Par Force Hunting Landscape in North Sealand, Denmark
Copenhagen, Denmark
Since the Age of Absolutism in the 17th century, this majestic stretch of land in North Sealand was designed to provide a stunning par force hunting venue for the Danish royals. The application of Baroque values and changing European designs in the 17th and 18th centuries created a fertile ground for landscapes that changed the way generations influenced their natural environments.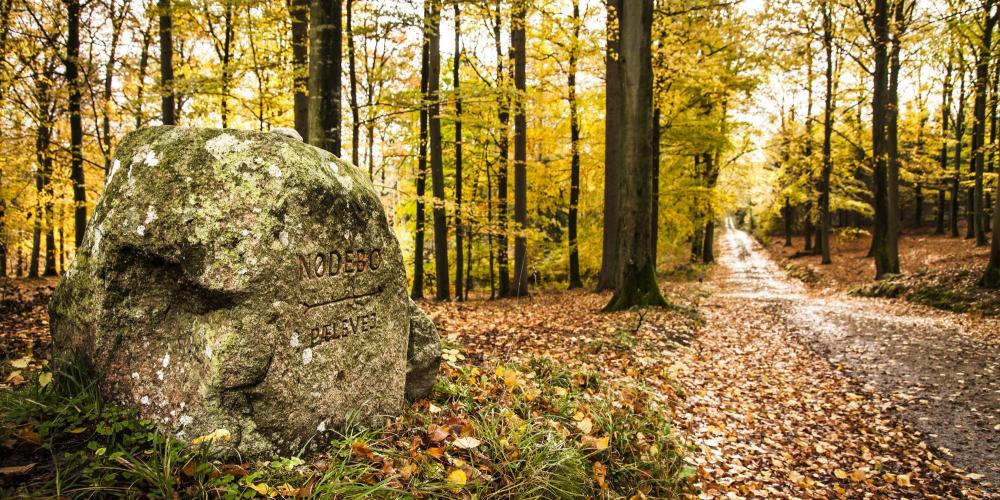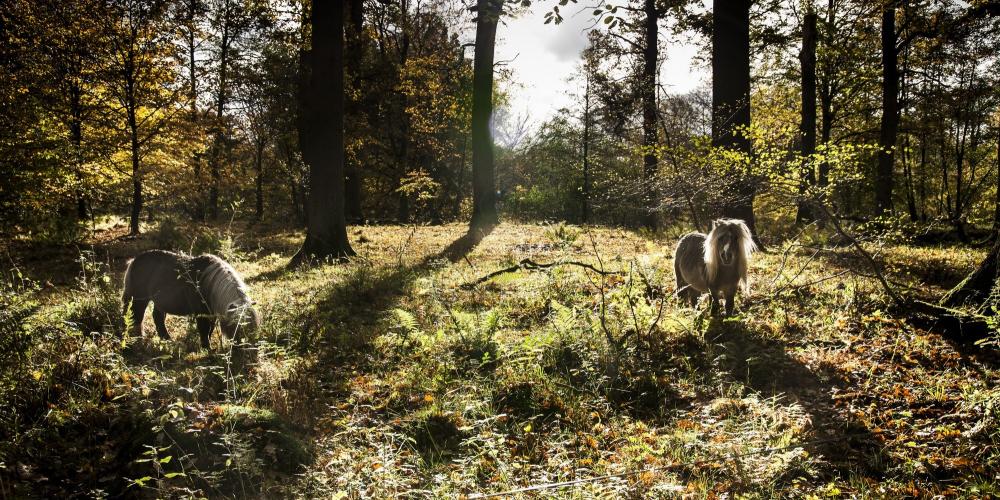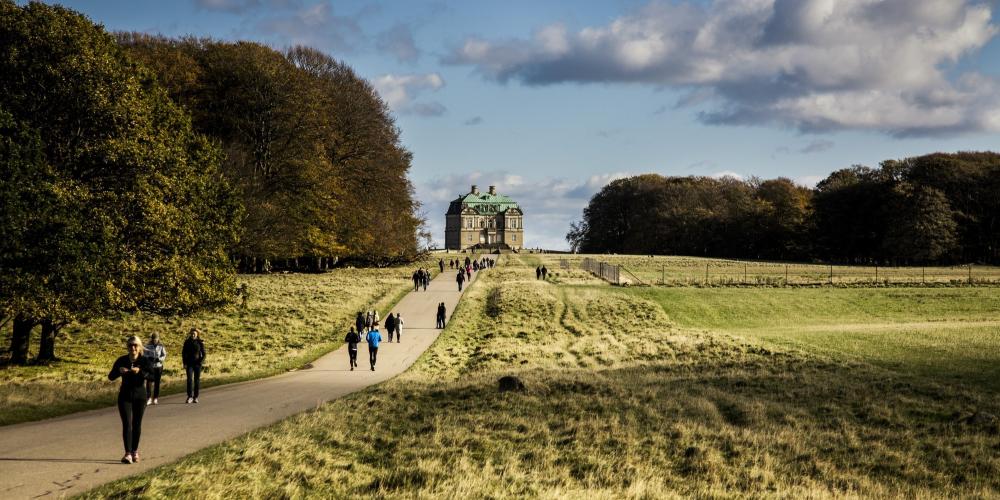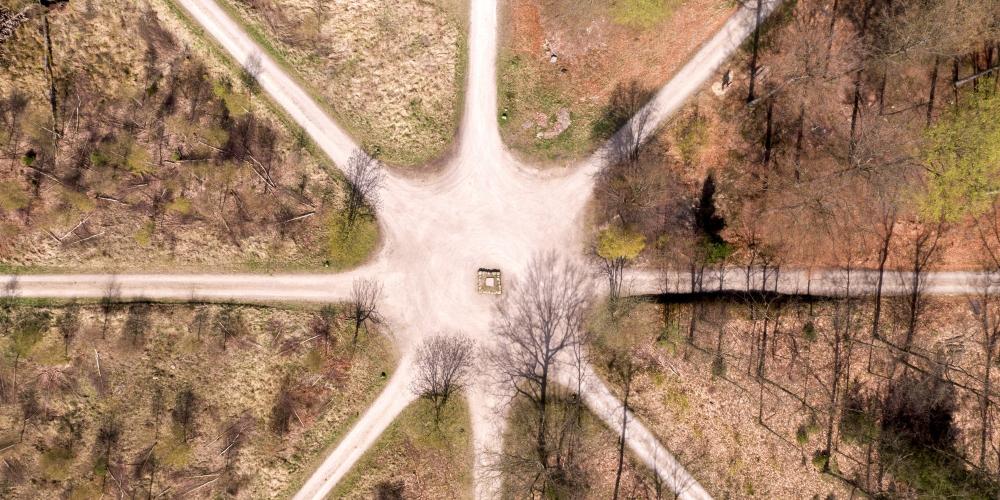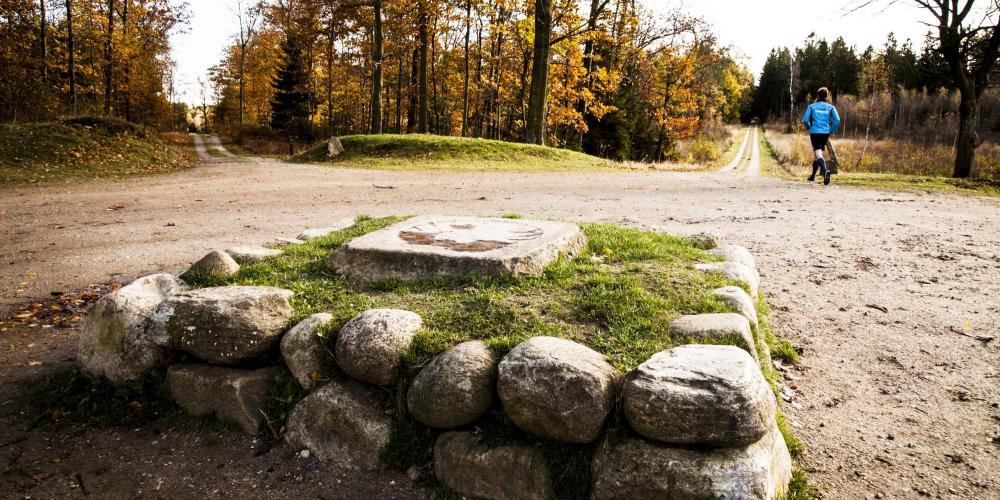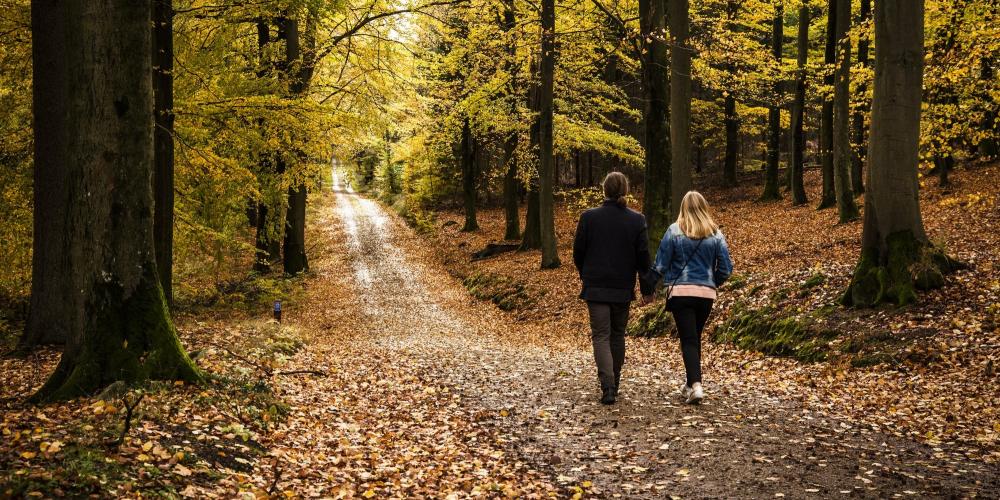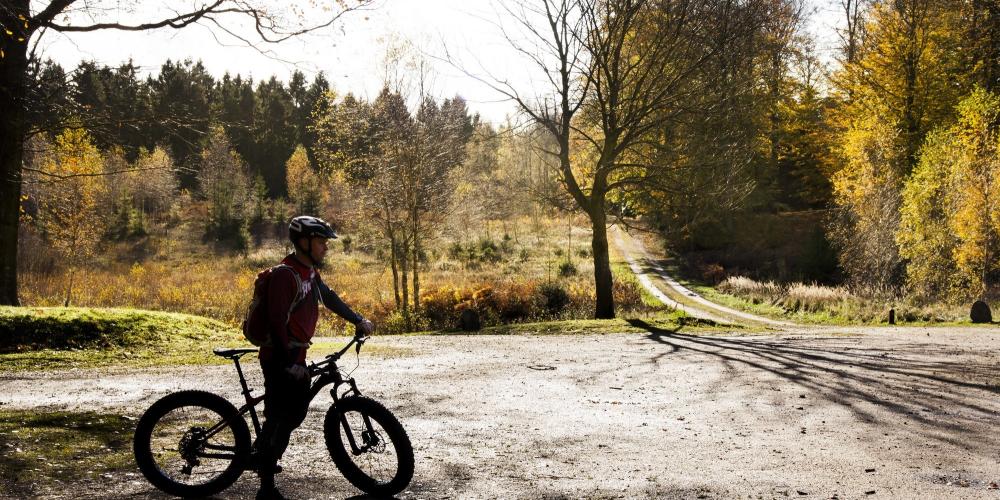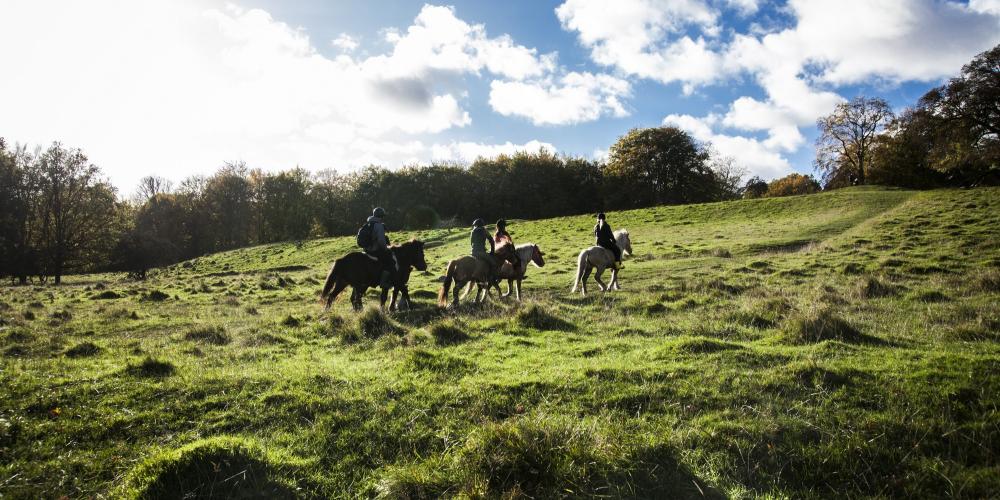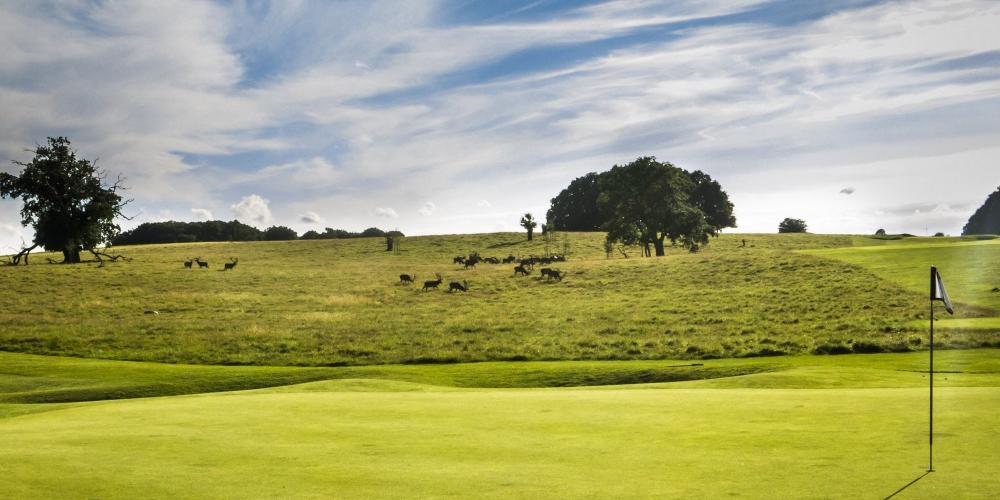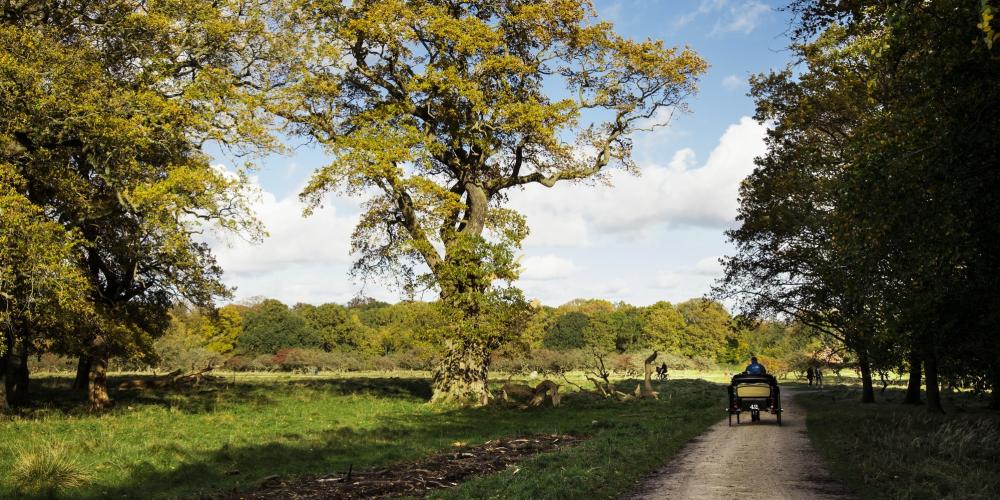 North Sealand is more than a locale where travellers, scientists, historians, animals, streams, rolling hills, and forests meet. To be sure, any visitor will revel in the wonder and serenity of its vistas. But, this is also a place to understand how this swath of Denmark represents a zenith in the world of hunting landscapes. Incorporating French and German influences, Danish royalty created rides (manicured dirt lanes), which were laid out in an orthogonal grid pattern. The architects then numbered stone posts, enclosures, and lodges to help nobles navigate the landscape.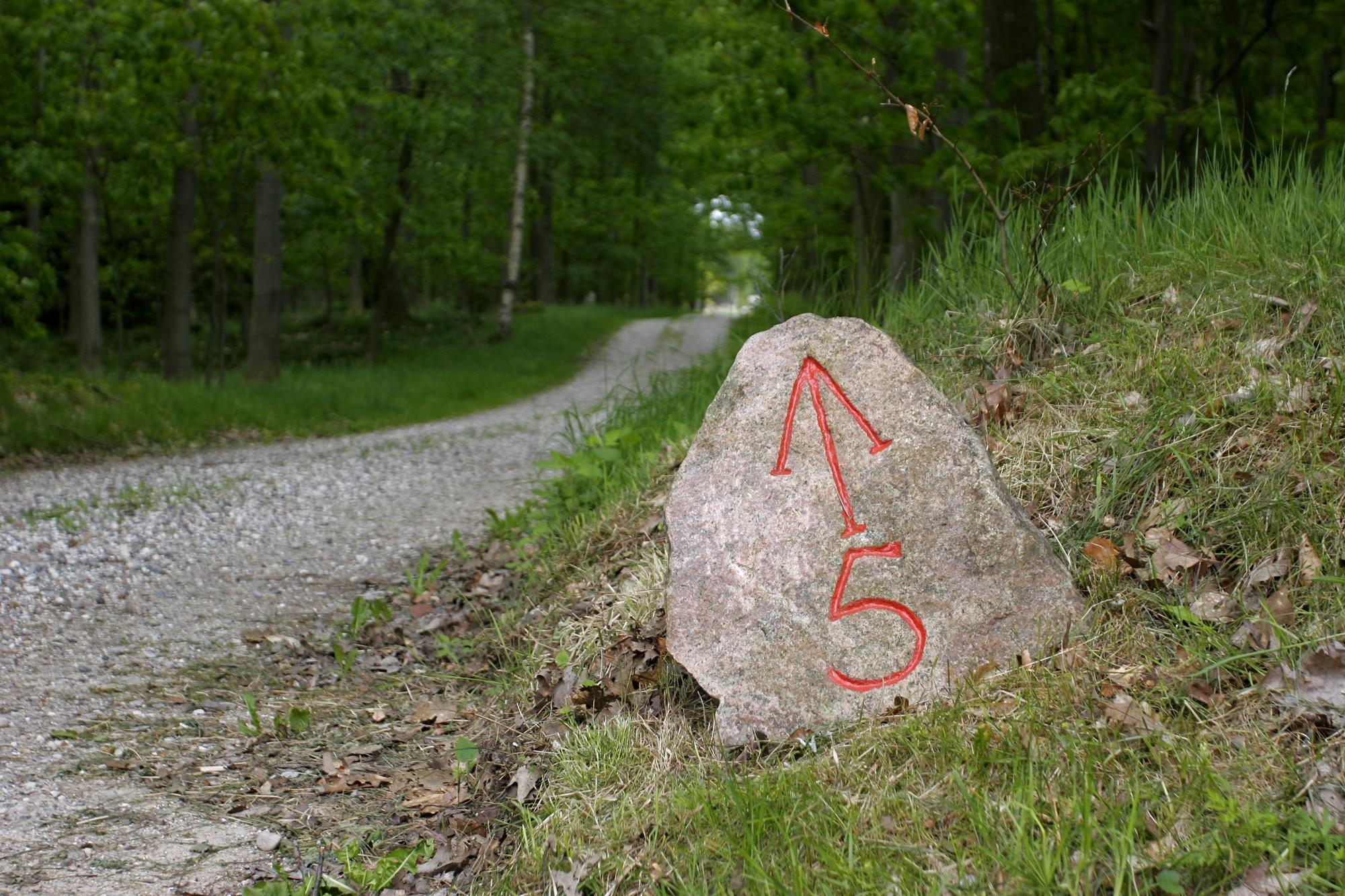 As much as any place on the planet, this unique par force hunting site demonstrates the application of Baroque landscaping principles to forested areas. The nobility of Europe displayed their power through the domination of nature in different ways. While some preferred beautiful garden arrangements, others enjoyed hunting. In North Sealand, the two are combined. Prestige came from the act of catching an animal, but the landscapes were designed to be visually attractive and make the activity more pleasurable.
The landscapes in North Sealand were designed with great care and attention. Hunting lanes were positioned so animals could run long distances and nobility could give chase behind on horses and with dogs. Now these beautiful large Baroque parks are perfect for hiking and exploration. Located only 30km from Copenhagen, this beautiful site is a popular place for locals and visitors to relax, unwind and exercise. A new set of horse riding trails offers an exciting way to explore the history and beauty of this landscape.
Beautiful Dominance
Many miles of old hunting rides criss-cross Gribskov Forest, the Great Deer Park, and Jægersborg Deer Park and Enclosure. Today, these paths are used by the many visitors to the area, but they were originally created by King Christian V in the 1670s and 1680s. He tamed the wild—the inaccessible landscapes of North Sealand—by establishing a complex system of lanes (star-shaped and grid-patterned) based on the latest discoveries in mathematics and geometry. Inspired by the magnificent palace of Versailles, the king shaped the royal hunting grounds in North Sealand to fit the par force hunting system, in which the riders and dogs hunt a royal stag to its exhaustion, whereupon the king or his distinguished guest have the honour of killing the animal by sword or spear.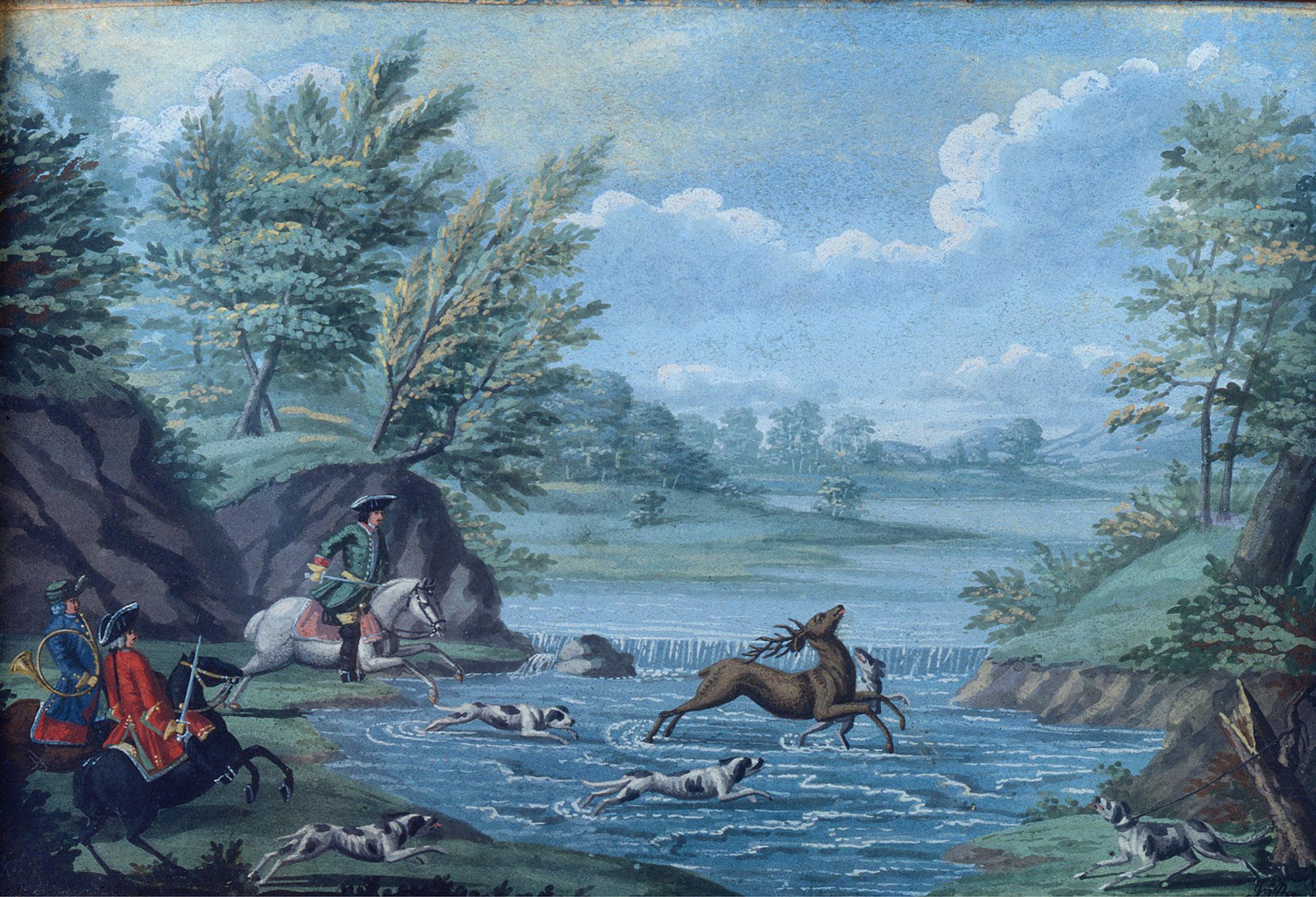 This form of hunting may seem brutal today, but in the 1600s it was the height of fashion in Europe. For Christian V, par force hunting was a matter of self-glorification. He wanted to demonstrate that he was a powerful monarch who ruled over men and the natural environment. He also wanted to put his military to work during this era of peace. The king achieved both with this extensive system of rides—an enormous feat of construction. One example of that engineering included dams, which consisted in the accumulation of tons of earth and were built in swampy or wet areas so horses, hounds, and hunters would be able to move through the landscape without getting their feet wet.
The Par Force Gift
Much has changed since the absolutist monarchs ruled Denmark, but they have left us the gifts of sculpted landscapes, grand castles, and tamed nature. The Par Force Landscape of North Sealand is one such gift. It is characterised by the star and cross formations in forests, creating clear lines of sight, which once allowed the king's riders to chase grand stags or wild boars.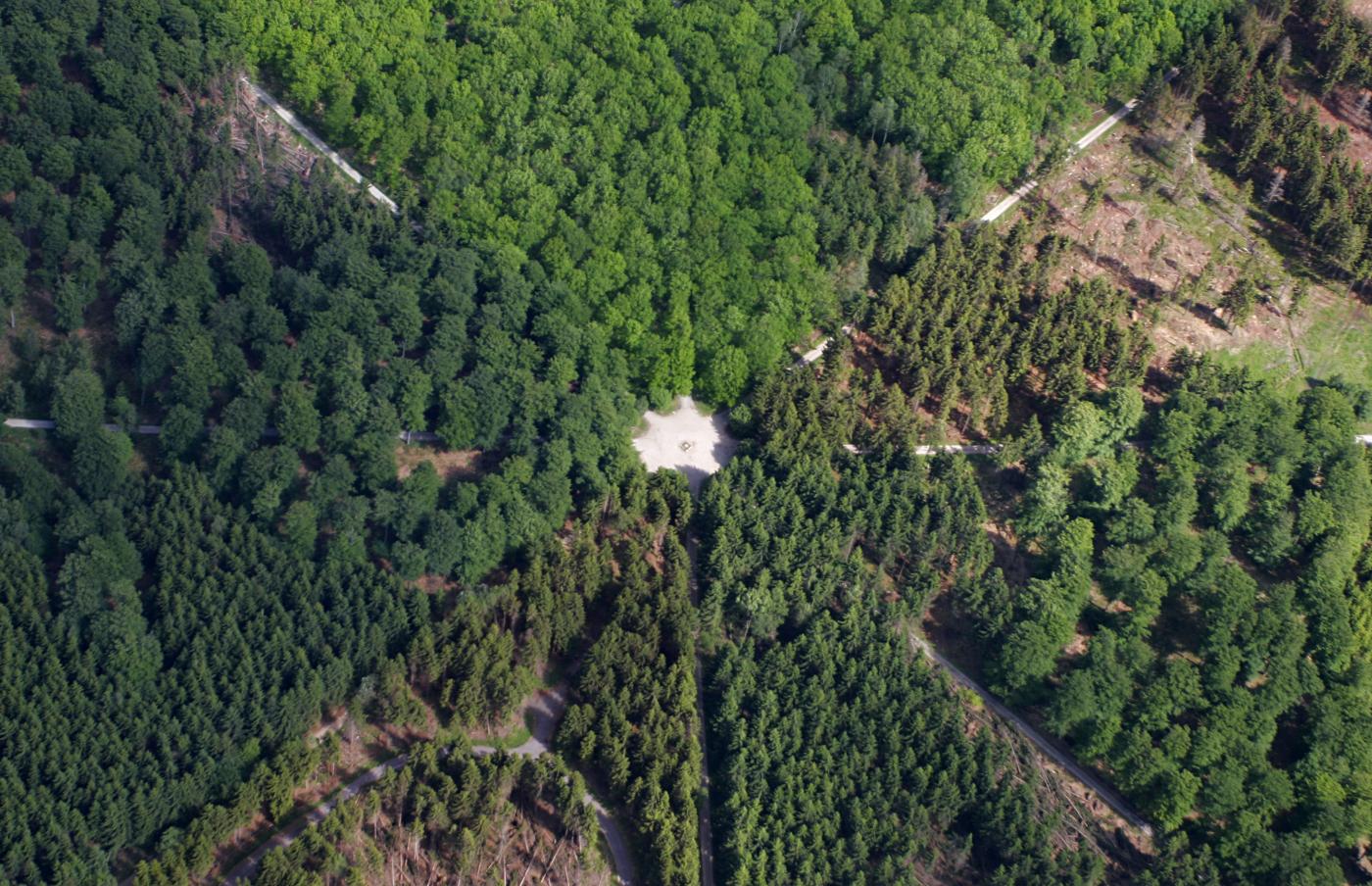 Today, the roads of Gribskov and The Great Deer Park are used by locals and visitors on bike, horse, and by foot as retreats into nature. Grand oak and birch forests, with stretches of pine, provide an ideal habitat for roaming deer. The enclosed Jægersborg Deer Park (close to Copenhagen), for example, is home to giant herds of deer, which are calm and walk in between golfers on the green or graze by the roadside. Although the areas are still occasionally used for the modern royal hunts, the forests are always open to the public. The roads have been regularly maintained as they are integral to the carefully managed state forests.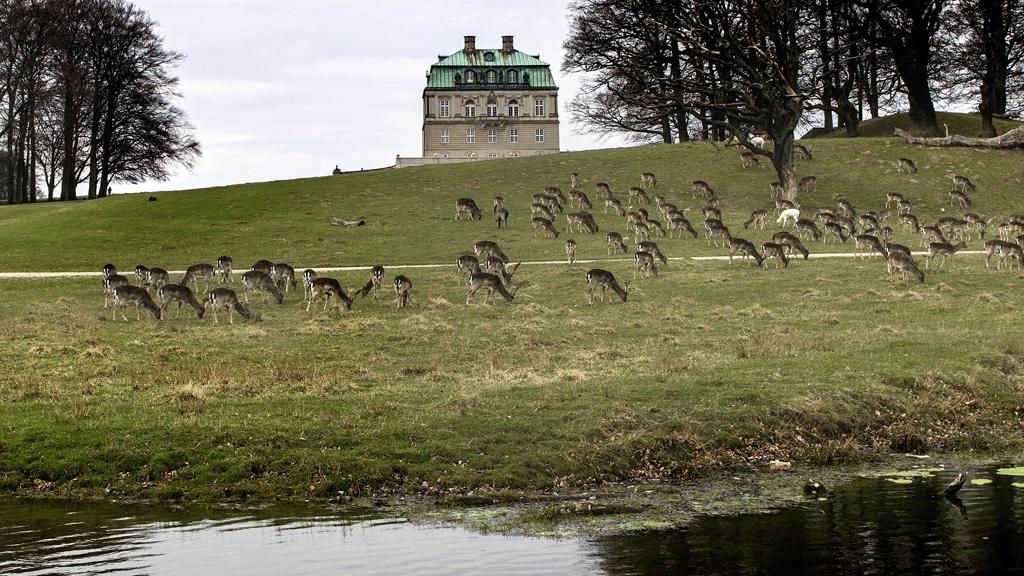 ---
How to Get There
Take the Line E train to Hillerød to visit the Grand Deer Park (2 kilometres from station to forest edge by foot). To visit Gribskov, continue by local train toward Gilleleje to Gribsø St. or bus 307 to Skovskolen in Nødebo. Alternatively, walk 6 kilometres from the station to the forest's edge. Take the Line C train to Klampenborg station to visit Jægersborg Deer Park.
From Copenhagen, it takes about 25 to 40 minutes by car to either site. Ample parking is available.
When to Visit
Every season is magical here. Spring and summer are beautifully green. Autumn boasts the mating and fighting season for stags, as well as changing colours. Winter will come with a wonderful layer of snow and open views to the sky.
How to Visit
Cycling is permitted on all paths and forest roads, but not on the forest floor, slopes, stone walls, or burial mounds. You can rent a bike at Sponz MTB Centre in Hillerød (a few kilometres from the Great Deer Park and Gribskov), and MTB-Tours by Klampenborg Station for excursions into Jægersborg Deer Park. Horseback riding is also permitted at all three locations. Purchase a required permit from the Danish Nature Agency website in Jægersborg Deer Park.
All three locations are perfect for hiking and picnicking. Bring a backpack and a lunch and enjoy one of the most beautiful locations in Europe.
Sights and Attractions recommended by the locals
Visit
Par Force Hunting Landscape in North Sealand, Denmark