Pfaueninsel - A Peacock Island in Berlin
The gardening and architectural design of the 67-hectare Peacock Island began at the end of the 18th century under King Frederick William II and his mistress Wilhelmine Encke. They had the small summer house and a dairy constructed in a picturesque building style resembling a monastery, gone to ruin, based on English and French models.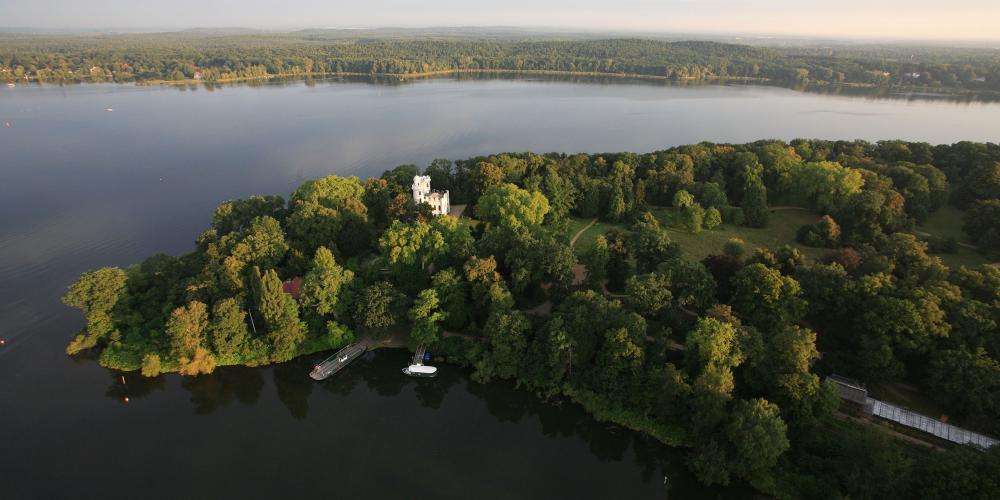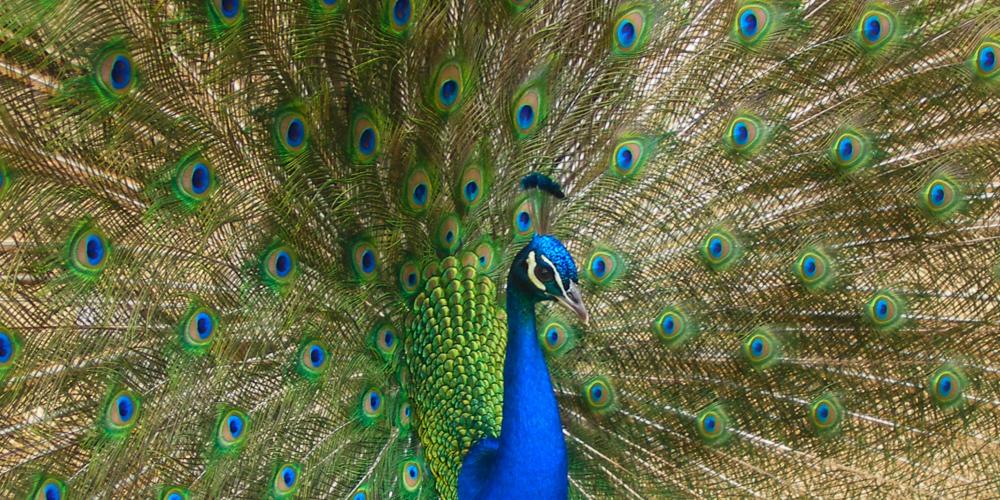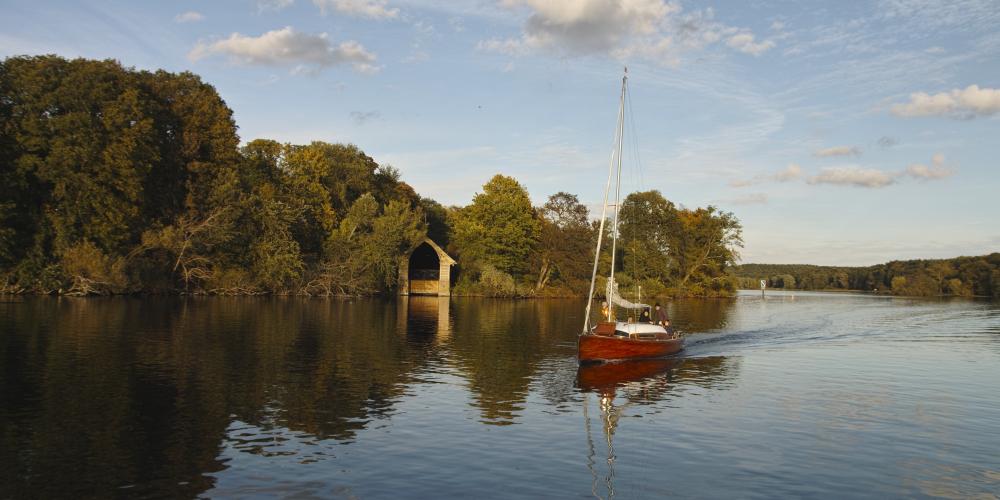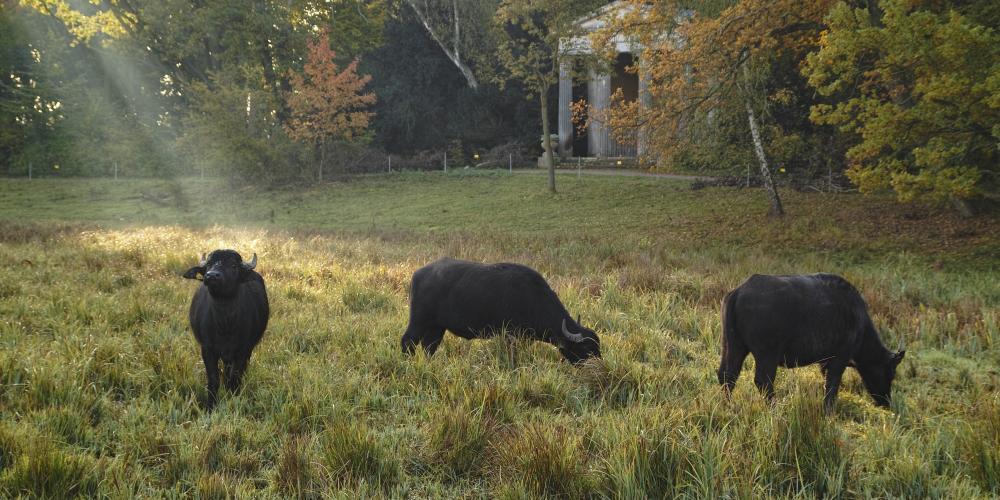 Peacock Island was (and is) a wonderland. Rare trees, plants, colourful peacocks and a menagerie (or in today's terms: a zoo) created an exotic world. After King Frederick William II's death, his son, King Frederick William IV, aimed to preserve his father's achievement as a Gesamtkunstwerk. However, as the zoo on Peacock Island developed into a public attraction, the sensitive and shy king was out of his comfort zone. Most of its animals were given to Berlin's Zoological Garden in 1842, which led to the founding of the current zoo.
Later, during the era of Queen Luise, the island was transformed into an aesthetically stylised ornamental hobby farm—with the intention to yield profits. The project was abandoned shortly thereafter, and landscape architect Peter Joseph Lenné designed a picturesque landscape park in its place.
Today, Peacock Island—its house, dairy, park buildings, charming footpaths with beautiful views, nearly 400 old oaks, and the oldest rose garden in Berlin—is a popular destination for leisurely strolls in peaceful surroundings. The island is listed as a protected wildlife habitat.
Peacock Island can be visited all year by ferry. The house and dairy are at the moment not open to the public.
Visit
Pfaueninsel - A Peacock Island in Berlin
Hours
January – March:
Monday - Sunday: 10:00 - 16:00
April - October:
Monday - Sunday: 10:00 - 18:00
November - December:
Monday - Sunday: 10:00 - 16:00
The opening hours listed correspond to the operating hours of the ferry to the island. Special opening hours apply to dairy on Peacock Island.
Important note: The Peacock Island House on Peacock Island is closed until further notice due to renovation work as part of the master plan for the Prussian Palaces and gardens. We kindly ask for your understanding.
Pricing
Peacock (Ferry) Single Ticket
Price: € 4.00 Reduced: € 3.00
Includes map
Peacock Island Family Ticket (Ferry)
Price: € 8.00
Valid for one day for up to 2 adults and up to 4 children (aged 18 or younger). Includes map
Annual Pass for Peacock Island (Ferry)
Price: € 23.00
Valid for use of the ferry to Peacock Island for one year.
On sale at the Peacock Island ferry station.
Annual Pass for the Palaces
Price: € 60.00 Reduced: € 40.00
Valid for all SPSG palaces open to the public incl. special exhibitions, for one year after date of issue (except Sacrow Palace, Stern Hunting Lodge; in the Belvedere on Potsdam's Pfingstberg, ticket owners are granted the reduced rate). Including discounts in museum shops and selected restaurants. Non-transferable. On sale at all palace registers and visitor centers.
The prices listed correspond to the prices of the ferry to the island. Special prices apply to both the palace and the dairy on Peacock Island.