Poi-Kalyan Complex
Comprised of four monuments that date back to the early 12th century, this complex is often considered the symbol of Bukhara.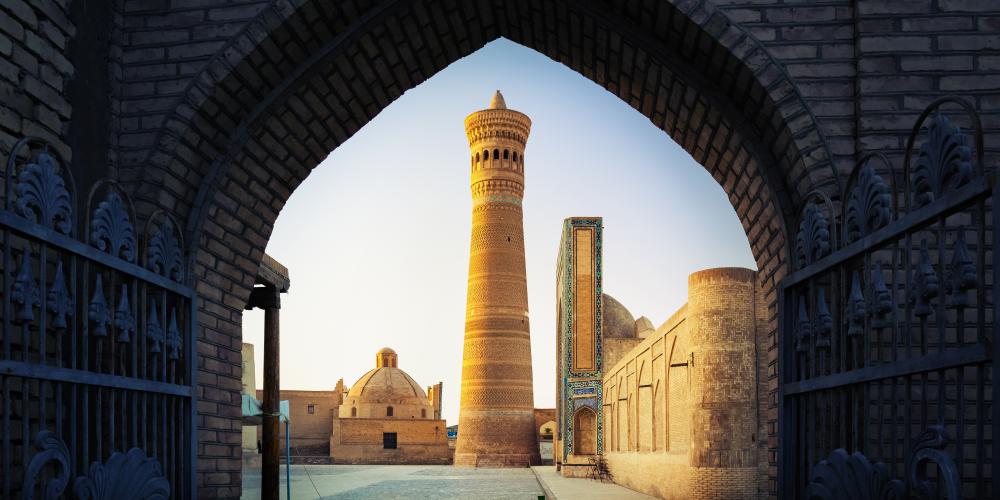 The Poi Kalyan complex is a great historical reserve for Bukhara and one of the most iconic settings in the city. The complex holds four monuments: the Kalyan Minaret, the Kalyan Mosque, the Mir-i-Arab Madrassah and the Emir Alim Khan Madrassah. Each building displays its beauty through various styles of ornate mosaics, colourful tile work or decorative bands.
The Kalyan Minaret is the oldest of the four structures, built in the year 1127. Standing at 47 metres (154 feet) tall this was once the tallest structure in Central Asia. In fact, Ghengis Khan was so impressed by this minaret that when we invaded the city in the 13th century that he left it standing.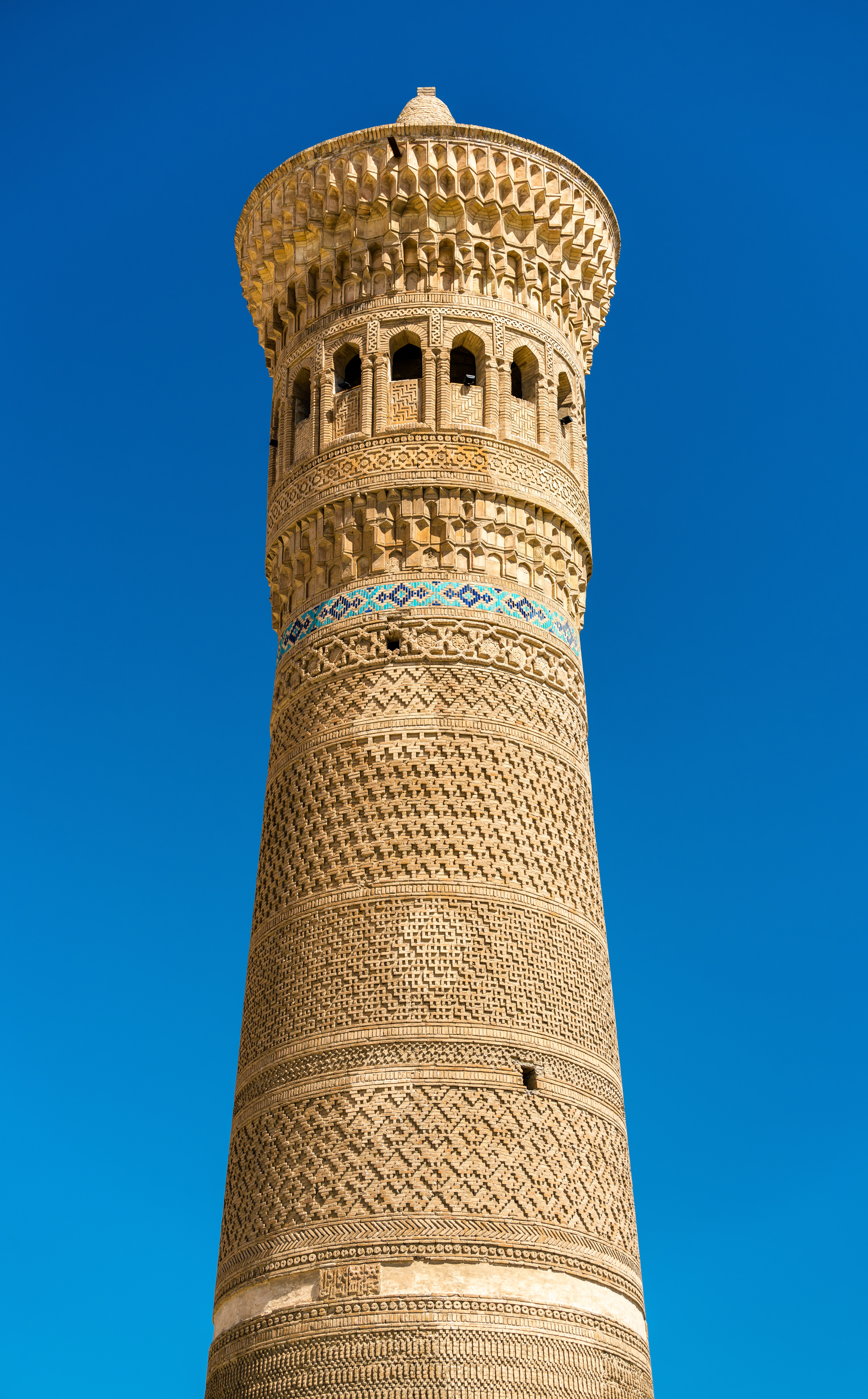 The Kalyan Mosque is connected to the Kalyan Minaret, and was completed in the 1530s. It has been Bukhara's main congregational Friday Mosque for over 500 years, and is a symbol of Bukhara's rising status in the 16th century. This mosque is the third tallest in Central Asia, outshined in size only by Samarkand's Bibi Khanum and Afghanistan's Herat.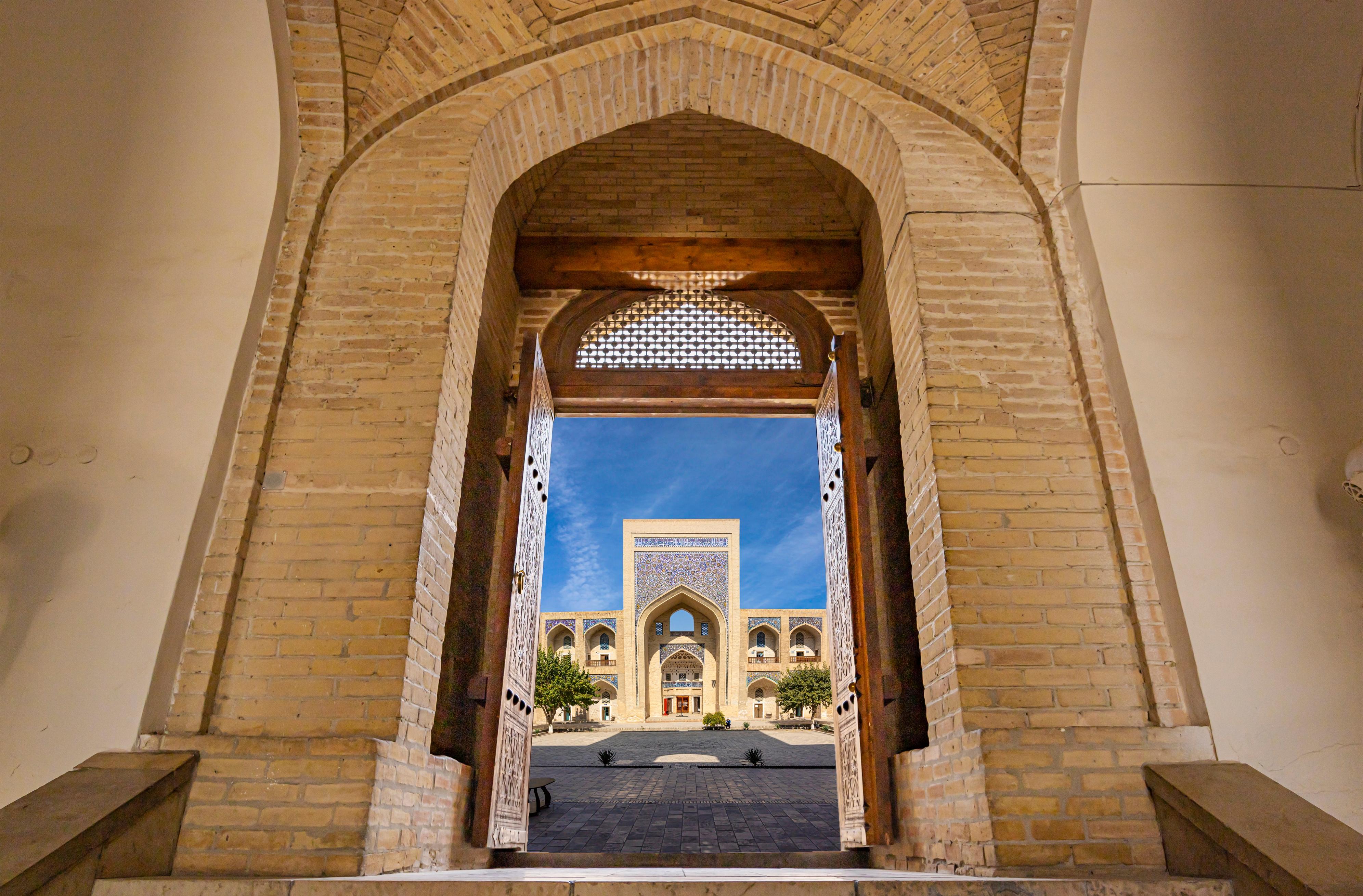 The Mir-i-Arab Madrassah stands directly across from the Kalyan Mosque and translates to "Prince of the Arabs". This refers to the Sheikh Abdullah Yamani who led Bukhara's Muslim community during the Shaybanid dynasty. The building's main function was for scholarly purposes, and holds an inner courtyard with four inward facing iwans.
The final monument in the Poi-Kalyan Complex is the Emir Alim Khan Madrassah, and is located at the south end adjacent to the Kalyan Minaret. This building held two functions: a typical madrassah with a central courtyard, and an attached bathhouse. The only part of this building that is available to visitors is the souvenir shop located in the bathhouse section in the front of the building. The variety in structure, history and decoration can easily hold the visitor's interest for several hours.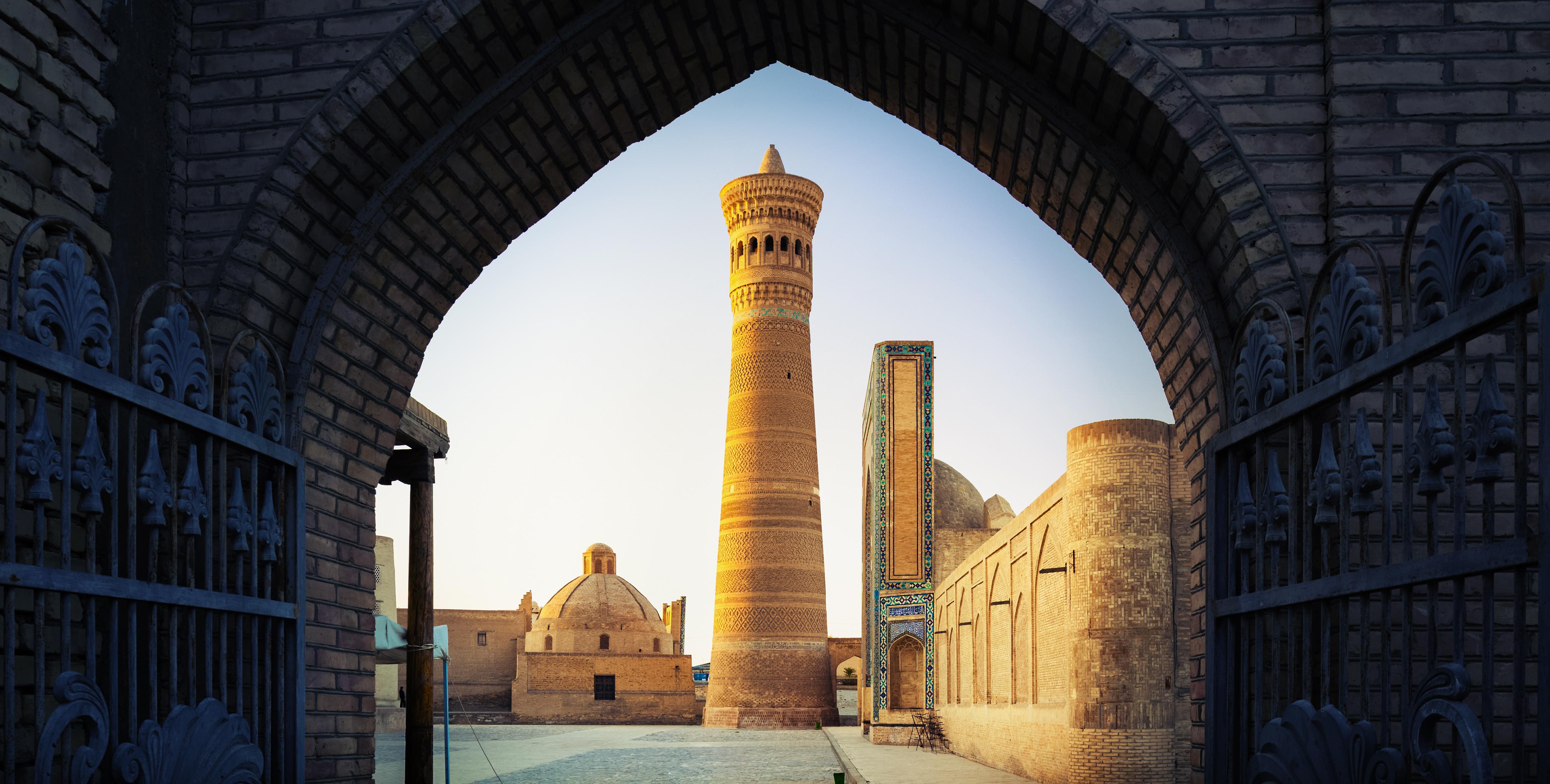 The Poi-Kalyan Complex is centrally located in the city, and walkable to many other attractions.