Pokrovskaya Church
One of the oldest Orthodox churches in Turkmenistan, Pokrovskaya Church was built around 1900 by Russian soldiers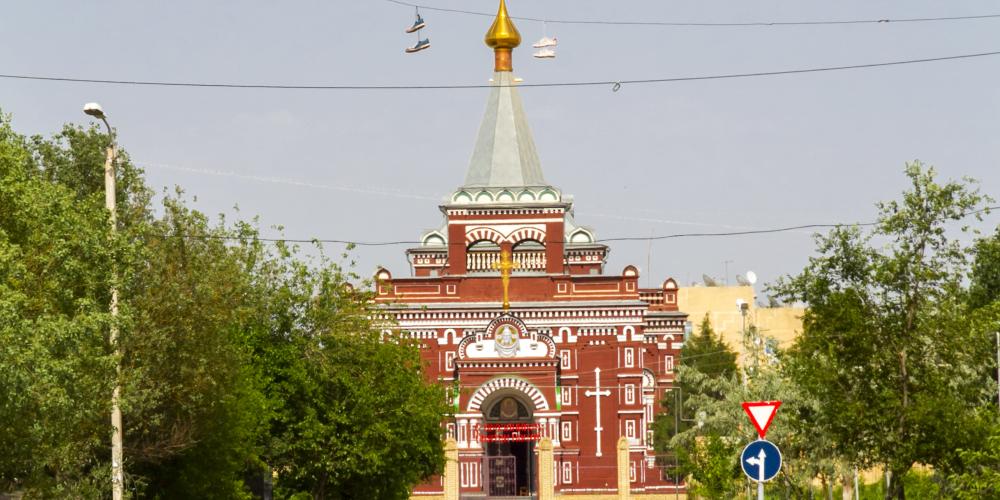 With the great majority of the country following Islam, a church is a rare sight to see in Turkmenistan. This orthodox church, in particular, was built around 1900 by Russian soldiers who took the city of Mary. The place served not only as a church, but as a military redoubt that protected the city from foreign attacks.
The church impresses with its well maintained exteriors and interiors. The local ortodox community is highly involved in the maintenance of the place and it is common to see them doing small works at the church. The architecture is very typical of its time of construction. The red brick with white ornaments are common features of Russian churches of that time.
Even though the local orthodox community is small, this church is worth stopping by. It shows how religions can co-live with harmony in the country. Worshippers are very welcoming of visitors, however, as in any other praying and spiritual place, it is important to be mindful and respectful of your surroundings.