Post visit: Remember
Quality branded objects purchased as souvenirs during a site visit can take the purchaser back in time for many years after their visit.
Objects can provide a reason to remember, reflect and generate story telling about their visitor experience. In this way post visitors can remain powerful advocates and ambassadors that share their experience prompted by the souvenirs they bring home.
It is now cost effective in the digital world to re-engage with past visitors directly and personally. Direct digital engagement can remind them of their visit and also provide a platform to encourage and incentivise a further visit.
Capturing exit data (email addresses) is critical, along with securing permission from the visitor to re-engage. Special events and offers available only to past visitors (loyalty club) can provide a reason to re-engage and provide incentive to revisit. Celebrities and local ambassadors endorsing the reason to revisit can be a powerful way to generate action.
When attempting to increase visitor numbers, communicating with previous visitors is a more cost effective strategy than only seeking new visitors.
Remember - Retail
CASE STUDY: Royal Botanic Gardens, Kew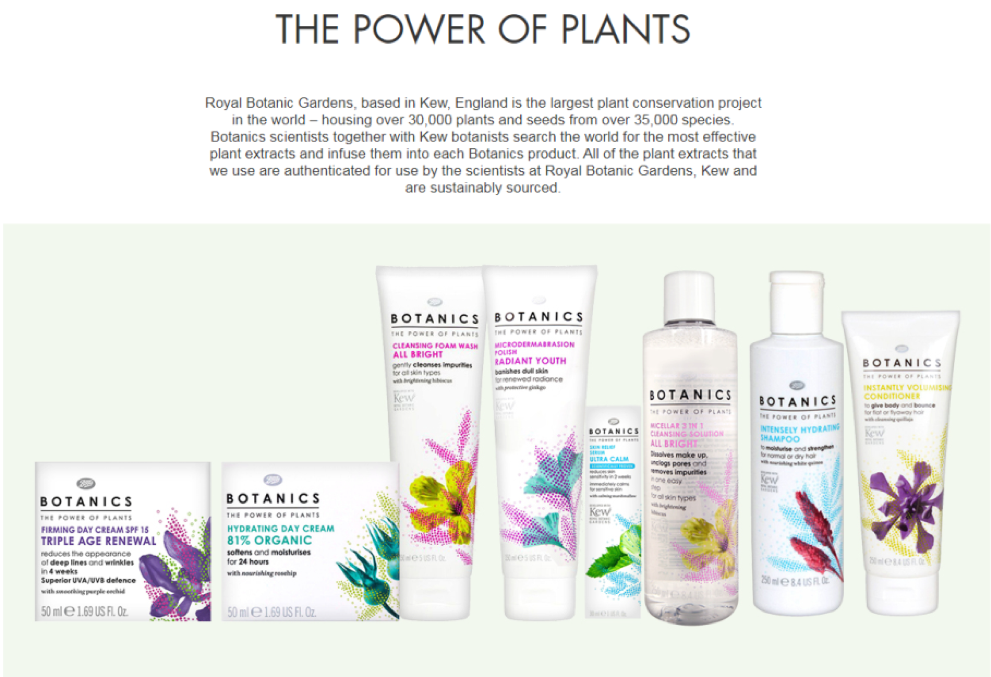 Kew has a wide range of authentic products available for purchase both in store and online. Examples include books, plants, gardening tools, homeware, art prints, beauty products and fashion accessories. Kew offers can be shipped and delivered internationally and they also offer gift vouchers for visiting the site. 'Friends of Kew' members holding an annual membership for visiting Kew are encouraged to shop in the store with special discounts.
Kew has also worked in partnership with major cosmetic retailer Boots on its 'Botanics' range, a line of cosmetics utilising research from Kew for sourcing vital plant extracts while also conserving biodiversity. All of the plant extracts used in the products are authenticated for use by the scientists at Kew and are sustainably sourced. This popular line of products is available in all Boots outlets and features Kew branding.
Useful Links:
Royal Botanic Gardens, Kew retail shop
Botanics, the power of plants
Remember - Passport and stamps
CASE STUDY: US National Parks Passport Programme
Since its inception in 1986, the 'Passport To Your National Park' program has introduced millions of visitors to the National Park System. This little blue book is used to log visits to National Park Service units across the United States. Organized by geographic region, the travelogue is highly functional, offering color coded regional maps, need-to-know information about parks, an official NPS interpretive map, and space for the annual stamp series. The passports are available in various formats, including 'collector's edition', 'kids passport' for children, and in mobile app format. Nearly every one of the 400+ National Park Service units offers stamps, making the Passport an economical and portable way to preserve memories. All net proceeds from the program are donated to support educational and interpretive programs at sites managed by the National Park Service.
Useful links:
National Park Passport information
---
Remembering - Souvenirs
A souvenir is something that is kept to remember a person, place or event.
Souvenirs can be roughly broken down into two types: mass produced souvenirs (cheap and inauthentic commercial objects) and quality craft artefacts that are unique and represent the site/destination.
As such souvenirs span from trinkets to luxury goods and both are sought by visitors and purchased to remember their visitor experience. It also provides revenue that can be reinvested into the site.
CASE STUDY: New Lanark World Heritage site Visitor Centre
18th Century Cotton Mill Village, Scotland.
Unique handmade products made onsite from traditionally spun knitting yarn are sold in the New Lanark Mill Shop. The production of the handcrafted souvenirs supports local craftsmen and artisans who handmake products using traditional tools, equipment and skills. The processes required to produce the souvenirs are often undertaken outside of a controlled environment and as such the quality of the end product is directly dependent upon the maker's skills and attentiveness.
Souvenirs produced in this handcrafted manner are unique to the site and can be branded accordingly. Through the purchase of site specific handcrafted souvenirs the income generated supports the retention of skills and the maintenance of equipment and tools used in the making of unique products. The support also encourages the making process to be presented to the visitor and this enhances the visitor experience. The skills used and displayed can become an 'intangible heritage' and valid in its own right but closely linked to the specific World Heritage site.
Useful Links:
Official website
---