Product Development
Discover the hidden gems and make the local connections that travellers today are seeking. Help your guests travel differently, and travel deeper.
Develop your own World Heritage Journeys
We've created this platform to help individual travellers and tourism businesses discover and design their own unique and unforgettable World Heritage Journeys.
Through a series of in-depth workshops, we've engaged heritage site managers and local tourism officials to define what's special about the destination, and produce rich and deep content for each of the 34 featured World Heritage sites.
These local experts and their networks in and around the destinations, can provide you with insider knowledge and connections to incorporate the most authentic and interesting attractions and experiences into your products, and offer logistical knowledge and support.
---
MapGuide Itinerary Builder
As you explore the destinations featured on this platform, sign up to save and share your favorite sites, attractions, and experiences to create mapguides and itineraries to help research and develop your products.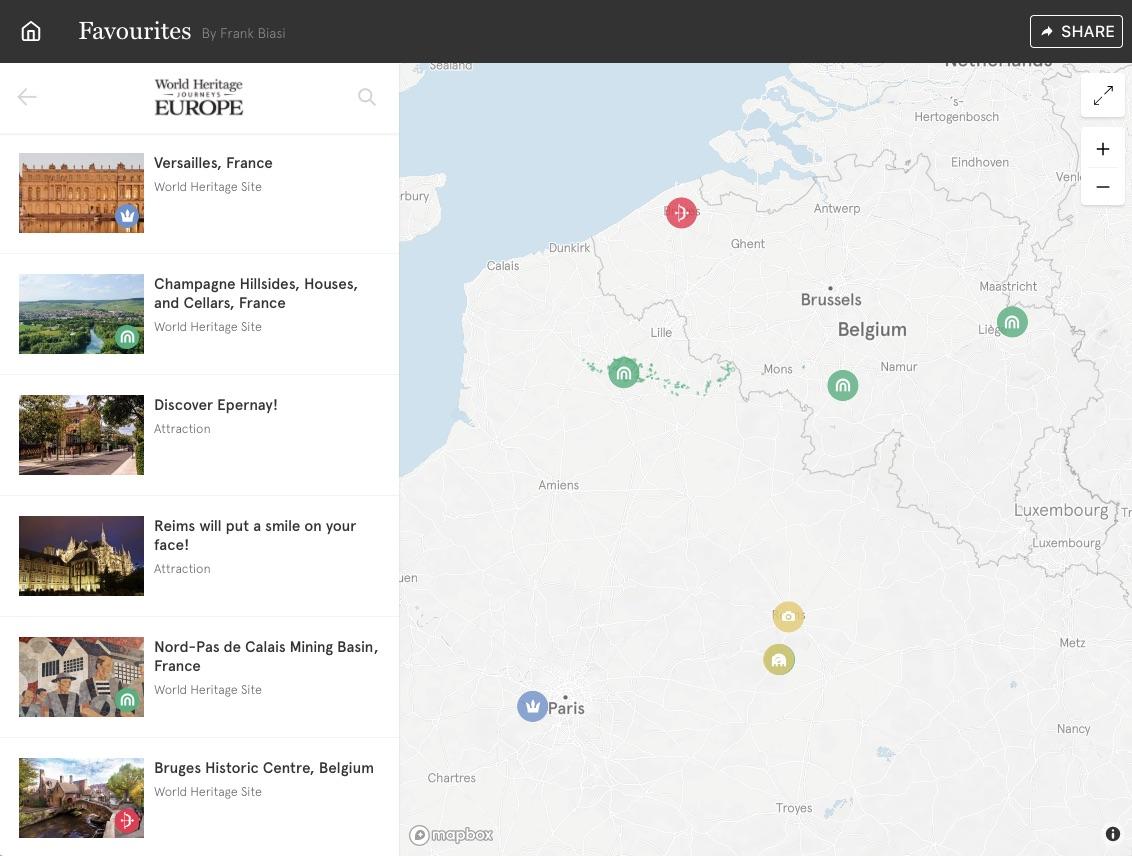 ---
You can also save our recommended Royal, Ancient, Romantic, and Underground itineraries as a starting point for your trips.
If you are interested in developing and marketing trips that feature our destinations and Journey themes, we can help connect you with local experts and authentic businesses, and may feature your products on this platform.
---
Marketing and Promotional Assets
Need images, collateral or other marketing assets to promote your World Heritage Journeys? — Log in or Sign up to request access to our Brand Guide and Assets, including World Heritage Journeys logos, icons, and link badges.


---
Questions about product development and marketing?.. Contact us!
---