Queen's Hamlet
In 1783, Marie-Antoinette tasked Richard Mique with extending the Trianon gardens to the north and building a whole model village around an artificial lake to provide a relaxing getaway from the intensity of life in the Palace.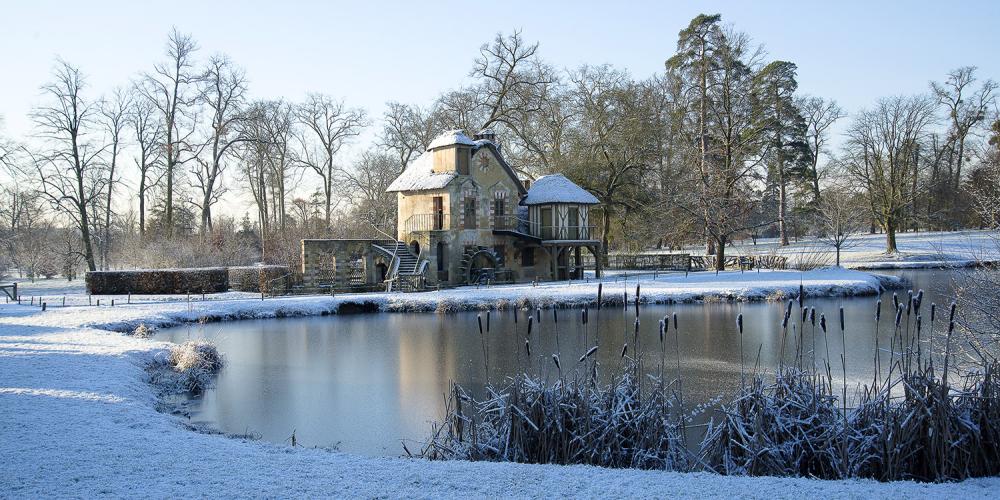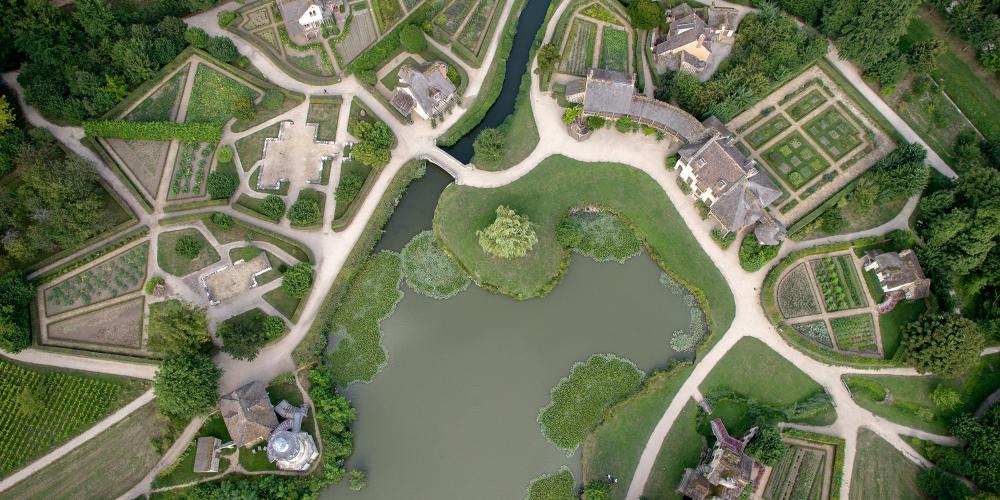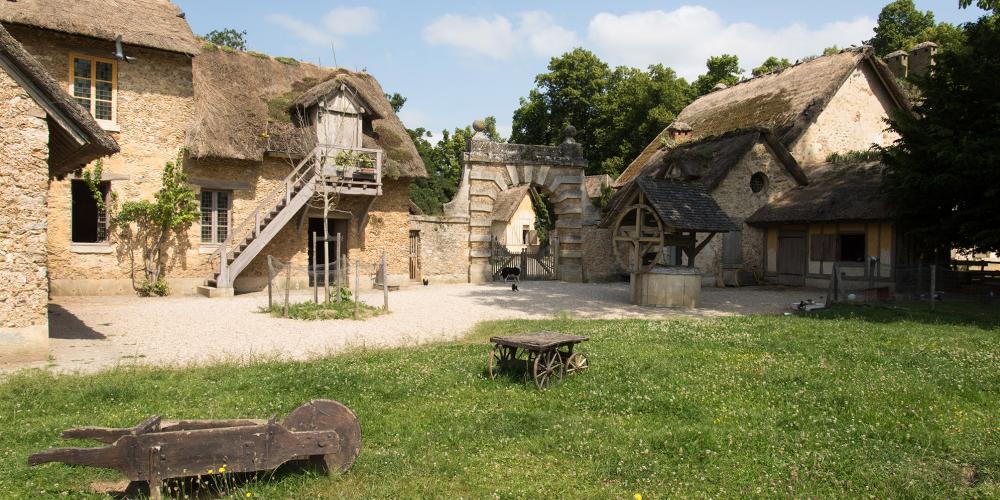 The Queen's Hamlet does not belong to any particular style, combining as it does various influences from rural architecture, but it does succeed in creating a sense of aesthetic coherency. The cottages are set on the eastern bank of the lake, arranged in a crescent formation which is ideally viewed from across the water.
Richard Mique divided the hamlet into three distinct spaces. The first, to the south of the stone bridge which spans the stream, contains the reception facilities: the windmill, the boudoir, the Queen's House, the billiard room and the stove room. These are cottages whose rustic exteriors concealed interiors which were carefully-decorated and often richly furnished, where the queen could host small parties of guests invited to join her on the Trianon estate. On the other side of the bridge stand the structures actually used for agricultural purposes: the barn, the working dairy, the model dairy, the fisherman's cottage and the guard house. The tower overlooking the lake was named the 'Marlborough Tower', in reference to a popular song of the day. Further down the bank stands the farm, which was a going concern until the onset of the Revolution, complete with stables, pig sty, sheep pen and hen house.
Contrary to the deeply-entrenched public image of Marie-Antoinette, the queen and her entourage did not "play at being farmers" amidst these bucolic surroundings, complete with sheep trussed up in ribbons. The queen actually used the hamlet as a place for relaxing walks, or to host small gatherings. The fact that the hamlet was also a functioning farm, a point upon which the queen insisted, meant that it served an educational role for the royal children.
Visit
Queen's Hamlet
Hours
The opening hours might change depending on the weather, the period of the year or special events. Please refer to the website for up-to-date information.