Registan Square
As the centerpiece of the city, this ensemble of majestic madrassahs boasts stunning azure mosaics in an expansive plaza setting, and is easily one of the most dazzling Silk Road sites.
Registan translates to "Sandy Place" in Tajik, and during the Timurid Empire this public square acted as a commercial centre that hosted a bazaar or was used for royal announcements. The characteristic blue tiles of Samarkand can be seen decorated on each of the three madrassahs (or Islamic schools) that surround the central square. These madrassahs are some of the world's oldest of their kind, each offering its own history and function.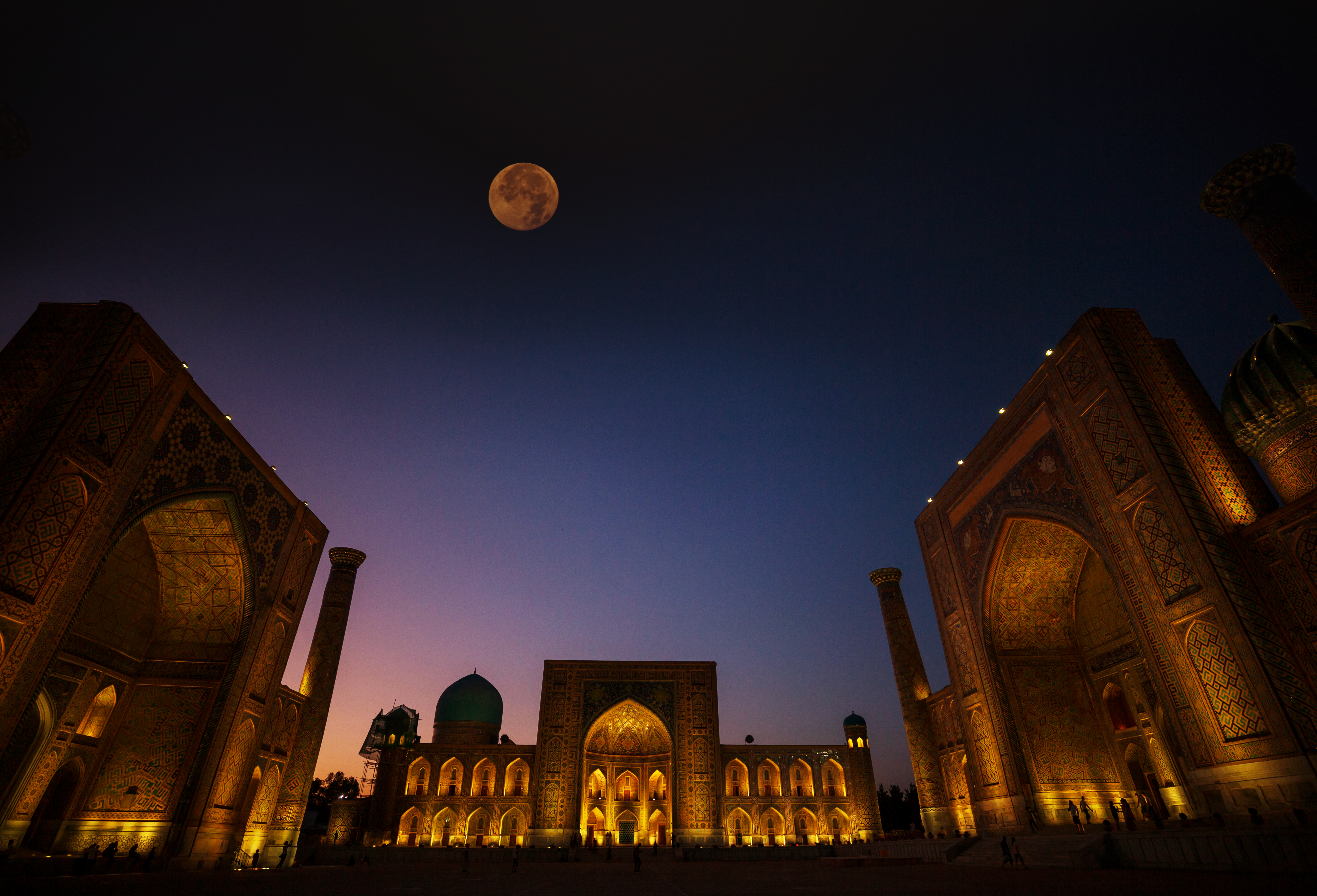 The three madrassahs are the Ulugbek Madrassah, Sher Dor Madrassah, and the Tilla-Kari Madrassah. These madrassahs were built between the 15th to 17th centuries, respectively. Even though this region experiences frequent earthquakes these buildings remain standing, thanks to the mastery in architectural design of the people of those times. Under Soviet rule beginning in the late 19th century, many restorations had taken place to repair some of the damages inflicted by these earthquakes.
The Registan is truly a sight to be seen, and at different times of day you may see a very different image of each building. With the changing position of the sun throughout the day the intricate tile work and vibrant colours are displayed from a whole new perspective. Often times there will be a light and sound show after dark that is full of entertainment. Visit the ticket booth near the entrance of the plaza for information, and to purchase an all-day pass!
This site is often crowded with locals and tourists during the day. Come right at opening at 8AM for fewer crowds and a better photo opportunity.
Visit
Registan Square
Pricing
40,000 som or roughly $4USD