Rheinisches Landesmuseum Trier (Archaeological Museum)
The Rheinisches Landesmuseum Trier is one of the most significant archaeological museums in Germany, and is also one of the most important museums of Roman antiquity in Europe. The collection covers 200,000 years, from the Stone Age, the Romans and Franconians, to the Baroque period. Around 4,500 objects here tell the story of the region.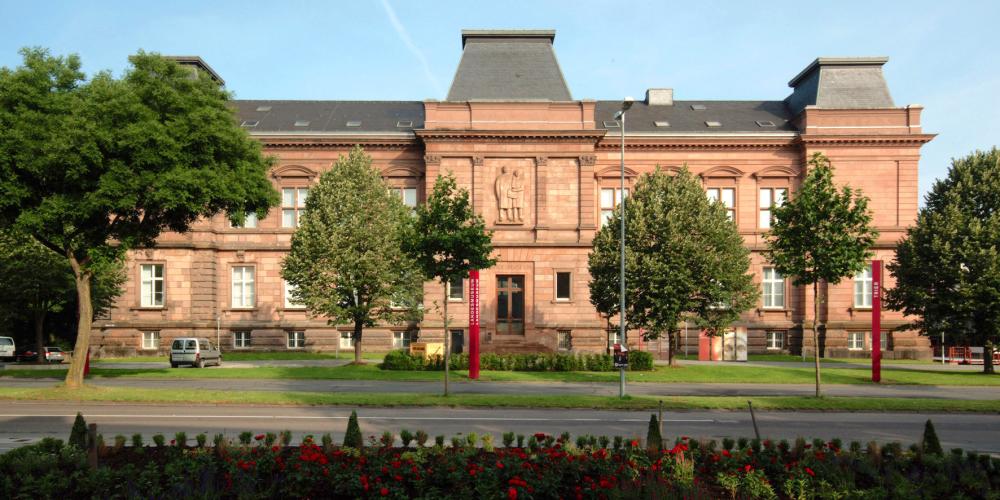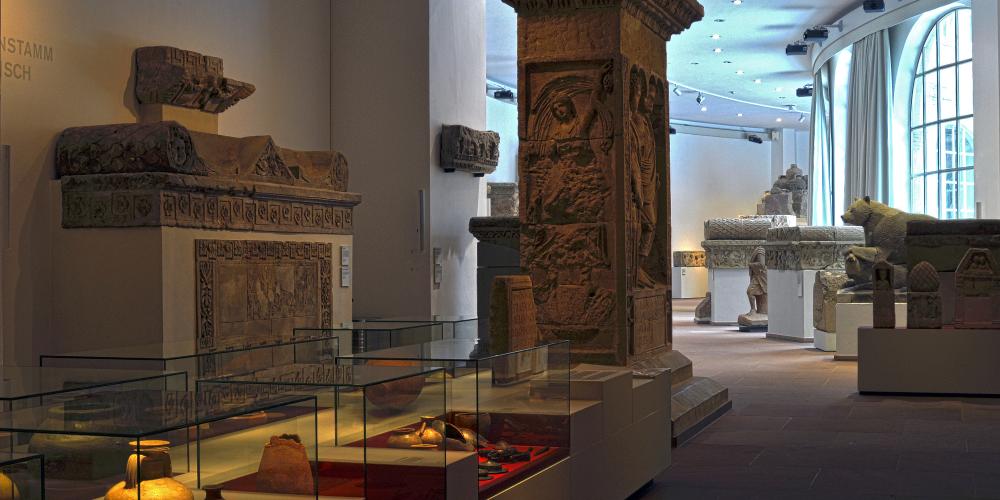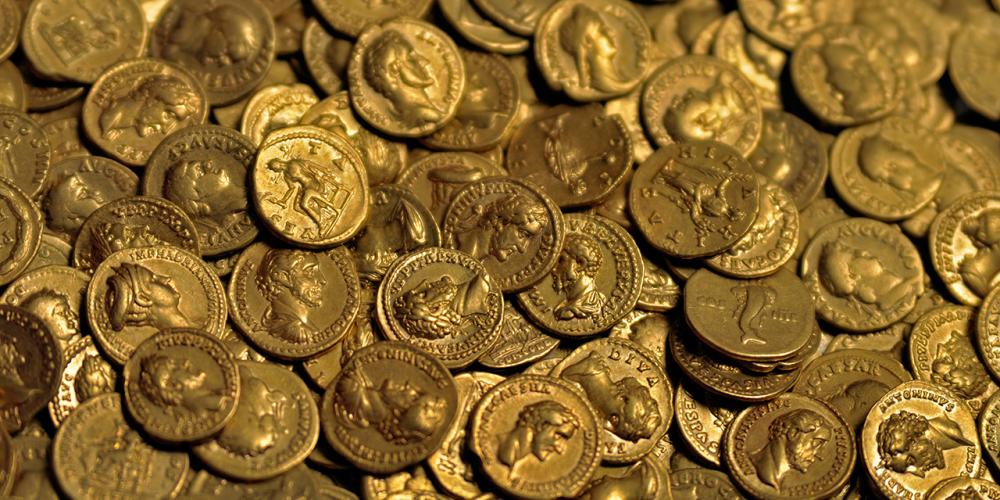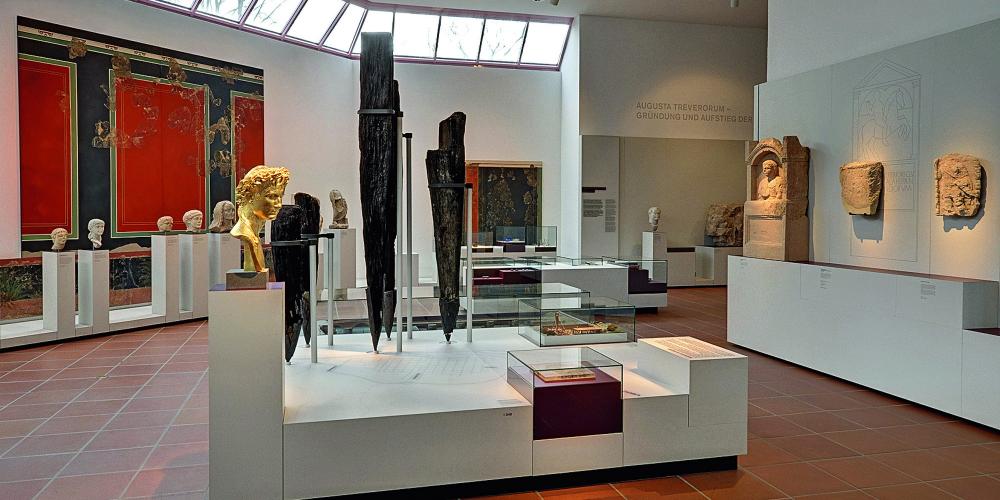 Not only does the museum hold the largest collection of mosaics north of the Alps, but the largest hoard of Roman gold from Imperial times is also on display, with other coins in the museum's coin cabinet. Another highlight is the gigantic stone sepulchres from Neumagen. A unique experience awaits visitors amongst these huge grave monuments: the centrally staged showing "In the Realm of Shadows", a multimedia show about life and love in Roman Trier.
The collection is focused on the Roman period, as Trier and the surrounding region acquired their greatest significance during this era. Augusta Treverorum, the oldest city founded in Germany, rose at this time from being a civil administrative centre to become the Imperial residence of the Late Roman Empire. This evolution is illustrated by the objects in the museum, making the museum a great addition to visiting the Roman buildings in Trier.
Visit
Rheinisches Landesmuseum Trier (Archaeological Museum)
Hours
**Tuesday – Sunday: **
10:00 - 17:00
For guided groups:
Tuesday – Friday, from 9:30 (by appointment only).
Closed on Mondays.
Last entry: 16:30.
In the Realm of Shadows 360° multimedia show
Showings: Tuesday to Sunday: 11:30 am and 14:30
Pricing
Adults 8.00 €
Reduced tickets 6.00 €
(Pupils over 18, students, trainees, persons doing community service, seniors, unemployed, handicapped people – after presentation of the certificate of entitlement)
Children and pupils (up to age 18) 4.00 €
Family ticket I (One adult, up to four children up to age 18) 8.00 €
Family ticket II (Two adults, up to four children up to age 18) 16.00 €
Groups (groups of 10 or more) p. p. 5.50 €
School class (Minimum 10 pupils) p. p. 2.00 €
Audioguide (D,E,F,NL) free
Access the Landesmuseum with the ANTIKENCARD Trier.