Roman House and Bishop's Palace
Recently redeveloped and inaugurated in 2017, the archaeological site of the Roman House and Bishop's Palace gives a clear example of the passing of time in Aquileia, providing a journey back in time to discover the secrets of the ancient city of Aquileia.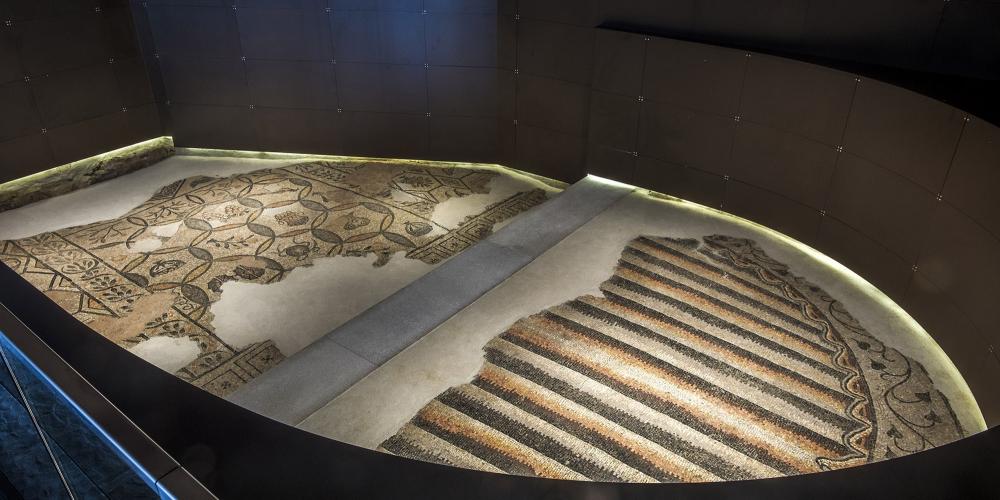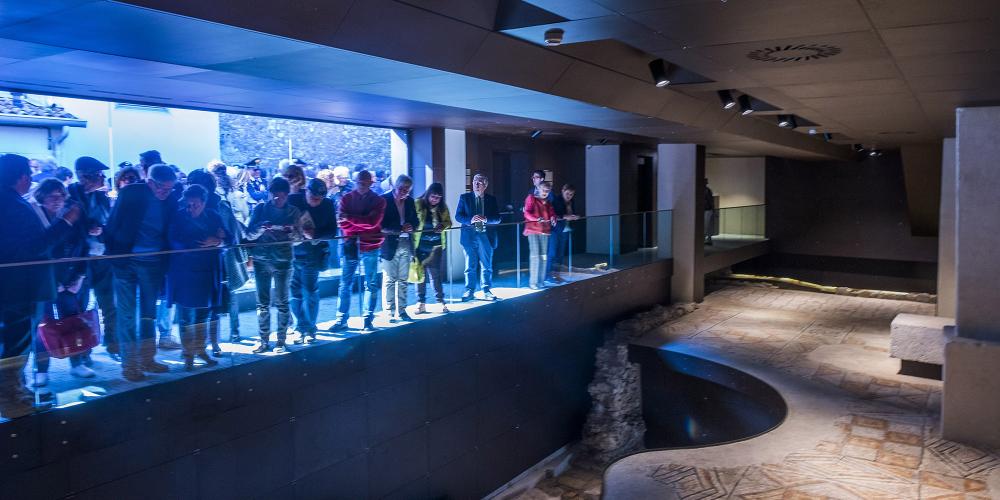 The site features the layers of three different epochs. As you enter, the first section you meet corresponds to the mosaic floors and masonry of the bishop's palace of the 5th century. This was the residence of the powerful bishops of Aquileia, whose role expanded in importance in the previous centuries.
As you walk further, you'll admire the vestiges of a Roman house of the 1st century, with its frescoed walls still visible—quite a rare since most of the city's archaeological remains are found on the horizontal level.
The site ends with a marvellous hall with an apse belonging to a Roman house of the 4th century, believed to be a portion of the bishop's residence. Had you walked in this area in the middle of the 4th century, you'd have entered an elegant room of 100 square metres, with an apse whose walls and ceiling were entirely fresco-painted with beautiful patterns of vine shoots, leaves, grapes and birds highlighted against a bright red backdrop. These later constructions offer an insight into the life of an originally extramural neighbourhood, which later became the seat of the earliest Christian district of the city in the 4th century.
Visit
Roman House and Bishop's Palace