Rooftop Sunset
Catch the last light of day surrounded by wind towers, mosques, and minarets.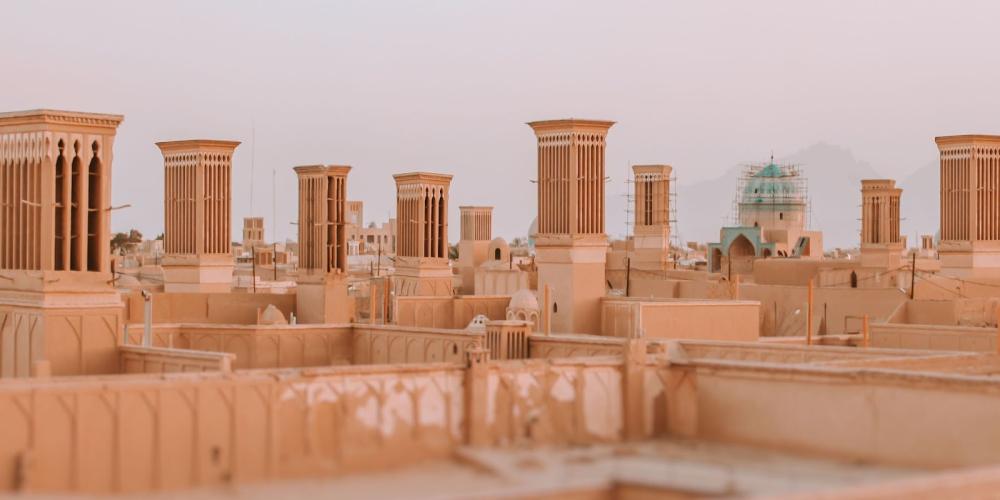 Surrounded by lowrise, earthen architecture, there is no better place to appreciate Yazd's skyline than on a cafe rooftop. Sip on hot coffee or tea and watch the vibrant sky change colors over the Shirkuh Mountains.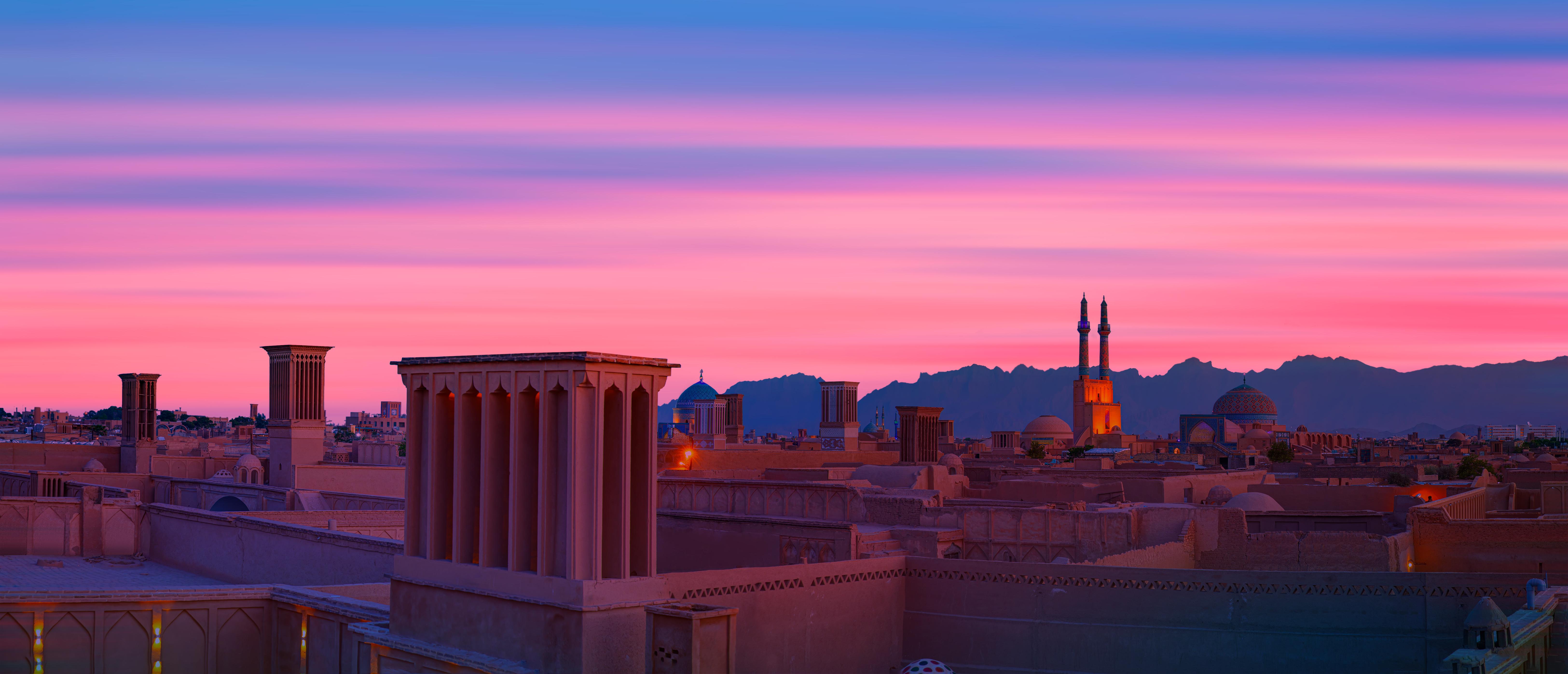 Designed to maximize natural cooling effects, Yazd is covered with rooftop lounges. These spaces are Ideal for early mornings or evening sunsets, when the crisp desert air is coolest. Whether it is a cafe, hotel or restaurant there are countless options to choose from.
Enjoy a panoramic view of the old city including a beautifully lit Jameh Mosque in the distance. Count all the wind towers you see and appreciate the city's revolutionary sustainable design. Check out the Yazd Art House or Marco-Polo Rooftop Restaurant to see why tourists rave about this experience.
Guests will have to climb 2-3 flights of stairs. There are no elevators in the historic old town.