Rosenborg Castle and the King's Garden
Located in the King's Gardens in Copenhagen, the Rosenborg Castle houses some of Denmark's greatest treasures, including Denmark's Crown Jewels. The castle was built by one of the most famous Scandinavian kings, Christian IV, in the early 17th century. Both the exterior and parts of the interior look as they did 400 years ago.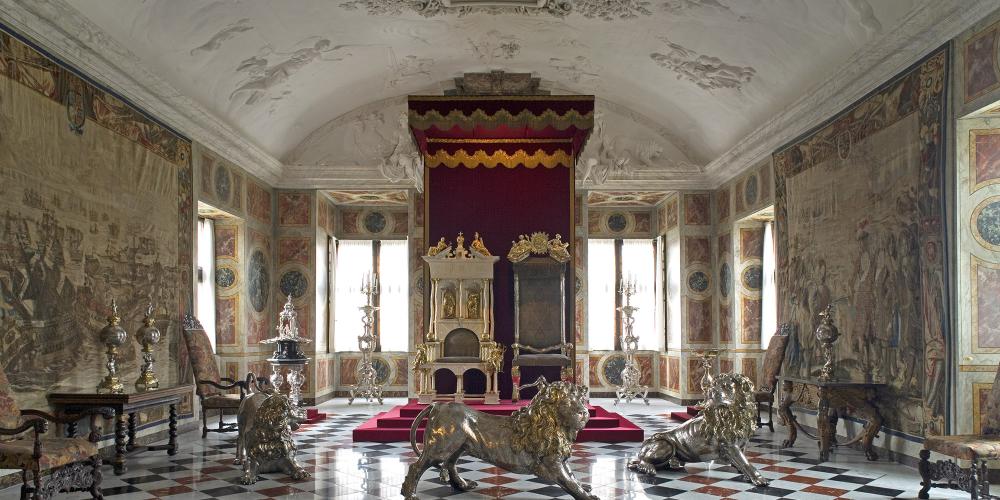 Rosenborg Castle is part of the museum district Parkmuseerne, which is in and around the King's Garden in Copenhagen centre. The garden is one of the oldest royal gardens in Denmark, established in the early 1600s. You can still see the original entrances as well as the Hercules Pavillon and many beautiful sculptures—one of which represents the famous Danish author Hans Christian Andersen. The 17th century is reborn in the symmetrical Renaissance garden Krumspringet or in the rose garden next to the moat of the castle.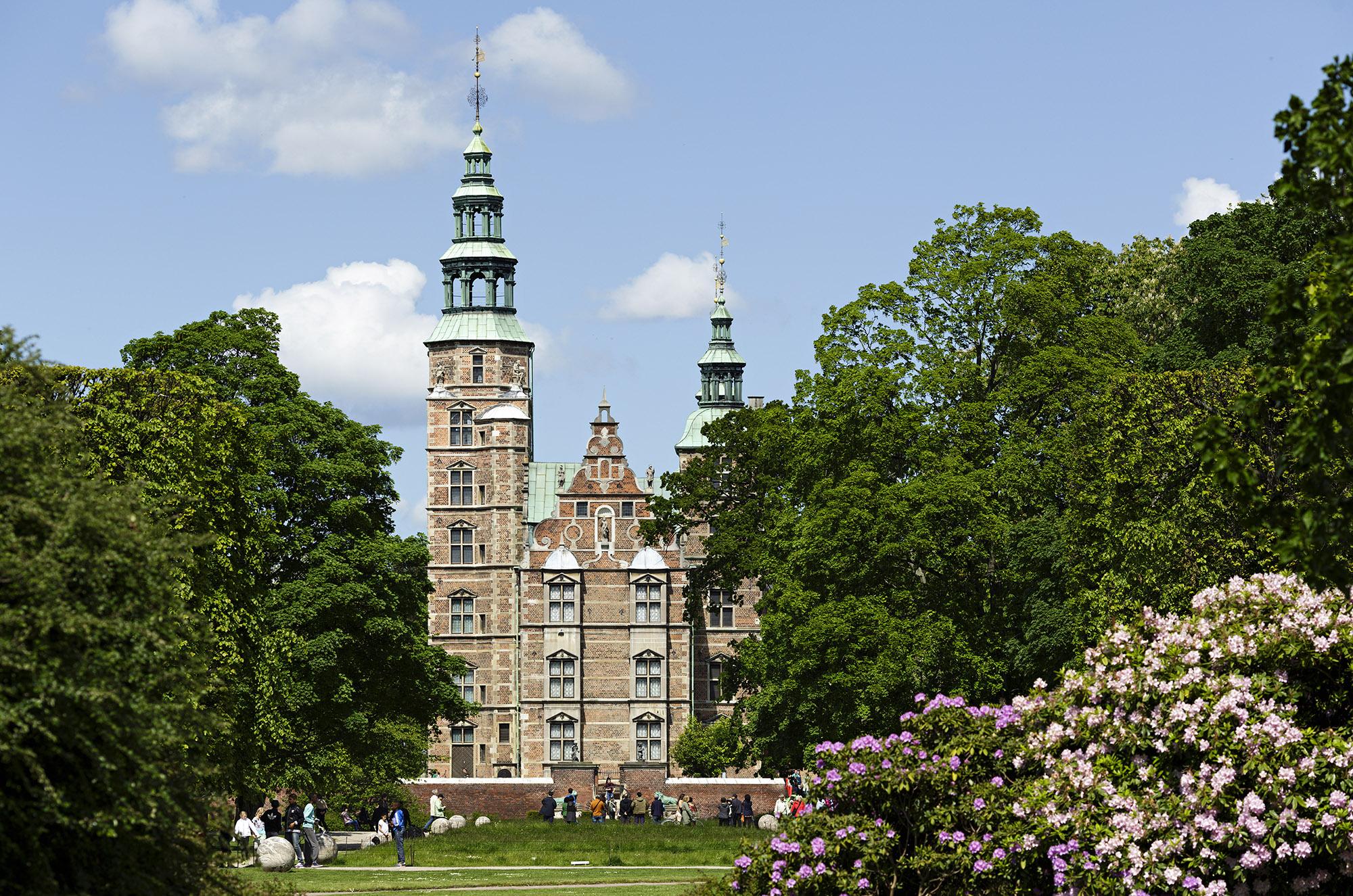 Inside, you'll experience a journey through time in the king's private chambers, bathrooms, and glorious representation rooms. Each space is more intriguing than the next—decorated with royal portraits by famous artists, amazing wall carpets, shiny silverware, wax figures of former inhabitants, and exquisitely constructed furniture.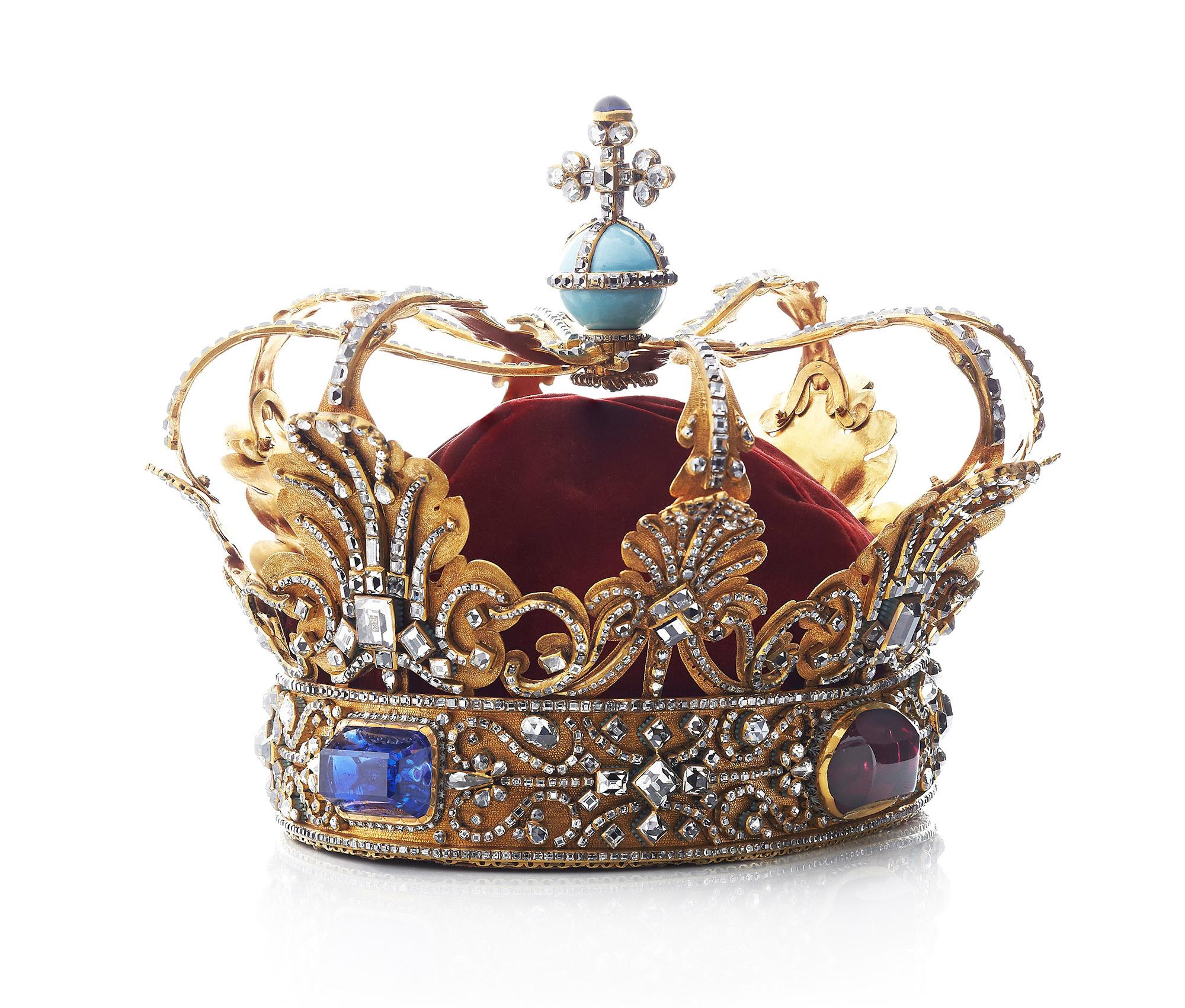 Among the main attractions of Rosenborg is the Great Hall with the coronation throne and three silver lions standing guard. In one tower, you'll find one of the world's finest Venetian glass collections. In the other, a collection of Flora Danica porcelain. You can also see the king's toilet, the amusing trouser-wetting chair, and the secret music channels. Beneath the castle, you can visit the three treasuries with the heavily guarded crown jewels, which are still in use today.
Visit
Rosenborg Castle and the King's Garden
Hours
2nd January - 15th April: 10:00-15:00, Monday closed
16th April - 15th June, every day except Mondays in April: 10:00-16:00
16th June - 15th August, every day: 09:00-18:00
16th September - 31st October, every day: 10:00-16:00
1st November - 22nd December: 10:00-15.00, Monday closed
26-30th December: 10:00-16:00
31st December: 10:00-15:00
Pricing
Adults (+18) 110 DKK, Students 75 DKK, Visitors under 18: Free admission, Groups (+12 pers) 90 DKK per person