Roskilde Cathedral
In the Roskilde Cathedral, you will experience a magnificent church and an architectural masterpiece. You will also learn about 1,000 years of Danish history, which is gathered here under beautifully decorated vaults and in dark crypts.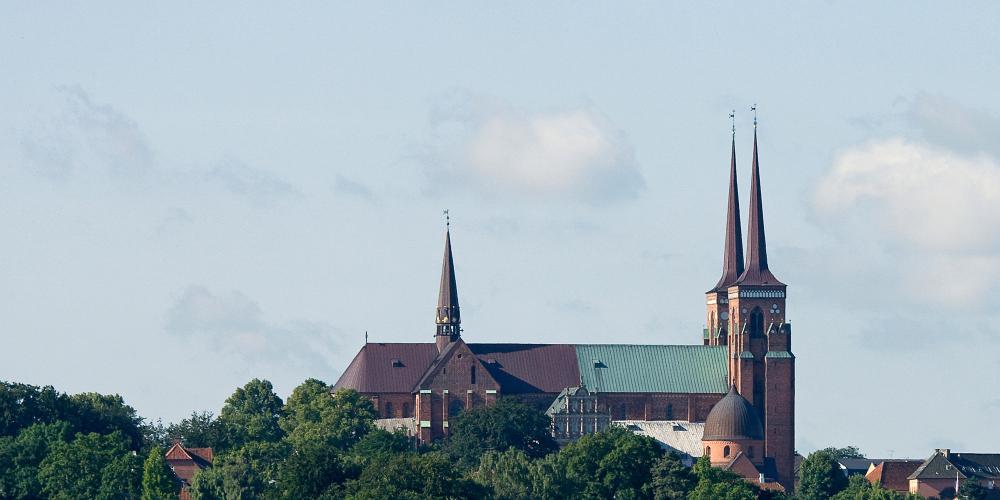 The Roskilde Cathedral was built in 1170 and is the first gothic cathedral in Scandinavia. The cathedral is a UNESCO World Heritage Site and an outstanding example of one of the earliest brick-built cathedrals. It had a significant influence on the spread of bricks as a building material throughout Northern Europe. When you take a tour of the royal chapels, you will see how they reflect different architectural styles, which establishes Roskilde Cathedral as an exceptional example of one building influencing the evolution of multiple European architecture philosophies.
The cathedral also houses the Royal Mausoleum. Here, 39 Danish kings and queens lie in sarcophagi and monuments. The graves date to the Viking age with the burial of Harald Bluetooth (987 AD), all the way to the future monument for the current Danish Queen Margrethe II.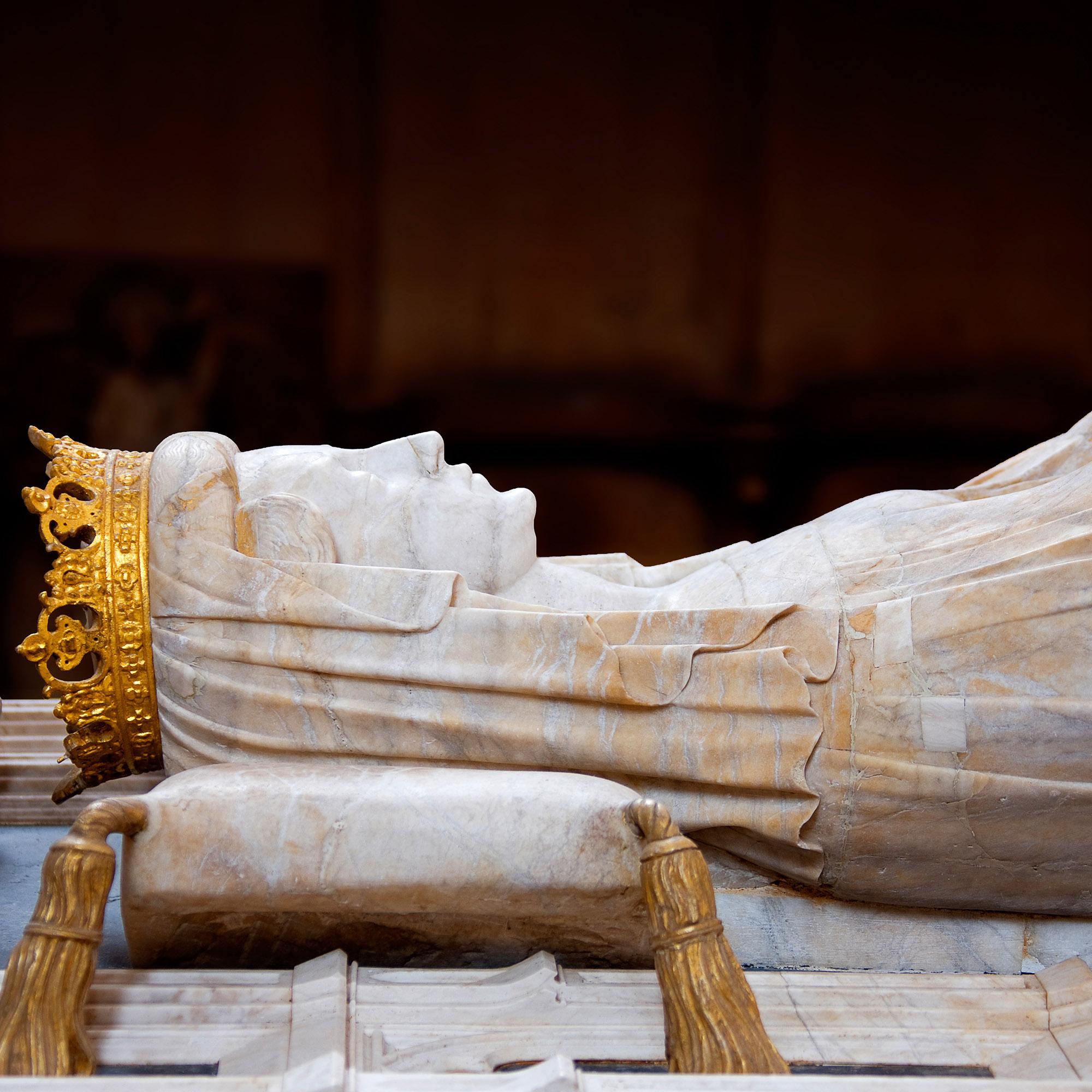 The cathedral can be reached by train in 25 minutes from Copenhagen Central Station. Roskilde houses the Viking Ship Museum, with five original ships on display. You can also emerge yourself in the history of contemporary music at Ragnarock, the award-winning museum for pop, rock, and youth culture.
Visit
Roskilde Cathedral
Hours
High season (1 April – 30 September):
Monday – Saturday: 10:00 - 18:00
Sunday: 13:00- 18:00 *
In April, May, June, August and September the cathedral closes at 16.00 on Sundays.
Low season (1 October – 31 March):
Monday – Saturday: 10:00 - 16:00
Sunday: 13:00 - 10:00
These times may vary due to church services. Please check our calendar to see if there are any changes to the opening hours prior to your visit.
Pricing
Adults: DKK 60, Children (0-17 years): free, Retired and Students: DKK 40, Groups (Groups of minimum 10 pers.) DKK 40 pr. Person, Copenhagen Card: Free
The entry fee includes a 48-page illustrated guide book to the cathedral. Available in English, German, Italian, Spanish and French