Royal Botanic Gardens, Kew, United Kingdom
London, United Kingdom
The Royal Botanic Gardens at Kew is a world-leading scientific organisation, showcasing the largest living collection of plants and fungi in its 330-acre Garden just 30 minutes from central London. The Gardens were inscribed onto the World Heritage List 2003, acknowledging its unique history, diverse historic landscape, rich architectural legacy, botanic collections, and position as one of the world's leading botanic gardens for scientific research and education.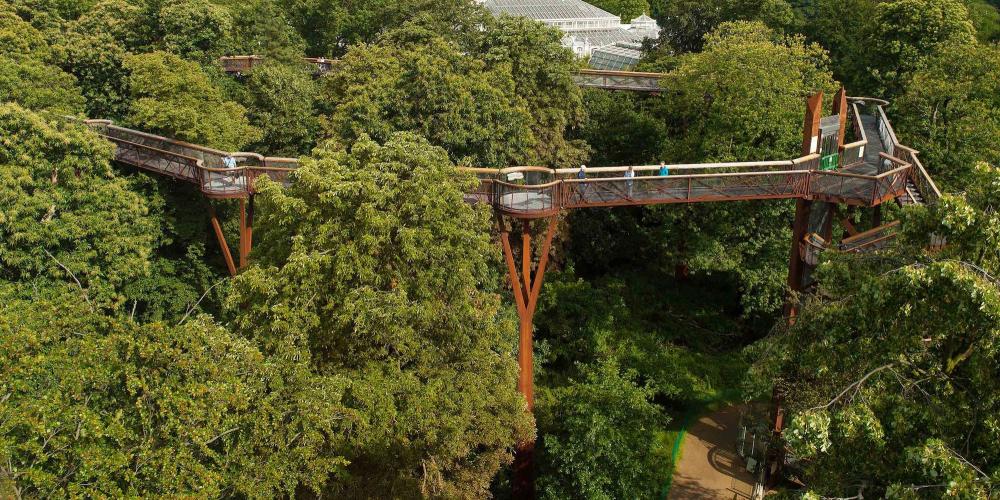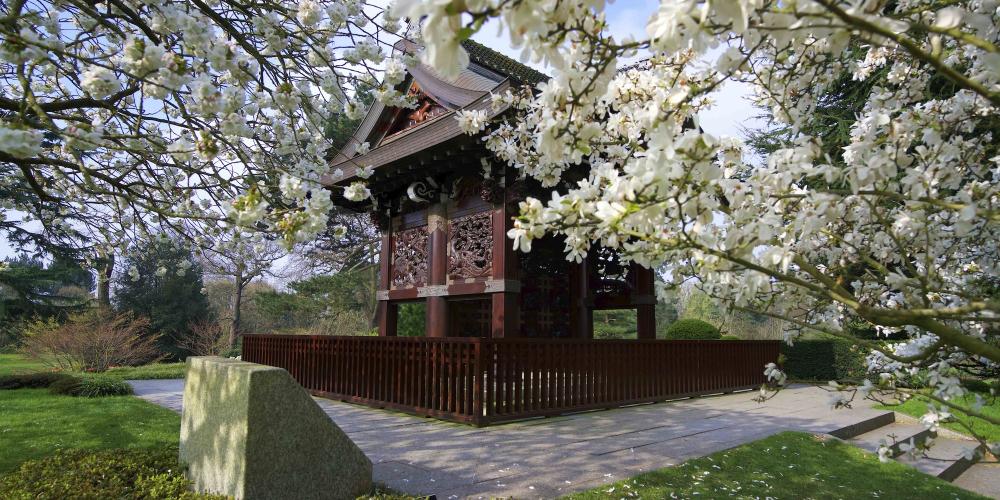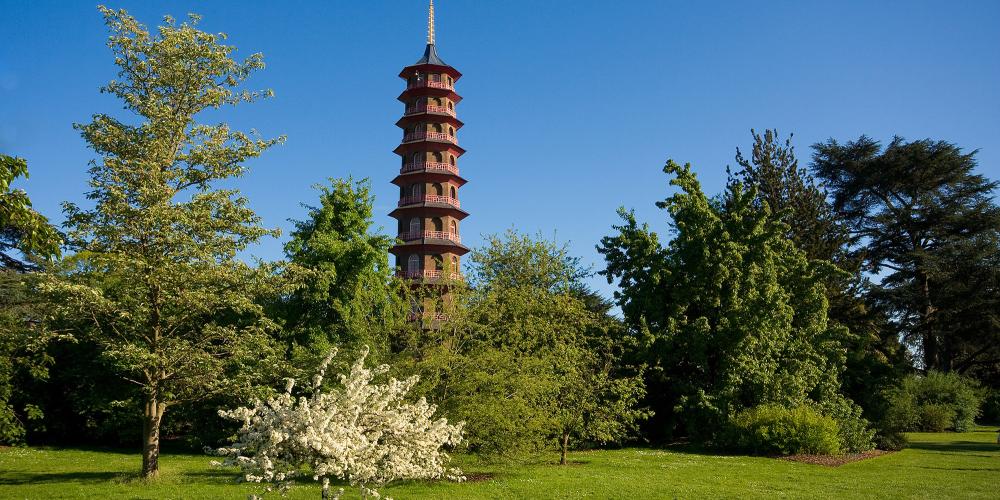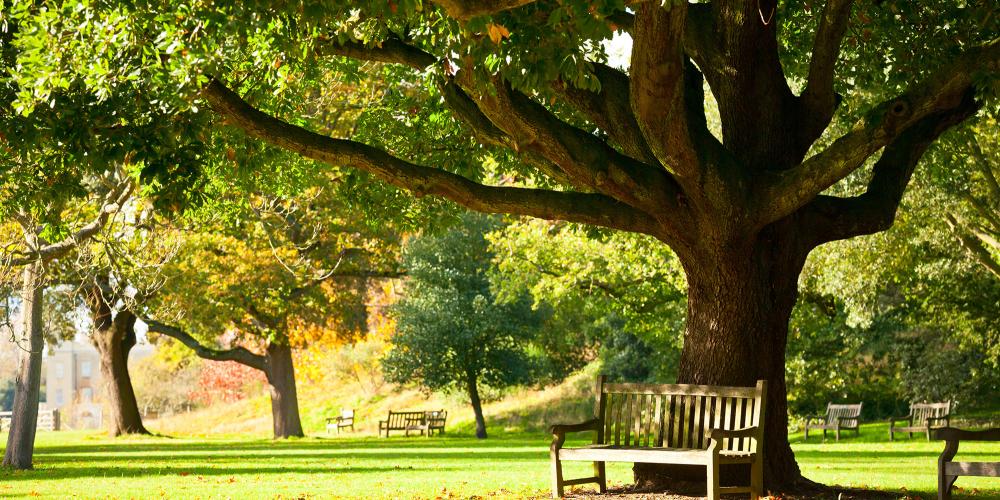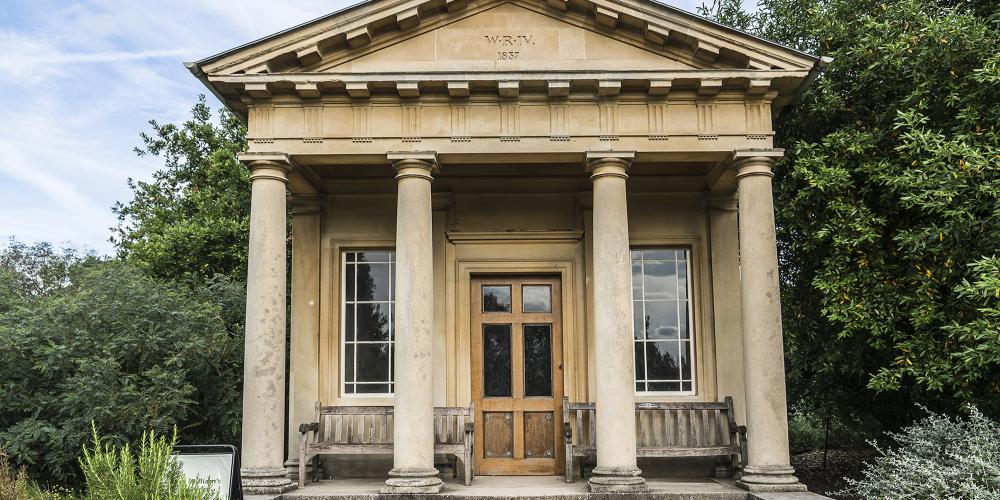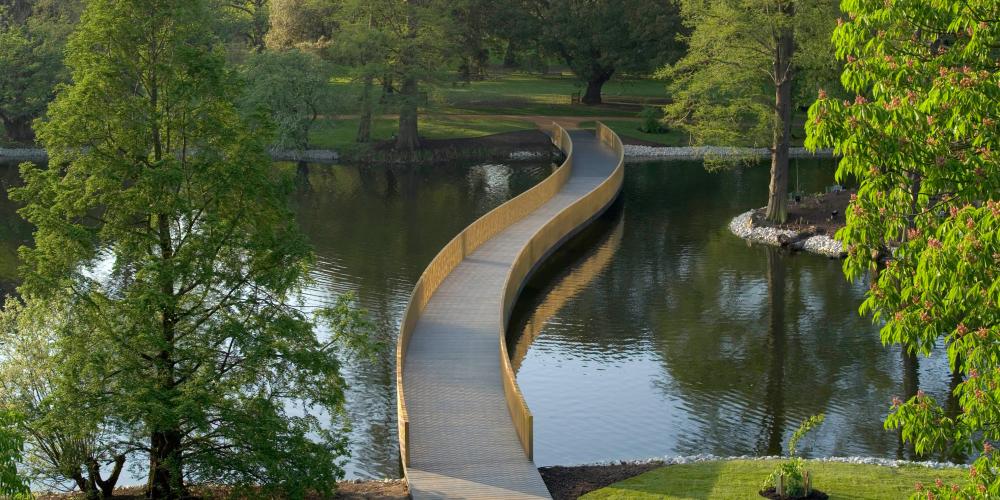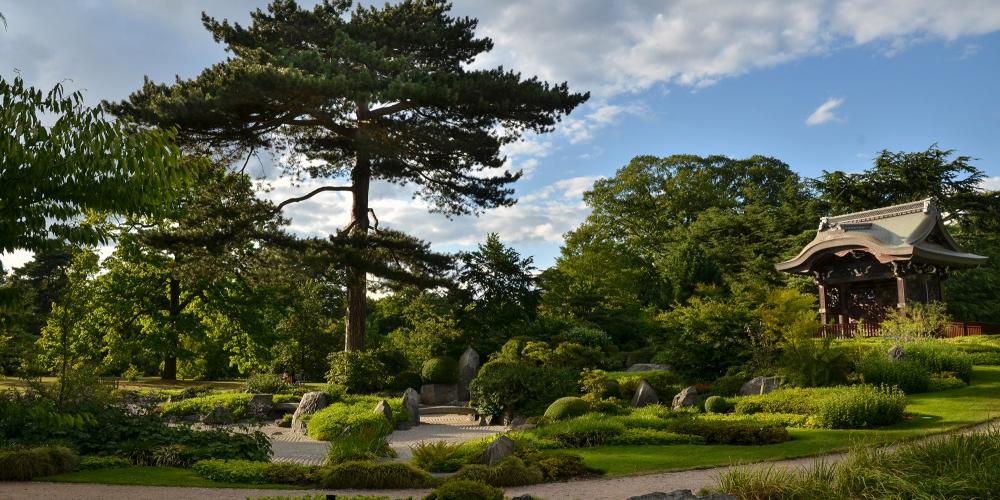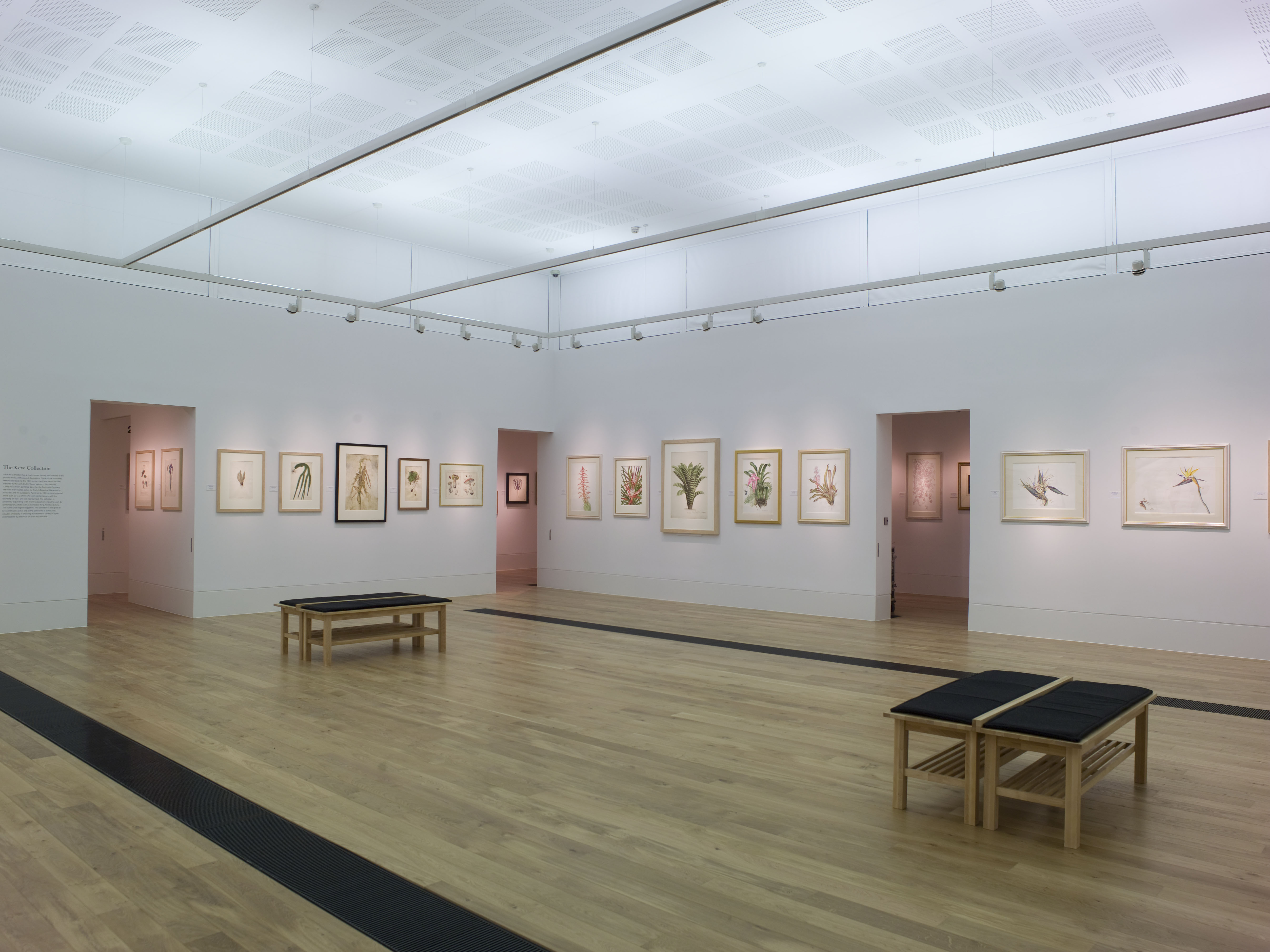 Founded by Princess Augusta in 1759, Kew's influence in horticulture, plant classification and economic botany spread internationally under Joseph Banks' directorship in the 1770s. During a period of exploration by Britain, the early botanists collected specimens around the world to keep them safe in that one location.
Today, the Royal Botanic Gardens at Kew are recognised as a global centre of excellence for the study of plants and fungi—based on unrivalled living and preserved plant and fungal collections.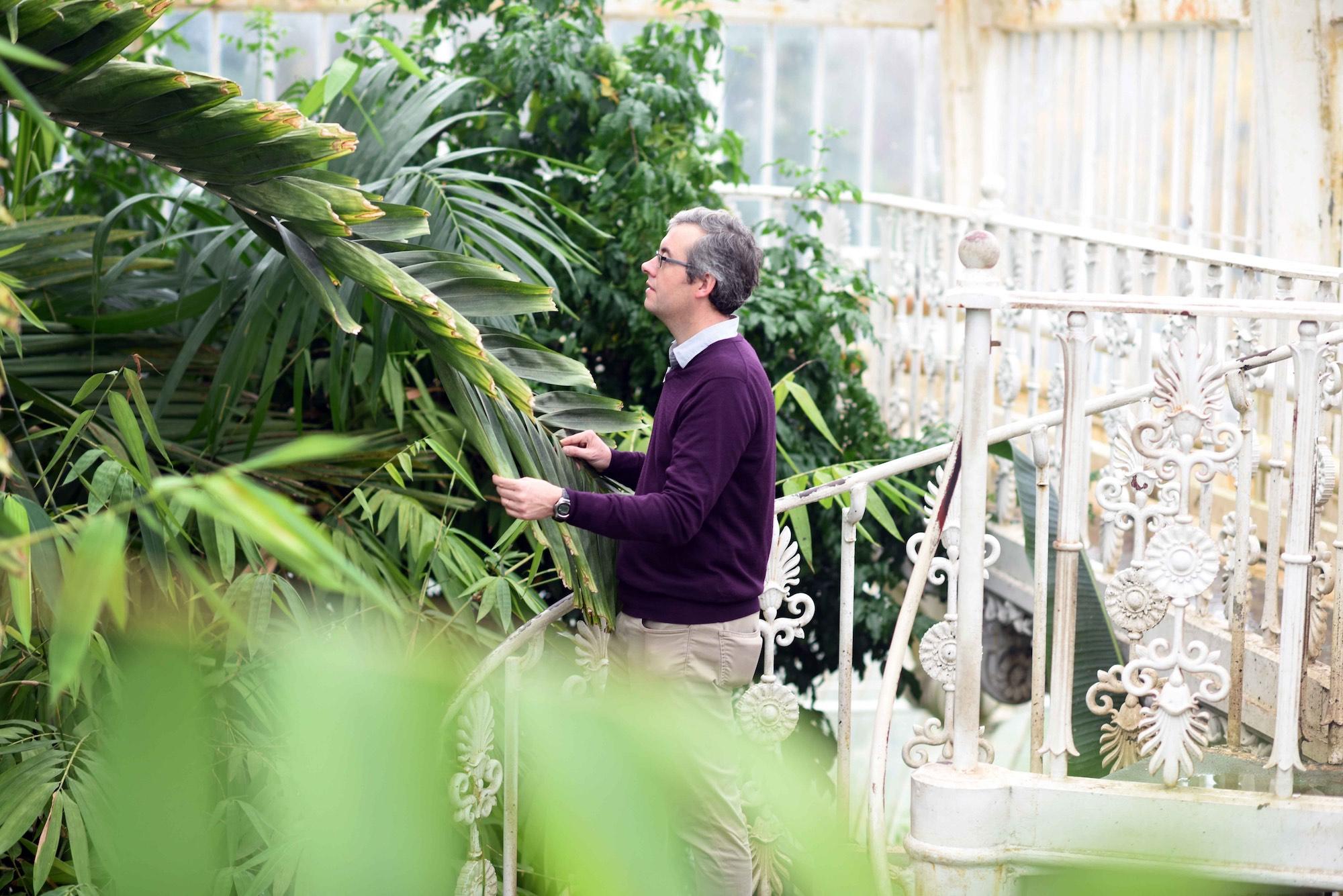 This approach has evolved into a partnership with nearly 100 countries, banking seeds, supporting conservation efforts in-country and identifying new species and their potential benefits to future generations.
In line with its reputation as a global resource for plant and fungal knowledge, samples from the collection have been used to create new botanic gardens in Australia, Singapore, and Sri Lanka. Today, there are more than 50,000 species of native and exotic plants and trees at Kew Gardens.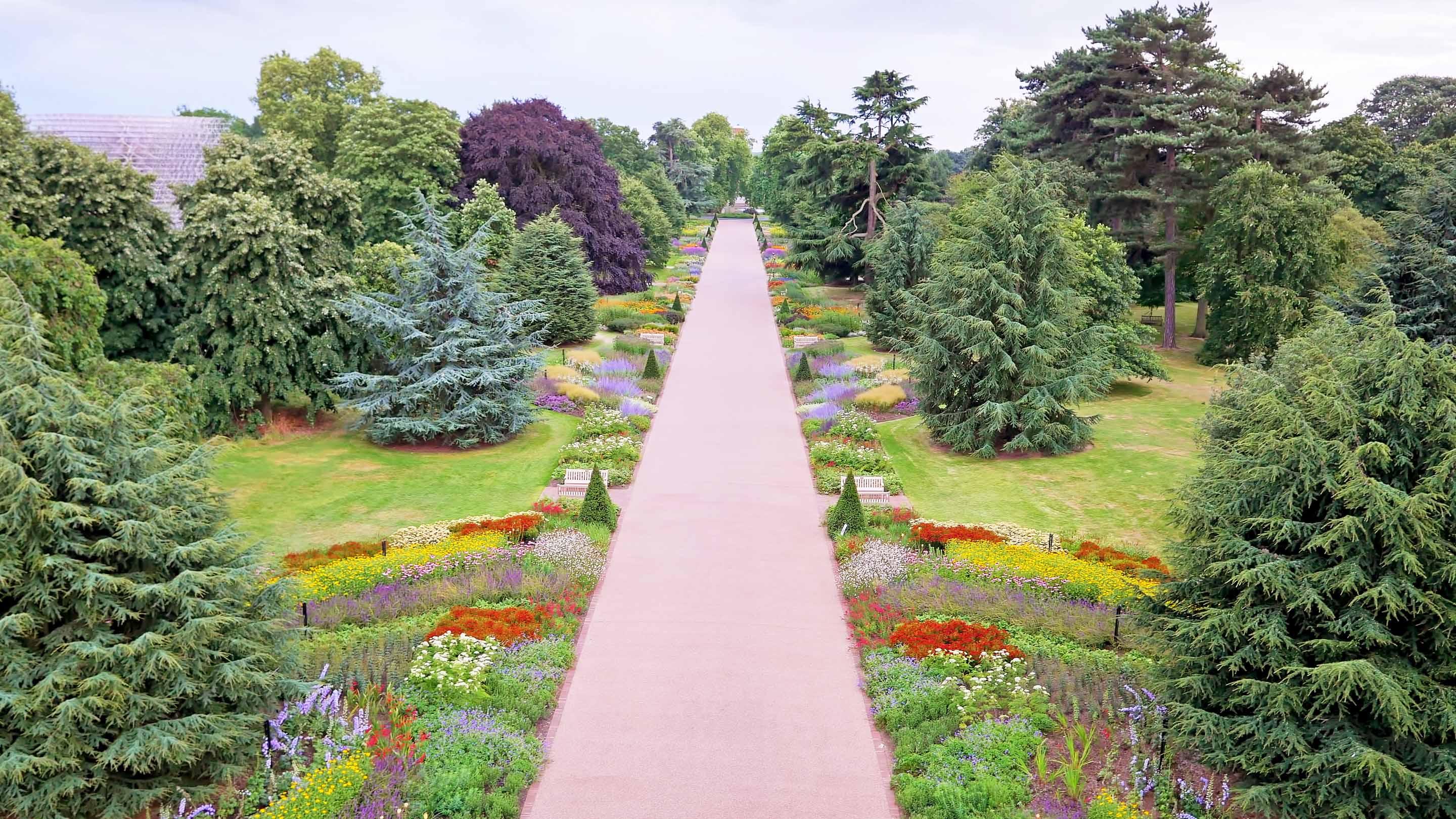 There are plenty of activities all year round for visitors of all ages, including festivals, guided tours and special exhibitions. In the Gardens, visitors can explore the world's largest Victorian glasshouse, The Temperate House, which contains over 10,000 plants from temperate regions, some of which are rare and endangered.
The Palm House is another Victorian glasshouse with a rainforest climate, home to a unique collection of tropical plants from some of the most threatened environments on Earth. The Princess of Wales Conservatory hosts 10 controlled climate zones, from arid deserts to humid tropics.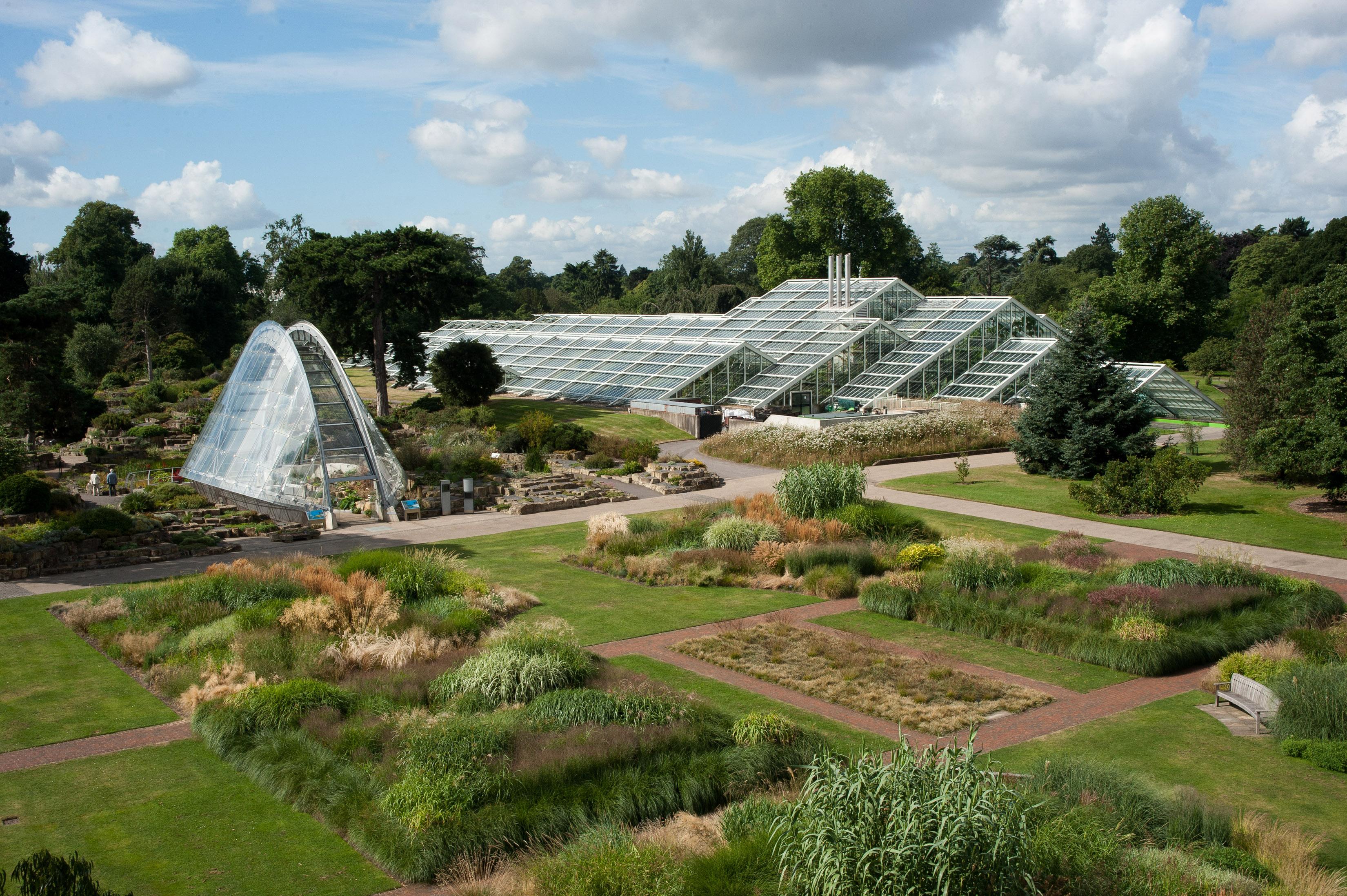 A soaring Treetop Walkway offers expansive views from the treetops to the royal residences that are open to the public. The walls of the Marianne North Gallery founded by the intrepid artist herself, are lined entirely by her paintings. It is one of two galleries dedicated to botanical art and examines the beauty and intricacy of flora from around the world.
Botanic Royalty
Kew Palace was the summer residence for King George III and is also Britain's most intimate royal building with a stunning garden. Queen Charlotte's cottage sits at the opposite end of the Gardens, tucked away in a 300-year-old bluebell wood waiting to be explored by the more intrepid visitor.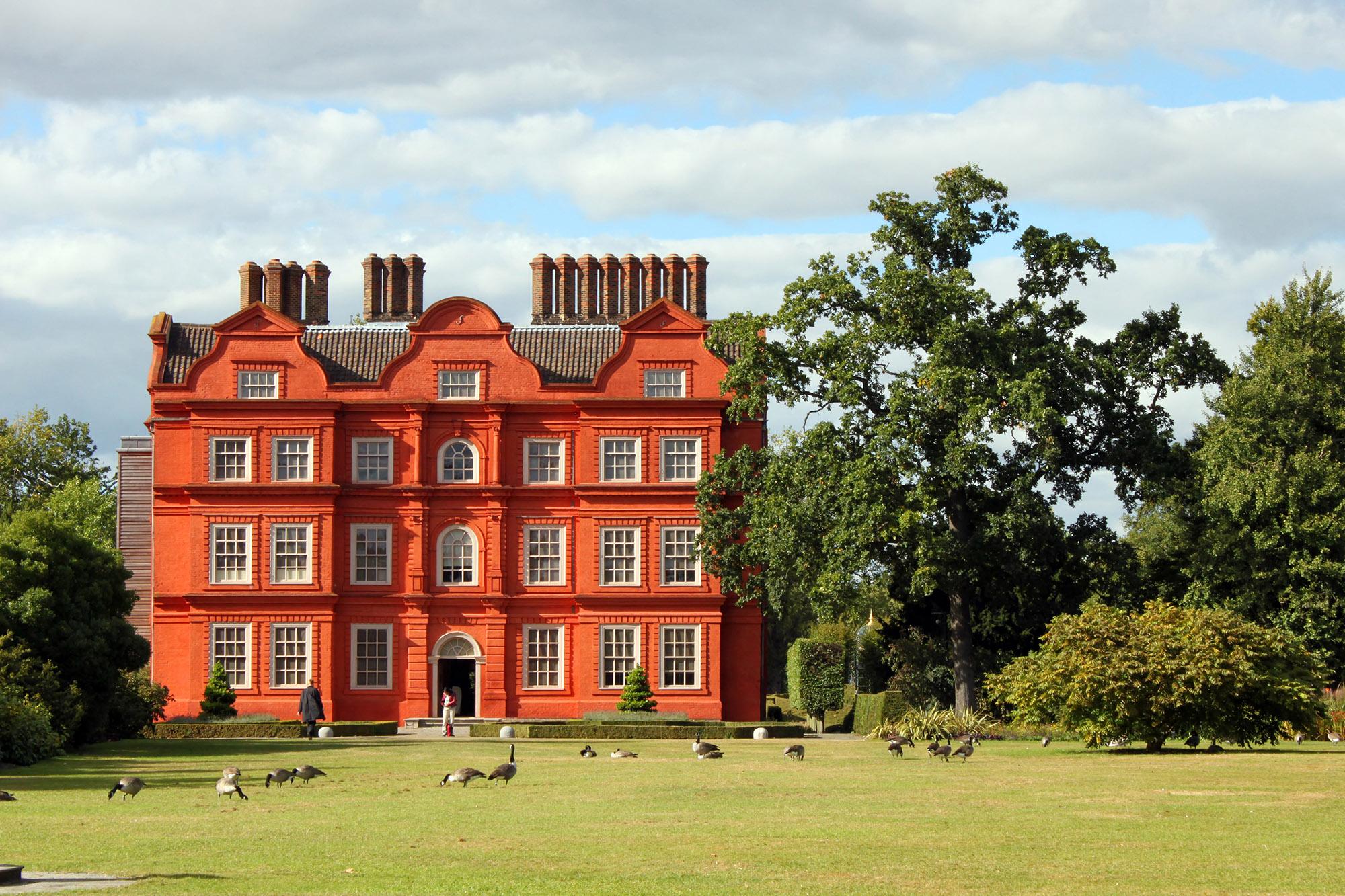 The Great Pagoda, completed in 1762 as a gift for Princess Augusta and designed by William Chambers, once offered one of the finest views of London. After a major restoration project, it was re-opened to the public in 2018 for visitors to climb and bask in that same view. 80 dragons carved from gilded wood adorn each level, making it a spectacular building in Kew Gardens.
Seasonal feasts
Kew Gardens stunning plant collection bursts into colour throughout the seasons.
The Great Broad Walk Borders is a vibrant 320m walkway, with plants arranging in themes across eight large beds. As the world's largest double herbaceous borders, is a spectacular summer attraction, leading to the Lake and the heady Rose Garden.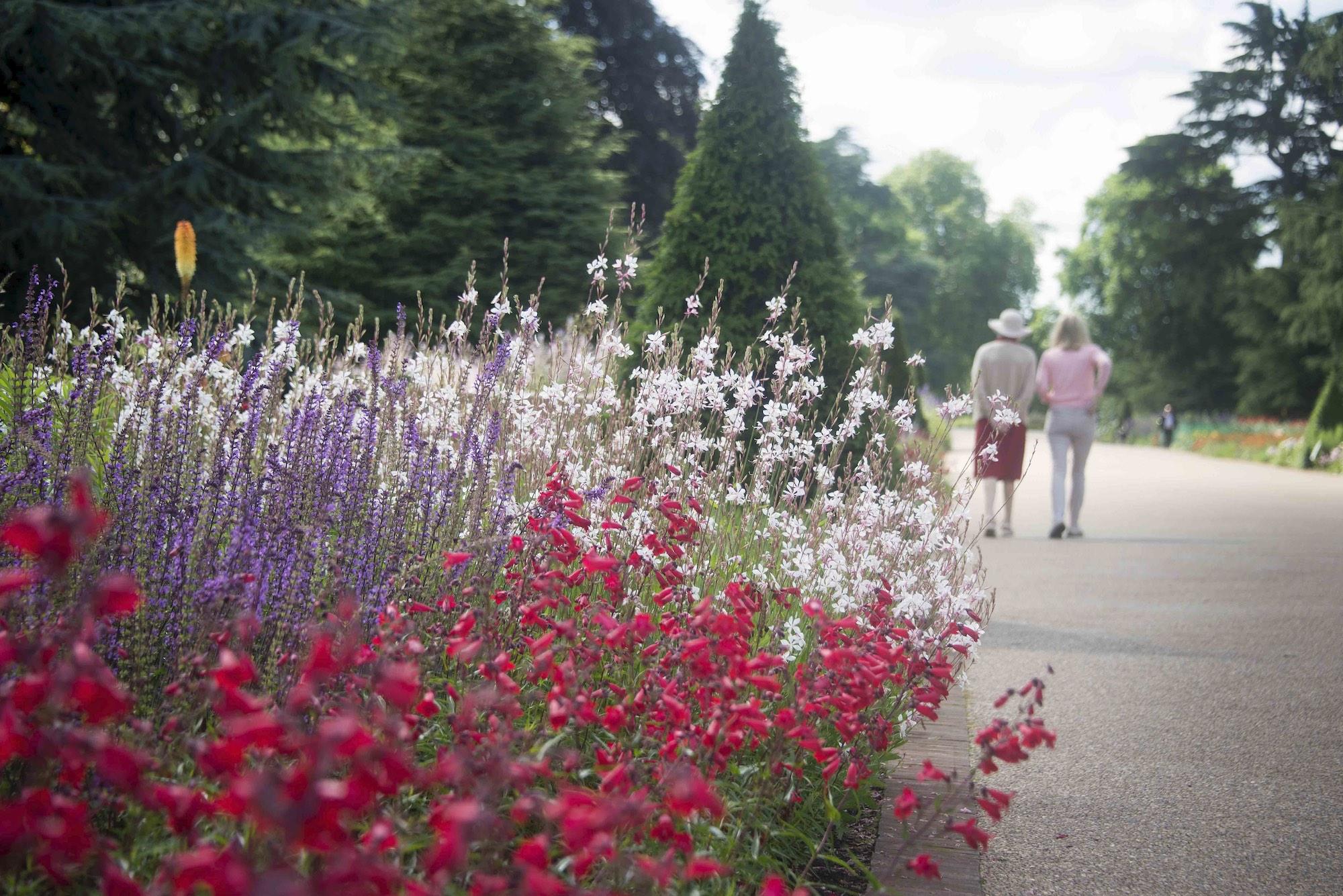 As autumn falls, the Arboretum comes alive with hues of seasonal colour. 14,000 trees sweep across two thirds of the Garden. Representing over 2,000 specimens from around the world, it is a scientific treasure trove for understanding more about conservation and biodiversity.
Step inside the tropics in the winter months through Kew's three glasshouses, or explore the cherry blossoms blooming throughout springtime.
---
How to Get There
Kew Gardens is in the London borough of Richmond upon Thames, in the southwest of the capital. The easiest way to reach the attraction is by the London underground. Kew Gardens station—Zone 3 on the District (dark green) line—is 30 minutes from central London and then a five-minute walk to Kew Gardens itself.
By train, Kew Bridge station is 30 minutes from Waterloo station and a ten-minute walk to the Gardens. There are also excellent road links and, during the summer months, a boat service operates between Westminster and Kew.
When to Visit
Kew Gardens is open every day except December 24 and 25.
Due to the extent of its collection of living plants, there is something to see every season.
Spring and autumn offer ever-changing colours—from burgeoning bulbs or the autumnal hues of red, orange, and yellow.
Summer months provide heady scents and flowers in full bloom, while the winter allows you to appreciate the glasshouses and stunning winter berries.
Open from Easter to late September, admission to the Palace and the adjacent Royal Kitchens is included in the cost of entry to the Gardens.
How to Visit
The Gardens occupy 330 acres of reasonably flat terrain so the best advice is to dress appropriately for the weather and be prepared to spend time walking.
British weather is notoriously fickle, but Kew has plenty of indoor opportunities, including two art galleries dedicated to botanical art, Kew Palace, and the glasshouses and restaurants.
Sights and Attractions recommended by the locals
Visit
Royal Botanic Gardens, Kew, United Kingdom