Royal Palace of Aranjuez
The Italian-inspired Spring residence of the kings of Spain from 16th century began as a grand hunting lodge. Work on the palace and adjoining monuments and gardens was begun by Philip II and completed by Charles III of Spain—and as a result, it displays a wide variety of styles.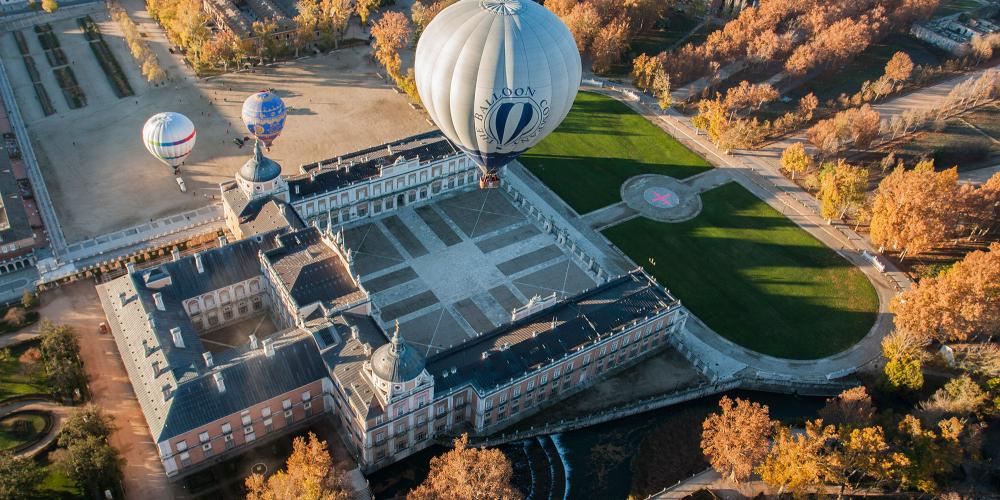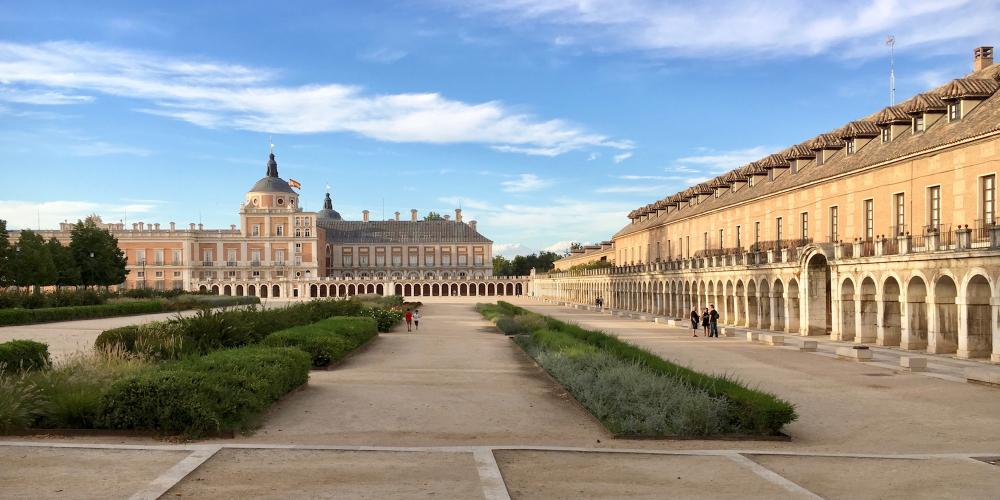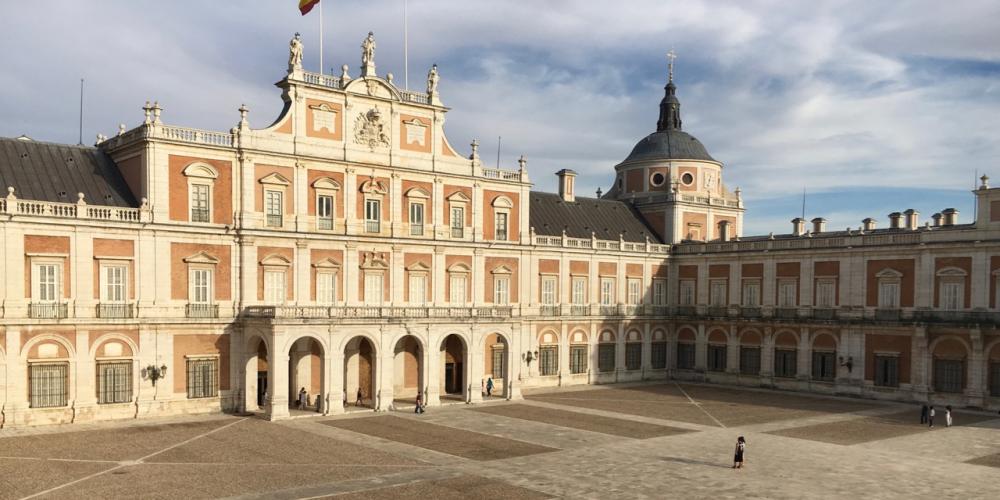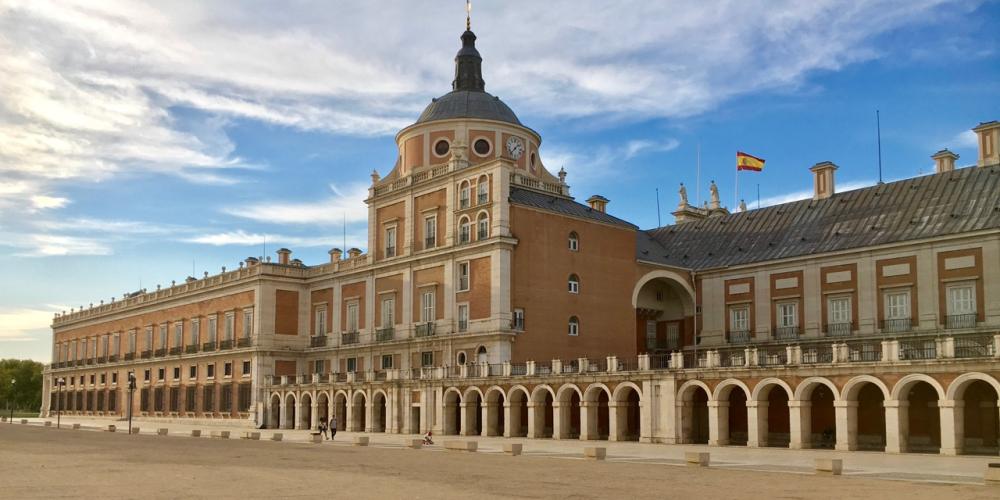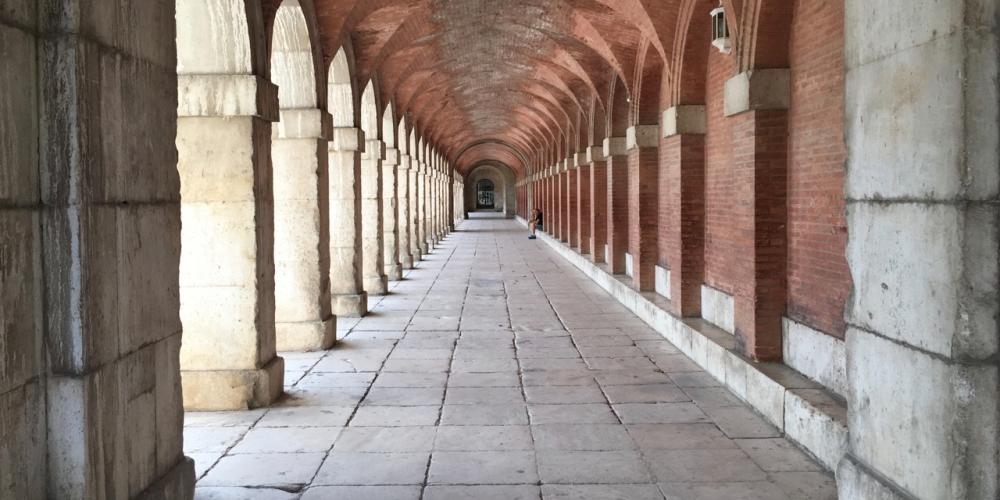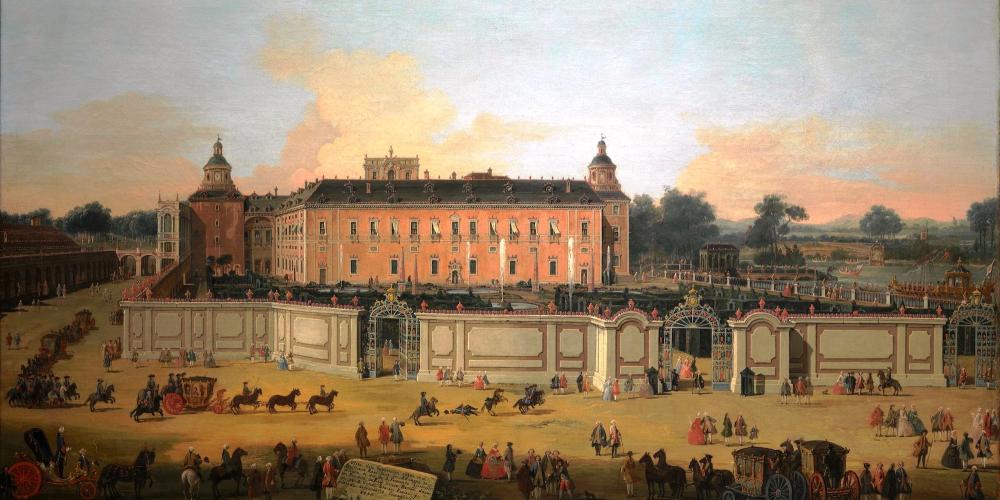 Felipe II, taking over an old project of his father, the Emperor Charles, ordered in 1561 the replacement of the royal hunting lodge of Aranjuez by a new building that preceded the current Royal Palace of Aranjuez. Juan Bautista de Toledo was the architect to whom the king ordered the plans, beginning the construction of the chapel, which was completed by Juan de Herrera. A few years later, work on the Palace began under the direction of Juan de Minjares. When Felipe II died in 1598, the riverine construction finished the so-called south tower, occupied by the chapel, and a large part of the facades of midday and west.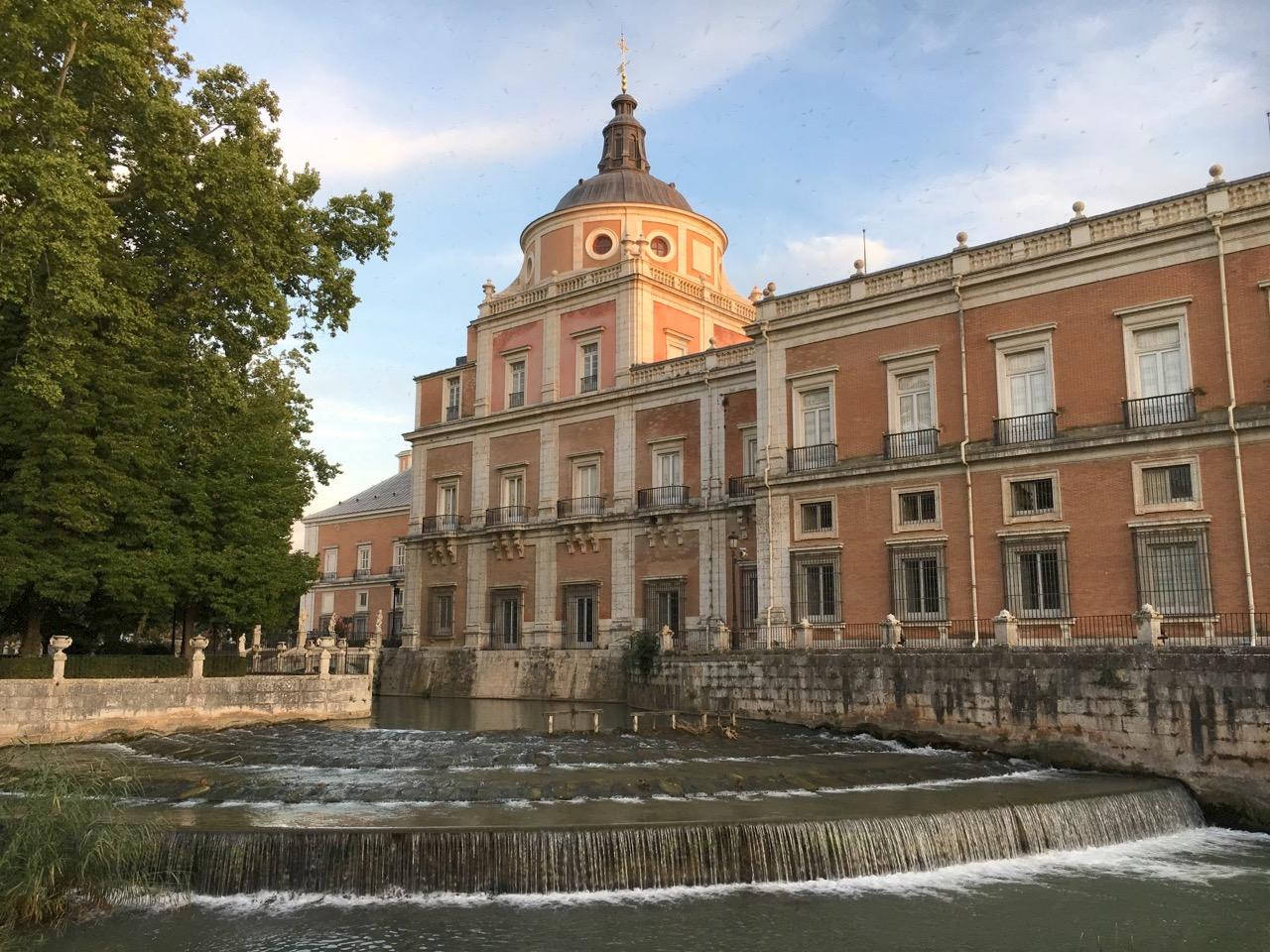 Until the reign of Philip V, the works of the new Royal Palace of Aranjuez remained practically abandoned. The Bourbon king, following the primitive plans of Herrera instructed the rigger of the Royal Sites, Pedro Caro Idrogo, to continue the works, which were restarted in 1715. The north tower, identical to the one built by Minjares, is erected and the west façade is completed, and the entire structure that forms the current body of the Palace is also built.
Visitors access: Façade of the Royal Palace with Plaza de Parejas
Visit
Royal Palace of Aranjuez
Hours
Winter timetables (October to March) Tuesday to Sunday: 10:00 - 18:00
Access to the Palace until 17:00.
 
Summer timetables (April to September) Tuesday to Sunday: 10:00 - 20:00
Access to the Palace until 19:00.
 
Mondays closed.
Pricing
Basic rate: € 9
Reduced rate: € 4
Agency Fee: € 7
Additional services:
Guide: € 4
Audioguide: € 4