Rudaki Museum
Learn about Sogdian civilization and the history of modern Panjakent in this interesting museum.
Rudaki Museum is one of the most important history museums in the city. It hosts an extensive collection of artefacts found both in Sarazm and Ancient Panjakent sites. It tells the stories of the Sogdian civilization from which many people in Panjakent descend from. The museum was named after Abu Abdullah Rudaki who was a famous poet and Tajik national hero from the 10th century.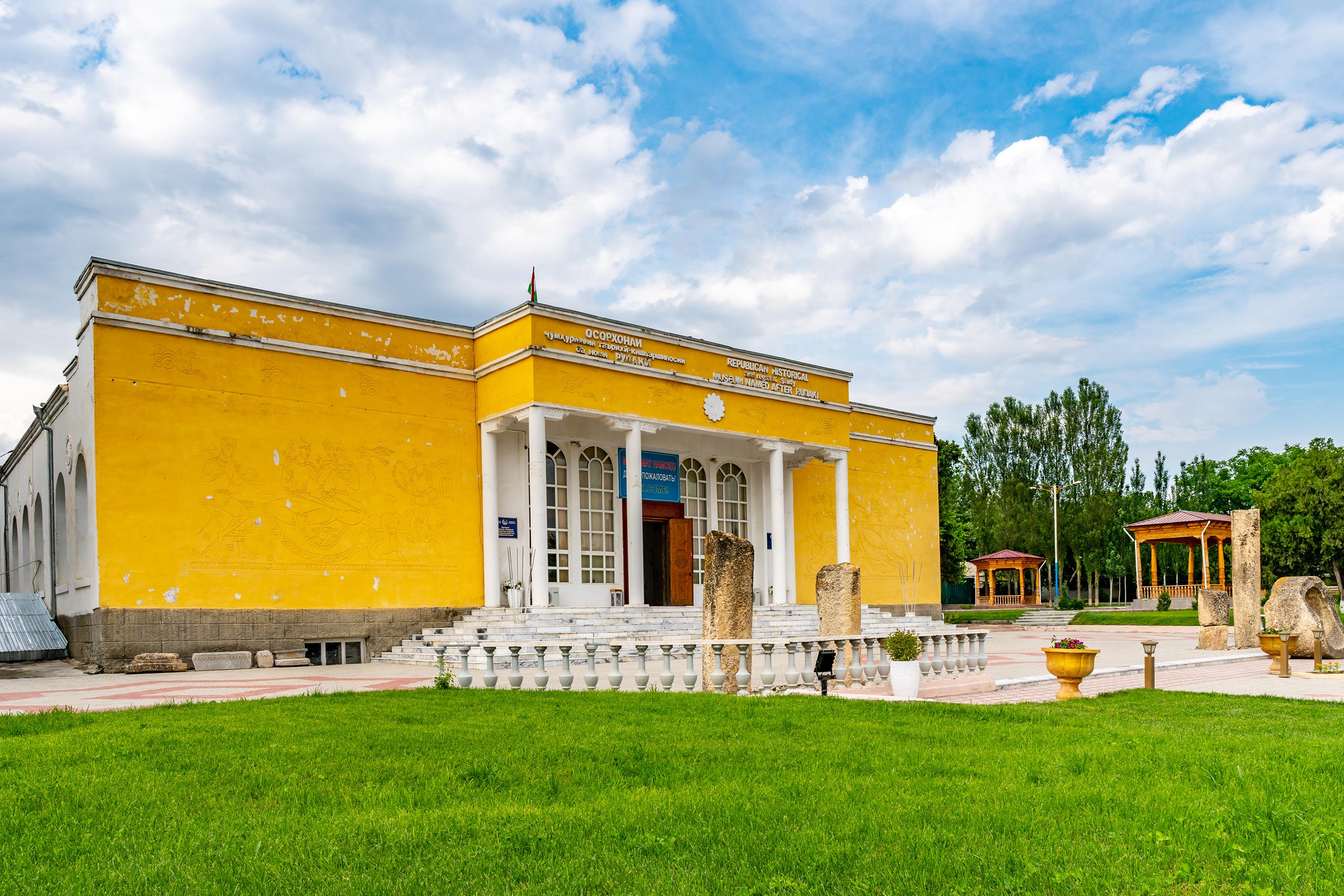 The museum is separated into eight halls, each dedicated to a different side of life in Tajikistan. The museum artefacts range from objects and paintings found in Panjakent and Sarazm to taxidermied animals that represent Tajikistan's fauna. It also has a hall separated to honour the life and works of Rudaki and an exhibition of ethnographic objects such as clothes and pottery.
The biggest attraction of the museum is a fresco from the ancient city of Panjakent that depicts different images of everyday life and epic battles that the Sogdian were involved in. The museum also has a few religious artefacts that depict Tajikistan's zoroastrian past.
Visit
Rudaki Museum
Pricing
15 TJS; camera fee 10 TJS