Rudkhan Castle (Qaleh Roundkhan)
Curving to the mountaintop landscape, the ruins of Rudkhan Castle are fit for a fairytale. Tucked away high in the mountains, a 2km hike is the only way to reach this famous hideaway.
Constructed during the Sasanian era and rebuilt in 1096 the Rudkhan Castle is a special piece of Iranian history. Built between two mountain tops the fort conforms to the natural curvature of the mountain top.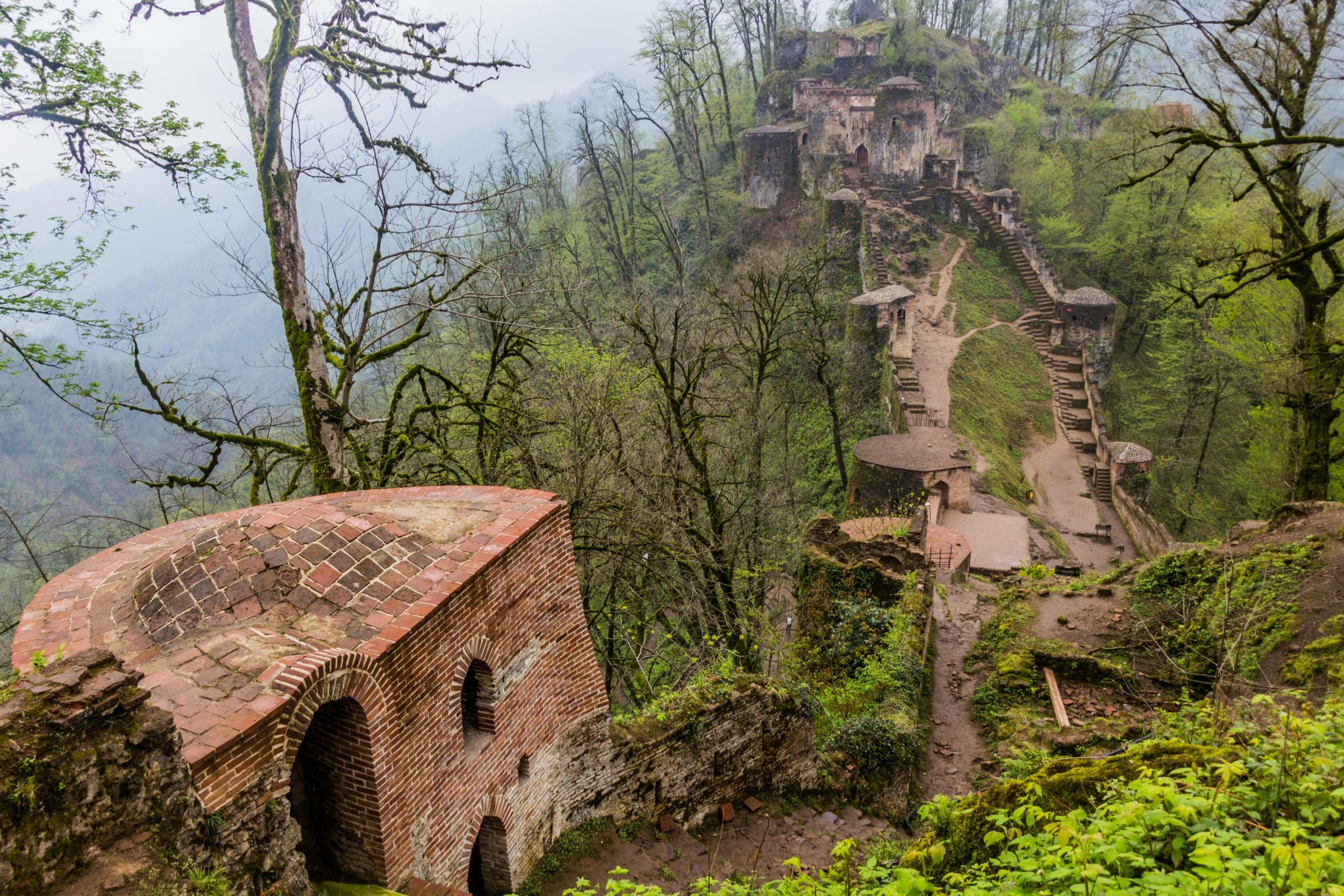 These ruins are not accessible for the light hearted. 2 kilometres, and a windy path separates guests from the forest castle. Prepare for a 1.5 to 2 hour hike up and hundreds of slippery stone steps. From river crossings to bird sightings the shaded path is an adventure all on its own.
Bring sturdy shoes and consider purchasing a walking stick from one of the vendors along the way. When you need a break, stop at one of the vendors along the river. Enjoy a cold drink or a hot omelette, whatever will motivate you to reach the hidden ruins.
The steady climb rewards its conquerors with stunning views and a castle fit for a fairytale. The stone and Sarooj exterior has been preserved over the years. Make your way around the remains as you zig zag along the mountain top.
Covering more than 6 acres at a length of 1,550 metres, the Rudkhan Castle has a lot to offer. Make your way between the 40 watchtowers, the prison, and multiple entrances and picture what life was like here hundreds of years ago.
Phone contact: +981333756723
Visit
Rudkhan Castle (Qaleh Roundkhan)