San Leucio Belvedere
Part of the complex of the World Heritage Site inscribed in 1997 along with the Royal Palace of Caserta, the Belvedere Palace was the country residence of the sovereigns who loved to go hunting here and participate in the local rural activities.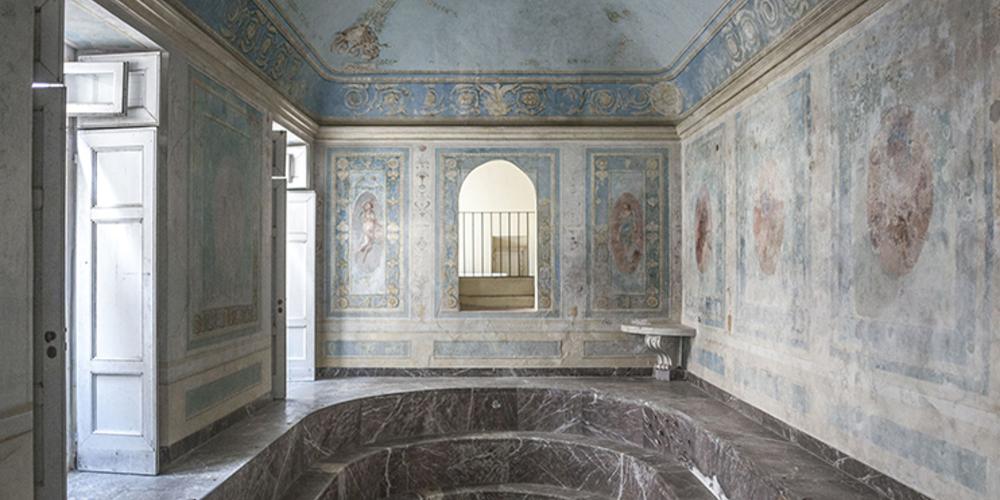 The king commissioned the architect Francesco Collecini, assistant to Luigi Vanvitelli, to enlarge the palace and transform it into a manufacturing centre dedicated to silk—and thus, in 1789 the Royal Colony Serica of San Leucio was born, for which the King issued a specific Code of Laws where the rights and duties of the villagers were clearly defined.
Guided tours of the restored silk factory, with its intricate machinery, provide a unique and interesting experience.
Visit
San Leucio Belvedere
Hours
9:00 – 18:00.
Closed on Tuesday
Pricing
€ 6 (Historical Apartments, Section of Industrial Archeology and Gardens)