Sanssouci Palace
No other palace is so closely linked with the personality of Frederick the Great as Sanssouci Palace. The king's summer residence was ultimately his favorite place and sanctuary in difficult times.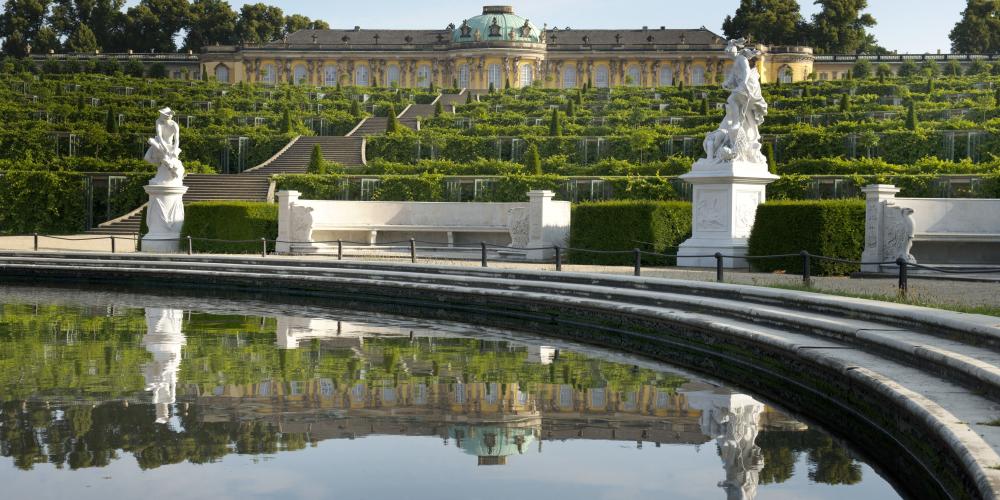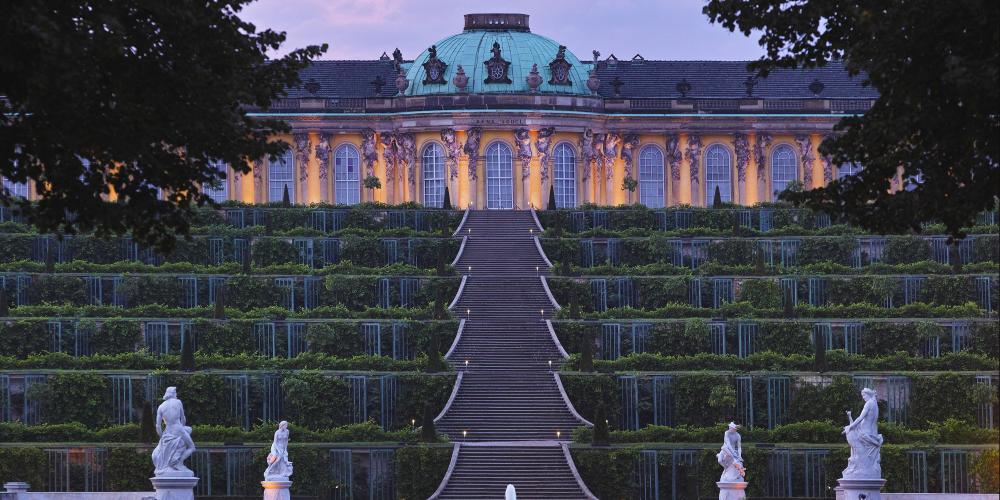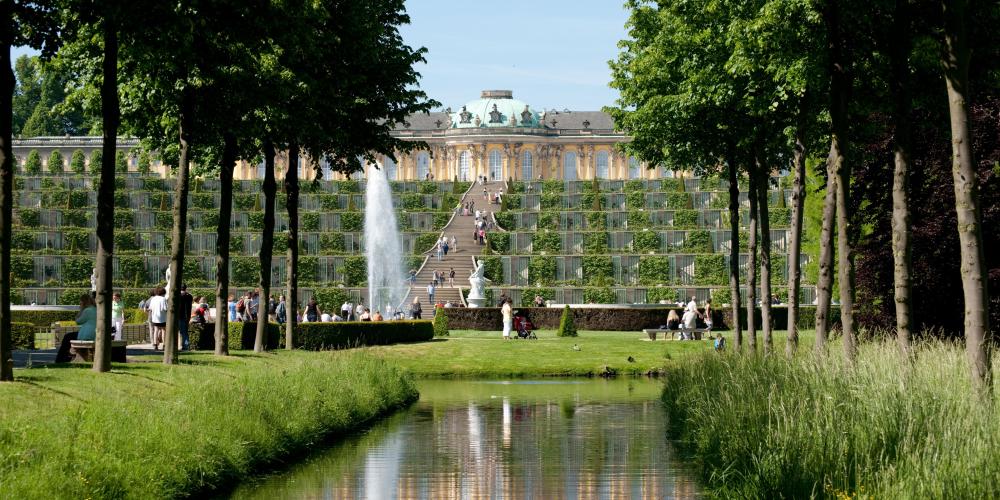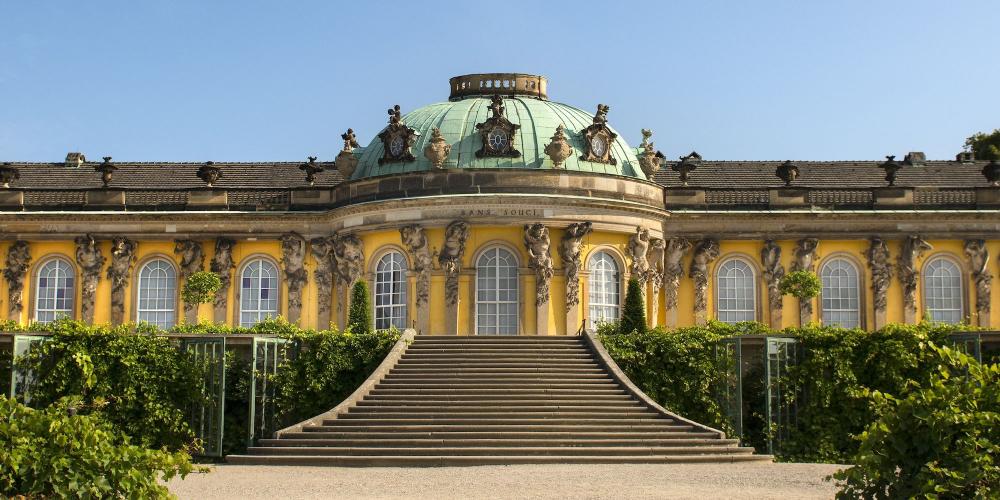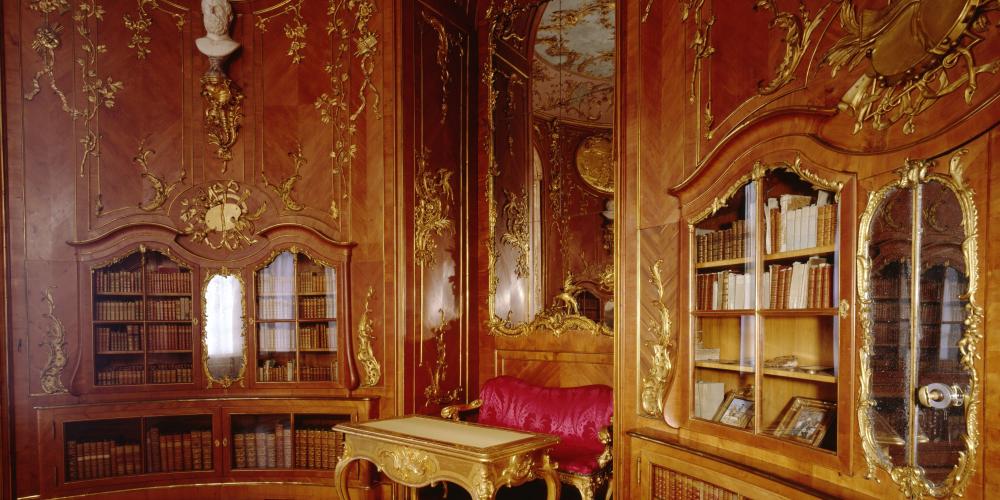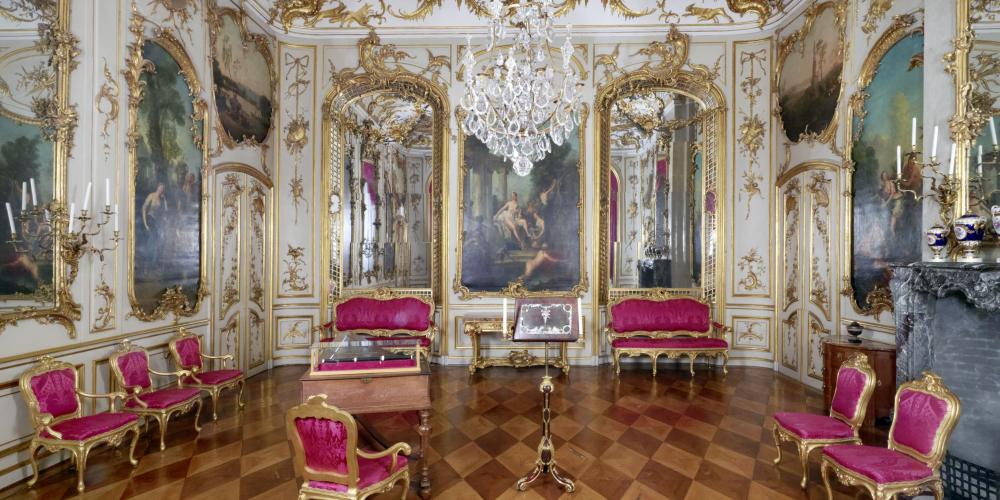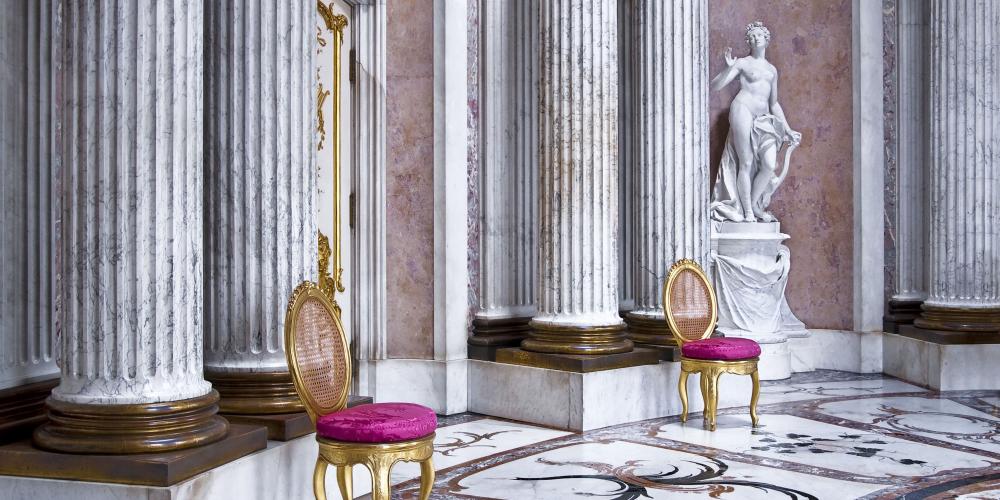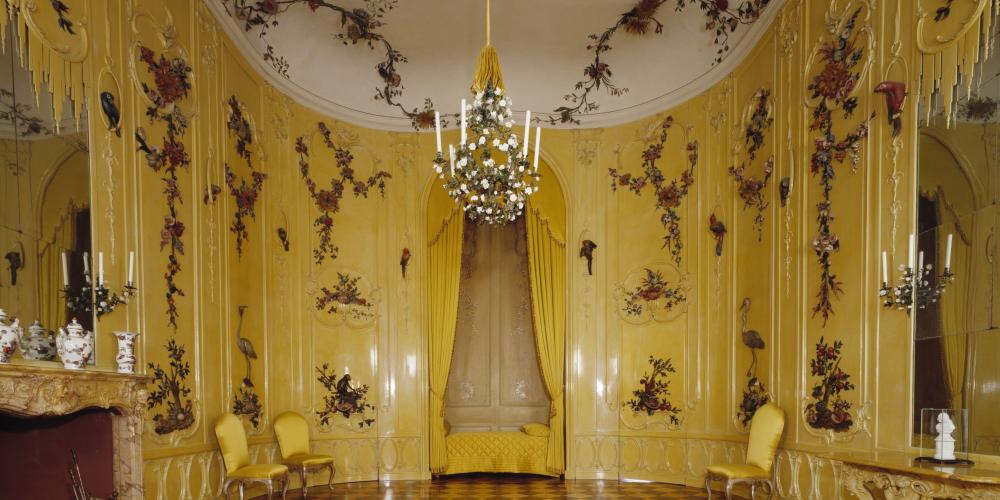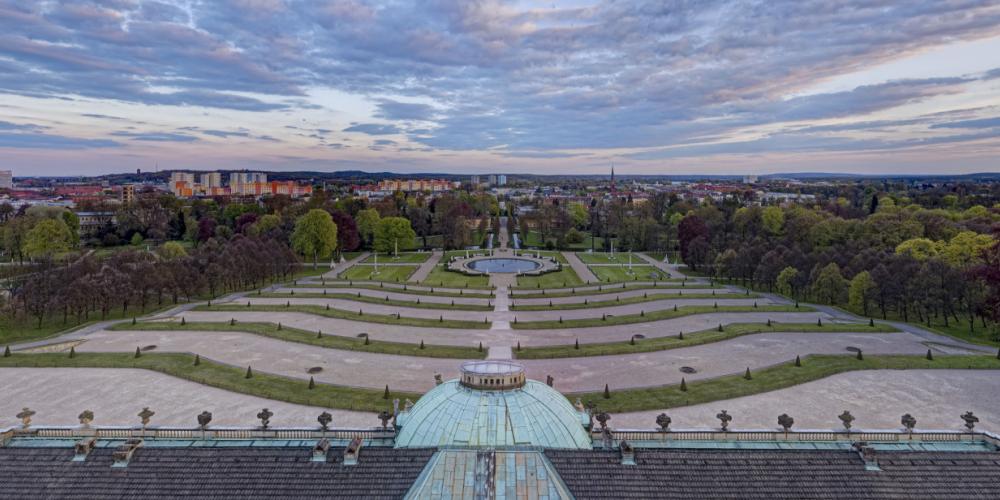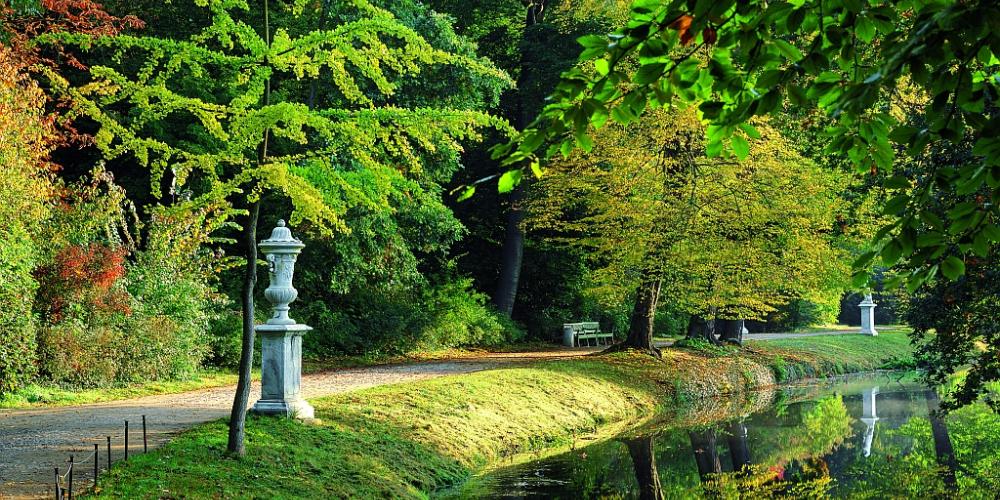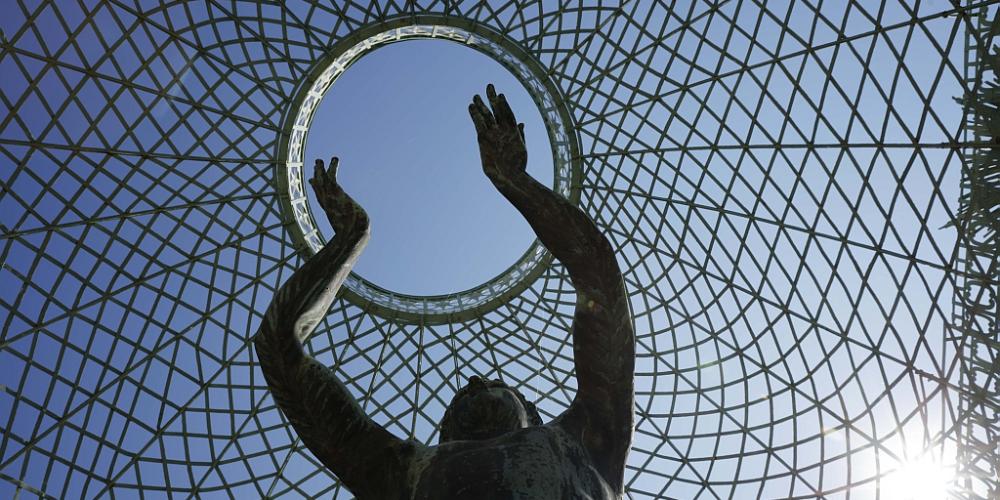 Frederick the Great wanted to cultivate plums, figs, and wine on Potsdam's doorstep. In 1744, he had a terraced garden designed in Sanssouci Park for this reason. But, due to the exceptionally beautiful view, he conceived of a summer residence above the terraces just a year later. The New Palace and picture gallery were constructed in subsequent years, while the slopes of the grounds were used as flower and vegetable gardens.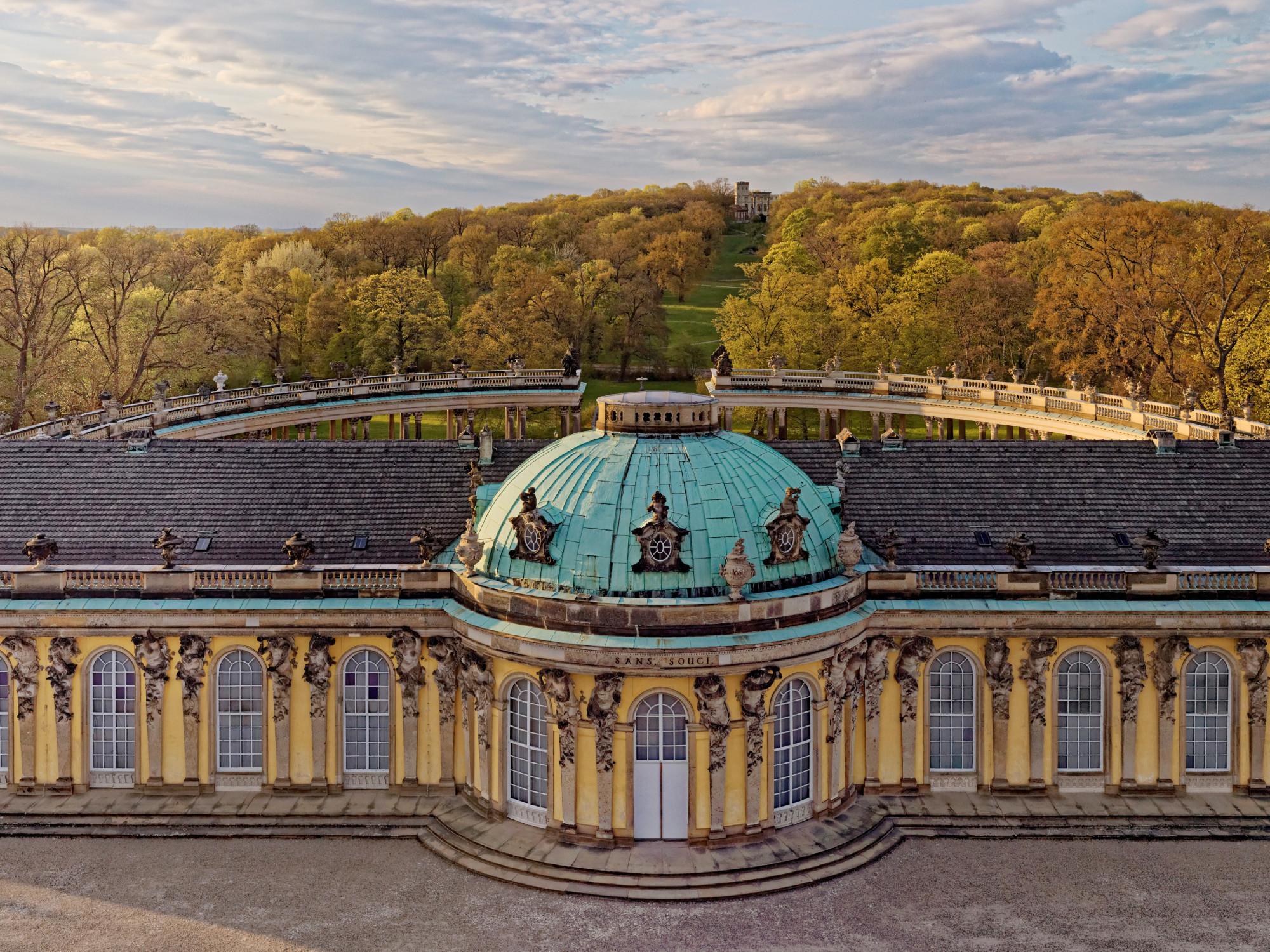 Today, you will find Frederick II's tomb on the palace hill. On the pile of ruins to the north of the palace, artificial ruins from the ancient world concealed a water basin. The king was most attached to the lavish waterworks, which only worked properly after the construction of the steam engine building in the 19th century.
The Baroque garden, which had gone out of fashion in the meantime, was redesigned in the style of a landscape park under Frederick the Great's successors and was expanded by Frederick William IV by structures such as Charlottenhof Palace, the Orangery, and the Roman Baths. They were meant to bring part of Italy to his native country. Today, Sanssouci Park provides a breathtaking backdrop for events such as the Potsdam Court concerts and musical festivals.
"I have chosen the plans of the most beautiful
of what has been built in Europe, above all in Italy.
I have been able to have them executed
with small funds of my own."
-Frederick II to de Catt, his reader, 1758
Visit
Sanssouci Palace
Hours
January - March:
Monday: closed
Tuesday - Sunday: 10:00 - 16:30
April - October:
Monday: closed
Tuesday - Sunday: 9:00 - 17:30
November - December:
Monday: closed
Tuesday - Sunday: 10:00 - 16:30
On public holidays, weekend opening hours apply unless otherwise stated.
Last admission: 30 minutes before closing
Visits to Sanssouci Palace are bound to fixed admission times. Same-day tickets are available for purchase at palace registers as of 10 am. Because the number of admission tickets per day is limited, we recommend purchasing your tickets in advance through the SPSG online ticket shop.
Pricing
sanssouci+ Ticket
Price: € 19.00 Reduced: € 14.00
Buy tickets online
sanssouci+ Family Ticket
Price: € 49.00
Annual Pass for the Palaces
Price: € 60.00 Reduced: € 40.00
sanssouci+ Ticket and sanssouci+ Family Ticket are valid for one visit to all of the SPSG palaces in Potsdam, including Sanssouci Palace, on a single day. In the Belvedere Pfingstberg, ticket owners are granted the reduced rate. When purchasing a ticket sanssouci+ Online a fixed admission time (time-slot) in Sanssouci Palace is booked.