Saryarka – Steppe and Lakes of Northern Kazakhstan
Kazakhstan
In the two protected areas of Korgalzhyn State Nature Reserve and Naurzum State Nature Reserve, the lakes and grassy landscapes of Saryarka provide sanctuary for millions of migratory birds. On annual journeys from Europe, Asia, and Africa, the birds stop in the wetlands reserves to nest and feed as they continue towards breeding grounds in Siberia. These protected areas are critical for the conservation of many endangered species. The combination of fresh and saltwater in the watersheds contributes to a unique wetland ecosystem and incredible biodiversity across the steppe.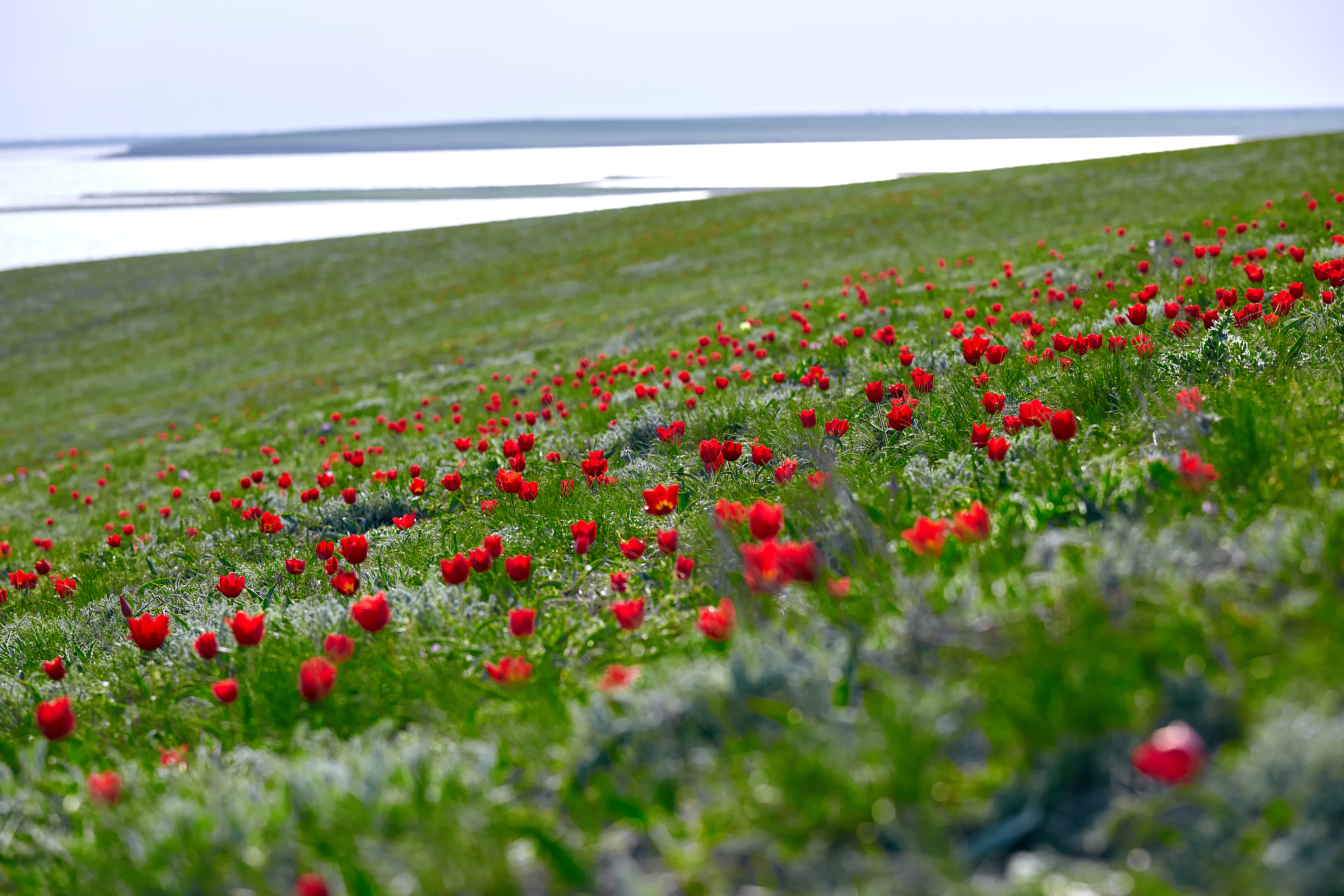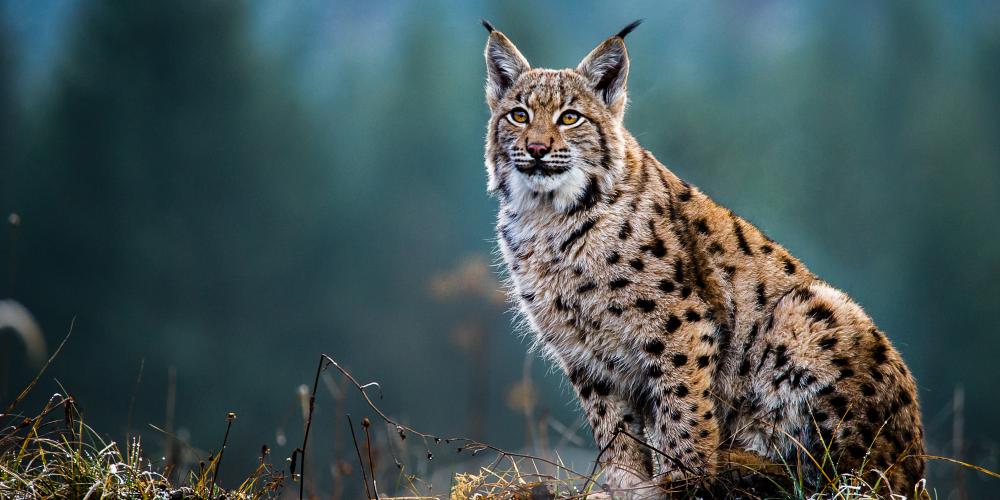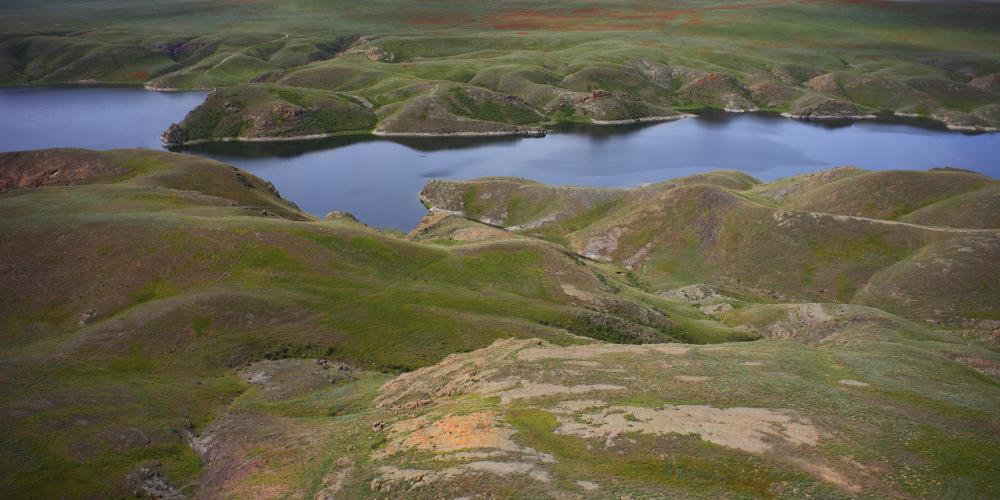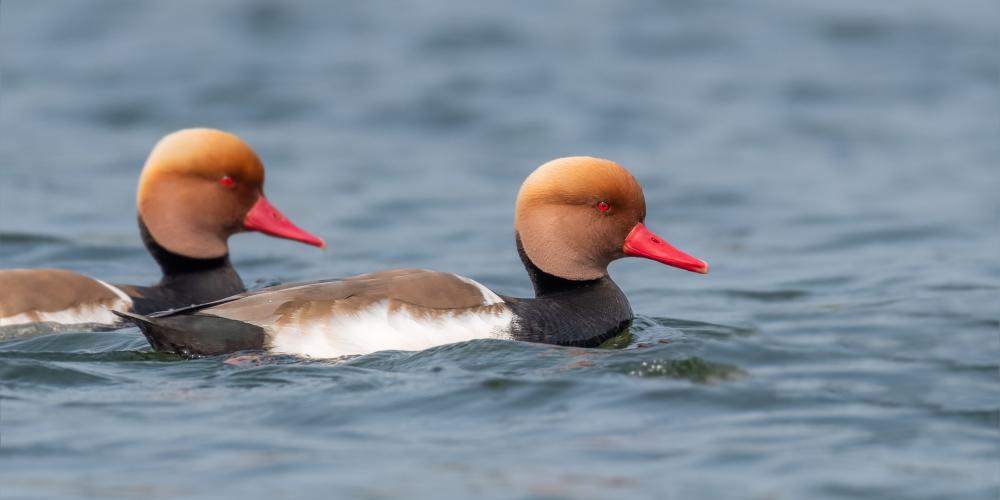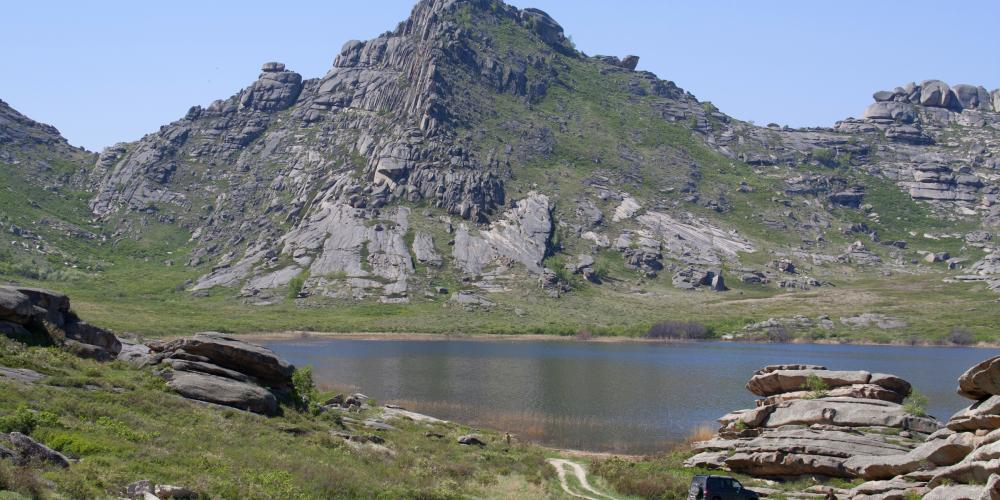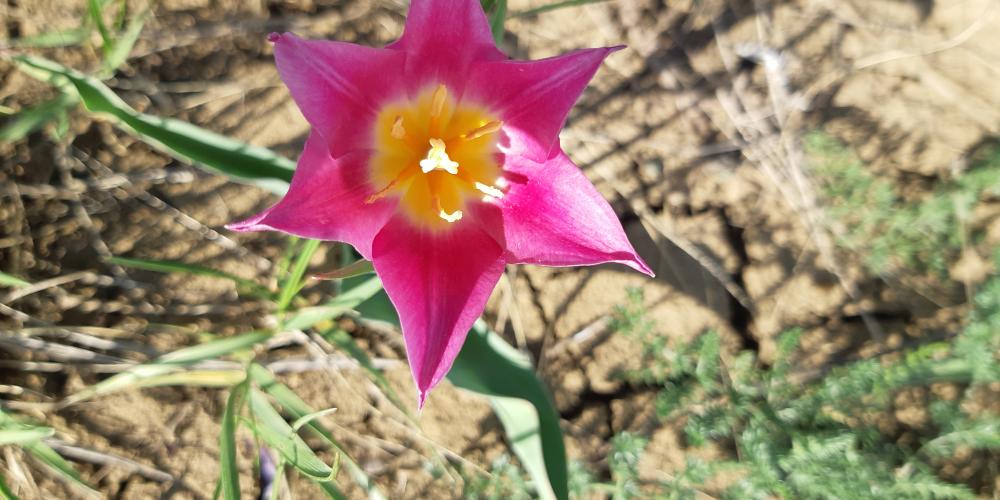 During most of the year, you'll see why this region is called Saryarka, which means 'yellow ridge of a hill' in English. After spring, the green steppe soon turns yellow in the hot summer sun, and endless yellow fescue grass seems to float over the rolling hills of the Great Eurasian Steppe. But it's not the only remarkable feature of the landscape here. The World Heritage Site includes two different properties - Naurzum State Nature Reserve and Korgalzhyn State Nature Reserve. Together they cover more than 450,000 hectares of northern Kazakhstan forests, meadows, semi-deserts, marshes, and lakes.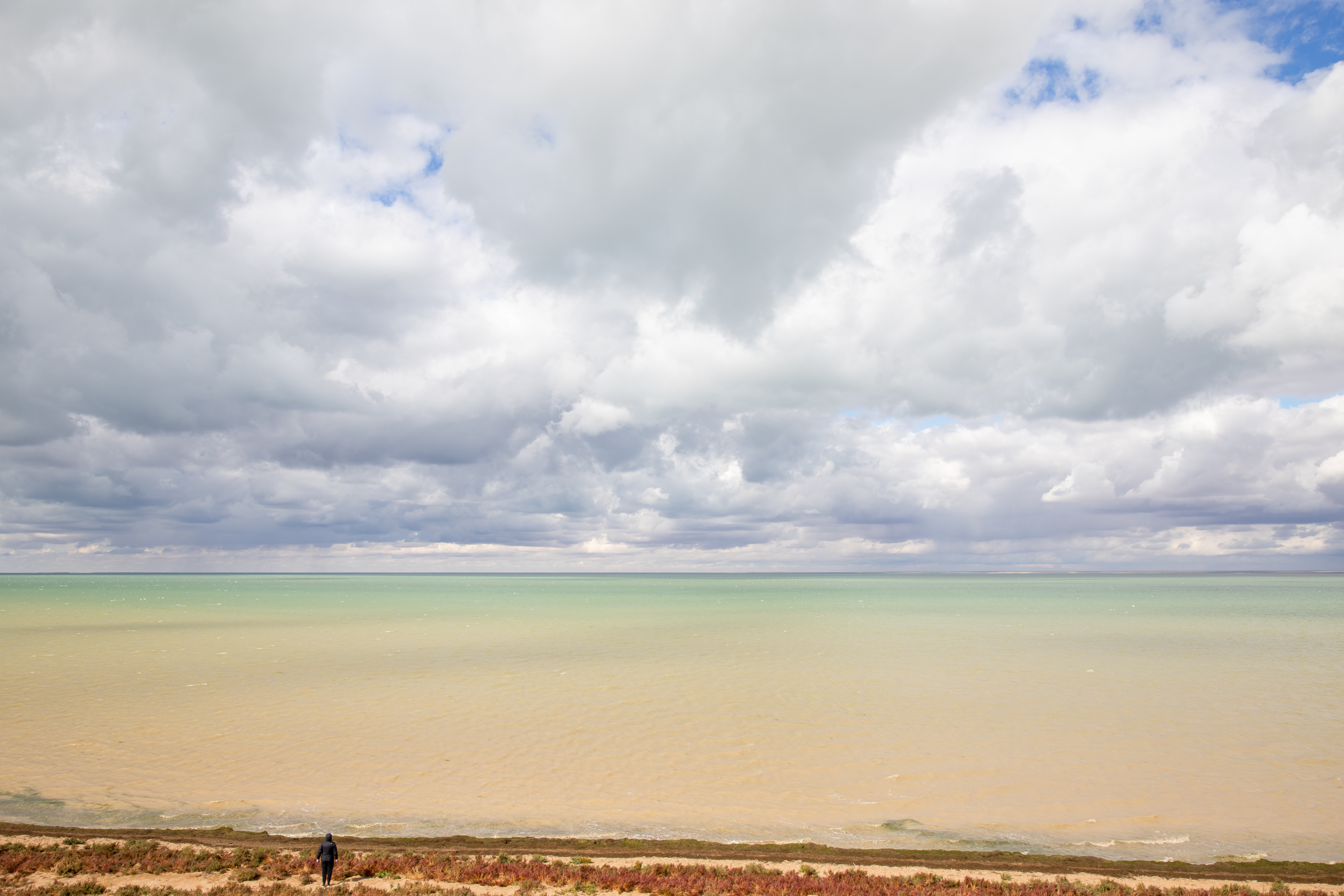 The dozens of lakes in Saryarka, and the associated wetlands around them, provide the perfect resting spot for birds as they migrate during the changing seasons. Most travel from Africa, Europe, and South Asia - but there are even birds from as far away as Australia - crossing paths as they make their way to and from Siberia. Each year they rely on the waterways for nesting, molting, and feeding habitat during the migration seasons.
The lakes of Korgalzhyn provide feeding grounds for up to 16 million birds, including flocks of up to 2.5 million geese. After rains, these lakes support 350,000 nesting waterfowl, while the Naurzum lakes support up to 500,000 nesting waterfowl. Researchers have recorded three hundred fifty-one bird species (112 breeding and 239 migratory) within the nature reserves. Lake Tengiz is the world's most northerly breeding site for Greater Flamingos, up to 10,000 pairs.
Globally threatened species in Saryarka include the Siberian white crane (although very rarely seen), slender-billed curlew, and white-headed duck (which nests in the area). There is also resident lesser white-fronted goose, red-breasted goose, Greater spotted eagle, Dalmatian pelican, Pallas's fish eagle, and Eastern imperial eagle. Migrating birds, including widgeon, mallard, pochard, red-crested pochard, ruff, and coot, pass through huge numbers. Korgalzhyn is the largest inland staging site of the red-necked phalarope globally, and several hundred thousand may be present.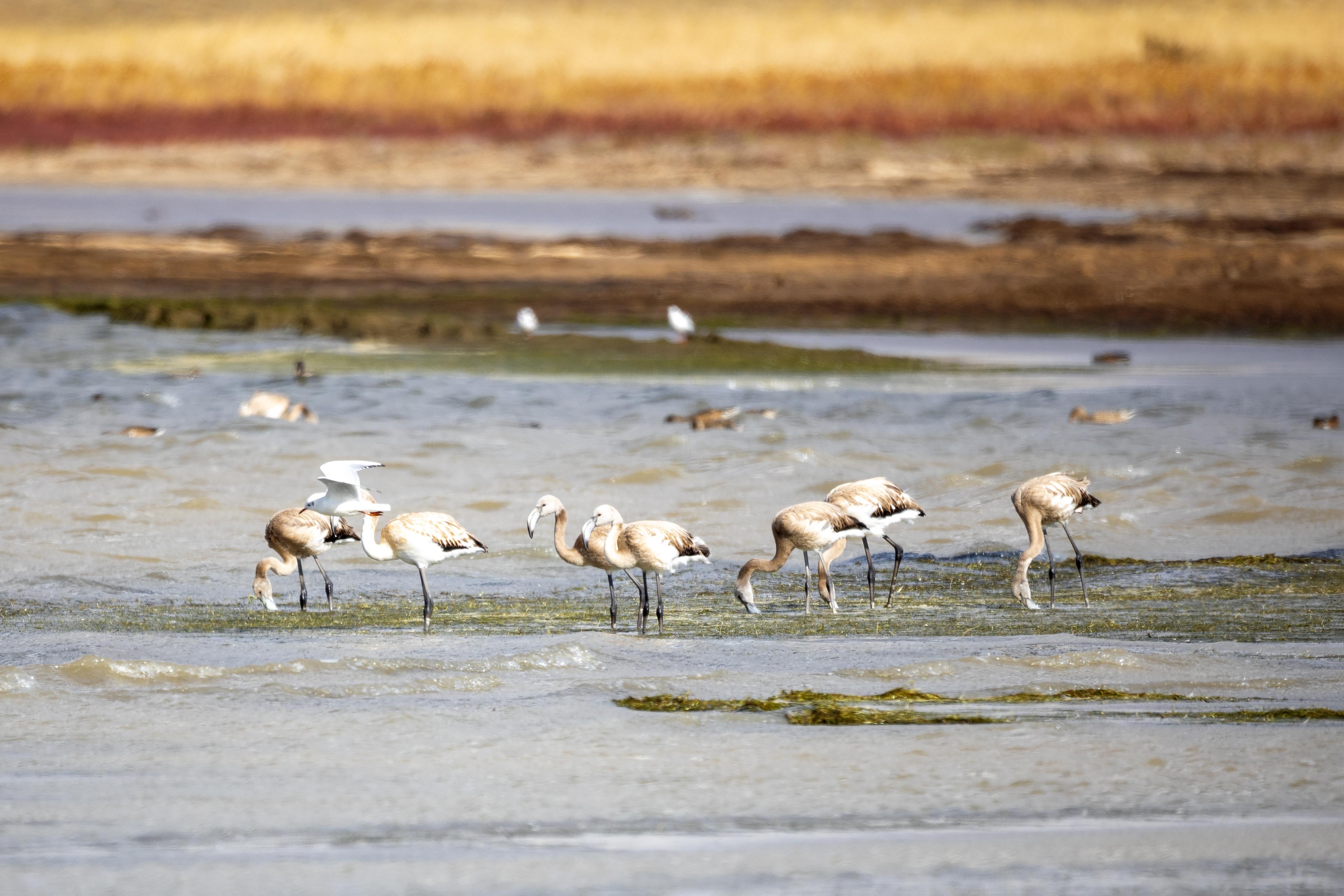 The Saryarka Steppe and Lakes of Northern Kazakhstan are an excellent example of a part of the world primarily preserved for nature, where the interactions of the species are uninterrupted by human activity. A land of nomads - by air, water, and land - tucked away on the Eurasian continent, this unique landscape captivates tourists and locals for unrelenting beauty and timeless mysticism. This World Heritage Site is teeming with life. It's heralded for its protection and conservation and remains the country's most accomplished refuge for rare and endangered animals.
The Reserves of Saryarka
The largest of the two reserves is the Korgalzhyn State Nature Reserve. Lake Tengiz is the central landmark and, in 2010, was entered into the Living Lakes Network by Global Nature Fund. This management decision promotes dedicated conservation, resources, and rehabilitation efforts through sustainable use and development. Management by Kazakh decision-makers ensures opportunities to continue fostering vital interdependence between ecosystems. The most notable residents are the Greater Flamingos, drawn to the saltwater crustaceans and nesting grounds in flocks of 60,000.
The protection of species classified by the Red Data Book of Kazakhstan lists 300 types of protected plants. The most prominent and culturally significant are Schrenk tulips, which bloom in whites, yellows, reds, and dark blues, providing beautiful pastels against the expanse of the Great Eurasian Steppe. This bird watcher's paradise includes bustards, sociable sandpiper lapwing, eagles, Pallid harriers, steppe pustelku, Demoiselle cranes, and endangered white-headed ducks. Protecting inflows from the Nura river reinforces the sustainable development by government and international partners to preserve this wetland ecosystem for generations to come.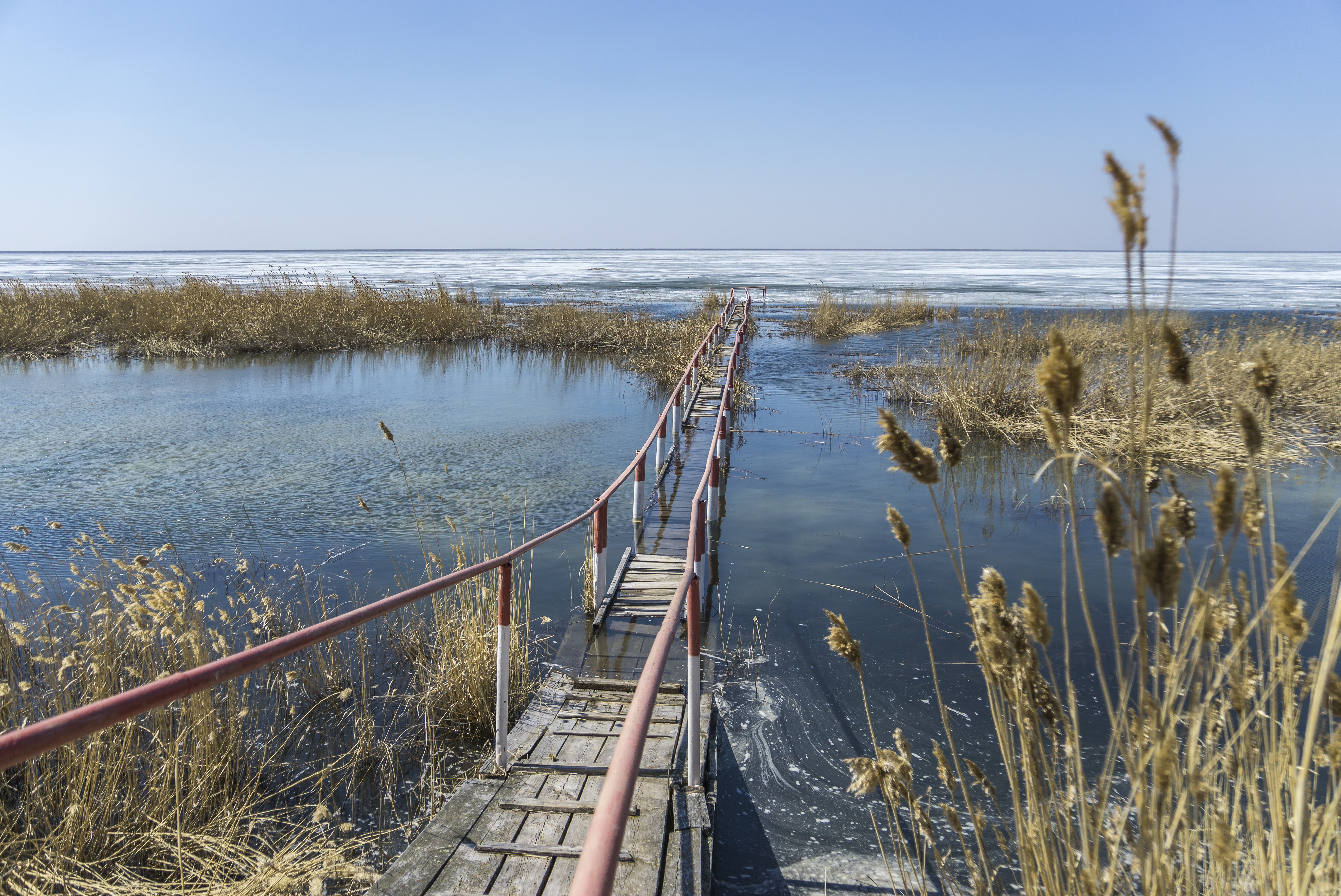 West of Korgalzhyn State Nature Reserve lies the Naurzum State Nature Reserve. It consists of three protected areas: isolated forested woodland and lake systems fed by spring floodwaters. This steppe reserve links ecologically similar environments of feather grass steppe, salt steppe, dunes, meadows, aspen groves, and birch woodlands. The land is credited with being the cradle of the Eurasian civilizations and remains invaluable for its biodiversity.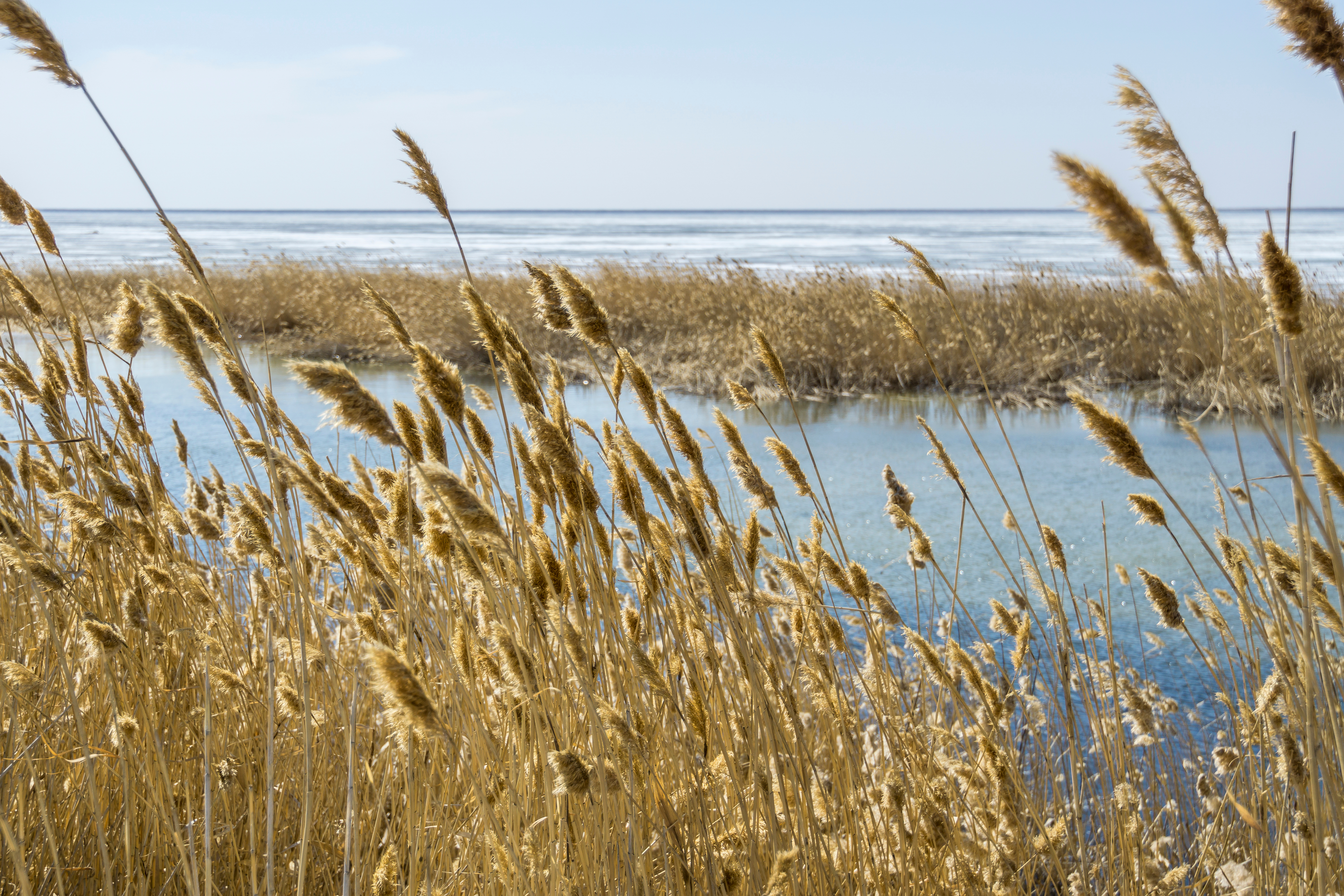 Seasonal climates enforce dynamic changes to the region's hydrology, chemistry, and biology. Complex wetting and drying cycles create an undulating landscape, forming unique, distinguished, and intrinsic value among all three sectors. The addition of forested landscapes contributes to the survival of 47 mammal species, including elk, steppe polecat, corsac fox, raccoon dog, Eurasian lynx, and the endangered Saiga antelope. These lands will remain of the utmost importance as we continue to protect, monitor, and study the wildlands of the Northern Steppe.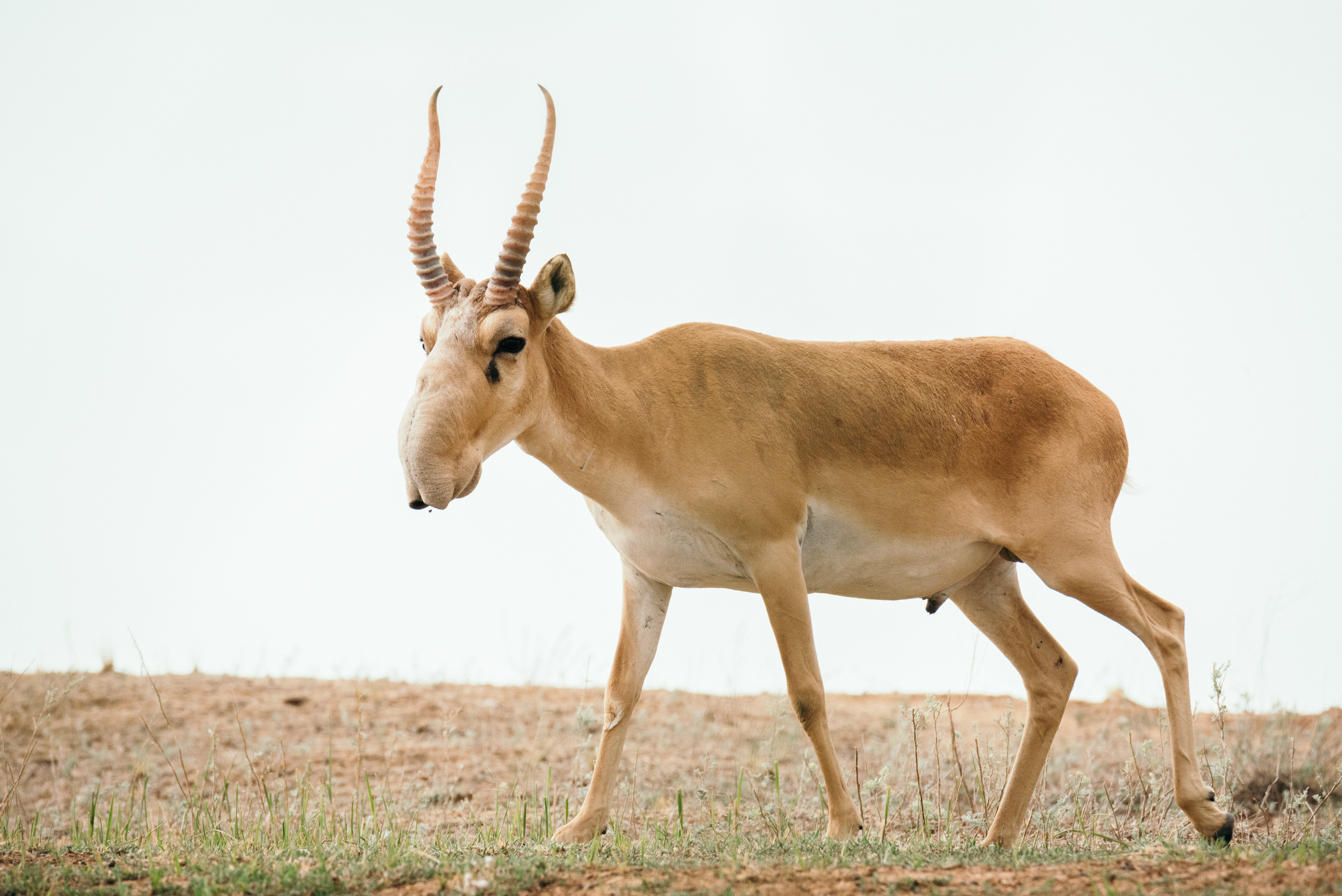 Across the mosaic of the steppe in Saryarka, rugged semi-deserts and boreal forests make up the landscapes of the Korgalzhyn and Naurzum State biospheres. And at their heart are the expansive lakes, tributaries, and ponds that give life to hundreds of species. Driving, hiking, or trekking through the park's trails, you may spot the Saiga antelope, who make their home here. At the same time, the wetlands provide endless opportunities for birdwatching. Sometimes it's possible to see rare species like the Siberian white crane, Dalmatian pelican, and Pallas's fish eagle. There will be tens of thousands of birds flocking around the glistening lakes at any time of the year.
How to get there
Saryarka sits 130 km to the southwest of the capital city Nur-Surtan (Astana). The trip is roughly 2-2.5 hours via a taxi or bus. In the Capital of Nur-Surtan, shared taxis and shuttle buses are available four times a day for local and foreign tourists. Buses to Korgalzhyn usually depart from Nur-Sultan Saparzhay Bus Station and arrive at Nur-Sultan bus station at 11:50, 13:00, 17:00, and 18:40. Buses arrive at Korgalzhyn bus station at 07:00, 08:00, and 17:00. Be sure to purchase tickets before your trip. It is possible to take a taxi from Nur-Sultan train station or order a car to the reserve.
---
When to visit
The best time to visit is between May and October when you can witness endemic bird populations' migratory movement. Every April, Greater Flamingos flock to the heart of Kazakhstan, settling in the Korgalzhyn State Nature Reserve near the capital Nur-Sultan, where they stay until late fall.
Fishing is allowed in the Korgalzhyn State Nature Reserve between December and February, supported by residential houses in Karazhan village.
---
How to Visit
A good starting point will be the small town of Korgalzhyn, just outside the reserve, where you'll find a nature museum, administration offices, and convenient homestay houses.
Register and buy a permit from the administration offices. It is essential to inform the administration, before arriving, of your plan to enter. Local environmental organizations can assist with information regarding guesthouses. Additionally, there are wooden houses and tourist camps in Karazhan village for two or four people.
Be sure to visit the Ecological Culture Centre, designed as an environmental and educational center. Here you can learn about the diversity of flora and fauna in the protected reserve.
Sights and Attractions recommended by the locals
Visit
Saryarka – Steppe and Lakes of Northern Kazakhstan