Shah-i Zinda
This stunning necropolis, one of the most renowned sites in Samarkand, showcases rich tilework and history back to the 14th century.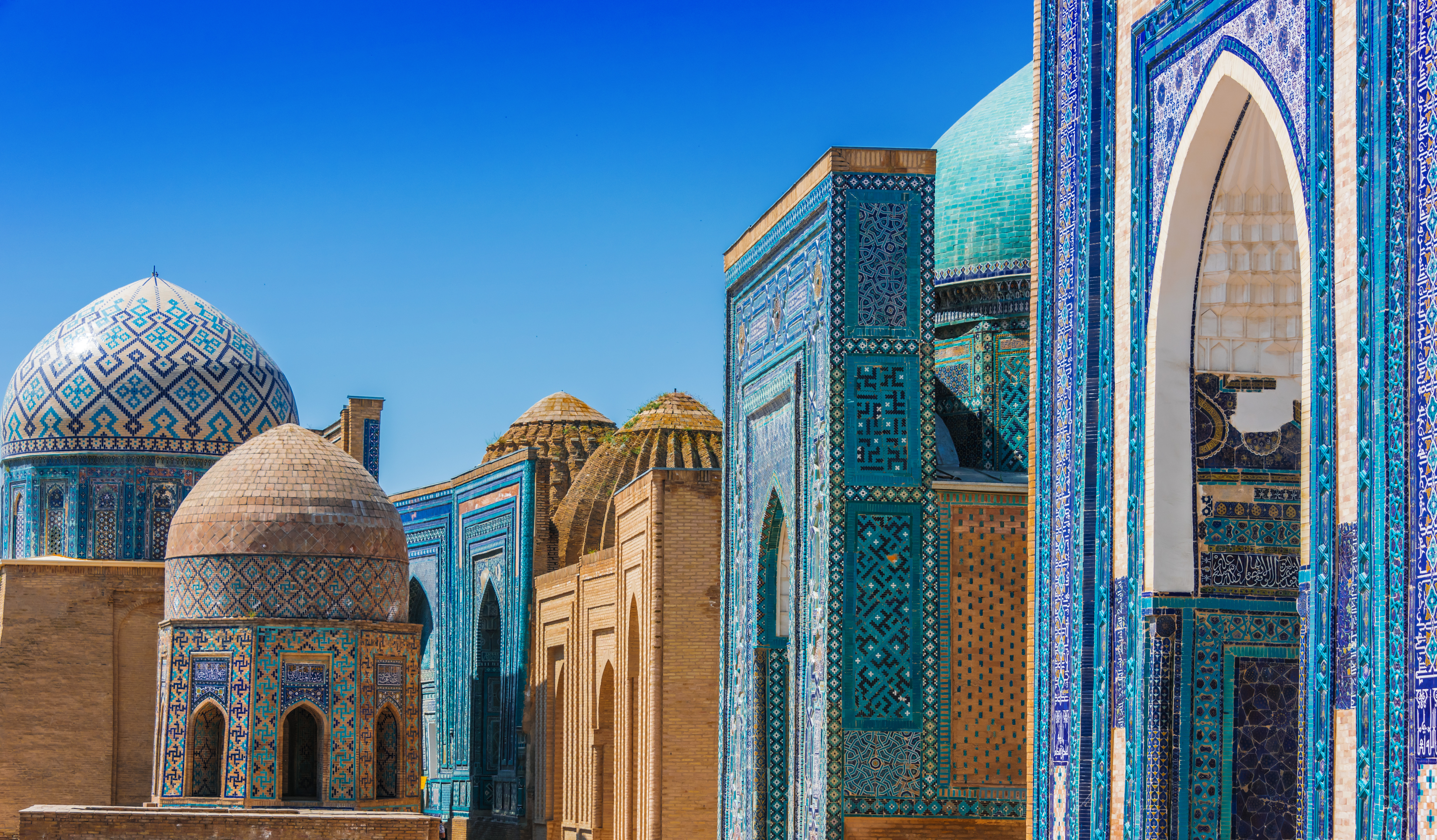 This avenue of mausoleums is one of Samarkand's most beloved sites, and consists of grand tombs resembling palaces decorated with brilliant bursts of colour and geometric patterns exuding the essence of Central Asian artwork and design. The name means 'Tomb of the Living King' and holds the grave of 7th century Qusam, the cousin of the prophet Mohammed. Many of these tombs were controversially restored in 2005, leaving much of the mosaics, majolica and terracotta to be restorations and not in their original state.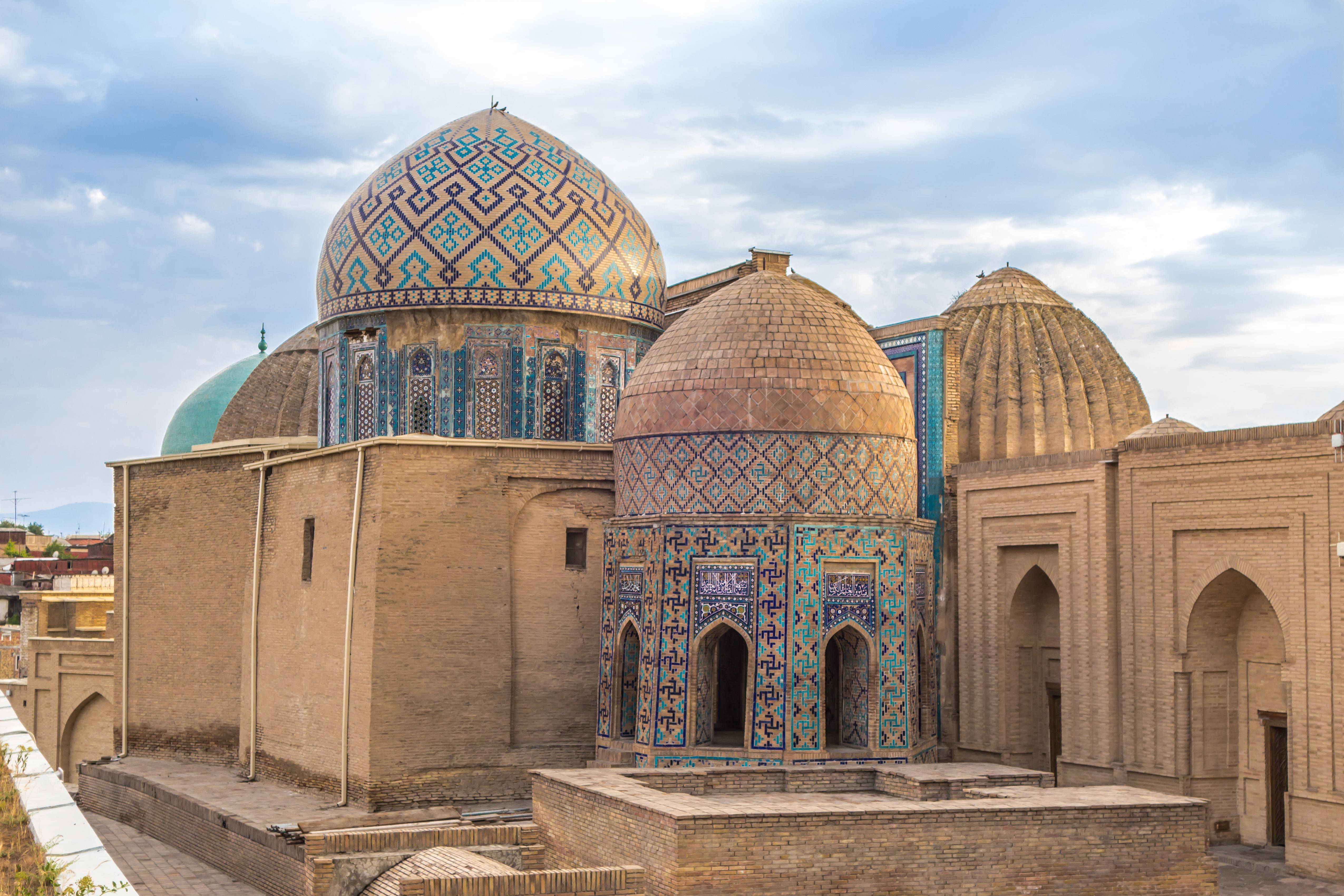 Among the many monuments is the Shadi Mulk Aga Tomb and is one of the highest regarded in the ensemble. The structure was built in 1371 and is extremely well made, with most of the original decorative pieces remaining intact. Also in the ensemble is the Shirin Bika Aga Tomb completed around 1386. Possibly one of the first monuments in the ensemble to be covered entirely in cut mosaic tiles, this monument was restored to brilliance by 20th century Soviets and more recently employed experts. Another renowned monument in the ensemble is the Ali Nasafi Tomb built between the 1360s-1380s. It is one of many tombs that was part of the core of Afrasiab, the ancient city that preceded Samarkand. The interior is decorated with Arabic calligraphy consisting of samples from the Quran. The numerous buildings with rich designs and history are sure to leave a lasting impression.
Shah-i Zinda is located about a 10 minute taxi ride from Registan, or about 30 minutes by foot.
There is a strict dress code as this is a sacred site. Please ensure shoulders and knees are covered.
Visit
Shah-i Zinda
Pricing
15,000 som or roughly $1.50USD