Shop at Siab Bazaar
Siab Bazaar is Samarkand's most popular, and provides a truly authentic experience as you browse through goods you have never seen before.
Samarkand is often noted as a cultural crossroads along the Silk Road, and a main trading hub. With the rise and fall of various rulers over the centuries the merchant economy has similarly strengthened or adapted. The cultural influences of new empires and Silk Road travellers has brought a wide variety to traditional Uzbek handicraft production methods, as well as the local cuisine. The best way to experience this first hand is by shopping at the local bazaars and interacting with the merchants.
This bustling market filled with excitement and colour is the largest in Samarkand. It is located just a few minutes walk from the Bibi-Khanim Mosque. After walking through the three-arch entryway you will see numerous trading rows all covered by tents. Sold here are many kinds of spices, fresh breads, produce, meats and all kinds of traditional treats. Don't forget to ask for samples! The Uzbek people are known for their kind-heartedness and will insist on a taste-test.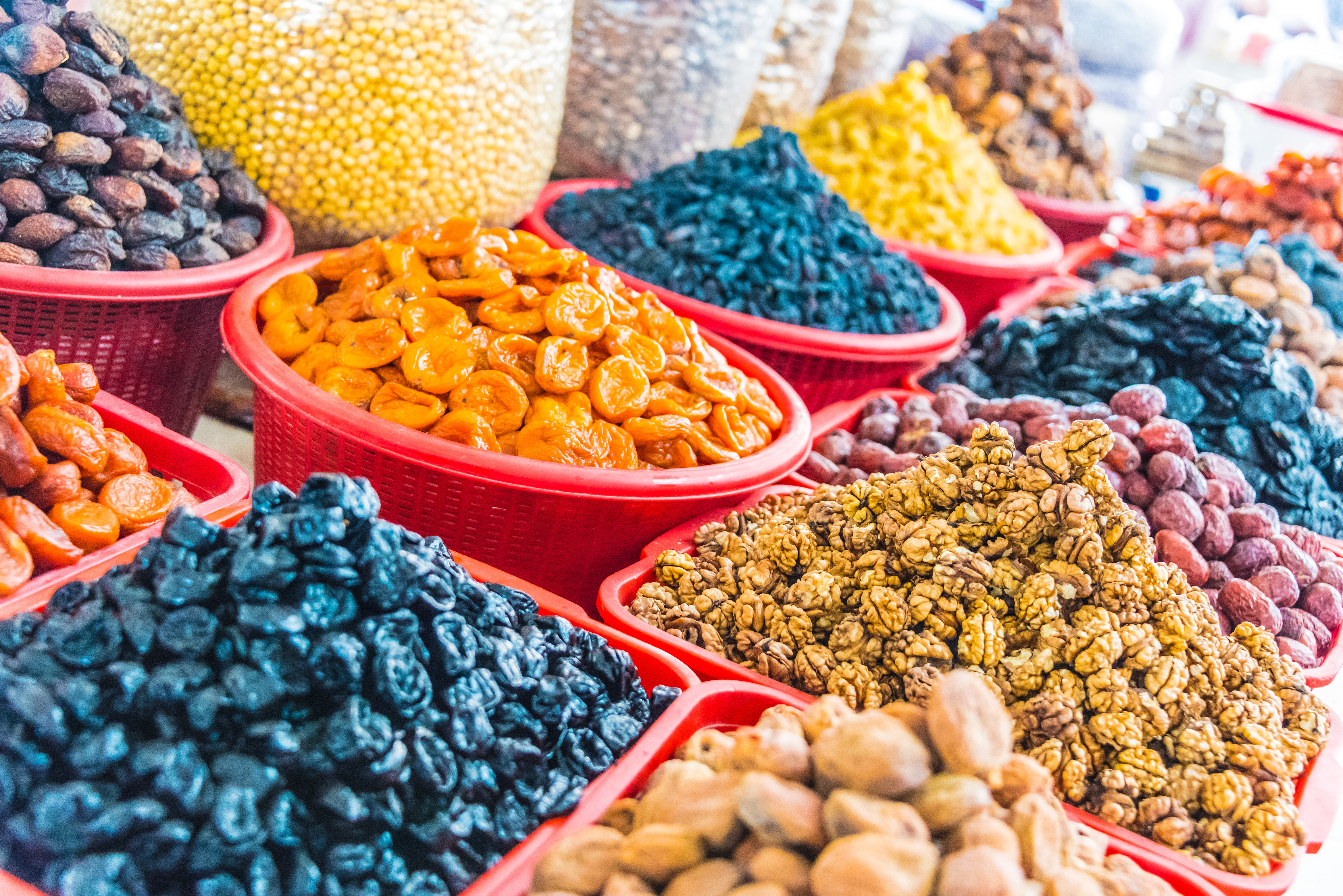 Also sold in the Siab Bazaar are all sorts of local handicrafts. Many of these merchants' families have been making specific types of goods for hundreds of years and have become masters of the trade. The social aspect that is natural to life at the bazaar will not only lend a glimpse to the life of a local, but will also provide you with all the current local news and events.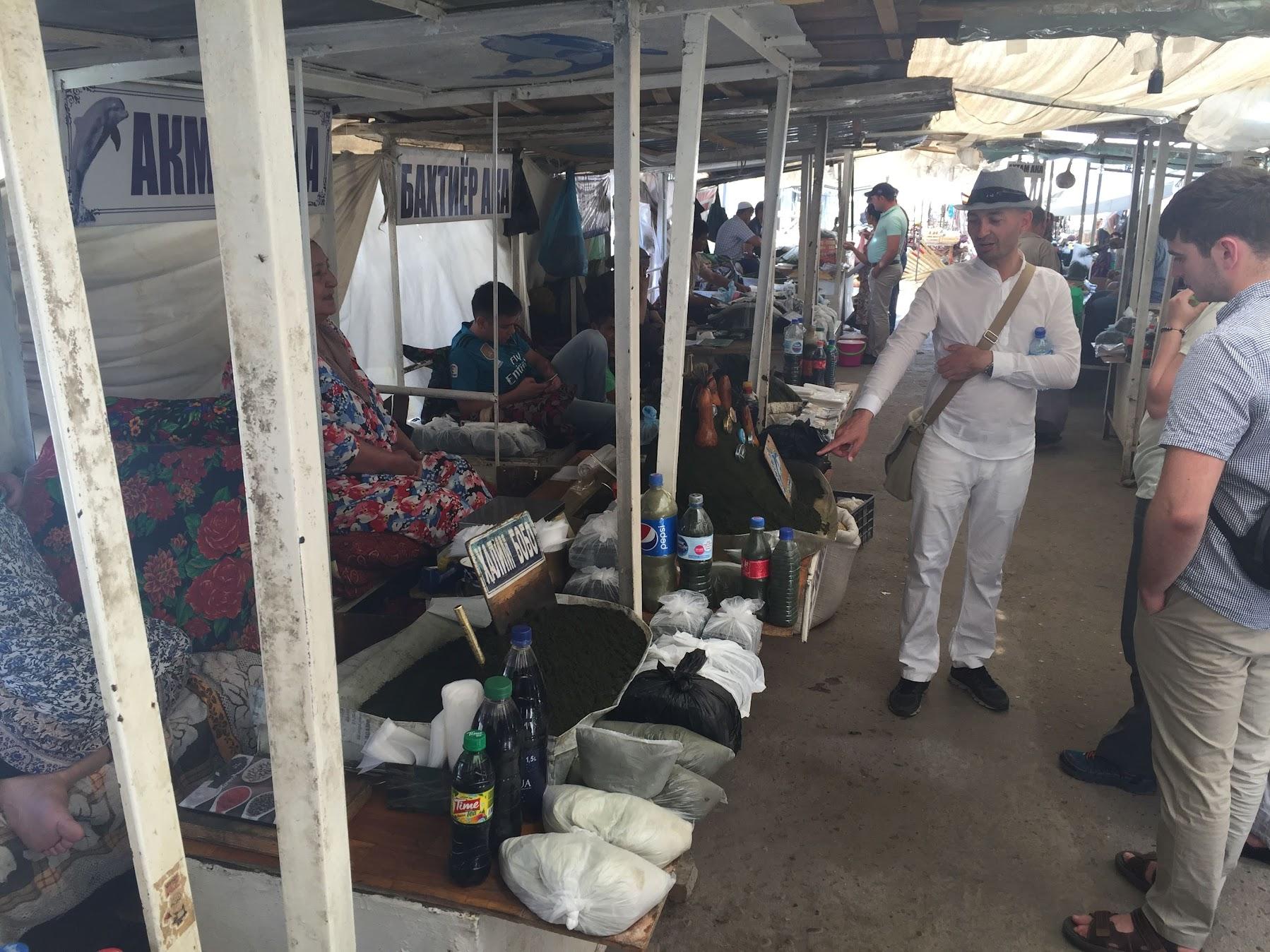 Visit
Shop at Siab Bazaar
Hours
Trading hours are typically from sunrise to late evening hours.