Spezieria Santa Fina
Come visit a place that combines history and medicine. Travellers will discover how important the tradition of caring for others truly is here in San Gimignano.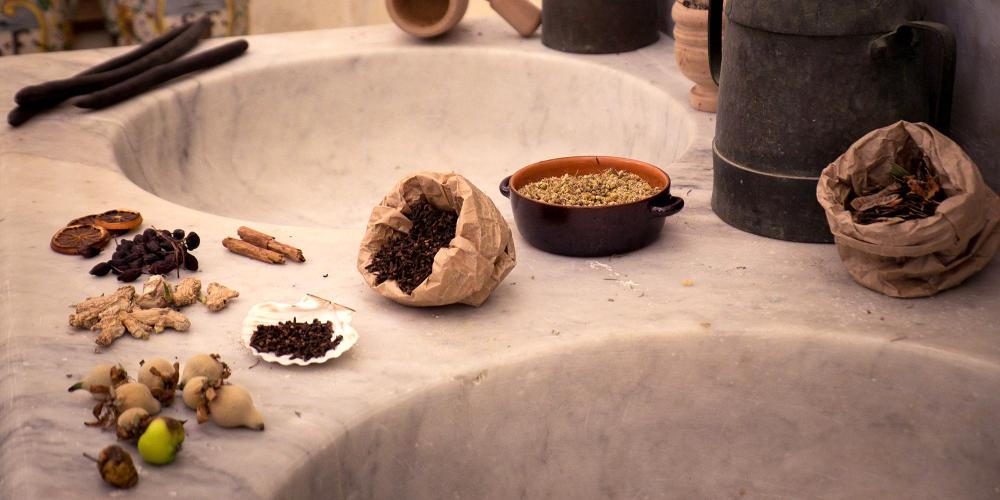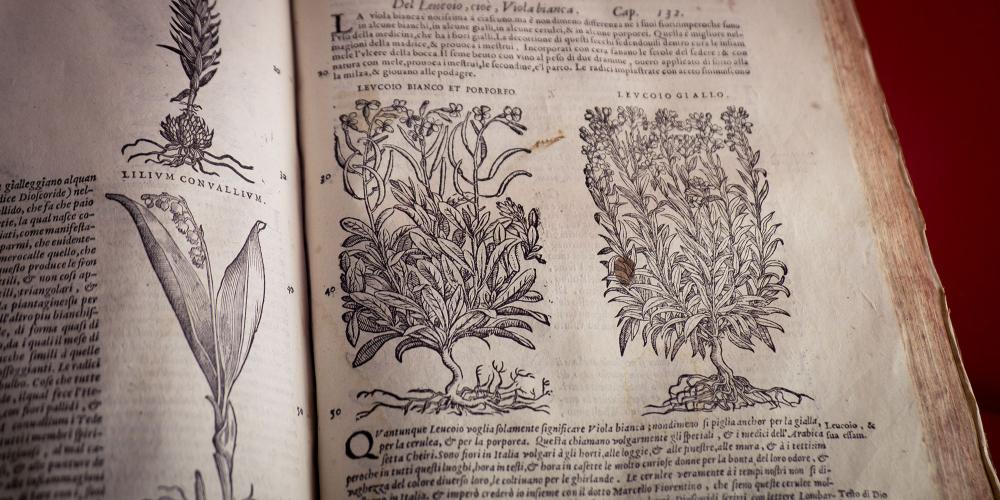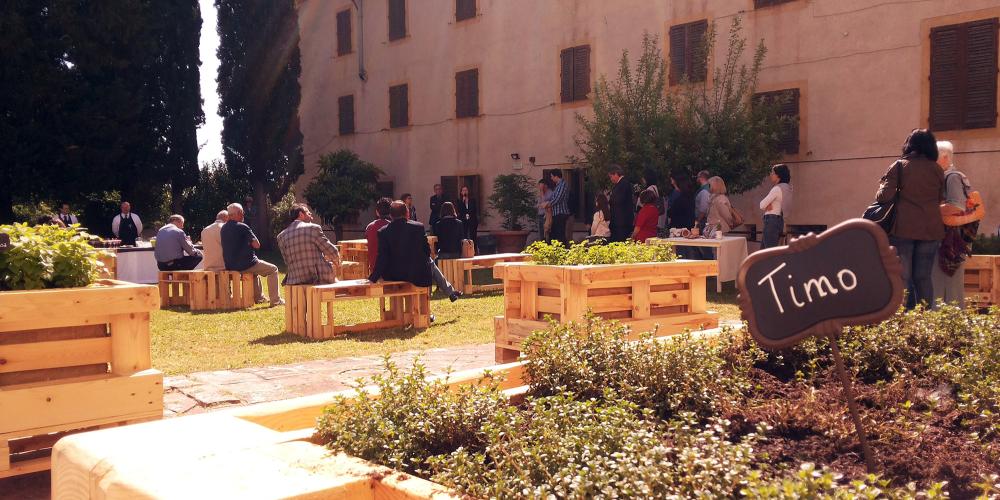 The "Spezieria dello Spedale di Santa Fina" was founded in the mid-13th century through the offering that worshippers left on the grave of Santa Fina, who died a girl on March 12, 1253. Over the years, the Spedale grew through donations, bequests, and acquisitions of land. Moreover, since San Gimignano is traversed by one of the routes of the Via Francigena, trade and pilgrims have kept it pertinent because of its ability to provide the simplest form of assistance: a meal and a bed.
In the 15th century, the Spezieria di Santa Fina purchased and produced medicines for use in the hospital, as well as for sale. The pharmaceutical products were kept in ceramic and gall containers of the highest quality. Exploring these rooms is like taking a step back in time. The sight of the marvellous pottery is accompanied by the aromas and the scents of herbs and spices, once used as ingredients in the preparation of medicines.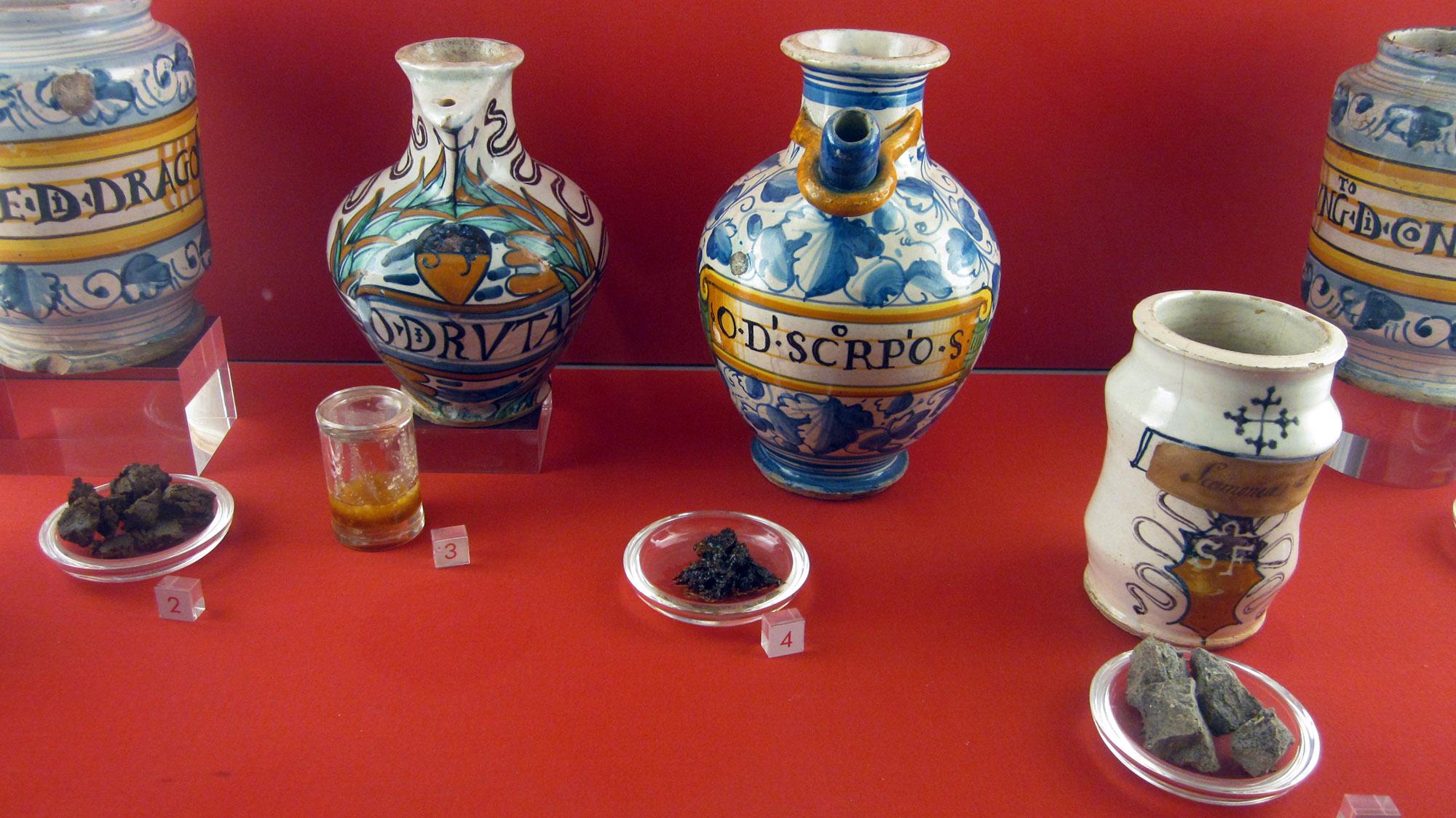 The Spezieria is a magic place where you can discover the mysterious ingredients: dragon blood, mandrake and scorpion oil, and precious stones such as rubies, pearls, and garnets displayed with tiny glass bottles filled with tonics and elixirs. You will also find precious spices like saffron, which was cultivated here since the beginning of the 13th century.
The current installation reproduces the layout and original aromatics of the Spezieria, dividing the space into a cucina (kitchen), where the medicinal substances were prepared, and a bottega (shop) where the products were sold. The visit also includes a reconstruction of a garden of aromatic plants within the museum garden. During workshops, the garden's plants are used to prepare—following the Speziale's original recipes—medicines, balms, and candies the same way they were produced in Spezieria.
Visit
Spezieria Santa Fina
Hours
High season (April 1 - September 30):
10:00 - 19:30
Low season (October 1 - March 31):
11:00 - 17:30
January 1: 12:30 - 17:30
December 25 (closed)
entry allowed up to half an hour before the closing time of the museums
Pricing
A single ticket valid two days, to gain access to all museums
Full price: € 9,00
Reduced price: € 7,00
Reduced ticket: children between 6 to 17 years old, senior over 65, groups of 20 people (up to two companions with free admission), groups of students from public schools in educational visit (up to two companions with free admission).
Free entrance: children under 6, residents of San Gimignano, persons with disabilities who need support and their escorts, travel guides, ICOM card holders.