Spot a wild camel
Magnificent camels roam around the ruins of Ancient Merv. Try to spot them on the way between the ruins and see these animals in their natural habitat.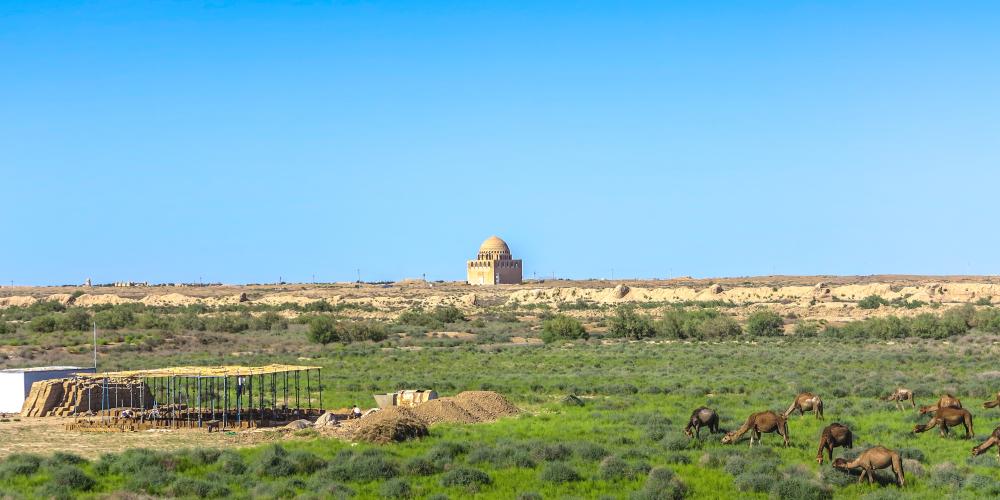 One of the most special things about visiting a country is to spot wildlife. Even though in the desert, biodiversity is not flourishing in front of our eyes, camels are magnificent creatures that can be seen all around Merv. Most tourists will not be interested in seeing camels as they've probably spotted them in other places. However, it is a completely new experience to see them in the wild.
Taking domesticated camel rides at the beach or in the desert is a very common activity to do in many countries. However, nothing beats up observing and bonding with wild animals. It has everything to become a one-of-a-kind experience if the animal approach is made respectfully.
You can spot wild camels anywhere around the cultural park. Interacting with them is not forbidden, however, visitors should be aware that they are not domesticated and can react in abrupt ways. Also, remember not to feed them or try to ride them as it can result in serious injuries.