Step inside Slovak mythology with Juraj Červenák
One of Banská Štiavnica's most well-known figures is author Juraj Červenák. As a successful novelist and publicist, he has produced over 30 books, which merge fantasy with local history. His stories combine elements of sword and sorcery, with historical fantasy and Slovak mythology.
"It can be said half jokingly, half seriously that when you live in Banská Štiavnica you do not have to go anywhere for holiday. There are tajchs and spas here, you can go hiking or skiing in winter. And there are countless cultural and historical monuments. For me as an author of historical novels, Banská Štiavnica is an inexhaustible source of inspiration. Its history is colourful and mysterious at the same time.
In my books 'A Dead on Hell Hill', 'A Wolf and a Digger' or 'The Gold Town Legends' I have tried to explain to readers not only Štiavnica´s historical importance but primarily its "mythology"—fairytales and stories. My main aim has always been to tell an interesting, thrilling story and to introduce Štiavnica to a reader, to inspire him or her to visit the region where fairies dance in misty forests, armoured knights sleep on Sitno Hill, Barbora Rössel's ghost wanders between the New and Old Castles at night. Where deep in abandoned mining works you can hear distant clinking of permoniks' hammers if you hold your breath for a while.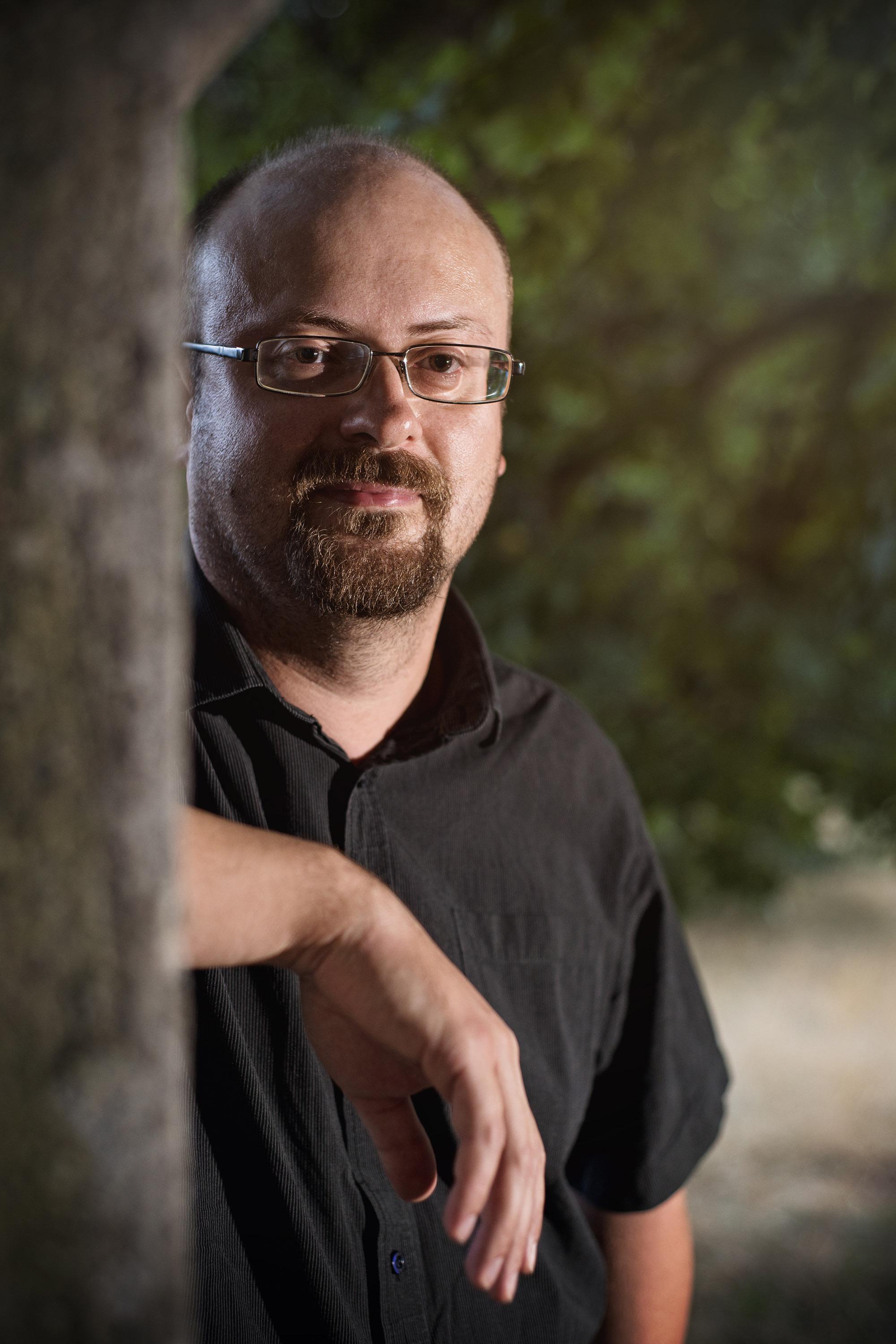 I love Štiavnica, although life has been hard here after mines closed in the 1990s. However, Štiavnica's residents can still rely on living traditions and unique cultural and natural wealth and share it with visitors coming from far away. There are not many places in Slovakia like Banská Štiavnica, with such an atmosphere and strong "genius loci" that you can feel in a town built on a foundation stone, on which golden and silver lizards basked in the ancient times."
The author's novels have been translated into Czech, Polish, Russian and English. He has received several literature awards, for his novel 'A Devil in the Mirror' he received Vladimír Neff´s Award for the best 2016 Czech/Slovak historical novel.