Taste a freshly baked somsa
Food in Turkmenistan is rooted in ancient culture and has influences from diverse ethnic backgrounds, for that, tasting local food is a must when visiting the country.
Turkmenistan is a country with a diverse and rich cuisine. The country's dishes are highly influenced by neighbouring countries but always with a Turkmen touch. Rice, meat stews and kebabs are a part of the everyday life of the population. It is also common to find quick bites and baked goods to grab on your way to the next attraction.
One popular dish that you can spot everywhere around the cities is somsa. It is composed of a flour and butter pastry filled with minced beef or lamb. This dish might resemble a samosa but it is always baked instead of fried, changing the flavor completely.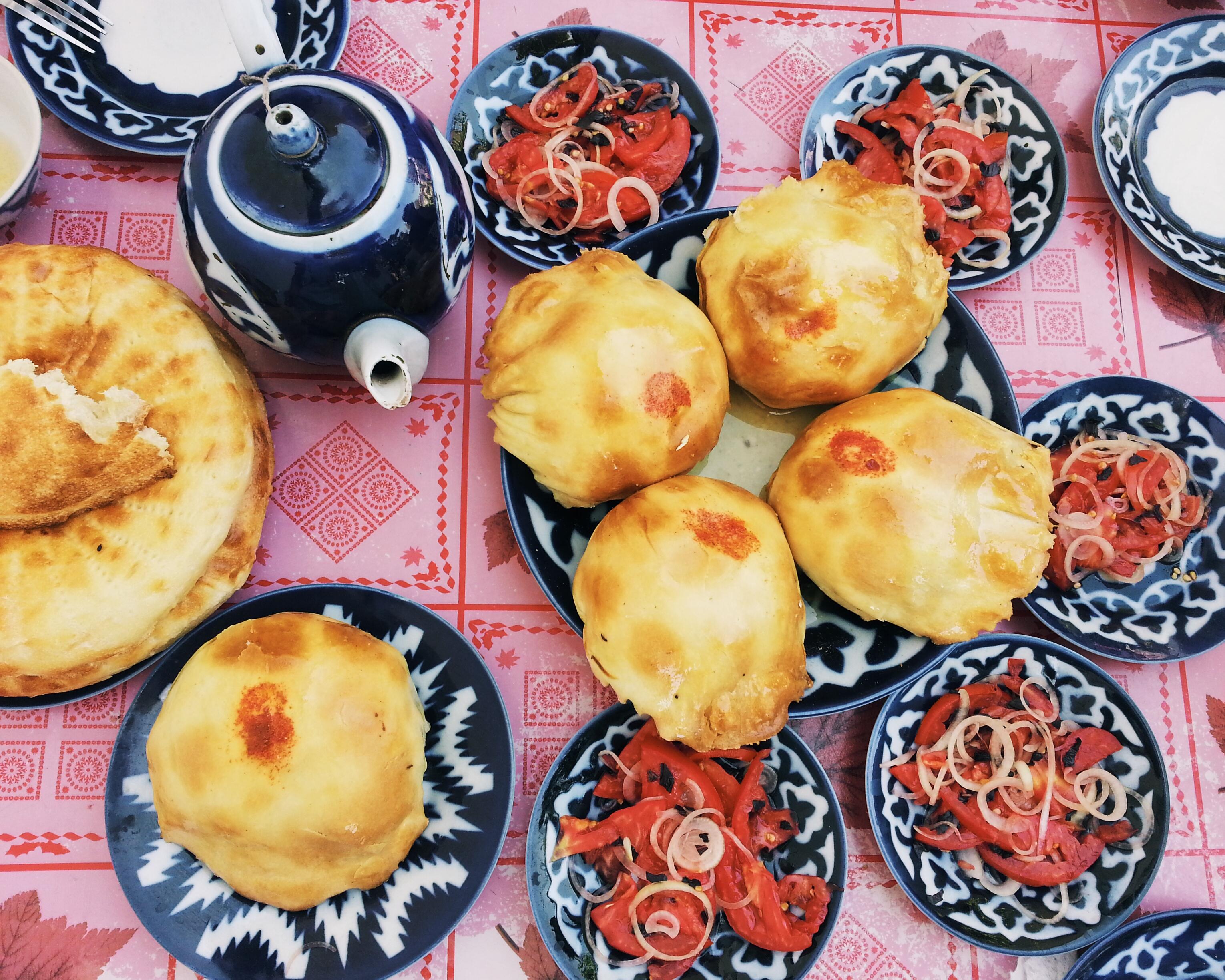 You can find somsas pretty much anywhere, but the most recommended place to eat it in Mary is when roaming around the local bazaar. Find them freshly baked being sold by street vendors or sit down and enjoy the tasty treat while observing the locals go about their businesses.