Temple of Apollo Epikourios in Bassae
The Temple of Apollo Epikourios—a World Heritage Site since 1986—is one of the most important temples of Antiquity and sits in the mountainous region of Andritsaina and Figalia (Bassae).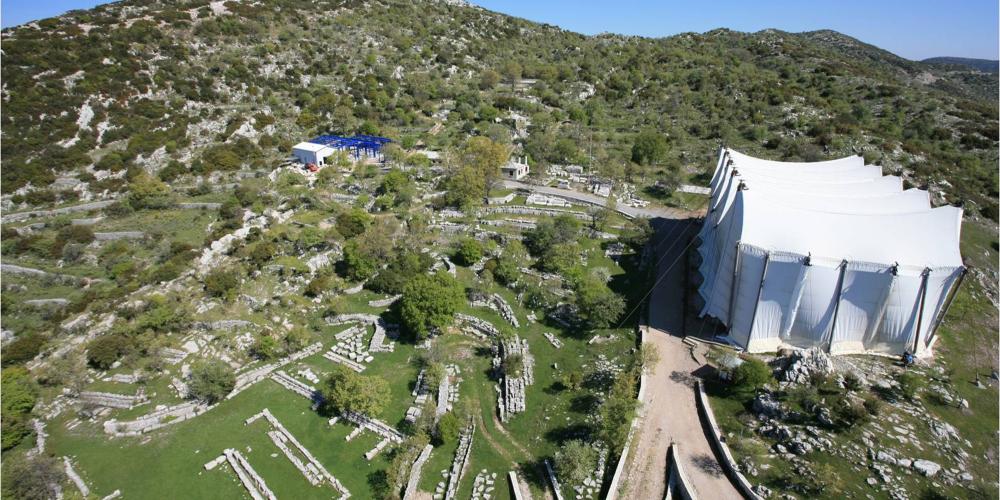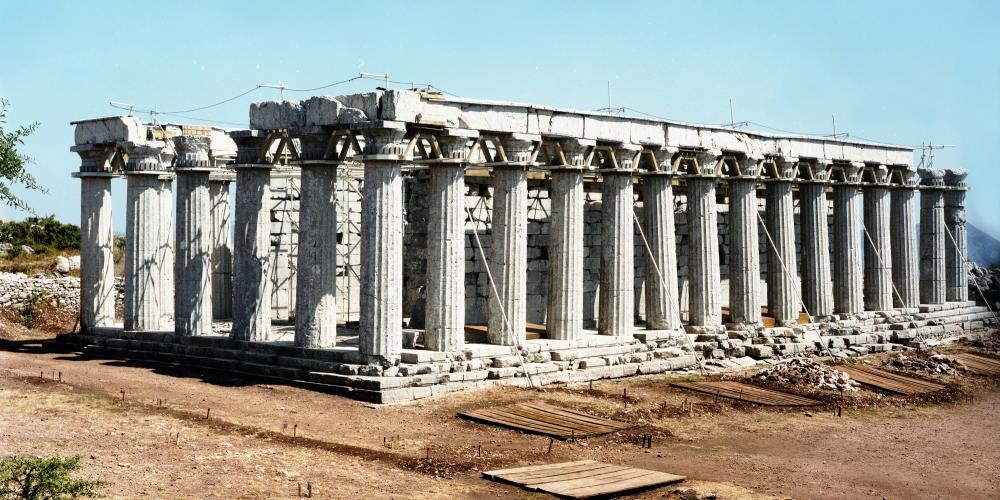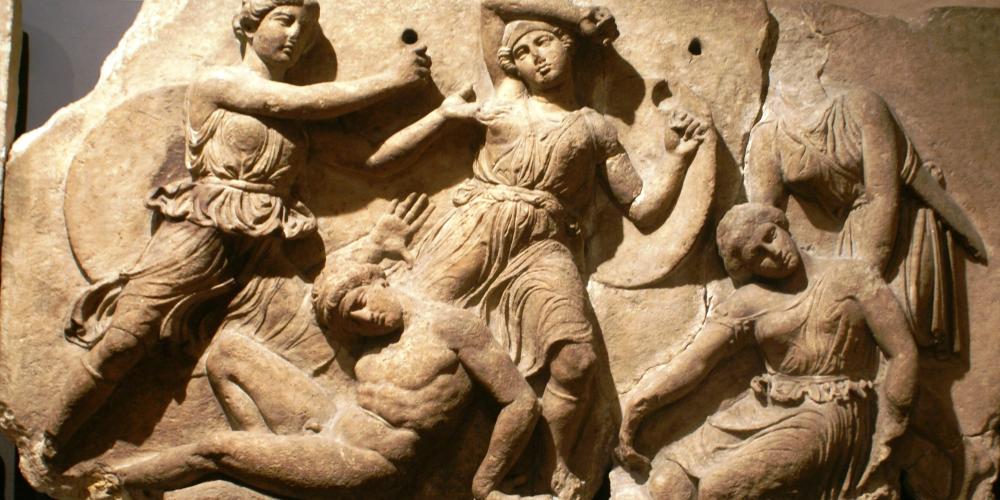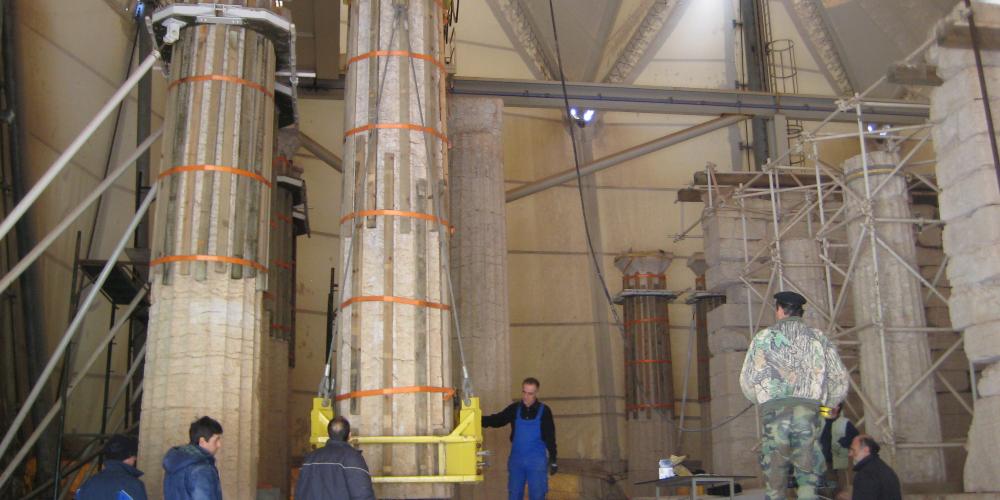 The Temple of Apollo Epikourios was erected between 420-400 B.C. by the citizens of Figaleia. The architect, Iktinos, designed the Parthenon in Athens. Iktinos combined different elements of the preceding archaic period with a contemporary classical style and introduced a variety of novel ideas both externally and internally. The result was so impressive that Pausanias, the ancient author and traveller of the 2nd century CE, considered it to be among the finest temples of the Peloponnese.
The Temple of Apollo Epikourios is the only temple of Antiquity to combine three architectural orders: the Doric, Ionic, and Corinthian styles. Of the 23 marble slabs of the temple's frieze, 12 depicted the battle between Greeks and Amazons and the remaining eleven presented the mythical battle between Lapiths and Centaurs. The frieze was unearthed by foreign antiquaries in 1812, and in 1815 it was sold to the British Museum, where it is exhibited today. The temple was abandoned in the late Roman era and its roof collapsed into the interior causing extensive damage. The outer colonnade (peristyle) remained standing throughout the centuries.
The first serious restoration effort for the building started in 1902-1908. From 1982-1997, an anti-seismic scaffold was placed (1985), a lightning protection was installed (1986), and a temporary shelter (tent) was erected (1987) to protect the temple against the region's extreme weather conditions.
Visit
Temple of Apollo Epikourios in Bassae
Hours
Low Season:
Daily 8:30 – 15:30
Last Admission: 20' before closing time
High Season:
Daily 08:00 – 20:00
From September 1 to September 15: 8:00-19:30
From September 15 to September 30: 8:00-19:00
From October 1 to October 15: 8:00-18:30
From October 1 to October 31: 8:00-18:00
Last Admission: 20' before closing time
Holidays:
1 January: closed
25 March: closed
Good Friday: 12.00-17.00
Holy Saturday: 08.00-15.00
1 May: closed
Easter Sunday: closed
25 December: closed
26 December: closed
Pricing
Ticket Prices:
Full: €6
Reduced: €3
November-March:
Full: €3
Free admission days:
6 March (in memory of Melina Mercouri)
18 April (International Monuments Day)
18 May (International Museums Day)
The last weekend of September (European Heritage Days)
28 October
Every first Sunday from November 1st to March 31st