The Archaeological Site of Tiryns
Tiryns, situated 20 km south-east of Mycenae on a low hill near the inlet of the Argolic Gulf, is another excellent example of the Mycenaean civilisation—imbued with many legends and mythological heroes.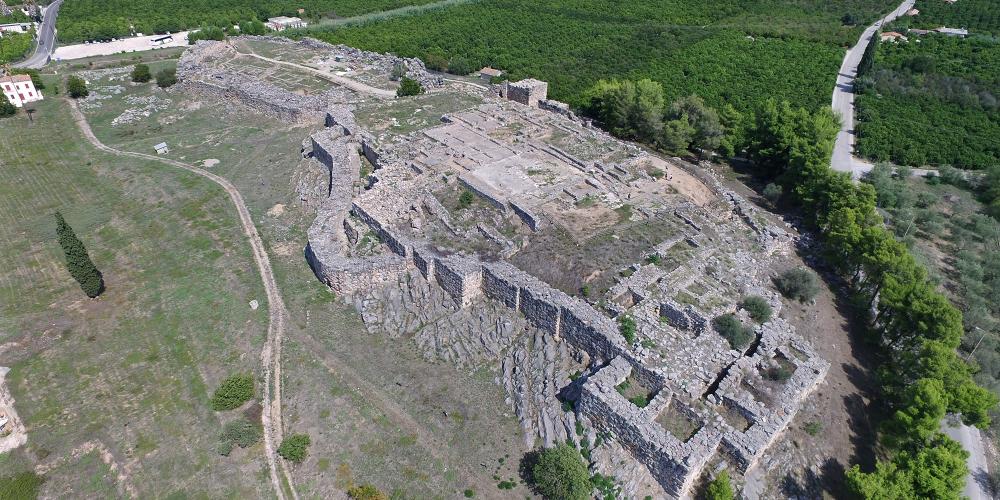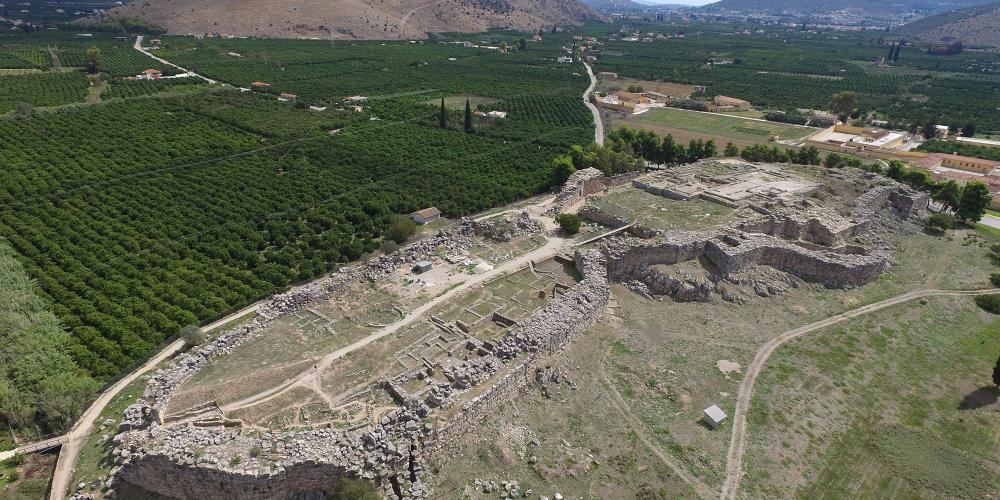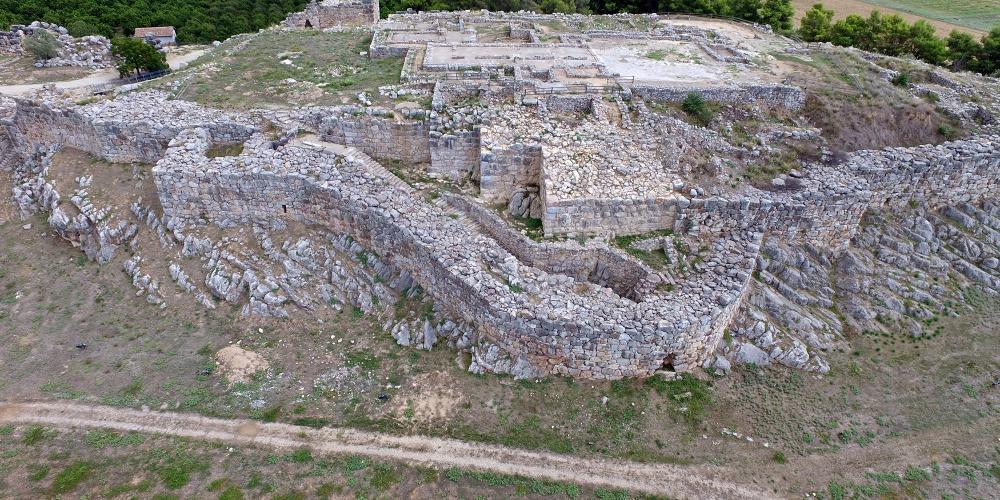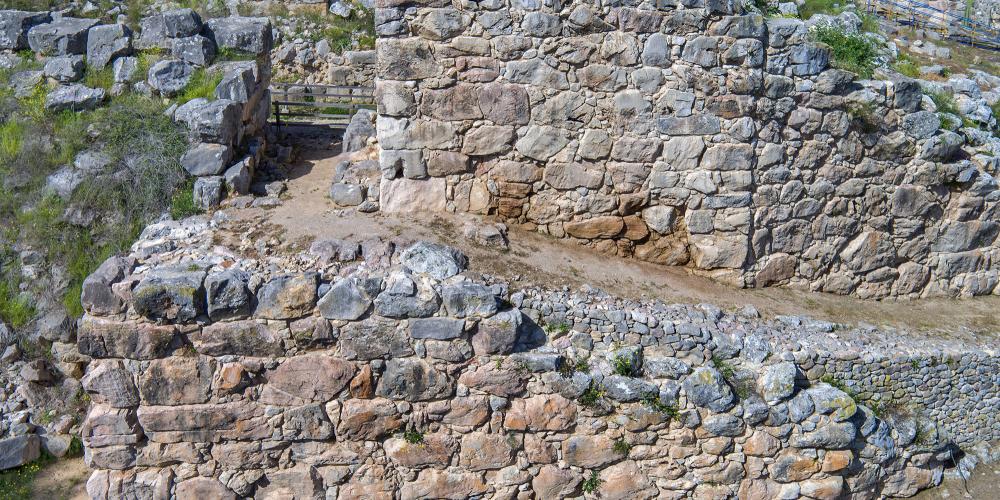 Tradition says that the citadel was founded by the prince of Argos, Proetus, who, pursued by his brother, Acrisius, fled to Lycia and returned bringing with him the Cyclops who constructed these enormous walls. The fortification of the hill, completed at the end of the 13th century BC, surrounds the citadel with a total perimeter of approximately 750 m. The impressive walls, built of stones even larger than those of Mycenae, are up to 8 metres thick and 13 m high. They can rightly be regarded as a creation that goes beyond the human scale, as reveals the word "cyclopean" – built by Cyclops, the mythical giants from Lycia.
Five kilometers east of the citadel, a unique technical achievement of antiquity has been located. In this area is an enormous embankment, originally lined with boulders at its ends – some boulders can still be seen today – built to divert the rainwater of the Manesis torrent that flowed towards Tiryns and caused floods in the Early Bronze Age. In parallel with the construction of the dam, a diversion channel was opened towards the southwest, which carried the waters south of Profitis Ilias hill into the bed of another torrent (Ramadani). The dam should be dated in the 13th century BC, that is the period of Tiryns' heyday, and is comparable to the Mycenaeans' large-scale drainage works in Lake Kopais, Boeotia.
Visit
The Archaeological Site of Tiryns
Pricing
Ticket
1.11.-31.3.: 2.00 € (reduced 2.00€)
1.4.-31.10.: 4.00 € (reduced 4.00€)
Entrance is free for EU citizens 25 and under and Non EU children 5 and under
Days of free entrance:
28th of October, 6th of March, 18th of April, 18th of May, 5th of June, last weekend of September, first Sunday of every month from 1st of November until 31st of March.
Accessibility for disabled until a certain point of the tour route within the site.
WC Disabled