The Basilica of Chrysopolitissa
The Basilica of Chrysopolitissa is part of the World Heritage site. It was built in the second half of the 4th century AD and was one of the largest churches on the island.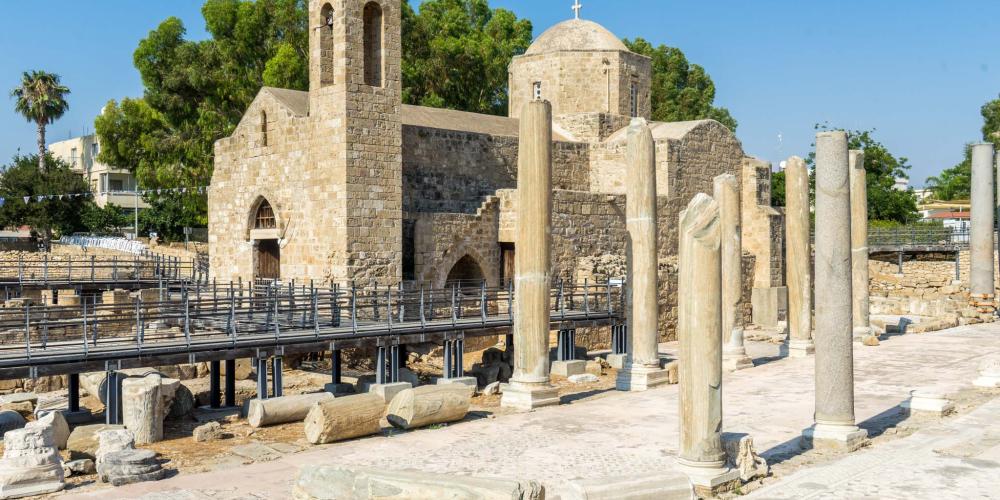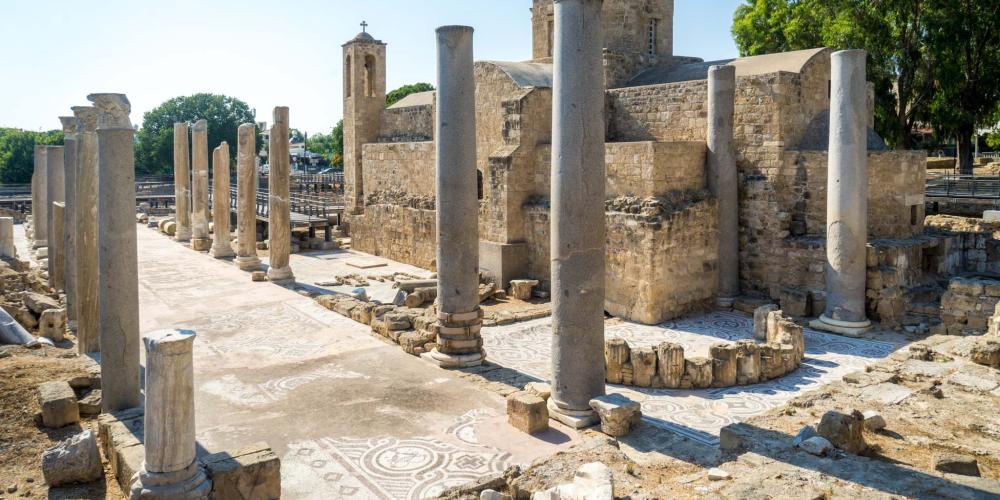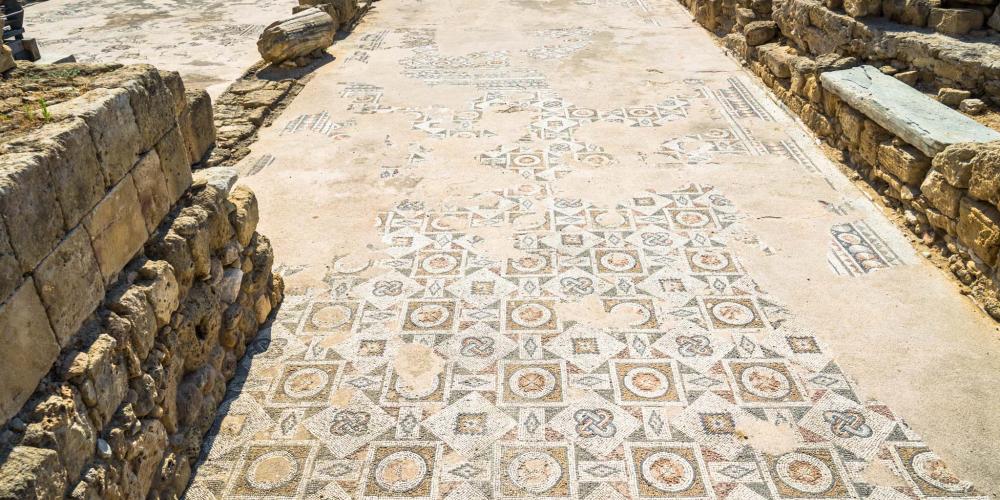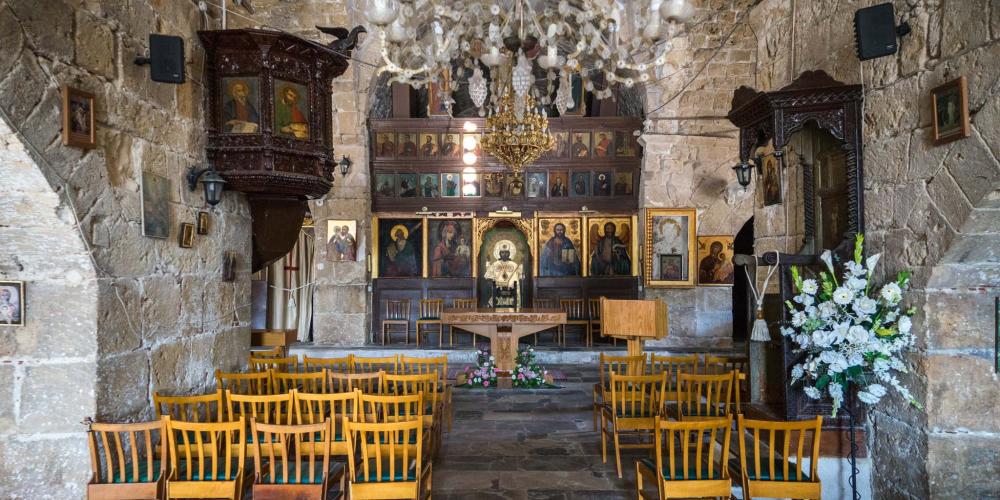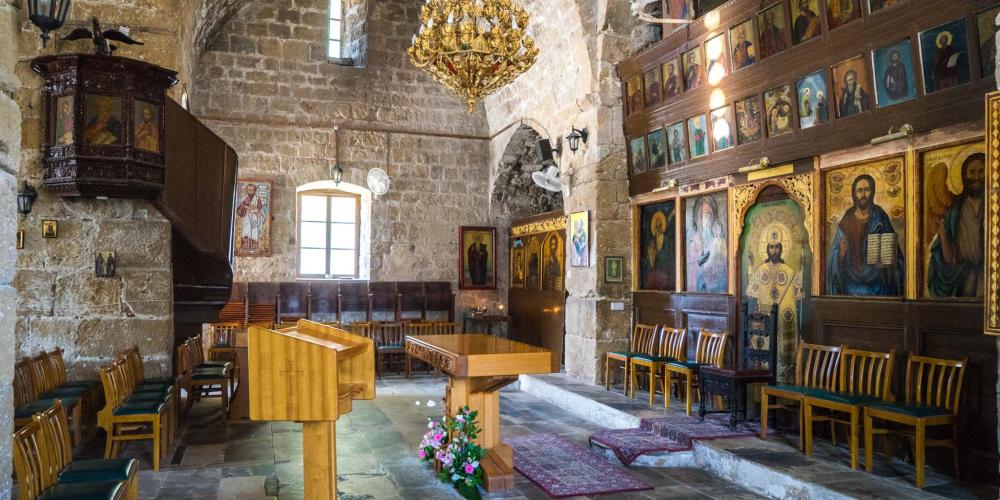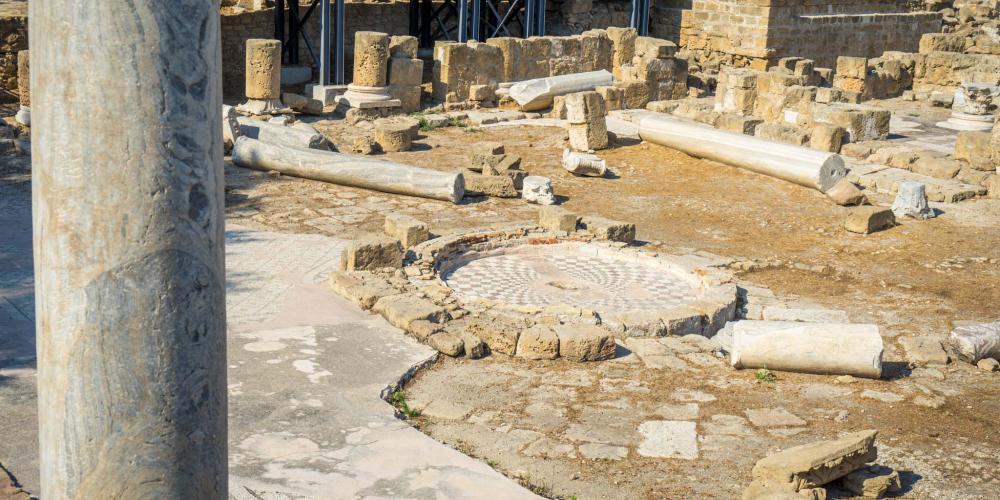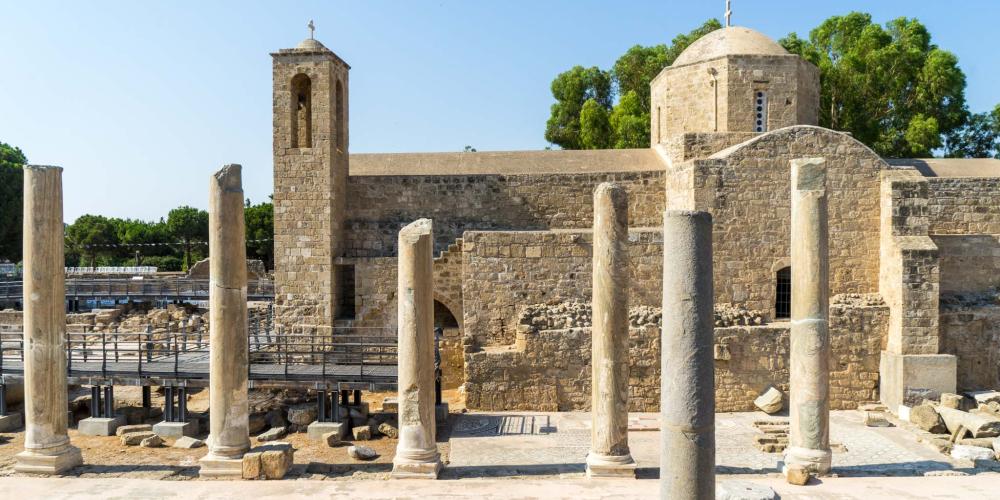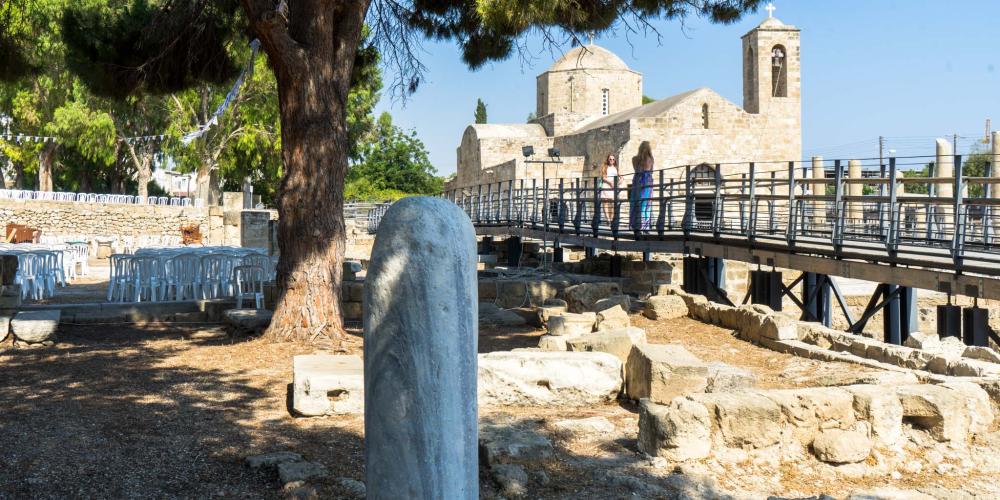 It was destroyed by invaders but there's still lots to see in the ruins that remain. Elevated walkways have been built over the excavations of the original basilica, allowing you to look down and see some of the impressive mosaic floors that have been preserved. You'll also be able to get a sense of the scale of the basilica, which would have dominated this part of the city.
Originally it had seven aisles, which were reduced to five during alterations in the 6th century. In the central aisle, three unique figural scenes representing Christian allegories are preserved.
As you come into the church's ground, you'll also notice St Paul's Pillar. Legend has it that this is where St Paul was whipped due to his efforts to preach Christianity, before the Roman Governor Sergius Paulus was converted to Christianity.
In the middle of the site you will also find a medieval church, built around 1500 AD. It is still operational and is used as the main Anglican church in Pafos. You can go inside and see some beautiful traditional religious artwork. If you're lucky, you may even catch a wedding taking place.
Visit
The Basilica of Chrysopolitissa
Hours
Open daily:
Low season (16th September – 15th April):
8:30 - 17:00
High season (16th April – 15th September):
8:30 - 19:30