The Cave Museum
Get lost in one of Kyrgyzstan's biggest museums, and the only one carved directly into the Suleiman-Too Sacred Mountain.
The Cave Museum, officially named National Historical and Archaeological Museum Complex Sulayman or Osh Regional Museum is one of the main sites in the Sulaiman-Too Sacred Mountain. Its constructions date back to 1978 and it was built to commemorate 3000 years of the city of Osh. The architecture of the museum is an inheritance of the country's Soviet past. The architectural choice for the attraction is controversial, but it is undeniable by all that the big windows on the second floor provide a gorgeous view of Osh.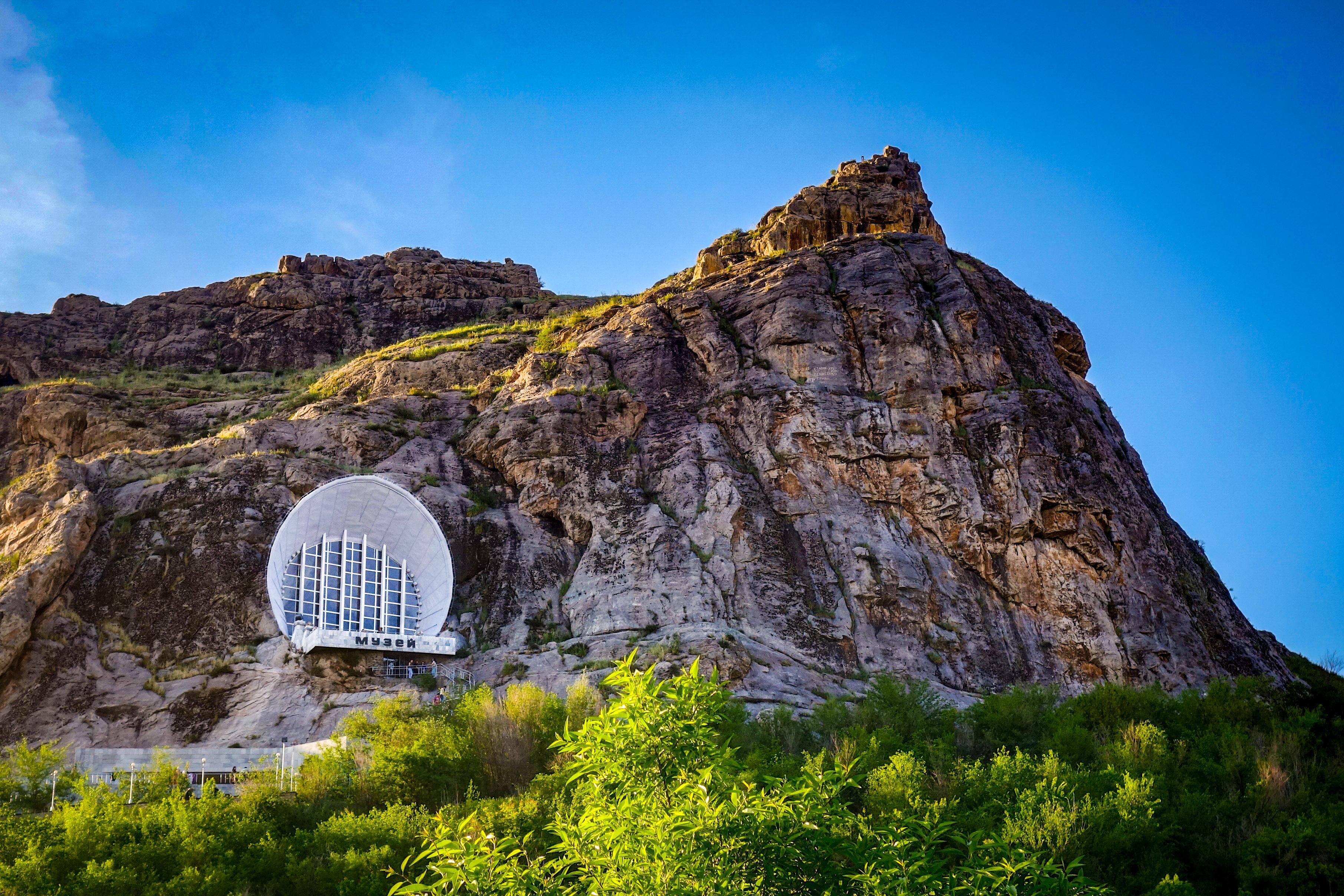 The museum hosts more than 33.000 artifacts from the southern region of Kyrgyzstan and has a very impressive collection of religious artifacts from the multiple religious beliefs present in the country. The second floor of the museum is the highlight of this attraction. With a panoramic view of the city of Osh and the museum walls that blend with the mountain rock you will be impressed by the uniqueness of this attraction. Even if you are not impressed by the outside looks of the museum, it is guaranteed that you will be awed by the inside.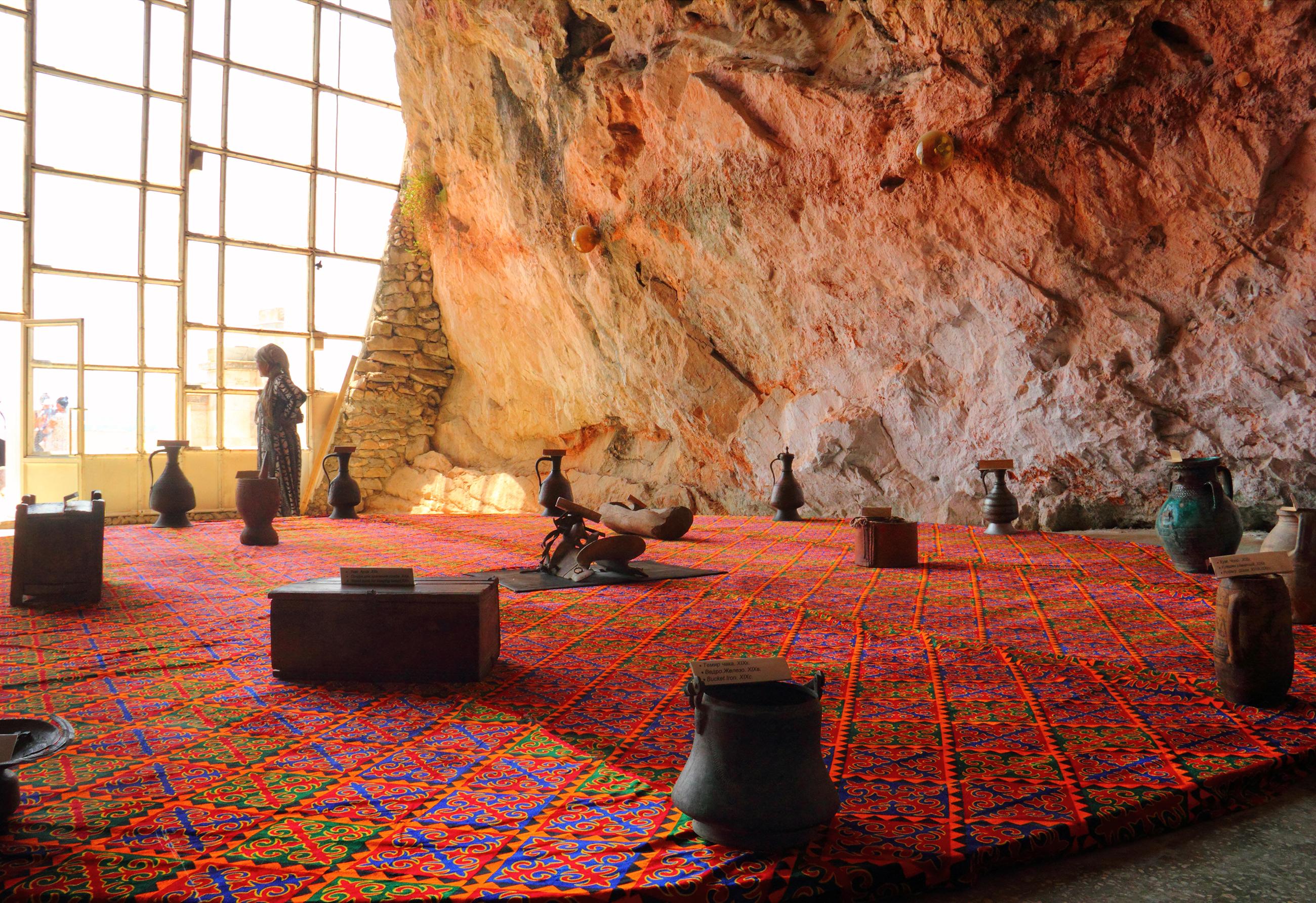 As one of the main museums in the region, it is a must-visit for archaeology and anthropology lovers. It is a great opportunity to learn about the past of the Sulaiman-Too Mountain and Osh, the city that surrounds it. You also don't want to miss the incredible panoramic view and the feeling of being inside a cave. This is a very unique attraction that can be easily combined with a trip up to the mountain.
Visit
The Cave Museum
Hours
Monday to Sunday 9:00AM-12:00PM, 1:00PM-6:00PM