The Chlemoutsi Castle
This impressive castle, built by the Franks in 1220 in the northern part of the Ilia region, has a breathtaking view to the plain of Elis and the Ionian Sea.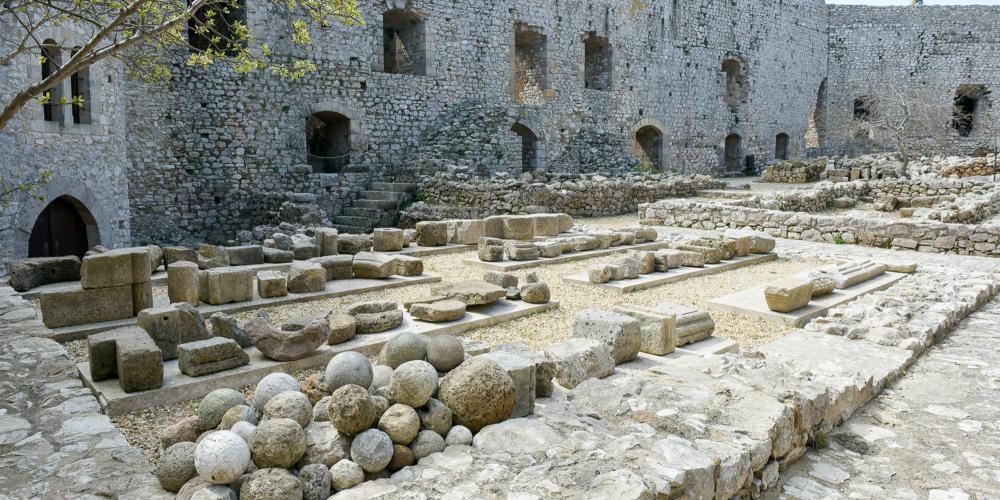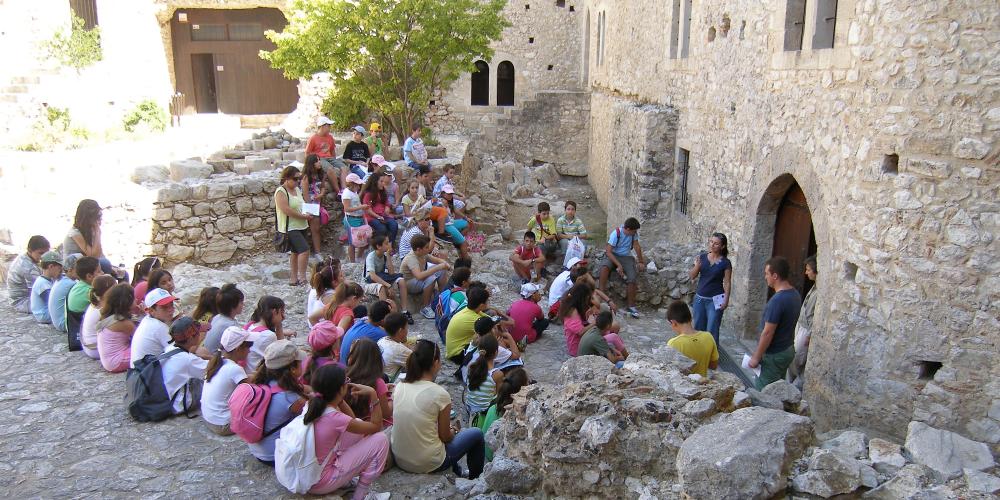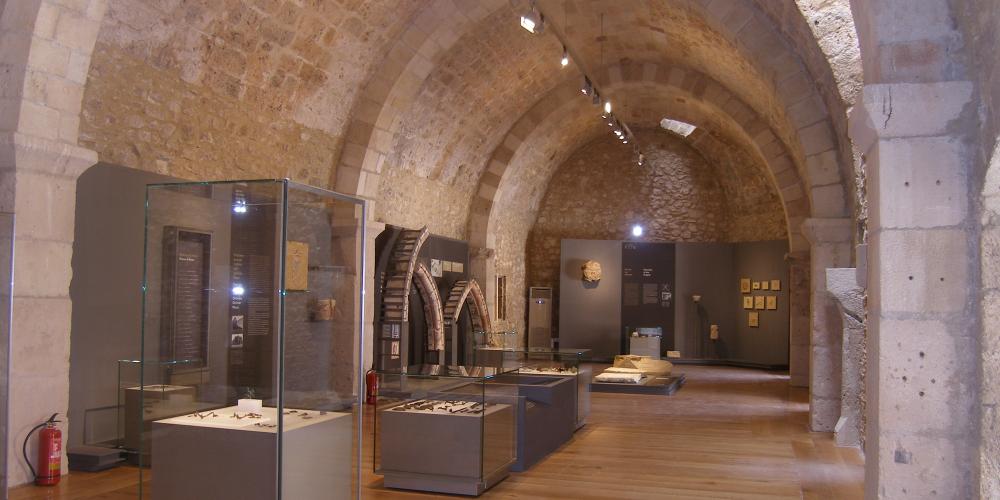 Originally called Château Clermont, travellers referred to this incredible structure as Castle Tornese and the Byzantines called it Chloumoutzi. Due to its strategic location, the imposing stronghold guarded the capital Andravida, the harbour of Glarentza and, of course, the palace of the House of the Villehardouin that was situated within its walls.
The castle was equipped with a double fortification. The central part of the castle, which stands at the hilltop, was a two-storey hexagonal structure and housed the princely palace. The halls were arranged around a central courtyard. The Throne Hall was on the upper storey, where the prince governed, received his notable guests, and organised banquets. The adjoining wings housed the private apartments of the royal family, the chapel, and the kitchens. When the Franks abandoned Peloponnese, the castle continued to be in use for many centuries, despite the fact that it had lost its former glory.
Today, the restored halls with their vaulted ceilings, cabinets, and large fireplaces is the venue for a unique exhibition entitled "The Era of the Knights—Crusaders in the Morea." The approximately 500 objects on display travel to the world of the Crusaders, and uncover unknown aspects of the Medieval world.
Visit
The Chlemoutsi Castle
Hours
Hours:
Low Season:
It is open from Wednesday to Monday (Tuesday closed): 8:30- 15:30
Last entrance: 20' before closing time
High Season:
It is open from Wednesday to Monday (Tuesday closed): 8:30 - 16:00
Last entrance: 20' before closing time
Pricing
Tickets
Full: €4, Reduced: €2
Free admission days
6 March (in memory of Melina Mercouri)
18 April (International Monuments Day)
18 May (International Museums Day)
The last weekend of September annually (European Heritage Days
28 October
Every first Sunday from November 1st to March 31s