The Epidaurus Festival
Greece's foremost cultural festival and one of the oldest performing arts festivals in Europe (since 1955), the Athens & Epidaurus Festival each year presents numerous theatre, dance, and music artists, acclaimed in Greece and worldwide, attracting large audiences from around the world.
The Sanctuary of Asclepius in Epidaurus is considered the most important healing centre of the ancient world and the place where the science of medicine was born. The sanctuary included monumental buildings to serve the worship of the god Asclepius and accommodate the healing needs of the many visitors from around the Greek and the Roman world. As part of the extensive construction programme of the 4th and the 3rd century BC, a large ampitheatre was built to host theatrical and musical performances. Its perfectly executed tripartite structure and geometry provides excellent acoustics.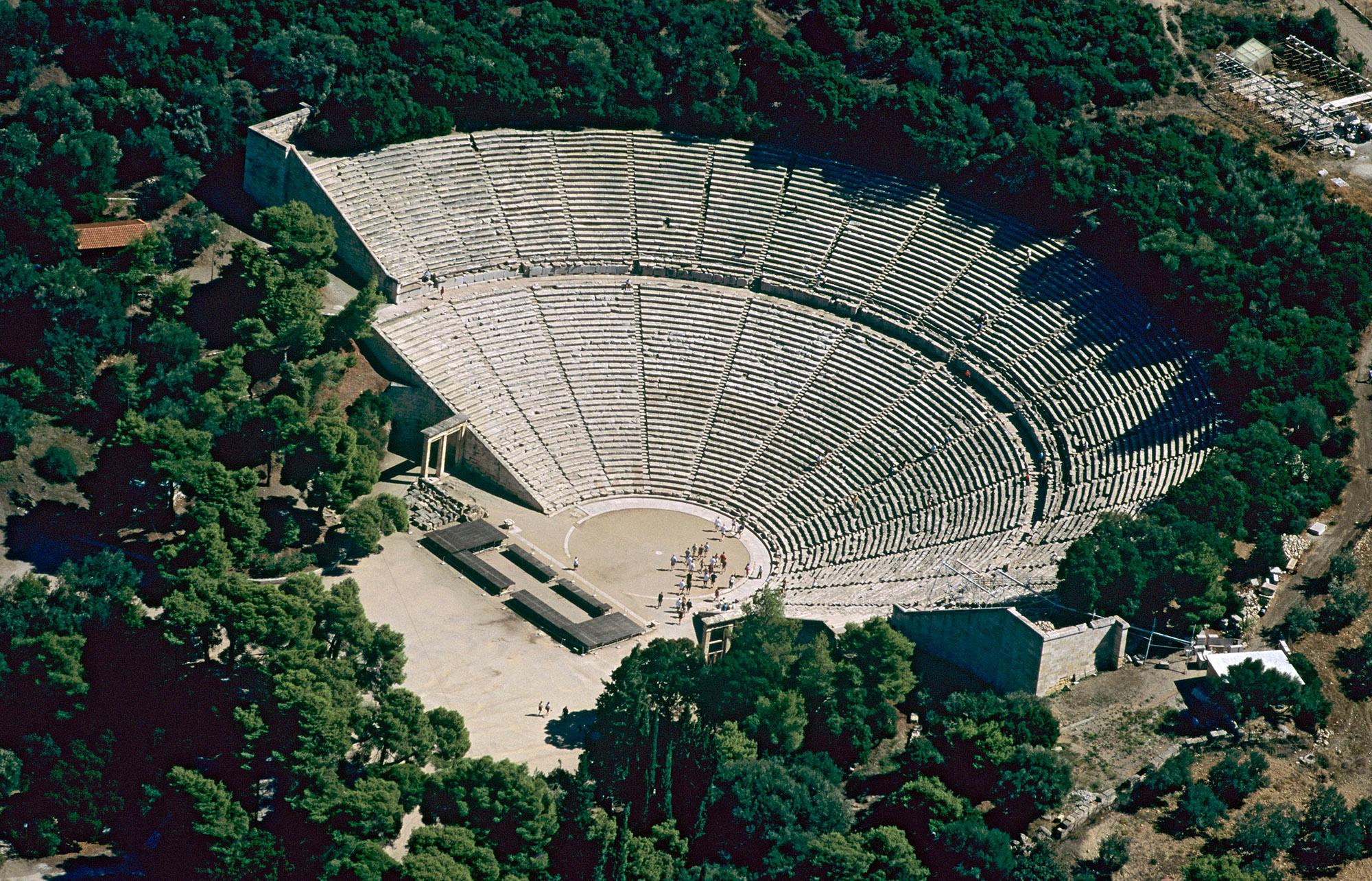 The theatre was rediscovered during the first systematic excavation of the sanctuary in 1881 and its excellent preservation has allowed its re-use to host events that are consistent with its character and cultural significance. In 1938 ancient drama was presented in the Epidaurus theatre, for the first time since Antiquity, with the performance of Sophocles' "Electra". Since 1954 the annual performances of ancient drama have been established as part of an international event called "Epidavria" and later renamed to "Epidaurus Festival" .
The Athens and Epidaurus Festival proper began in 1954, with a production of Euripides' Hippolytus. The official launching of the Epidaurus Festival coincided with the debut of the Athens Festival in 1955, featuring a production of Euripides' Hecuba, directed by Alexis Minotis. It bears mentioning that, over the years, contemporaneous social and historical developments were reflected in those two Festivals' parallel histories – culminating in their unification into one festival – and especially in their different takes on ancient drama.
Learn more about the history of the Athens & Epidaurus Festival.
---
**Time frame: ** Performances are held annually in the months of June, July, and August.
Epidaurus performances are presented every Friday and Saturday, from the beginning of July to mid-August.
**Starting hours: **
21:00 for Ancient Theatre of Epidaurus
21:30 for Little Theatre of Ancient Epidaurus.
**All performances are presented with English subtitles for international visitors.
**