The Flower Garden
The Flower Garden, also known as the Pleasure Garden or Lustgarten, represents a transition between late Renaissance Italian gardens and classical Baroque gardens of the French type, such as the one in Versailles, and may be the only example of this transition in Europe.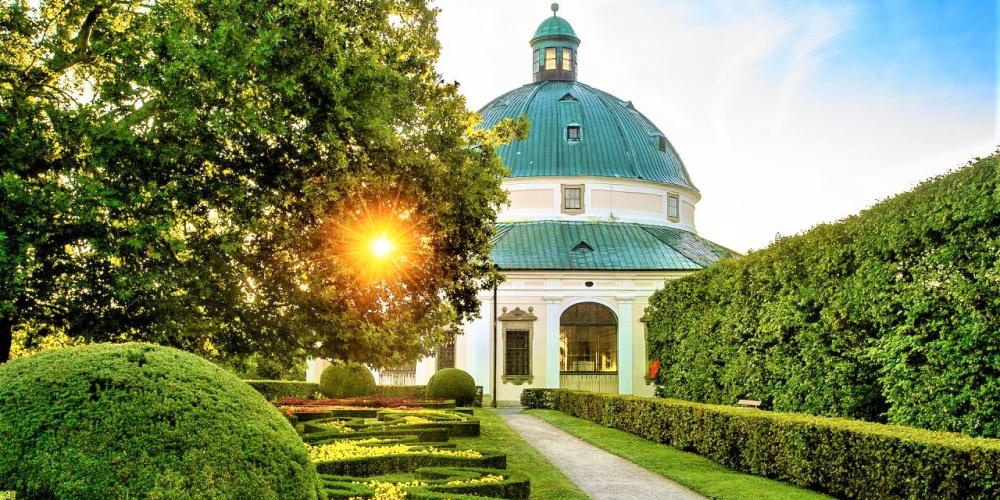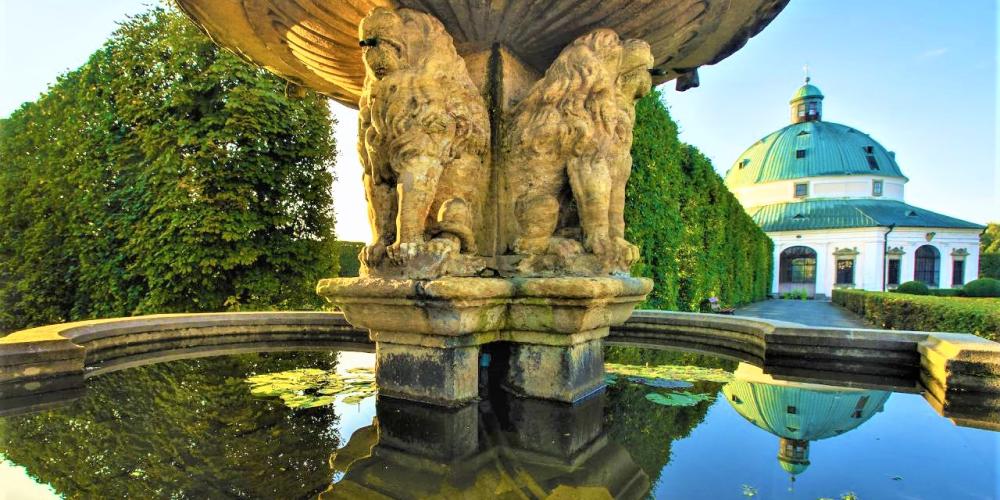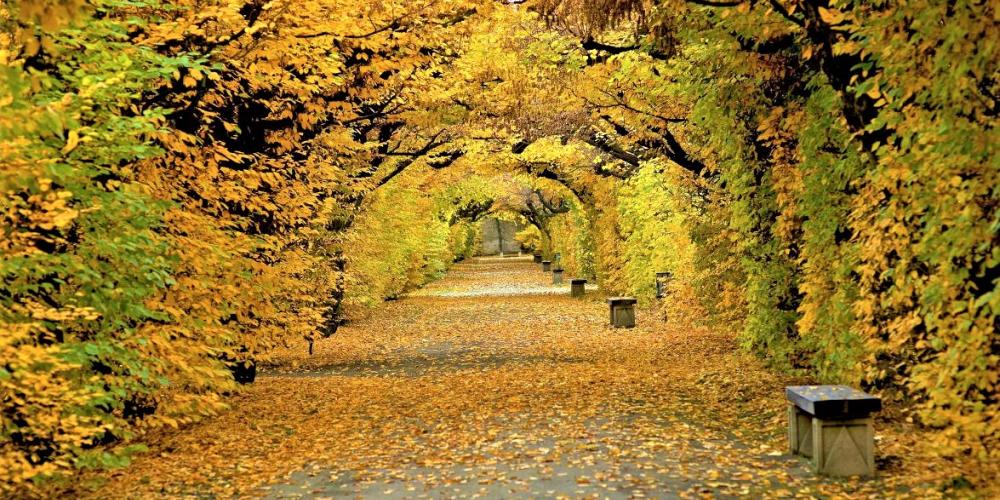 The Flower Garden was built in the second half of the 17th century by the founder of the Castle and the Castle Garden, the Bishop of Olomouc, Karl von Liechtenstein-Castelcorno (episcopate 1664-1695). The Bishop had a very clear vision of a shape of the Garden. He found an inspiration during many of his journeys across the Europe. Therefore, the Garden is formed on the basis of gardens in France, Italy, Germany and also the Dutch garden architecture of the 17th century.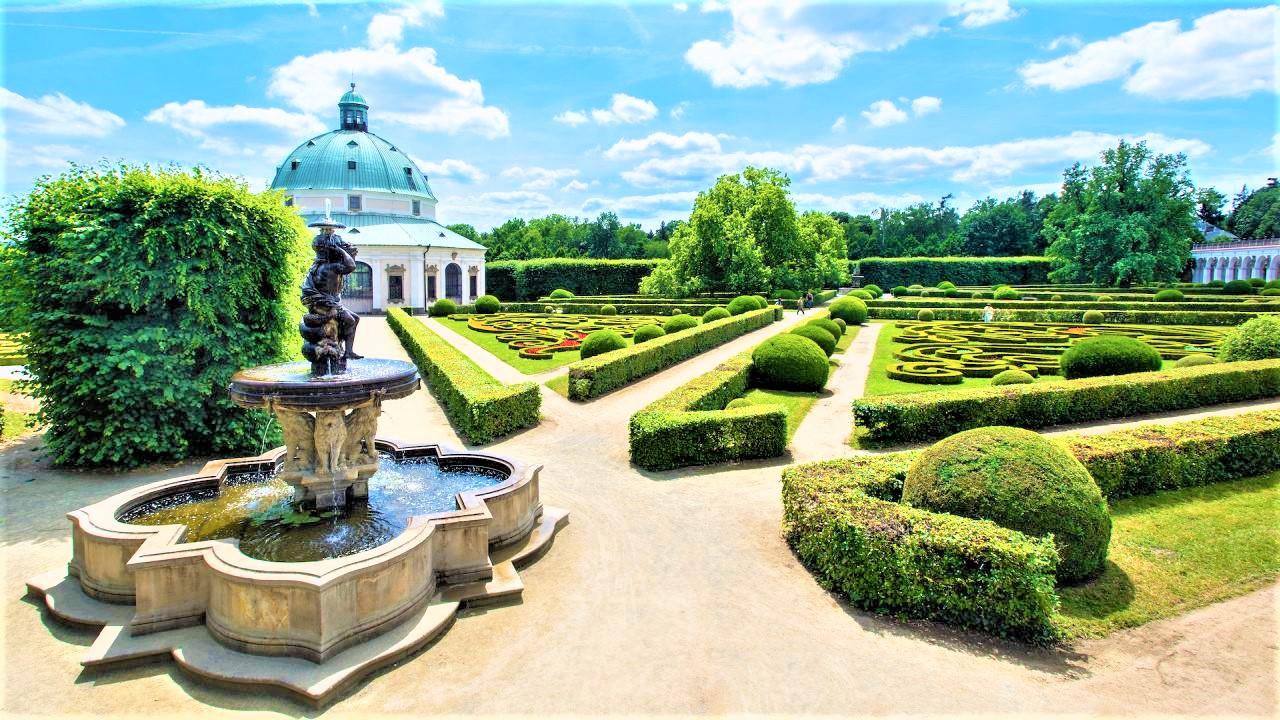 The founding of the Garden had several phases. The first phase of the construction, representing the main part of the garden, took place between 1665 and 1675. The second phase was implemented in the 1680's. The initial works were directed by an Italian architect Filiberto Luchese (1607–1666) and after his death, by his younger colleague and collaborator Giovanni Pietro Tencalla (1629–1702).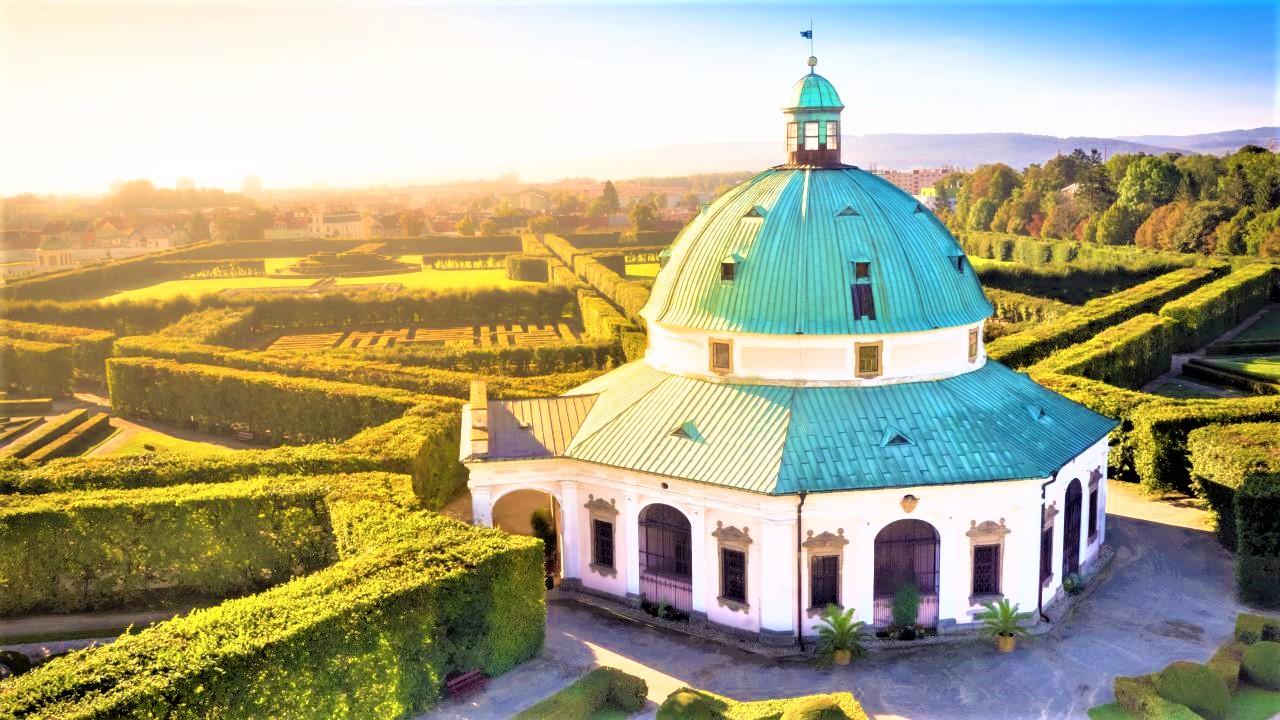 The central part of the Flower Garden consists of two parts – a floral garden and an orchard. The main axis of the garden is accented by numerous architectural and art features, including ornamental borders, Lion and Triton fountains, Rotunda, labyrinths, fishponds, skittle alley, and so-called Strawberry Hills. This formal structure is organically complemented by adjacent ornamental and production areas, including the Orange Garden, the Dutch Garden, greenhouses, a farmyard, the Pheasantry, the Rabbit Hill and the Aviary.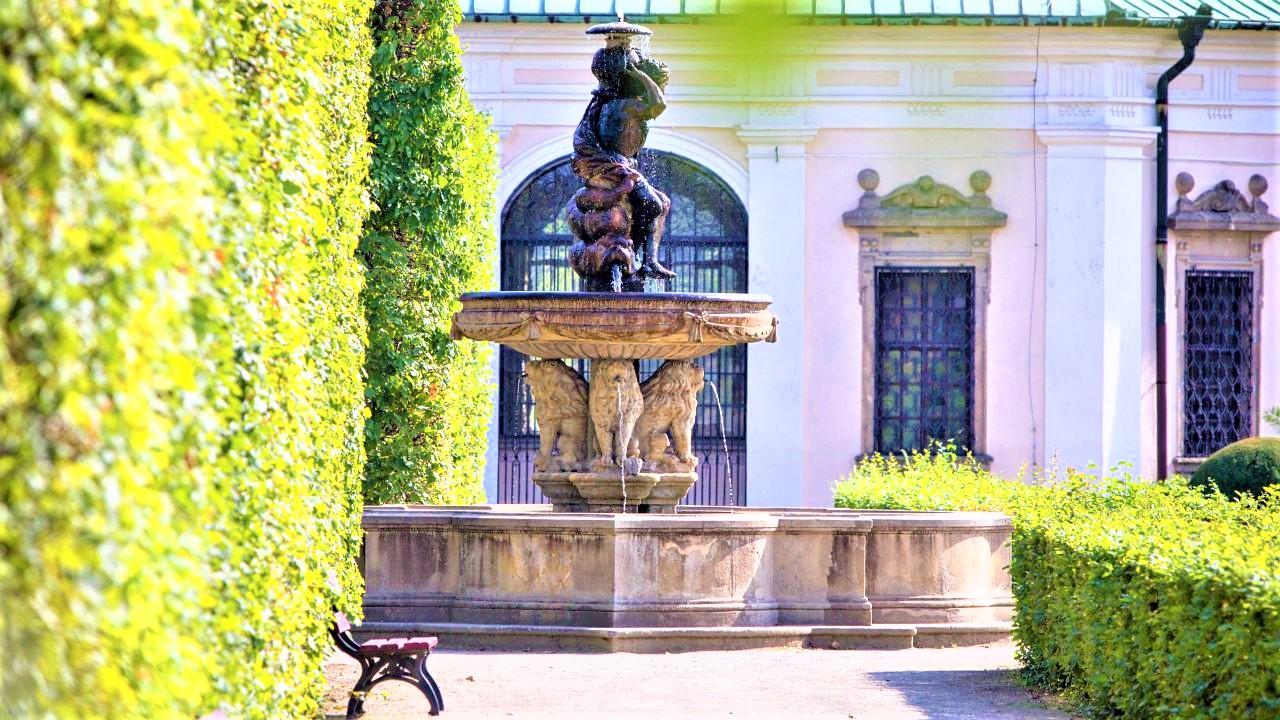 In its original 17th century form, the Flower Garden represents a breakthrough phase of European garden art. On one hand it still draws from the tradition of late Renaissance gardens in Italy and Germany, while on the other hand it strives to encompass new spatial concepts of the budding French Baroque and Classicism. Taking the best from this double inspiration the Flower Garden is exceptional in Europe and also globally.