The Fountains Night Show
To experience Versailles at night, take a stroll through the illuminated palace gardens as the fountains play and wonders unfold.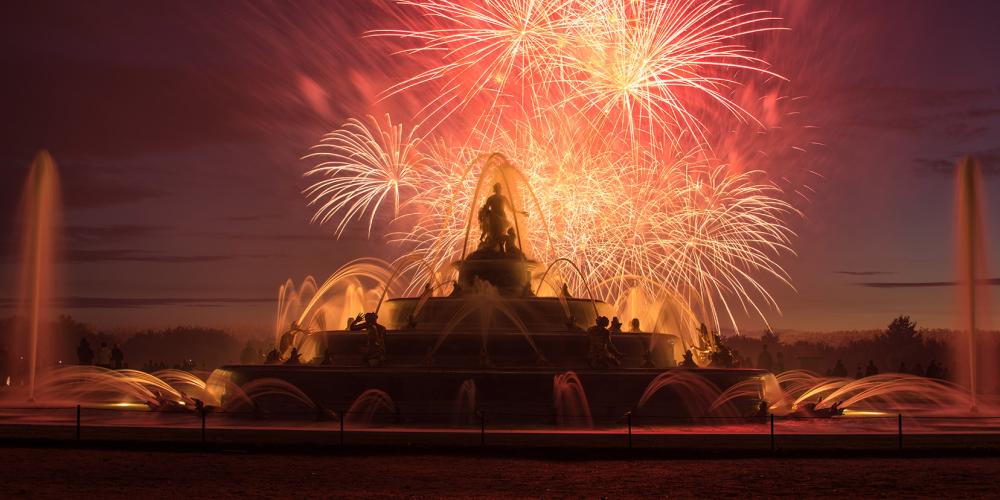 Every Saturday evening during summer, you're invited to a fairy tale stroll through the magnificent gardens of the Palace of Versailles, as they put on a magical show for two and a half hours.
Groves and fountains are decorated with a thousand lights, surreal illuminations, and wonderful baubles. The Sun King's music follows you all along your stroll. At the end, a grand fireworks display is the crowning glory.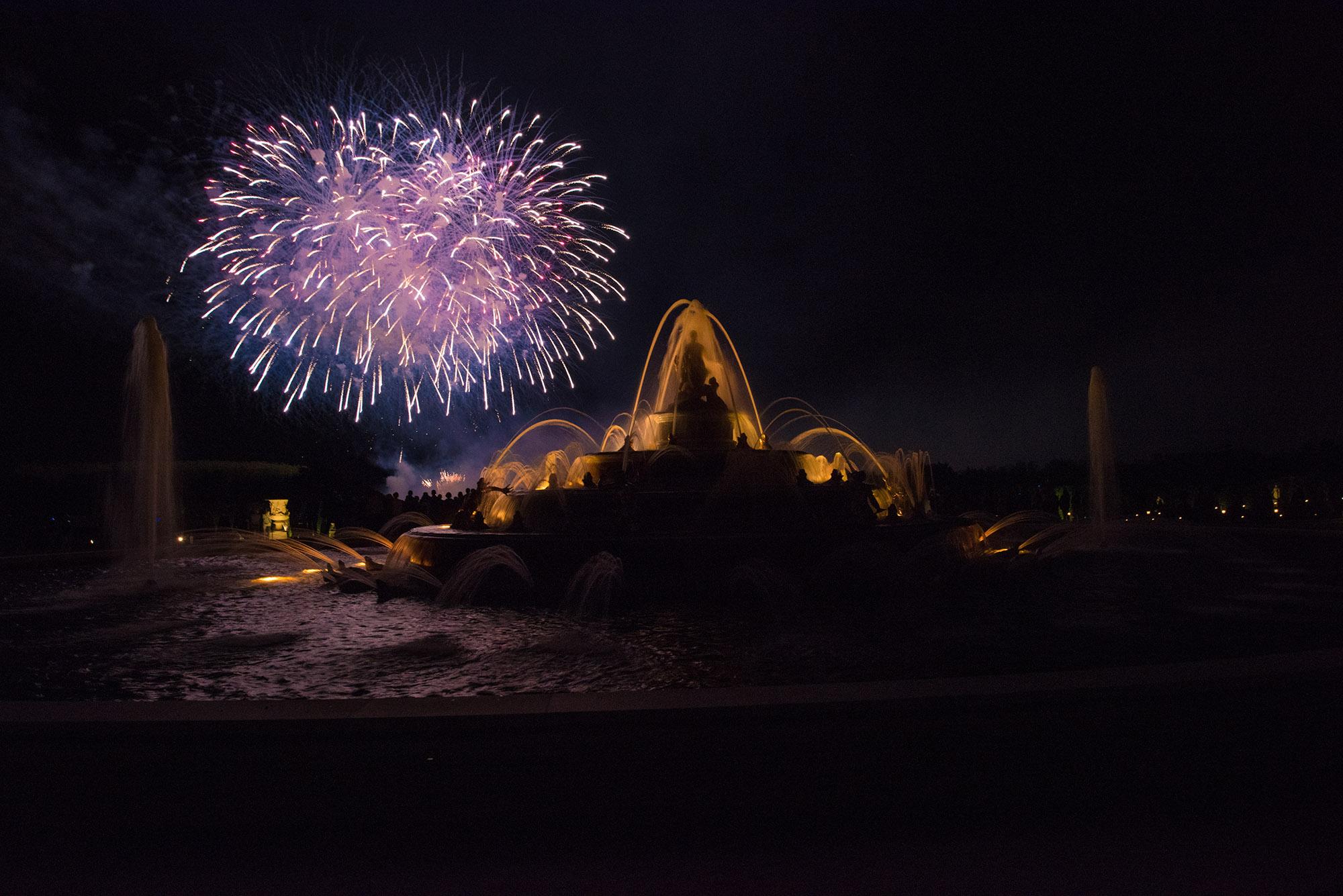 From the Grand Perspective, you'll be able to admire the elegantly lit statues, topiaries and pools. As you go further into the gardens, you'll find the Green Carpet vibrating in the light of monumental torches and the Ballroom Grove where you can dance a few steps surrounded by thousands of candles.
At the Mirror Pool, modern water jets mingle and embrace to the lights of the Colonnade Grove, while the aerial effects of the Water Theatre sculpture fountains will astound you.
Visit
The Fountains Night Show
Hours
*All Saturdays from June to September. *
The Grande Perspective opens from 20:35 to 23:05 and fountains play from 20:30 to 22:45
Music from 20:35 to 23:05
Groves opens and fountains play from 20:30 to 22:40
Final fireworks from 22:50 to 23:05
Stroll in the garden - No seats
APPROXIMATE DURATION: from 20:30 to 23:05
Pricing
The simple dated ticket is 26 euros.