The Great Broad Walk Borders
Featuring over 60,000 flowering plants, The Great Broad Walk Borders is the largest horticultural project to have been undertaken at Kew Gardens for nearly 30 years.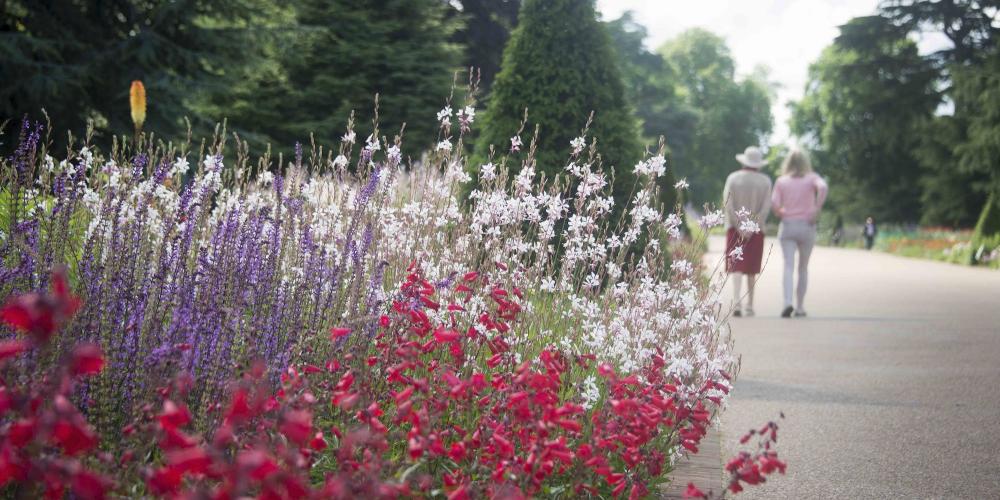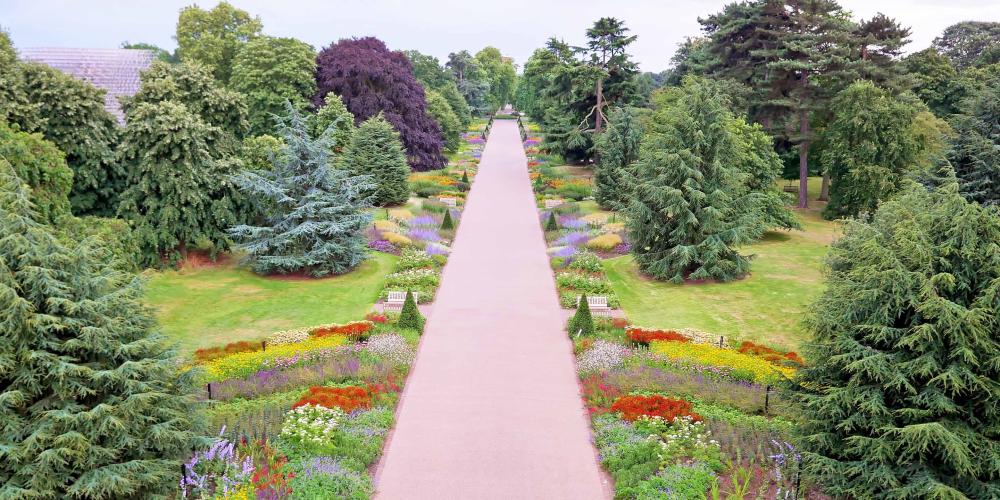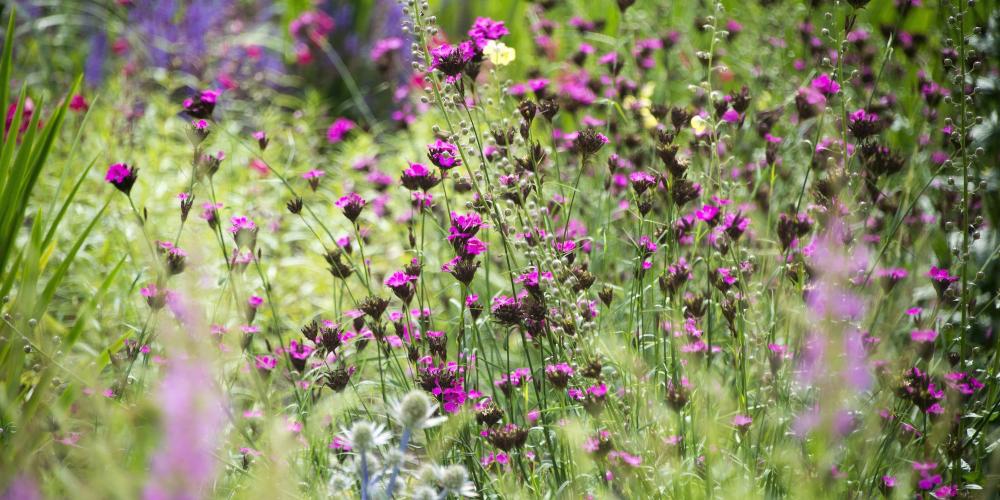 The Broad Walk was originally landscaped in the 1840s by William Nesfield to heighten the drama of the approach to the newly-constructed Palm House. Along both sides of the path, Nesfield laid out an intricate embroidery of formal beds, which were designed to create a promenade of great horticultural beauty.
Richard Wilford, Manager of Garden Design and Kew Gardens, wanted to respect Nesfield's original plans whilst at the same time, creating a horticultural feature with relevance for the 21st century. Flanking both sides of the Broad Walk, Wilford's design is a series of eight circles bisected by the path and takes inspiration from the tropical vine Entada gigas, the largest seed pod in the legume family (also known as the sea bean or monkey ladder).
The array of plants provides texture and colour from early spring to late autumn, with the months of June, July and August providing the most vivid display. Cultivars have been chosen to extend the flowering season along with spring bulbs and grasses whilst the use of wild plant species and plants from Kew's own collections make the borders a unique proposition.
Visit
The Great Broad Walk Borders