The Legend of Gelato
The legend of the Medici alchemist, architect, and chicken farmer who created one of the world's great delicacies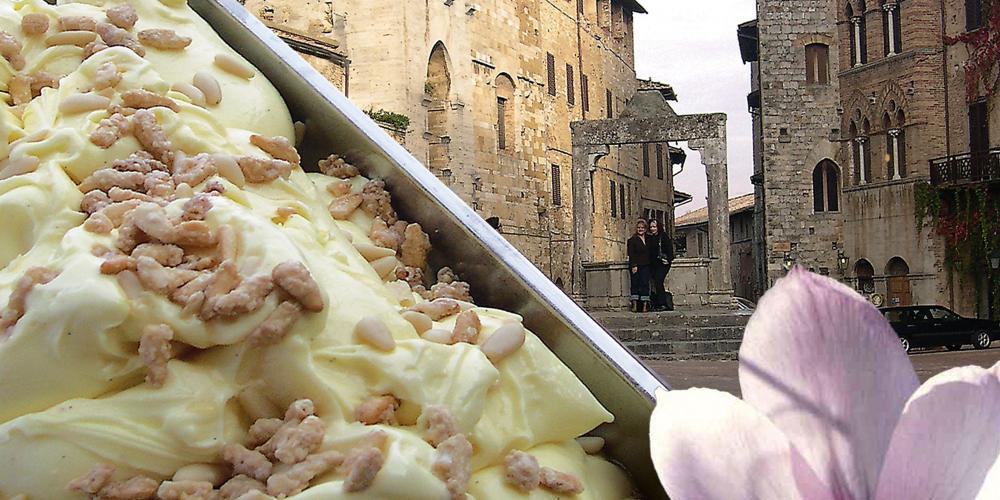 During the long winter nights, in the stables of San Gimignano, people were telling that the young Caterina de' Medici, future wife of Henry II, King of France, brought with her a certain number of parfumers, spicers, cooks, tailors and also Ruggeri, an ex chicken vendor. He was a shy, private man who had won a cooking prize organised by the Medici's, having invented a "small peculiar thing": a magnificent ice-cream that conquered the jury. Ruggeri became very famous, left his chicken shop and was employed by the Medici's Family.
Far from being a fragile or an impressionable woman, the fierce Caterina left Florence with the certainty that her family wasn't of noble origins but nonetheless strong, rich, and influential. There was in her the desire of revenge of the big middle-class families towards the aristocracy, and in this, many poor people could identify themselves when telling these stories in the stables. The wedding between a middle-class girl and the future king of France was a revenge for the common people too.
Ruggeri wanted to stay in his country but was forced to leave his kitchen and was put on a boat together with all the rest of the court of Caterina. They all left for Marseille in 1533. When the 14-year-old girl took her place in Paris, she ordered Ruggeri to do a good show of his cooking fantasy so as to astonish (and also humiliate) the people dining at her table. By mixing all the techniques he had so far mastered, he created extremely elaborate ice-creams, both in shape and colour, that left everyone speechless. At the same time, this caused envy and hate among all of those working in the royal kitchens.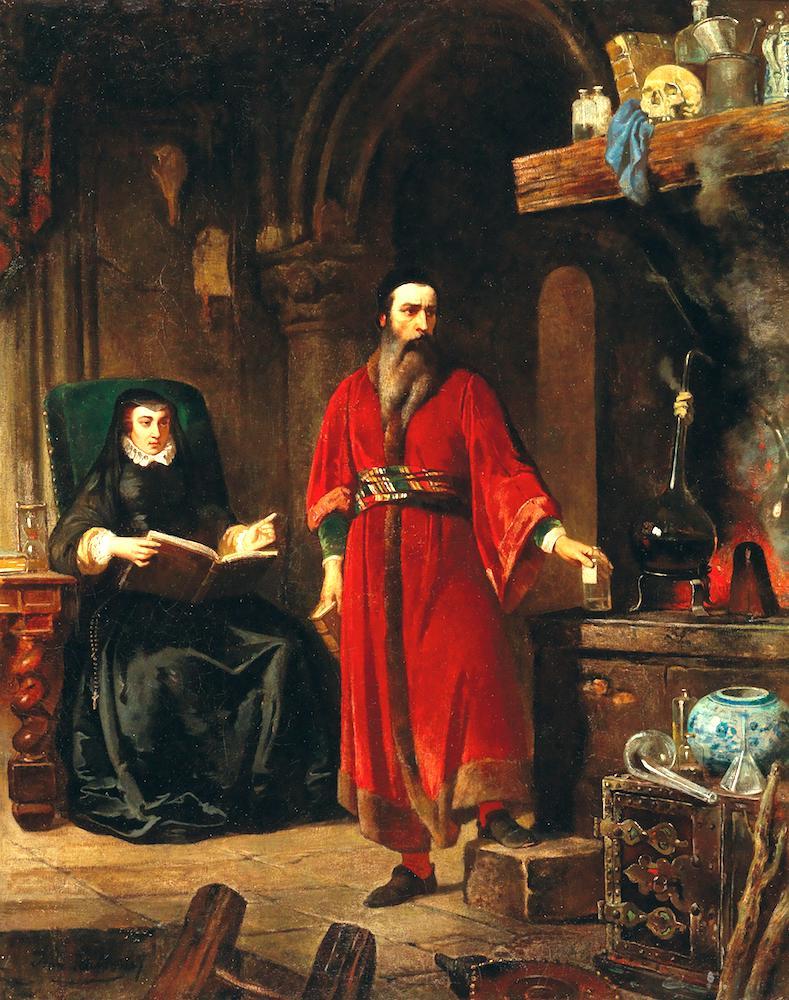 Ruggeri was courted by the most influent crowns of Europe; his ice-cream became something fashionable and because of this, Caterina didn't want to lose her favourite cook, not even when offered exorbitant amounts of money for him. But the more the approval and admiration of the court, the more hate and envy grew among his collegues in the kitchens until it went from words to facts: at the beginning, cooks, helpers abandoned him, then they organised an ambush and one evening he was almost beaten to death. Ruggeri had enough of this and wrote a letter to Caterina: "Her Majesty, with or without your permission, I will go back to my chickens, hoping that people will leave me in peace, forgetting that I exist. They will continue to eat "my candiero" (then the name of ice-cream in Tuscany).
This is the end of the story as it was told in the farmyards and in the stables during the cold winter days. Nowadays we have learnt that Ruggeri was not a chicken vendor and the real Ruggieri (written with "i") was an alchemist and a famous astrologer named Cosimo. First, he offered his services to Lorenzo (Caterina's father), then to Caterina. With alternate fortunes, Cosimo worked for his queen for all his life. Others credit the Medici architect Bernardo Buontalenti for the invention or refinement of gelato alla crema, the popular egg-cream flavor whose recipe, crema Buontalenti, has been circulating since 1565.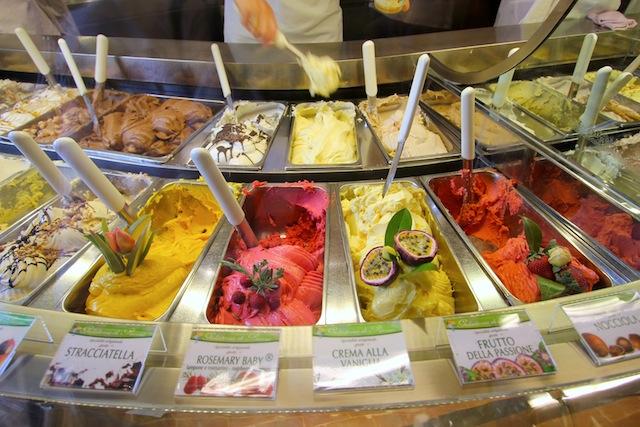 Since then, ice cream has been a delicacy for the palate and the spirit, and in the centre of San Gimignano, many famous icecream shops still make that delicious ice-cream. But, please, don't call it ice-cream. It is GELATO!