The Legend of Saint Kinga
The founding of the mines in Bochnia and Wieliczka is the subject of a very beautiful legend of Saint Kinga, who lived in the 13th century, and became the patron of salt miners. Kinga was a historical figure: the daughter of King Béla IV of Hungary, and married to the Polish Duke who ruled Cracow—Bolesław V the Chaste.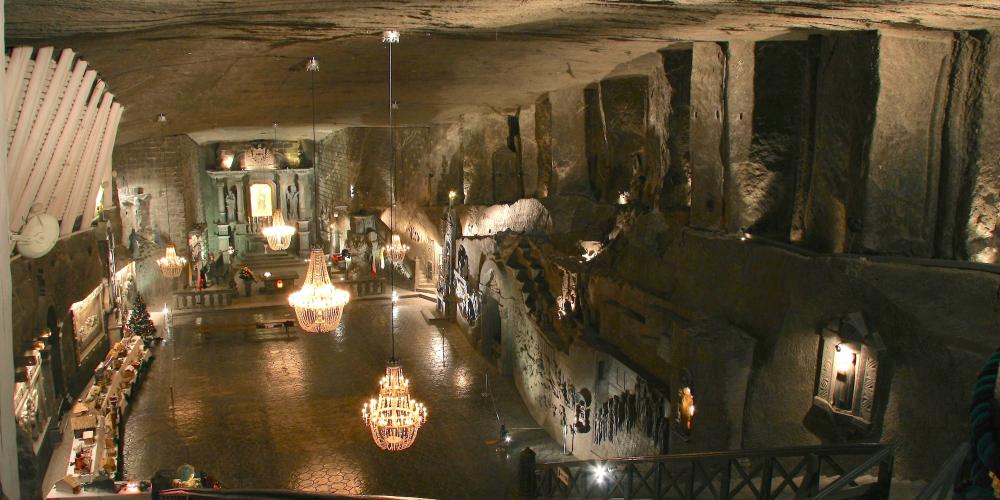 Legend has it that when she was a young girl in Hungary, Kinga received a beautiful engagement ring from Duke Bolesław of Poland. She was to receive, from her father a dowry of gold, silver, and jewels worth a fortune, but she told him it would not be what her future subjects needed, since Prince Bolesław was rich, and his country prosperous.
A dowry of salt
The father thought a long time about the dowry for his daughter but nothing came to his mind. He asked her what kind of dowry she wanted, and after a moment's thought, Kinga asked her father for wealth of rock salt, since there were no mines in Poland and she knew that Bolesław and his subjects would appreciate it. So her father brought her to the largest Hungarian mine in Maramureș, and said: "You have what you asked for, here you will find the richest deposits of salt." But Kinga was worried because she did not know how to move the entire mine to Poland. So she looked up to the sky, asking for God's advice, and after a while she knew what to do. She removed her engagement ring and threw it into the mine shaft.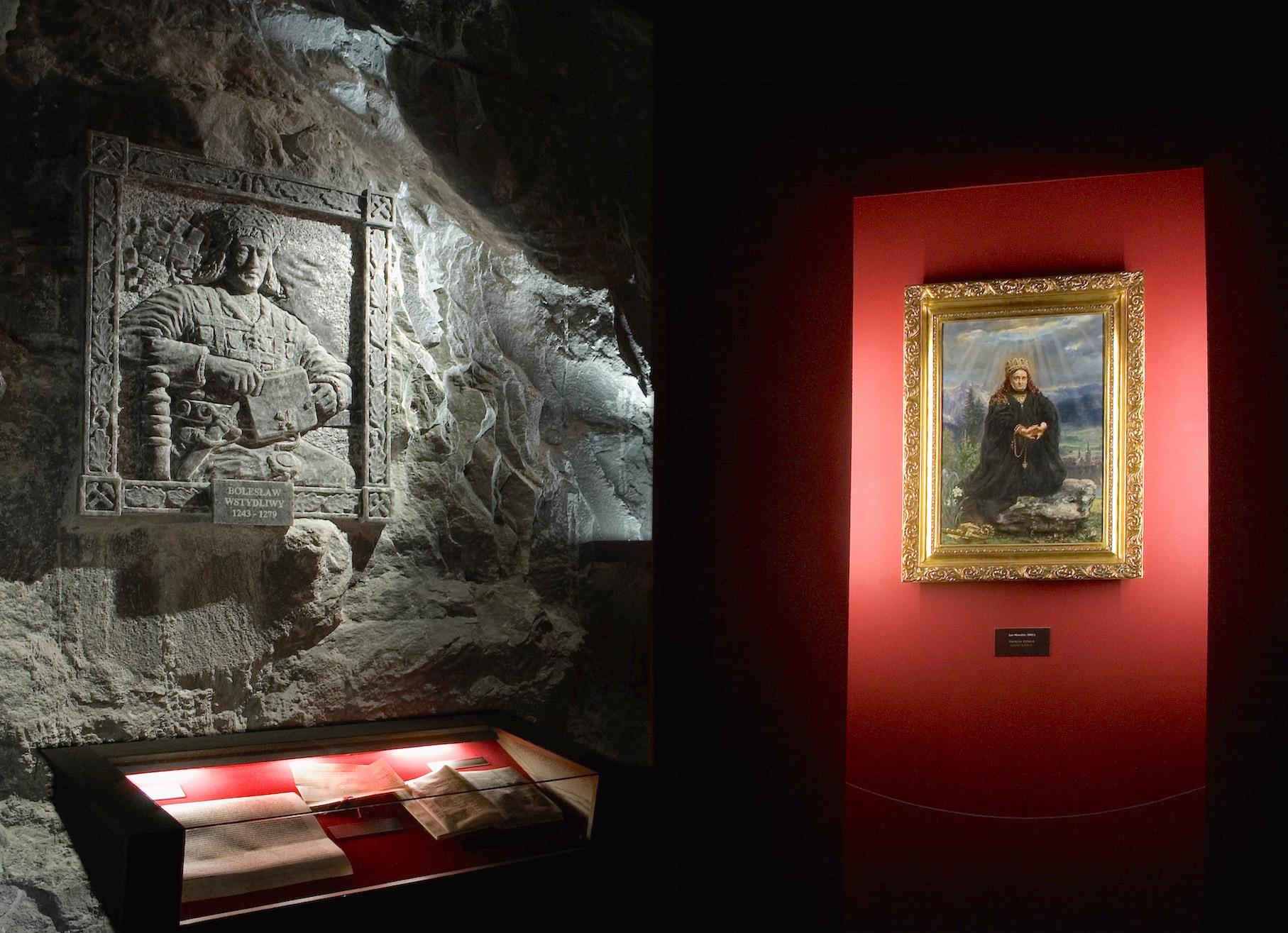 Soon Kinga went to the court of Bolesław to Poland—to Cracow, where a grand greeting awaited her. Some of her attendants in the journey were Hungarian miners. On the way, she visited the grounds of her future duchy. At one point, near Bochnia or Wieliczka, she ordered the attendants to stop and dig in the place she indicated. But the miners hit rock, and told her they could not dig any further. The duchess, however, asked them to chip off a piece of the rock. One of them gave Kinga a white piece of rock which she recognised as a lump of salt. She ordered them to break it, and, to everyone's surprise, found her engagement ring inside the lump—the same one that she had thrown into the shaft in Hungary. Everyone knelt on the occasion of such a miracle because they understood that the dowry that Kinga asked for—rock salt—had been miraculously brought to Poland by her ring.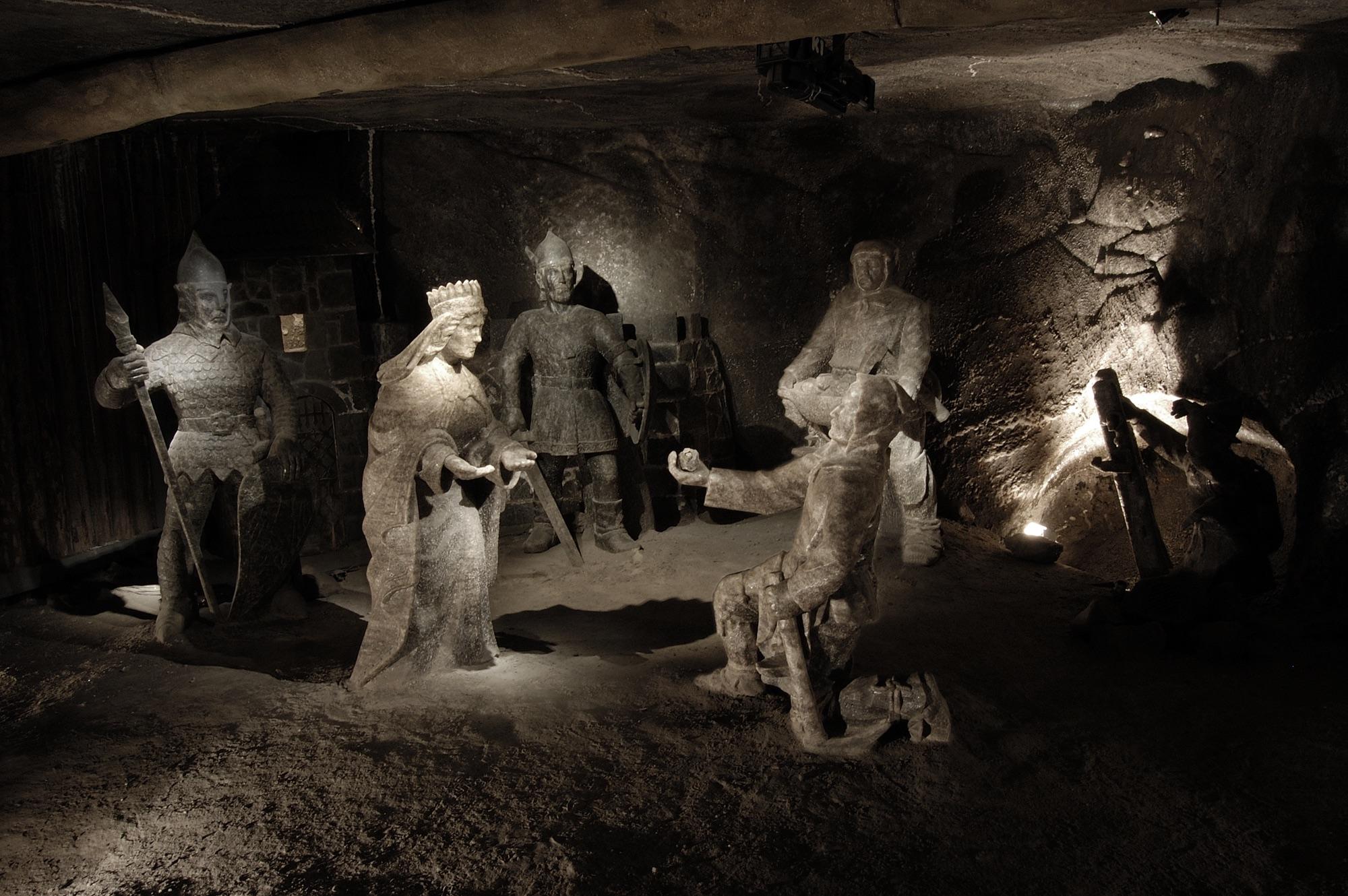 Kinga's legacy
After the wedding with Duke Bolesław, Kinga ruled wisely over the Polish people who loved her greatly. She was merciful, generous, saintly, and according to traditional sources, performed several miracles during her lifetime. After the death of her husband, she settled in the Poor Clares Convent in Sącz, founded villages, and developed trade with Hungary. After her death in 1292, people began to worship her. Especially miners began to believe she brought them good fortune in the search for salt, and watched over them in their hazardous daily work. The scene of a miner with a lump of salt, kneeling in front of Kinga, became a frequent motif of paintings and sculptures created by miners. At the end of the 17th century, Kinga was beatified, and in June 1999, she was canonised. Poles, and miners in particular, honour her to this day.