The Lighting of the Olympic Flame
The ancient tradition of the eternally burning fire on the sacred hearth of goddess Hestia has been rekindled here at Olympia with the lighting of the Olympic Flame and takes place ahead of each Olympic Games.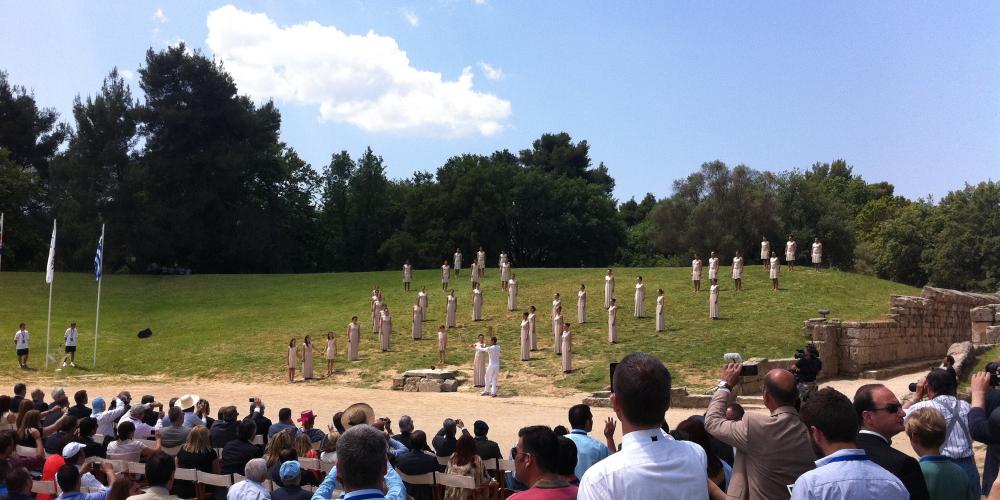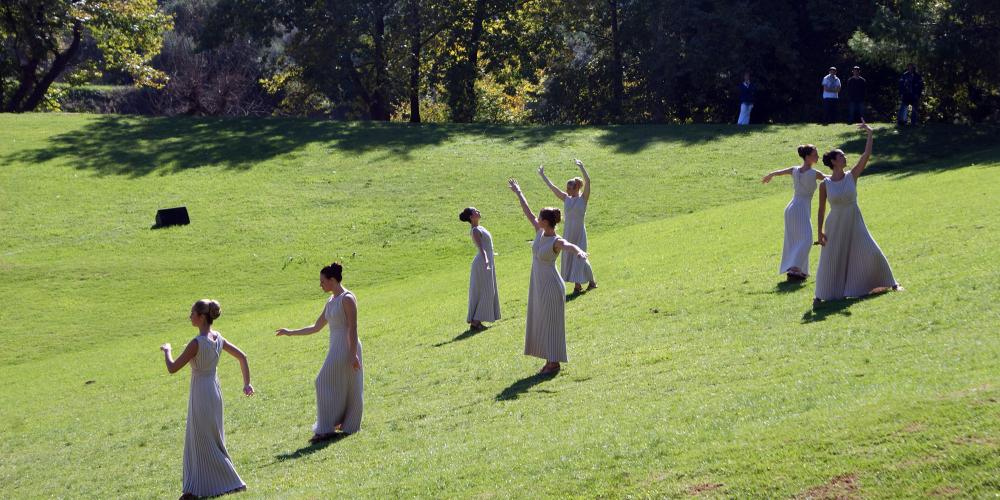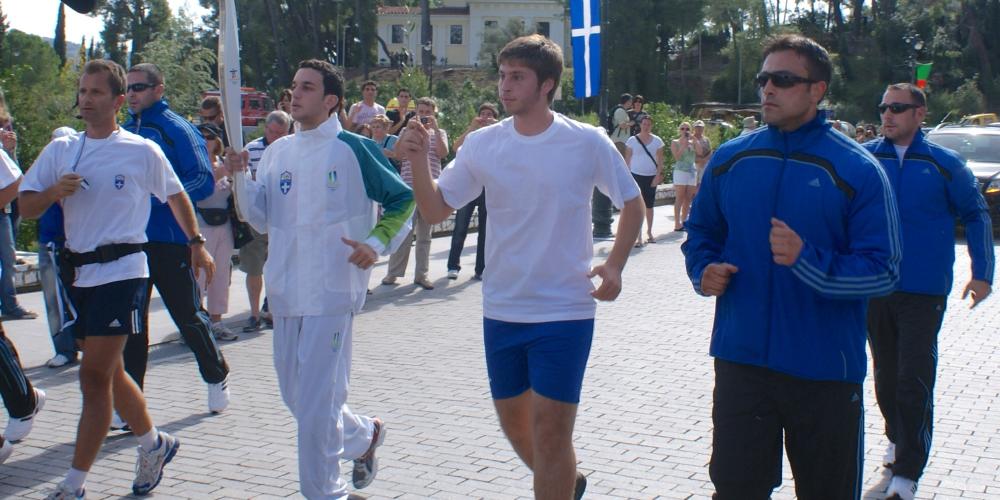 Since 1936, the Archaeological Site of Olympia has been the host of the Ceremony of the Lighting of the Olympic Flame for the summer games. In 1964, the site began to be used for the winter games as well. This special event is open to the public and you can come and see it happen for yourself.
The Olympic Flame is the most powerful symbol of the Olympic movement. Not only does it represent the virtues of the modern sporting competition, it also holds a link with antiquity.
According to the ritual, the High Priestess, accompanied by a group of priestesses, proceeds to the lighting at the altar in front of the Temple of Hera. Here, she calls Apollo, the God of Light, to send the sun's rays for the torch to be lit. The Olympic Flame is almost always born within a few seconds, after the torch is placed in the centre of a concave mirror.
In modern tradition, the Head Priestess passes the flame to the first torchbearer and then begins the Torch Relay that finishes at the Olympic Stadium of the hosting city a few months later.
Visit
The Lighting of the Olympic Flame