The Mine Path
This relaxing walk takes you through some interesting sights above ground and to a few viewpoints where you get lovely vistas across the region.
All year long, you can take a walk along the Mine Path, right next to the open cast mine known as the 'Great Pit'. This 1.6 kilometre walk is landscaped to give every visitor the opportunity to experience the interesting area above ground.
On the walk, halfway from the Mine Place, you'll also get a splendid view over Falun town and the Ski World Championship Arena. The path is designed to be used with or without wheels and you will see buildings, shafts and other ancient remains from the mining period.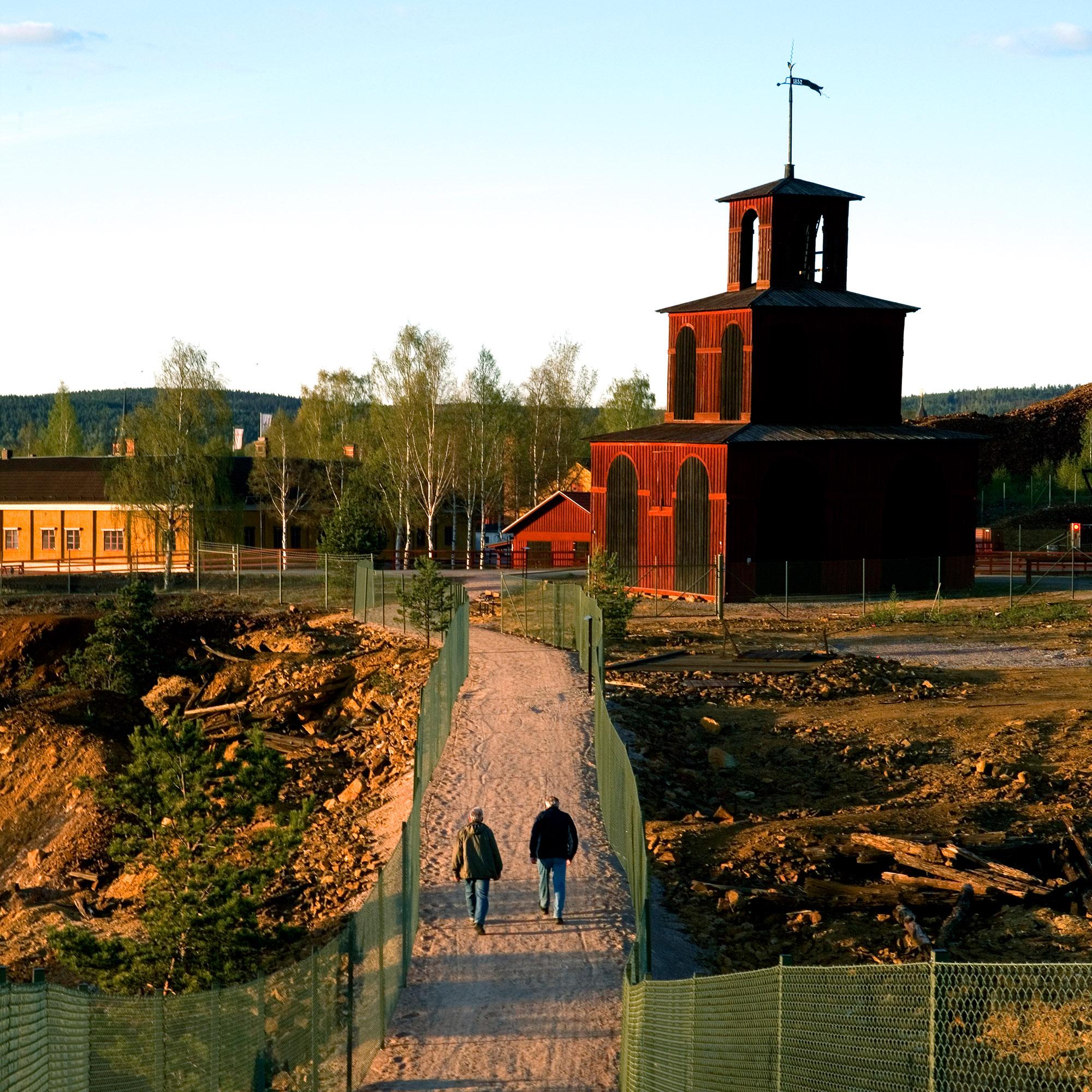 The path is well marked with information signs in two languages as well as smaller object signs giving an idea of the area back in the days. The Mine Path also connects with 'Vattnets Väg'.