The Olympic Laurel - upholding the ancient legacy in the 21st century
The first Olympic Laurel was awarded to the Kenyan athlete Kip Keino on August 5, 2016, during the Opening Ceremony of the XXIX Olympic Games in Rio de Janeiro. The Olympic Laurel is a new award given by the International Olympic Committee (IOC) to honour those who have "made significant achievements in education, culture, development and peace through sport".
Kip Keino is a double Olympic gold medalist in medium and long distance: at 1500m in Mexico in 1968 and at 3000m in Munich in 1972, and also former President of the Kenyan Olympic Committee and Honorary Member of the International Olympic Committee. The award recognised Mr. Keino's exceptional contribution to Olympism.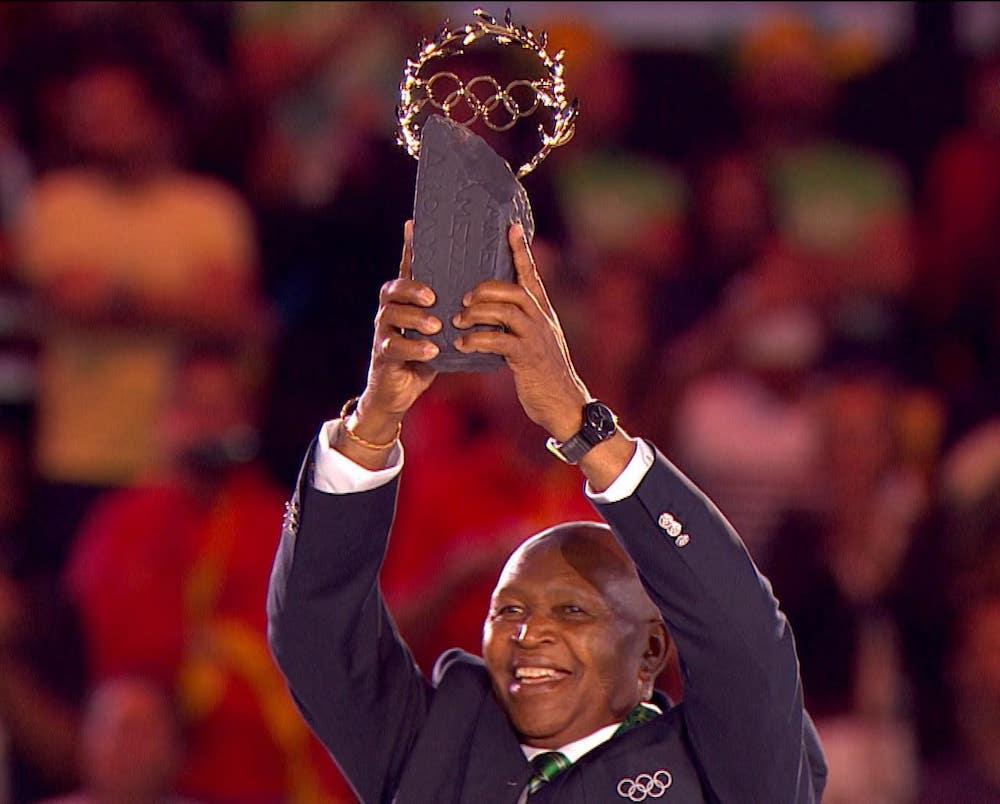 With the involvement of the Secretariat of the President of the Hellenic Republic, Mr. Prokopios Pavlopoulos, the IOC came to an agreement with the Hellenic Ministry of Culture that the prize would be a copy of an original ancient work of Olympia.
Thomas Bach, President of the IOC stressed: "…With the Olympic Laurel we are reconnecting with the ideals and values of the Ancient Olympic Games" and he added: "…This is why we are so pleased to receive the stone for the award from Ancient Olympia. With its focus on human development through peace and sport, the Olympic Laurel award will connect the modern Games to the spirit of the Ancient Games and according to the vision of Baron Pierre de Coubertin, founder and renovator of the Modern Olympic Games."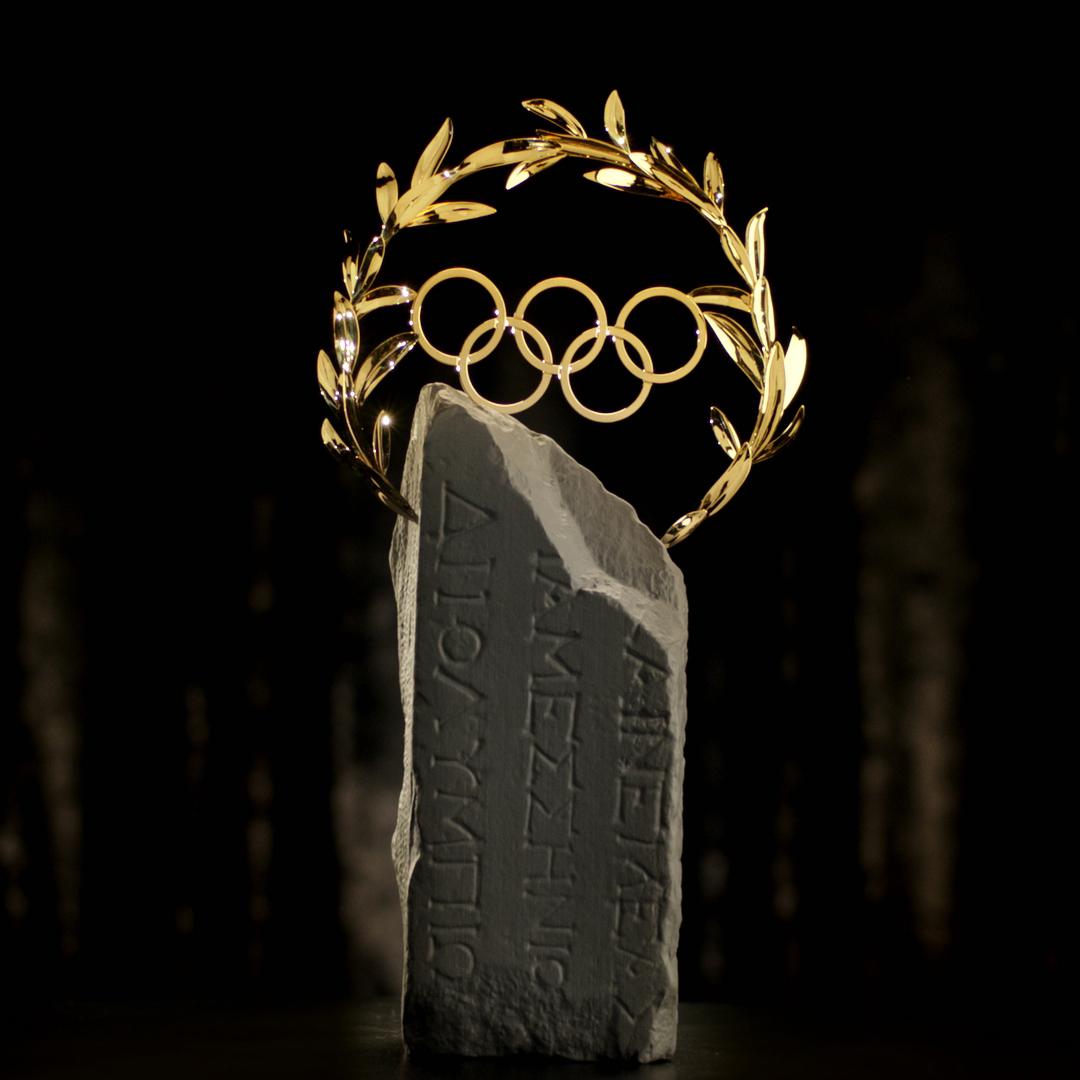 The ancient work was chosen by the Director of the Ephorate of Antiquities of Ilia Dr. Erofili–Iris Kolia. It is an inscribed section of a laconic or arcadian gray-blue marble, (Cat No. 857) coming from the top of a statue base or other votive offering. It preserves the following fragment of inscription:
….(Κ)ΑΙ ΝΕΜΕΑΣ
… Α ΜΕΣΣΗΝΙΟ(Ν)
...ΔΙΙ ΟΛΥΜΠΙΩ(Ι)
It was found during the excavation works to the north of Leonidaion of Olympia, in April of 1880 and can be welded to another, also inscribed part of a base (No. 404) which had been found two years earlier, in 1878. According to the scholars the inscription is dated in Hellenistic times, in the second half of the 2nd century B.C.
The marble base probably supported a bronze statue, dedicated to the Sanctuary of Zeus of Olympia …ΔΙΙ ΟΛΥΜΠΙΩ(Ι) by musicians and actors of a theatrical group from Isthmos and Nemea ….(Κ)ΑΙ ΝΕΜΕΑΣ, who came to the region of Elis (where Olympia belonged) accompanied by their consul and benefactor from Messenia ΜΕΣΣΗΝΙΟ(Ν) whose name was not preserved.