The Story of the Dala Horse
During the 19th century, it became custom to paint the wooden horses with richly coloured floral patterns, similar to the Dalecarlian paintings that decorated furniture and interior walls. Those who travelled around the country to sell products of the cottage industry—like baskets, grindstones, and wooden casks—added the Dala horses to their selection of goods.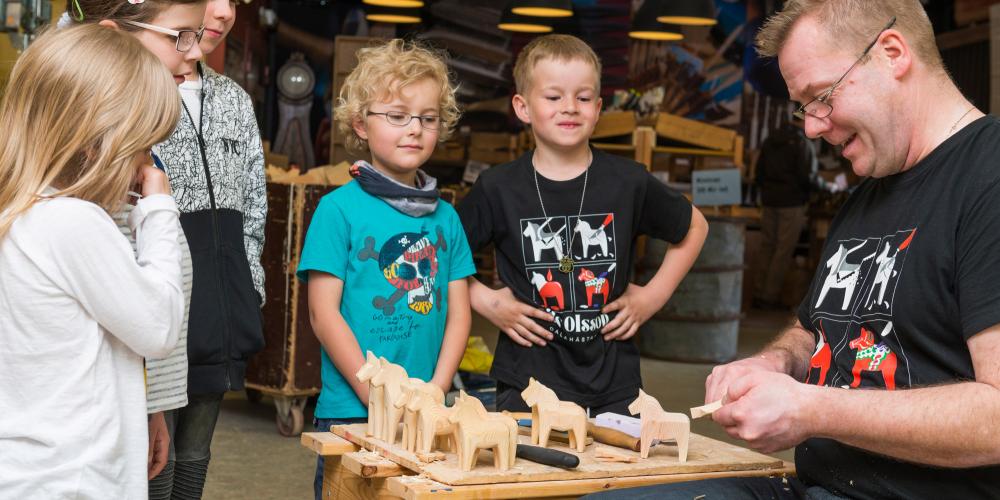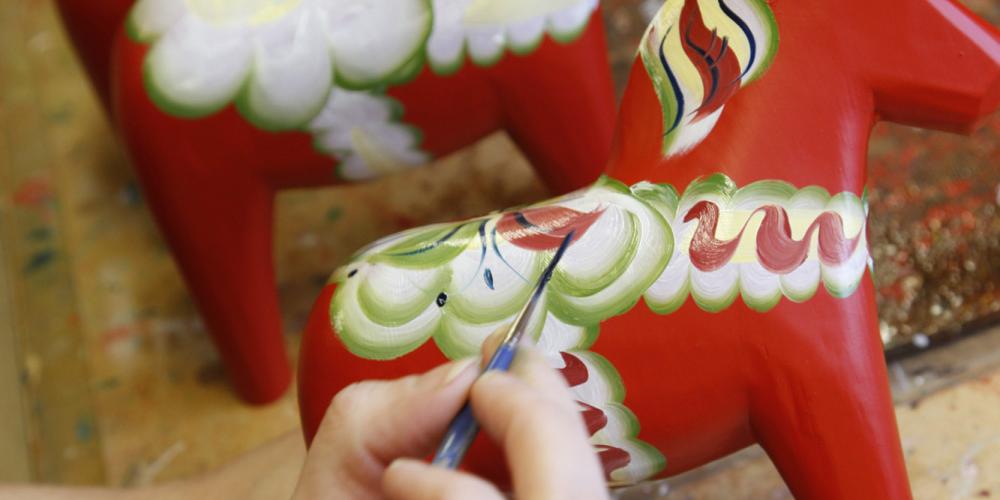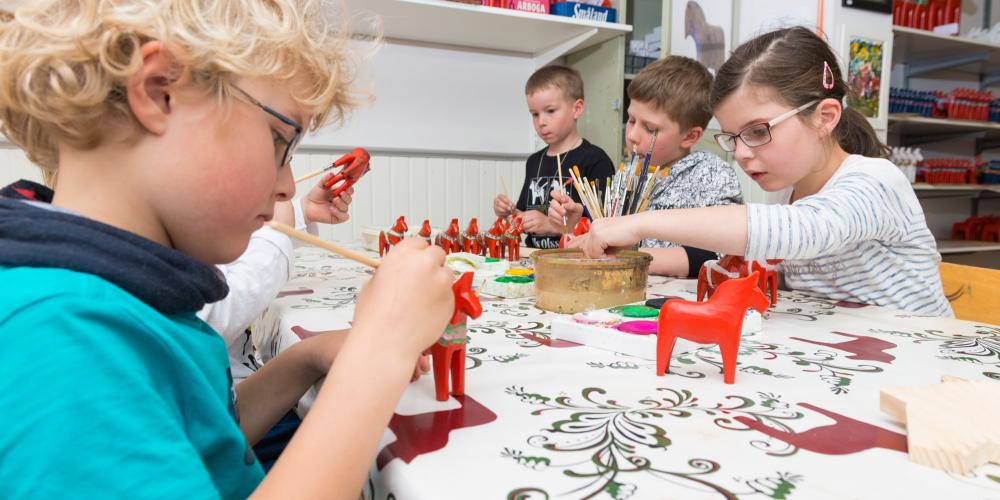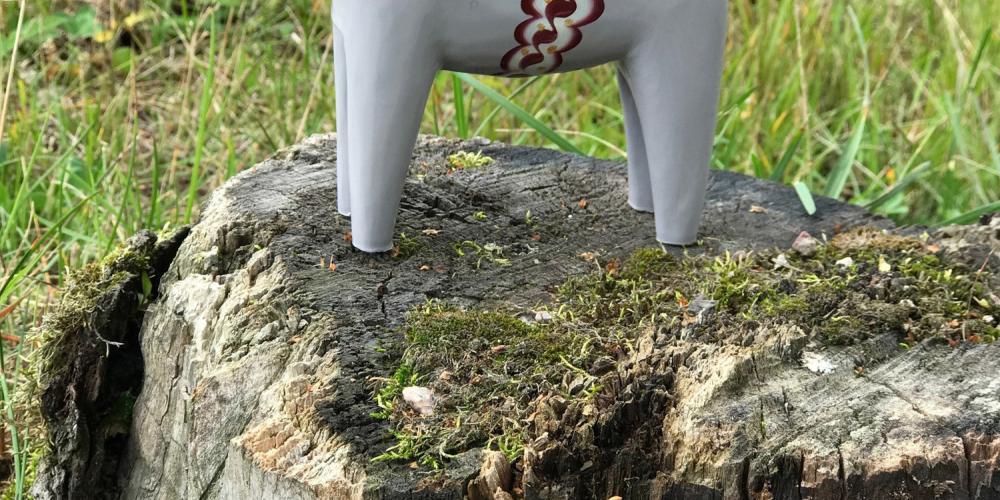 Dala horses originally came from the Mora villages Vattnäs, Risa, Bergkarlås and Nusnäs. The best-known carver from the old days was Tysk Anders Gunnarsson, known as Gambel Damben. In 1928, the brothers Nils and Jannes Olsson from Nusnäs took up the old handicraft. Nils was 15, Jannes 13 years old. Since then the genuine Dala horses have been made here in the workshop, and in surrounding villages, where many people are fully occupied carving and decorating them.
It was quite natural that the handicraft was a horse. You can trace the origin of the craft back to the lumberjacks' log cabins as early as the 18th century. There they would sit around the fireplaces during winter nights, carving figures from odd pieces of wood. The popular choice was a horse, which was a creature of great value for families. These were taken home to the children in the villages where they became much treasured toys.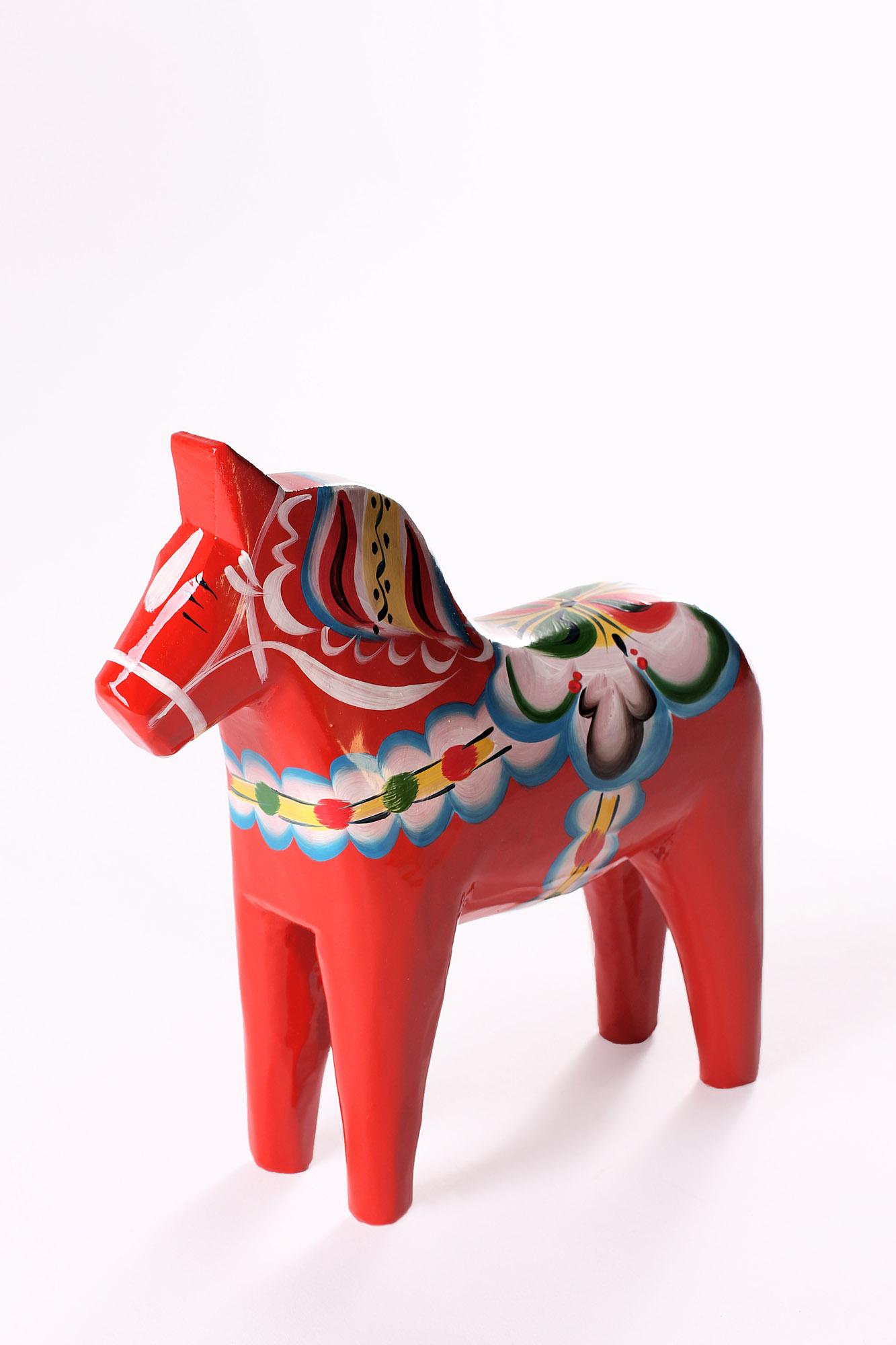 The horses and other wooden products are made of the slowly growing pine from the forests in the area. They are carefully handcrafted, from the carving to the painting. Each product is unique. Visitors are welcome to the factory, which is open all year round. There you may see the entire process of manufacturing the unique products. Guided tours are offered in English.
Visit
The Story of the Dala Horse
Hours
18th August - 14th June
WEEKDAYS:
Shops 09.00-16.00
Factory 09.00-15.30
Labeling of horses 09.00-15.30
SATURDAY:
Shops 10.00-14.00
Factory 10.00-13.30
Labeling of horses 10.00-13.30