The Treetop Walkway
Opened in 2008, The Treetop Walkway is one of Kew's most popular attractions, especially with our younger visitors and families.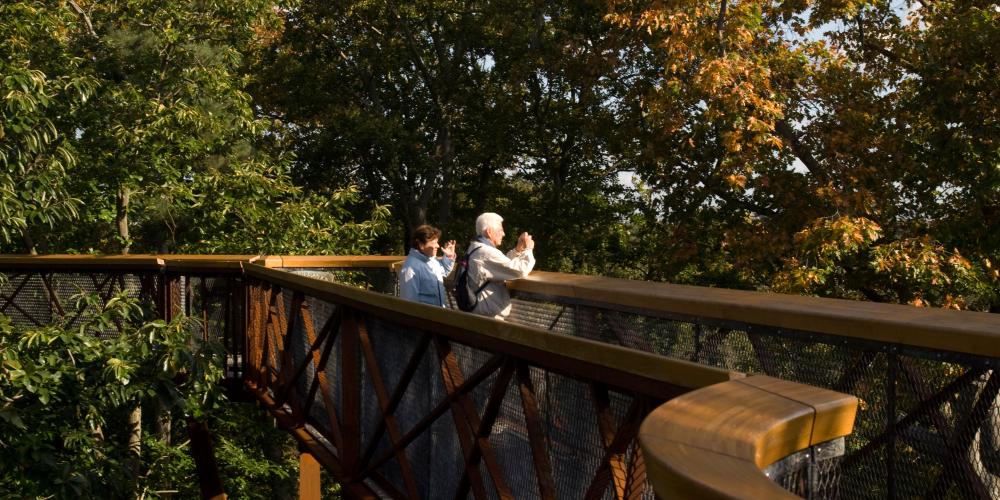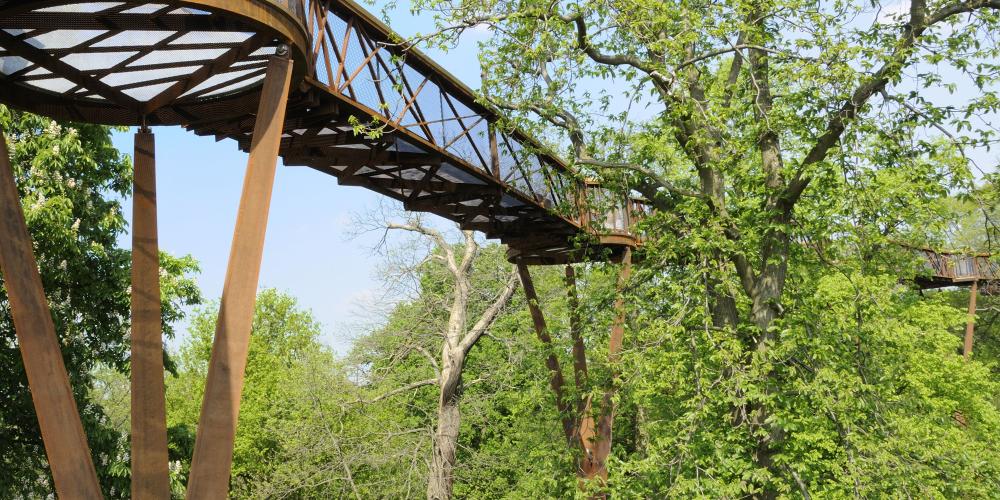 Standing 18 metres (59 feet) tall and 200 metres (656 feet) long, the walkway affords a stunning bird's eye view across the Gardens as well as offering an opportunity to experience the ecosystem of the forest canopy.
Designed by the team behind the London Eye, the construction has been deliberately aged and weathered to blend with its surroundings and to ensure that it enhances the landscape rather than detracting from it. As result, the supporting steel columns with their rust colours take on the form of the surrounding tree trunks.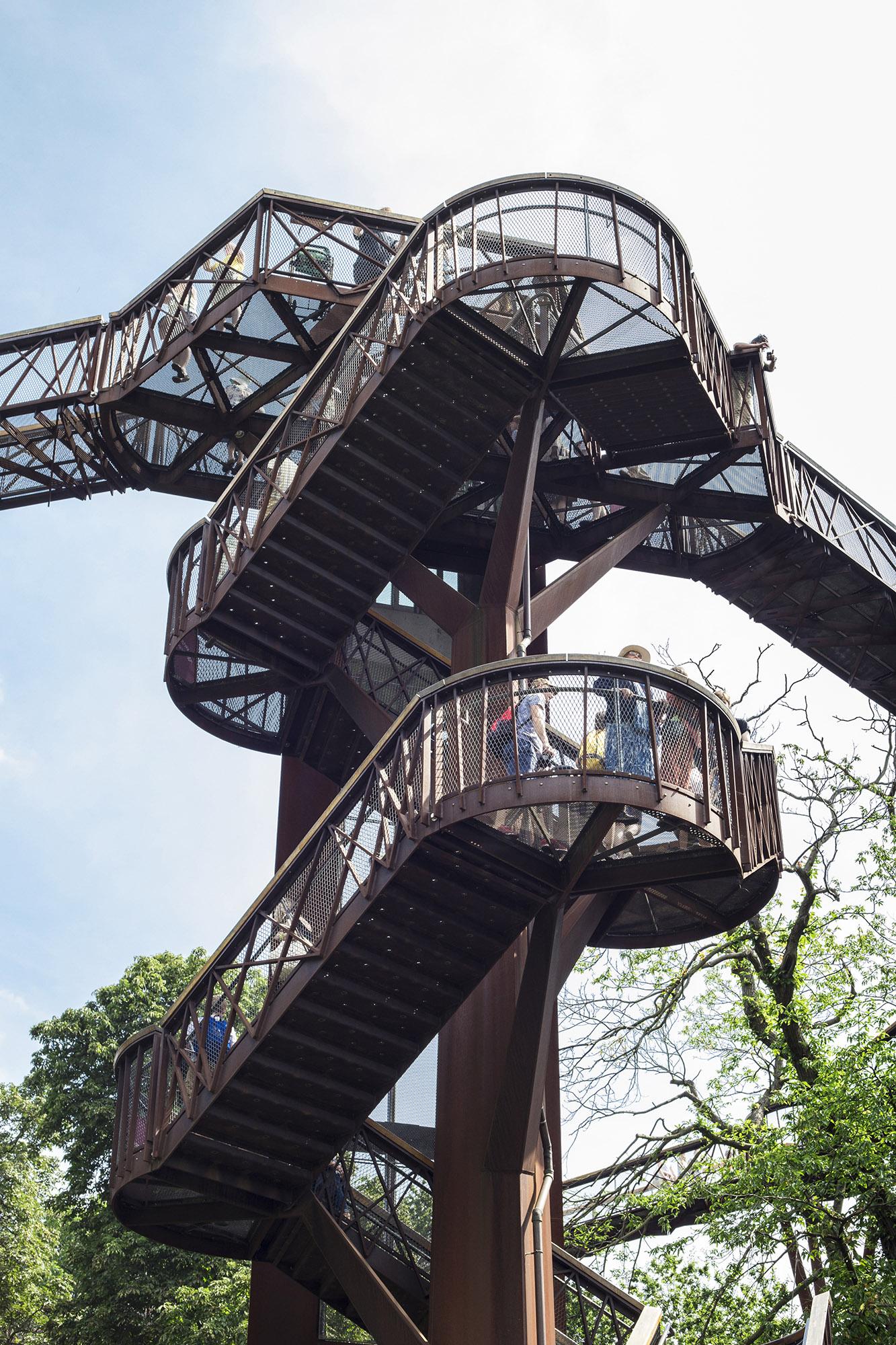 The walkway itself is designed to move slightly in the wind, so visitors will experience a certain amount of 'bounce' as they immerse themselves in the foliage of chestnut, beech and oak trees of different species. Visit in early spring or late autumn and your views are unimpeded by foliage.
There are 118 steps to the walkway's platform and a lift is available for the visitors who are unable to use stairs easily, or for customers in wheelchairs. Buggies or strollers are not permitted on the walkway so must be left in the designated area on the ground.
Visit
The Treetop Walkway