The Works Swimming Pool
After a hot day of exploring Zollverein, cool down with a swim at the pool.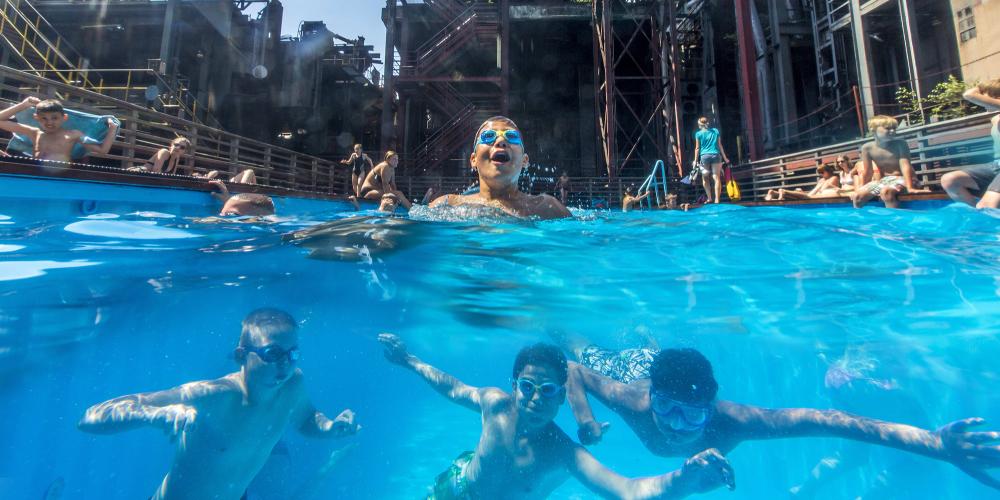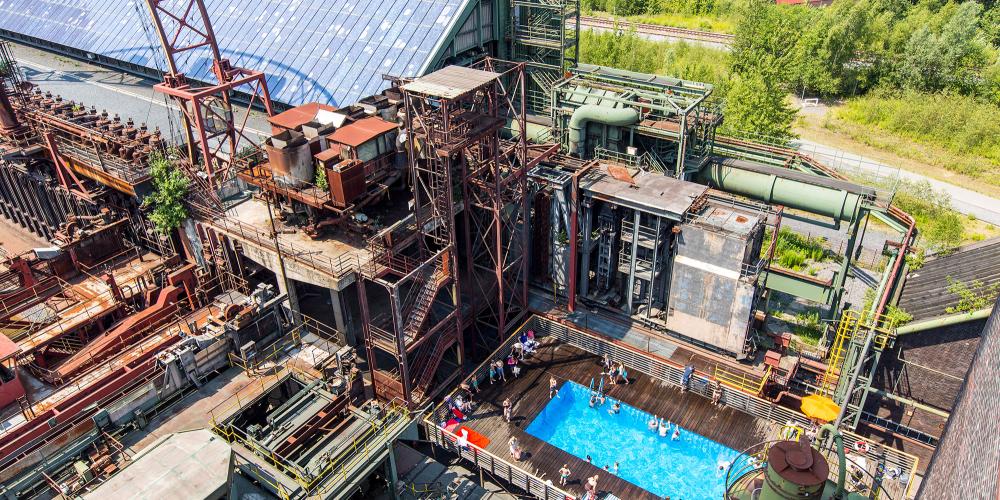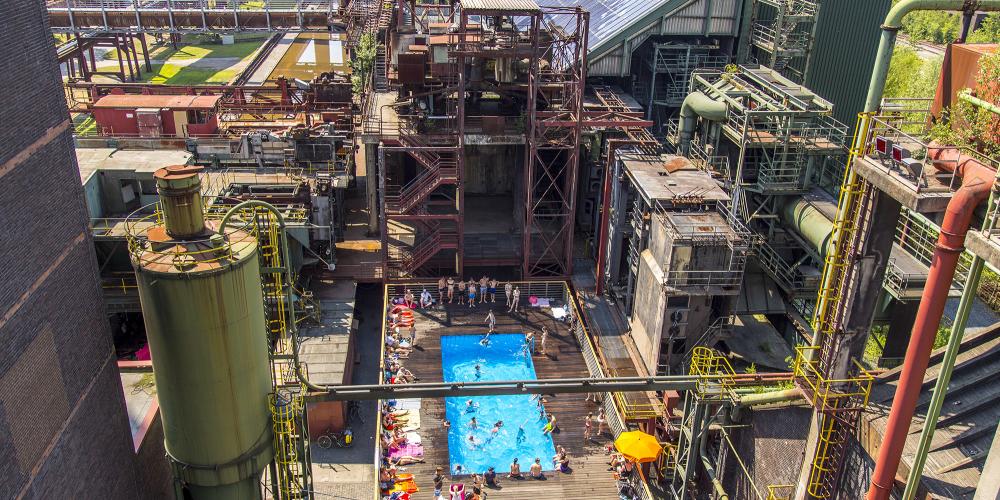 You've probably never seen a swimming pool quite like this before!
The 12-metre-long pool is located in front of the coke oven battery in the middle of the former Zollverein Coking Plant. Where coal was once baked into coke, two overseas containers have been welded together to hold the water. Bright blue, it is one of the most exciting bathing locations in Germany.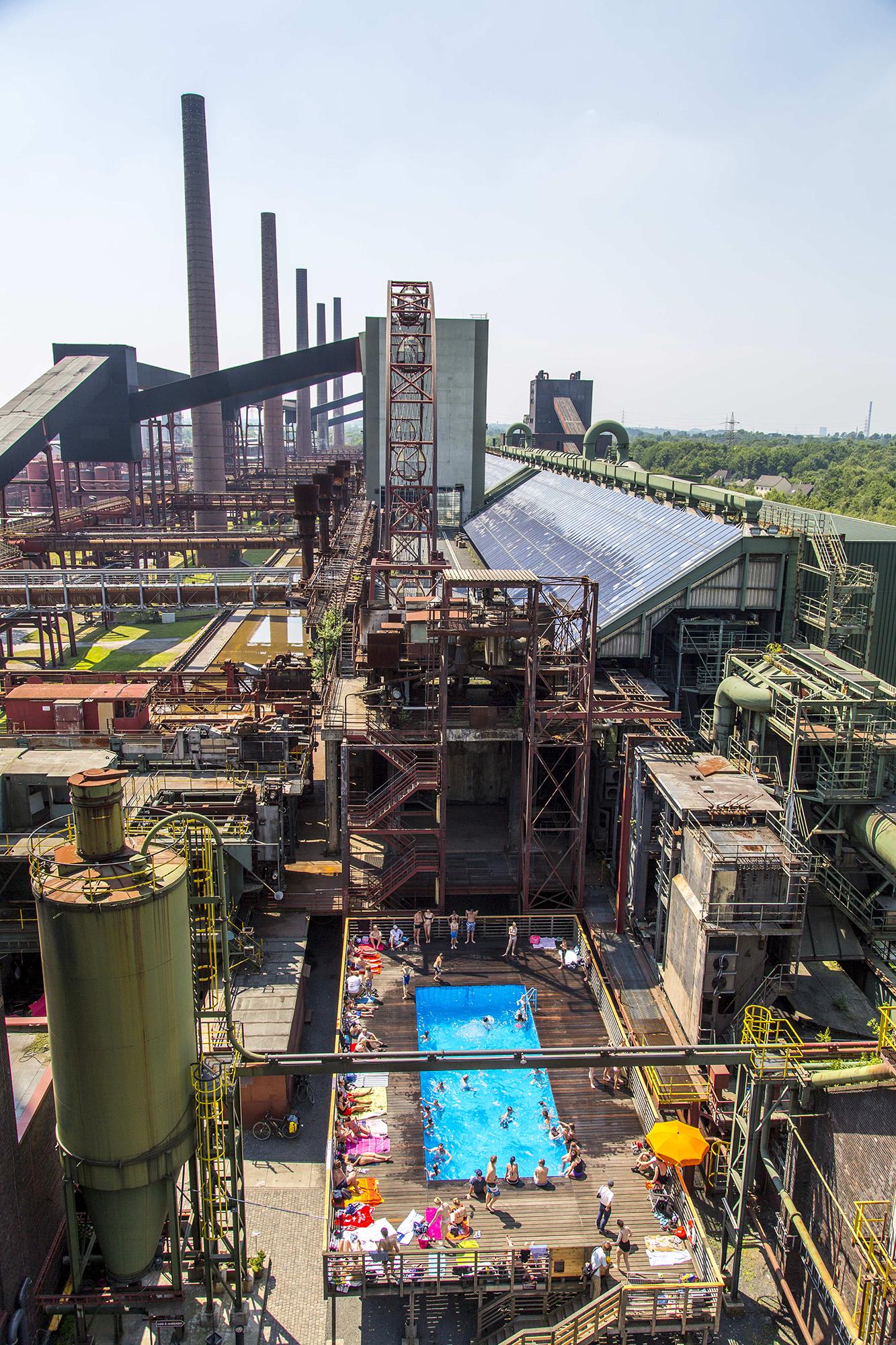 The idea of building a swimming pool at a coal mine was no coincidence. Works swimming pools have a long tradition in the Ruhr area and Zollverein also had a swimming pool at Shaft 4/5/11 for mining apprentices and the families of the workforce. Today, the artwork is an example of the social change and the newly achieved quality of life in the Ruhr area.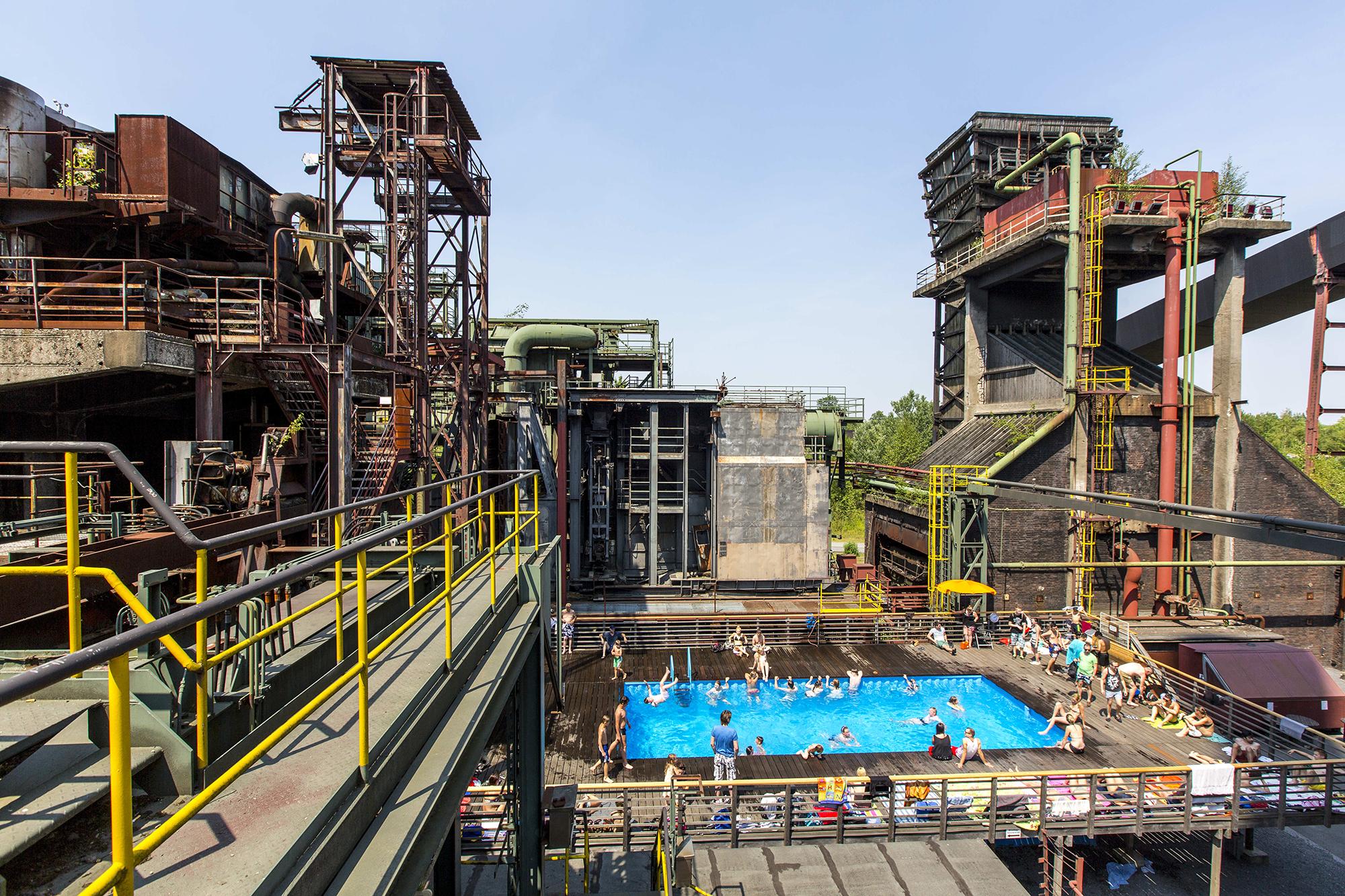 During the summer holidays, you can relax at the pool in front of a spectacular backdrop every day from 12:00 to 20:00. The pool has a depth of 2.4 metres and is only suitable for people who can swim.
Visit
The Works Swimming Pool
Hours
Open during the summer holidays in North Rhine-Westphalia:
daily 12:00 to 20:00, closed in bad weather