Tilla-Kari Madrassah
The Tilla-Kari Madrassah lives up to its name with its breathtaking gold leaf-covered displays, and intricate, Samarkand characteristic blue tile work.
Completed in 1660 this Madrassah is located directly ahead as you enter the square, and is the final madrassah of the three in Registan Square. The inner garden-like courtyard leads you to a mosque that is intricately decorated with brilliant blue and gold colors to symbolize the wealth of Samarkand. The mosque displays a magnificent illusion with its flat, tapered ceiling design actually appearing as a dome. It also holds a picture gallery of photos that show the olden days of Samarkand.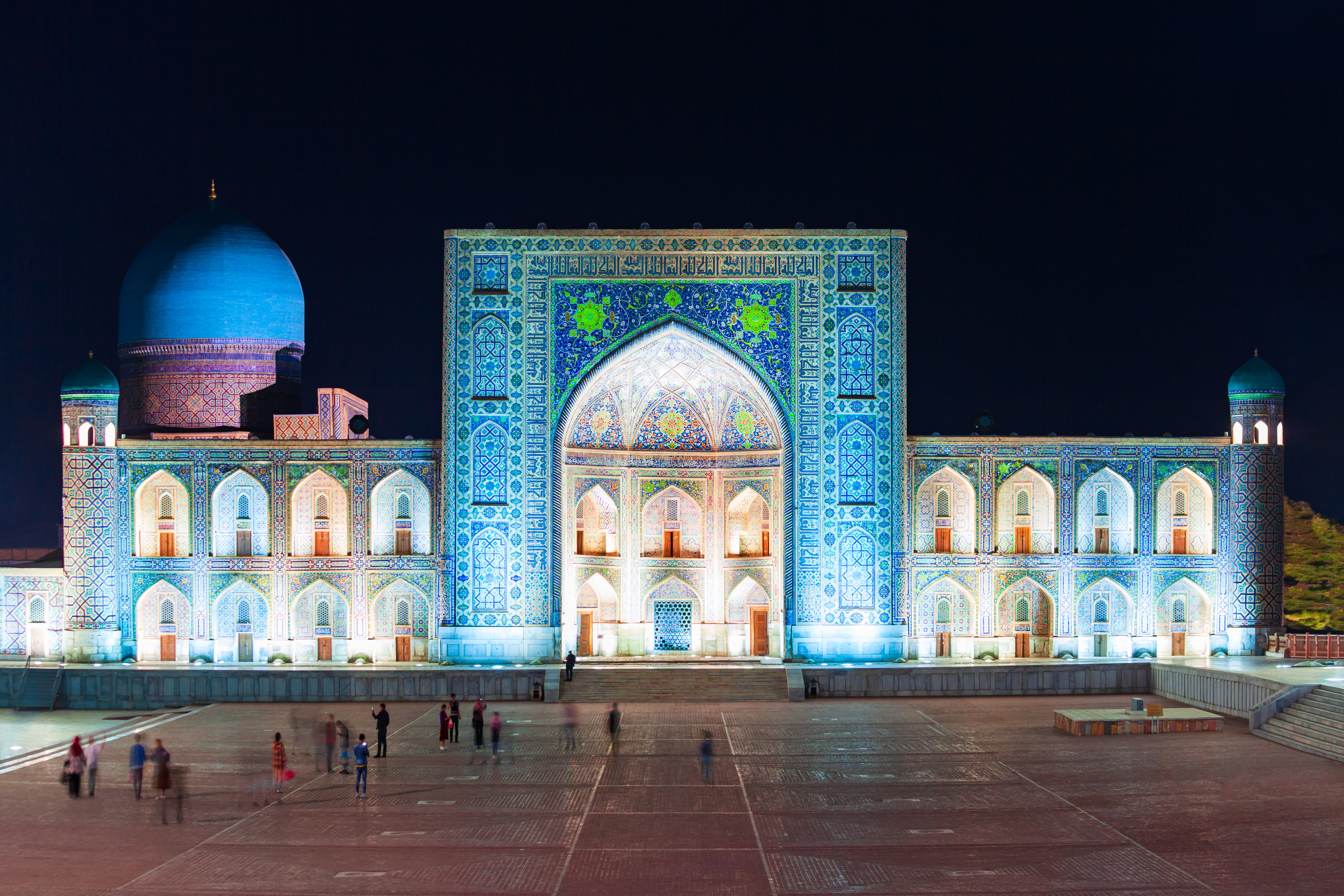 Similar to the Sher Dor Madrassah, this building was constructed by the Shaybanid ruler Emir Yalangtush. But Yalangtush had died before its completion. It remained unfinished until Soviet rule began in the late 19th century, and Timurid-era building restorations commenced. The Tilla-Kari Madrassah differs from most other Central Asian madrassahs in that it lacks the corner lecture halls. However, it does hold a large prayer hall with connecting rooms for lecture and worship, allowing it to act as a combination of congregational mosque and madrassah.