Tools for the visually impaired
The archaeological site of Pafos ensures that everyone experiences the most important findings.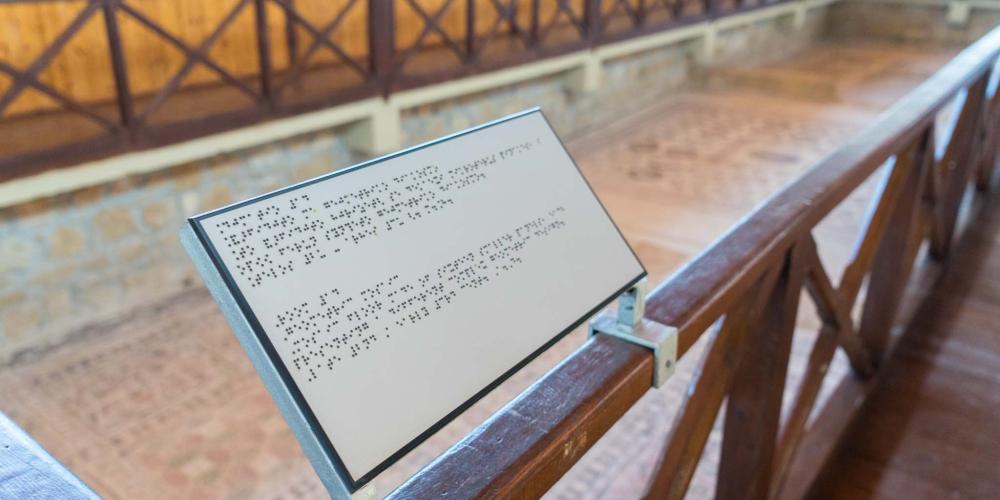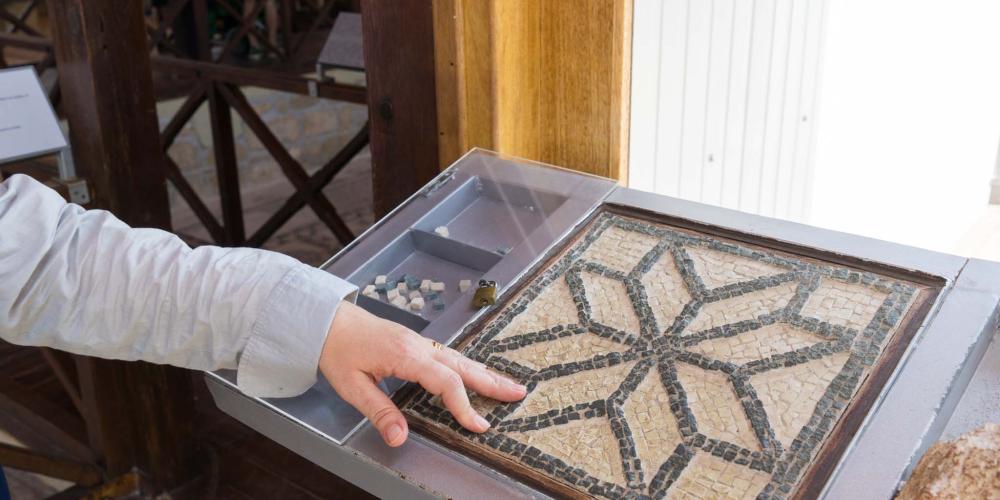 The World Heritage site at Pafos has brought in some innovative tools to help people with visual impairments. The aim is to help them understand, in a direct and tangible manner, the archaeological material and related aspects.
For example, across the site at the Kato Pafos Archaeological Park, signs have been installed that have information written in Braille in both English and Greek, and there are also published guidebooks in Braille available.
At the House of Dionysos, which boasts an impressive collection of floor mosaics, there are new ways to 'see' the art. At the entrance, there is a plan of the House of Dionysos that is indented so it can be felt, rather than viewed. There is also a copy of a wonderful mosaic in relief that can be touched - which enables visually impaired people to understand these works of art.
The project also includes guidebooks in large font and training for the guards so they can help people with visual impairments to navigate around the site.
Visit
Tools for the visually impaired
Hours
Low season (16/9 - 15/4):
Monday - Sunday: 8.30 - 17.00
High season (16/4 - 15/9):
Monday - Sunday: 8.30 - 19.30
For Public Holiday opening hours see home page.