Torre Grossa
There are very few destinations in the region that are as awe-inspiring as the Torre Grossa, the highest tower of San Gimignano. It is located in Piazza del Duomo, on Palazzo del Podestà's right side, and has always been the symbol of civic pride.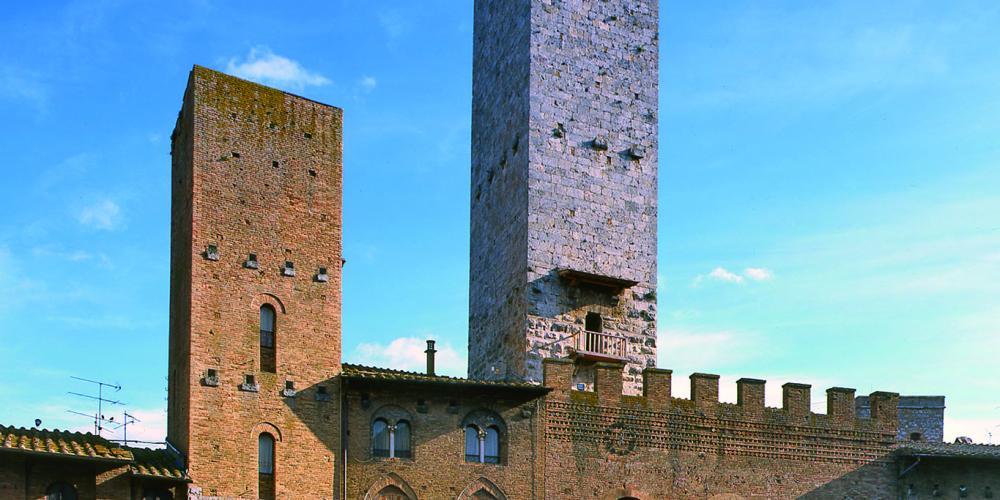 The construction of the Torre Grossa started on August 21, 1300, four months after Dante Alighieri visited the city. Municipal authorities wanted to enrich San Gimignano with a tower that would become the city's symbol. The building fulfilled a military function, as a watchtower, and a civil one as a bell tower.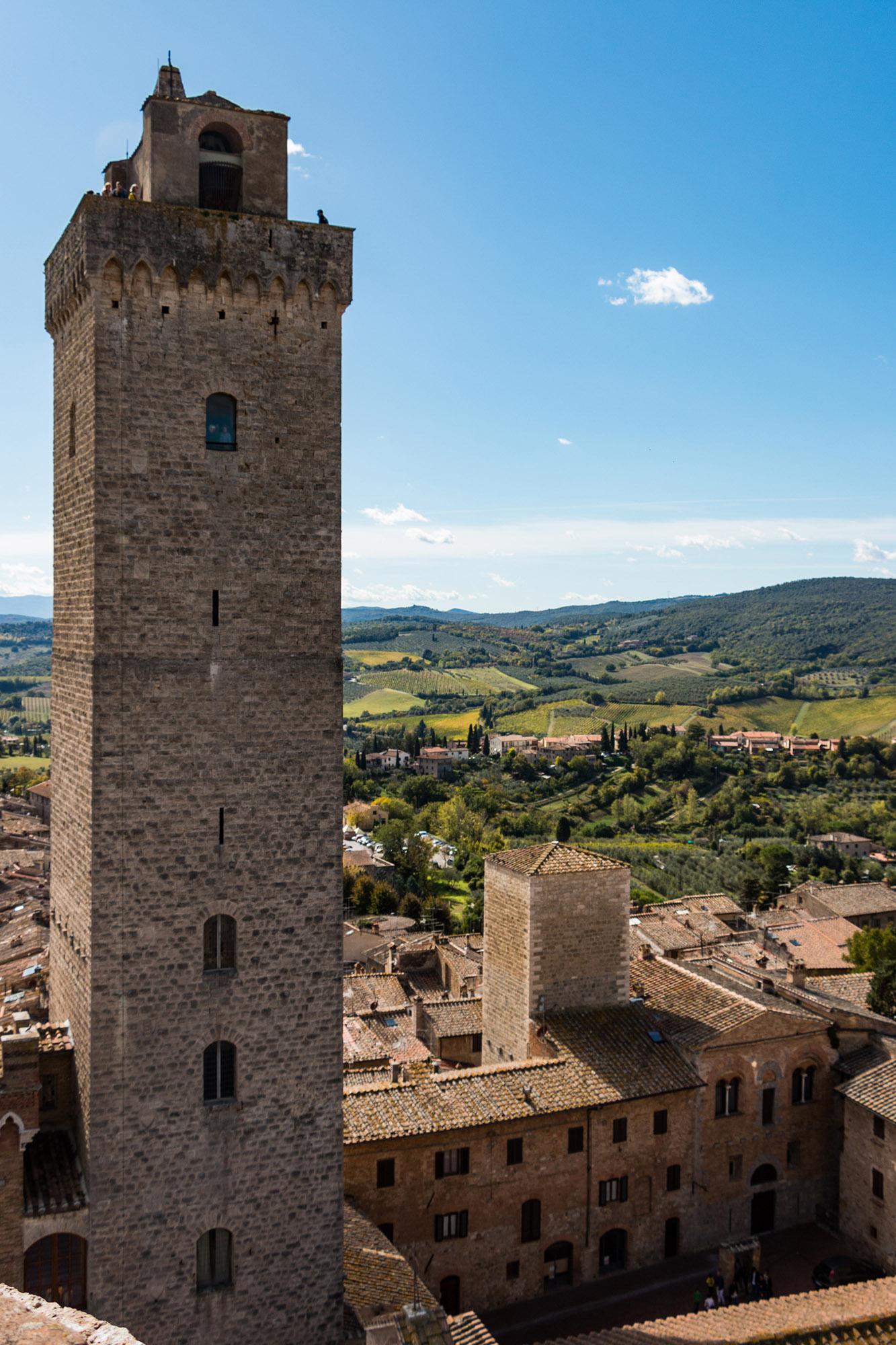 The tower's walls are two meters thick and made of stone carved in regular bricks. After climbing the tower's 218 steps, visitors will have panoramic views of the city. Admire the city landscape with its roofs, squares, alleys, and palaces. Also seen in the distance: the woods of Poggio del comune, the white peaks of Alpi Apuane, the delicate colors of Chianti vineyards, and the gentle hills of Casentino and Pratomagno.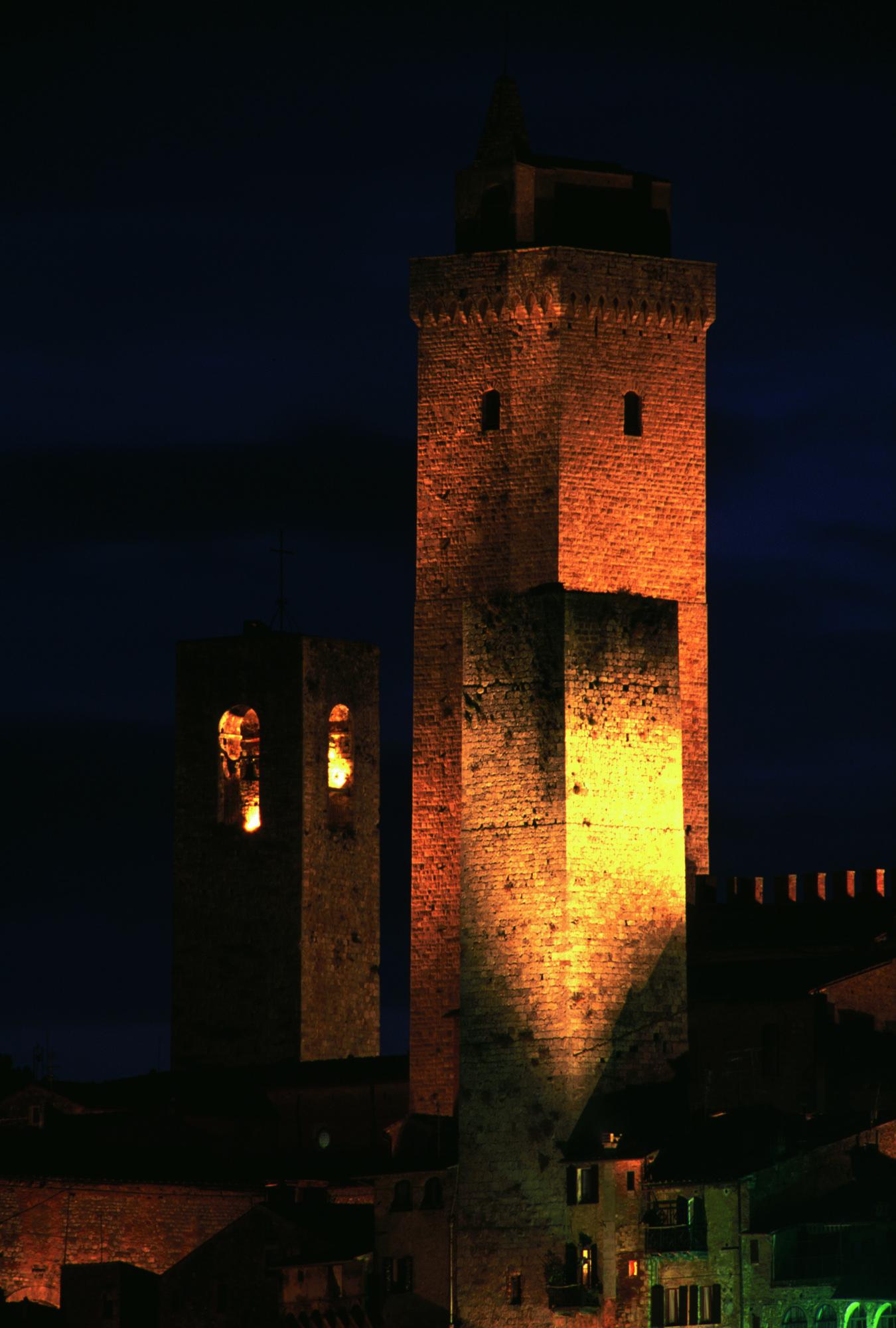 Towers where built to express the power of rich families. In San Gimignano, in the 15th century, there were 73 in historical centre.To learn more, visit Torre Casa Campatelli in Via San Giovanni, which has a museum explaining the history of San Gimignano.
Visit
Torre Grossa
Hours
High season (April 1 - September 30):
10:00 - 19:30
**Low season (October 1 - March 31): **
11.00 - 17:30
January 1: 12:30 - 17:30
December 25 (closed)
entry allowed up to half an hour before the closing time of the museums
Pricing
Entrance fees:
A single ticket valid two days, to gain access to all museums
Full price € 9,00
Reduced price € 7,00
Reduced ticket: children between 6 to 17 years old, senior over 65, groups of 20 people (up to two companions with free admission), groups of students from public schools in educational visit (up to two companions with free admission).
Free entrance: children under 6, residents of San Gimignano, persons with disabilities who need support and their escorts, travel guides, ICOM card holders.