Try Boz Ghormeh in Kerman
Iranian food is a treat to the senses, and this traditional dish from Kerman is no exception.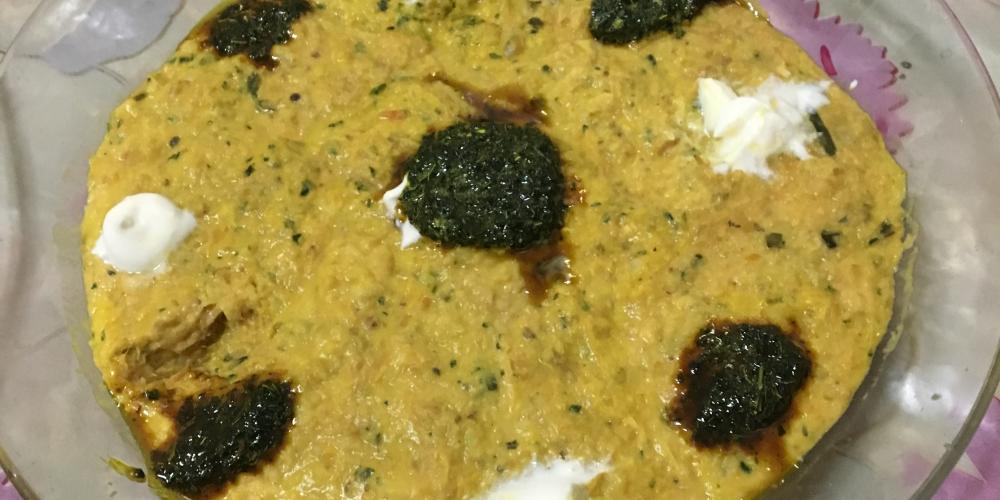 Iranian cuisine is full of colors, spices and aromas. In Kerman, visitors will be able to try everything that iranian food has to offer including the traditional Boz Ghormeh. Being less touristy than other cities in Iran, in Kerman you will be offered the same food that locals eat everyday. Take advantage of the cute decoration and cheap prices of the city's restaurants and immerse yourself in the real Iranian culture.
The most typical dish from the city of Kerman is the Boz Ghormeh. The dish is very rich in protein, which is the perfect order for a full day of desert adventures. It consists of goat meat, chickpea, saffron, onions, and tumeric. It is slowly cooked as a stew until reaching a pasty consistency. This dish can be served with rice or bread. Either way it is a delicious dish full of flavour.
You can try this dish at most restaurants around the city of Kerman. It is not a seasonal dish so it shouldn't be hard to find it at any time of the year. Some locals and visitors recommend finding it at the following restaurants: Kerman Max Restaurant, Vakil Teahouse and Restaurant‌ and Asp restaurant.