Tvrdalj Castle
The Tvrdalj Castle, which was the summer residence of 16th century poet Petar Hektorović, is a fascinating combination of intimate residence and castle, wrapped into a beautiful Renaissance building. The space was meant to act as a peaceful place for all creatures.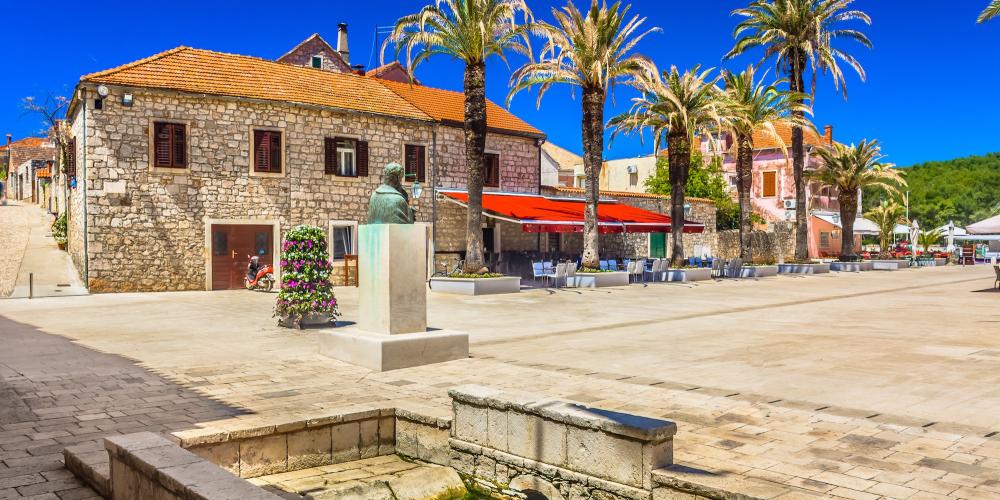 Tvrdalj Castle was once the summer residence of the 16th century poet Petar Hektorović, who would stay at his palatial home in the warmer months to enjoy the cool breeze from the sea. As an artist, he found inspiration around Stari Grad and his poetry about fishermen and the local land made him legendary.
Although art was his passion, he shifted his focus to war when the island of Hvar came under attack from the Ottoman Turks. He decided to fortify his house and turn it into a castle so that it could be used as a shelter by local citizens.
When you visit it today, you find an interesting combination of these two elements, wrapped together into a beautiful Renaissance building.
In the interior courtyard there's a seawater fish pool surrounded by a vaulted terrace. The bedrooms and other living spaces are arranged so they come off the pool. On the land side, a large walled garden was once used for growing herbs and medicinal plants. And on the sea side, there is a long and closed façade, which protected the house from attack by ships.
For Hektorović, this house was almost as important as his literary work. He created a space, where, in his mind, all divine creatures, such as fish, birds, plants, and people, had space to live. He also carved more than twenty inscriptions in multiple languages—little snippets of poetry—producing a stone book around him.