Ugam-Chatkal National Park
Ugam-Chatkal National Park is a paradise for anyone seeking untouched wilderness.
Ugam-Chatkal National Park is an outdoor playground for any season. There are numerous recreation and ecological tourism opportunities within the park. Wildlife photographers can brave the elements and chance an encounter with the Tein-Shan brown bear, red wolf, or the endangered snow leopard.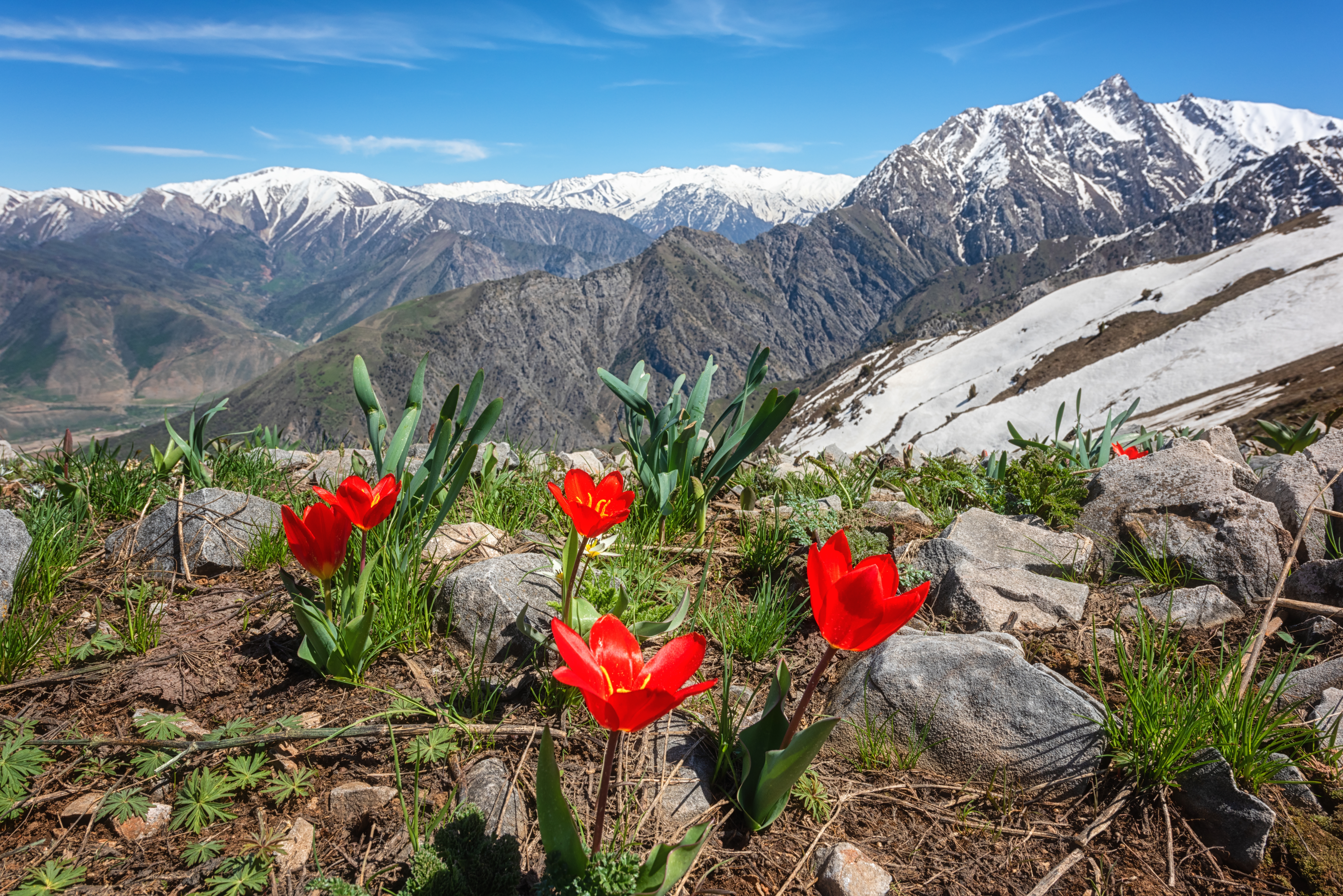 When spring beckons the snow gives way to an explosion of colors. Ornate poppy fields of crimson bloom, while mountain peaks sprout desert candles, snowdrops, and meadows emerge filled with world-famous tulips. Venture deeper into Chatkal Valley, explore the Kulosya waterfalls, and walk until you find the ancient petroglyphs of Aksai Gorge.
Test yourself with mountain rappeling, canyoneering, rock climbing, or peak expeditions. Need a snack after? Wild berries, apples, pears, walnuts, and pistachios are ripe for the picking. UNESCO's mountain areas and Ugam-Chatkal National Park are places for both the adventurer and the faint of heart.
Primary contacts:
The Chatkal State Biosphere Nature Reserve
100060, Tashkent, Timur alley, 15
Tel: (371) 2336740
Ugam-Chatkal State National Nature Park:
102180, Bostandyk district, Kurgan Iskandar, Furkat str. 112
Tel: (8-274) 22-026, 28-153
Fax: (8-274) 20-114
Chatkal state biosphere reserve administration:
Mirsaidov str., 2; Parkent, 102222, Tashkent region, Uzbekistan
Tel.: (370) 7222496
Fax: (370) 7221581