Ulugh Bek Madrassah
This was the first completed madrassah in the Registan Square, and once acted as a university for the multitude of scholars from all over the Muslim world.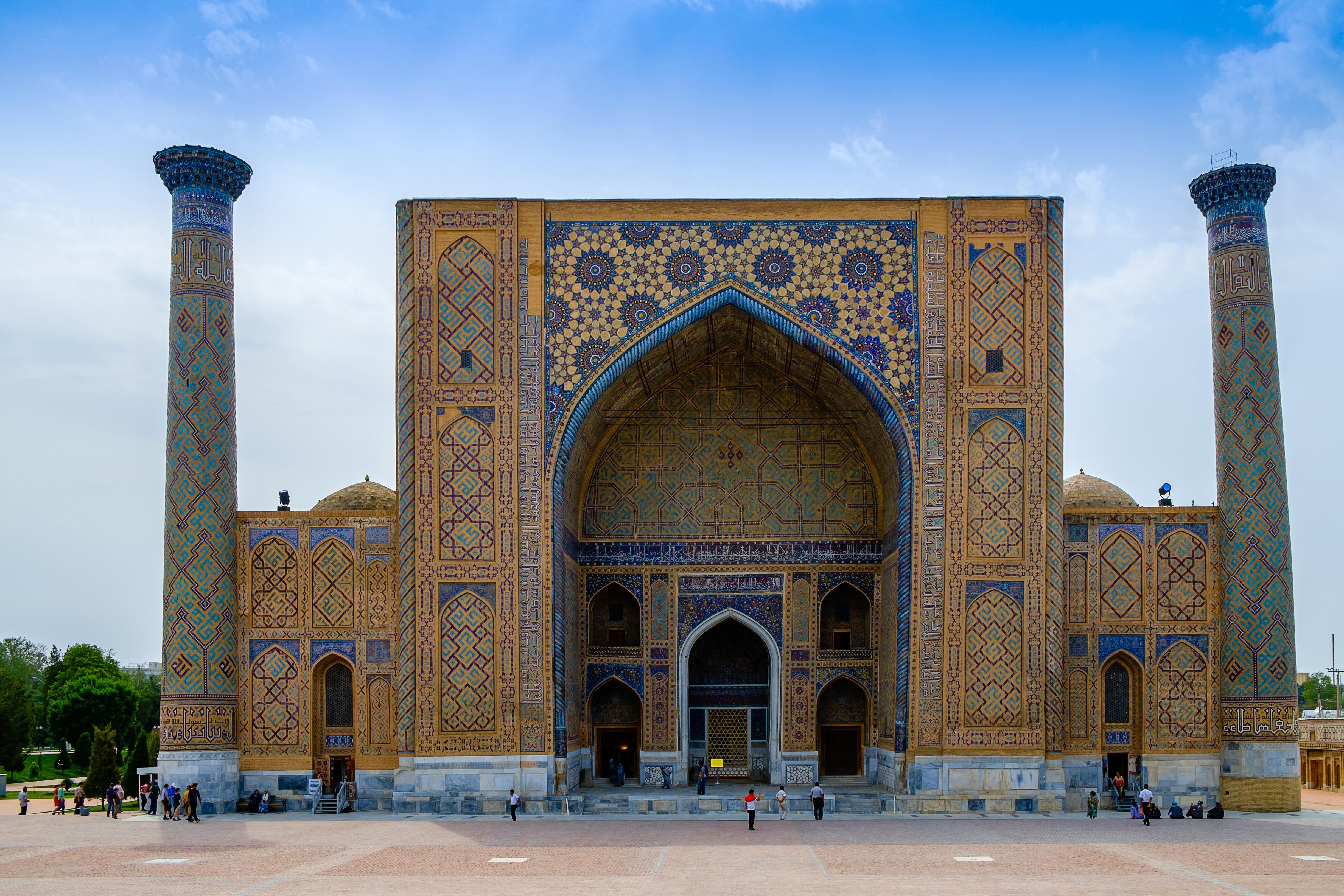 Located on the western side of the Registan Square, this Madassah is the oldest of the three (completed in 1420). Ulugh Bek was the ruler of the Timurid Empire from 1447-49, and the grandson of the empire's founder, Tamerlane. Ulugh Bek is less known for his leadership of the empire and more for his love for learning. He was highly regarded for the accuracy of his star maps, which were created without the use of a telescope.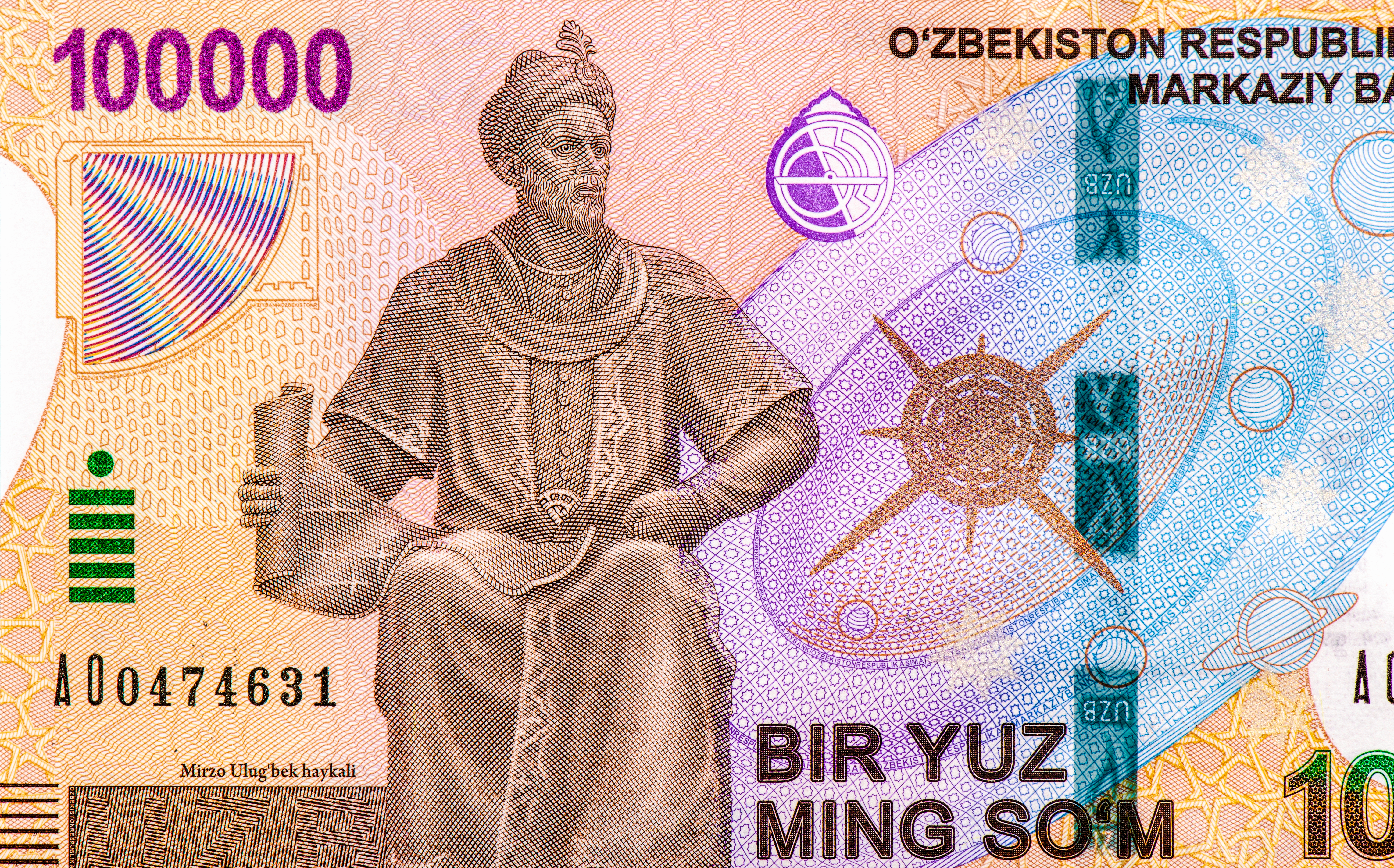 The building's decorations and displays portray Ulugh Bek's love for astronomy and philosophy with many starlike designs. The interior entryway is covered in majolica tiles, with two passageways leading to a central courtyard. In each corner there is a dome that once functioned as lecture halls for the other subjects taught here, such as theology and mathematics. Today, these domes hold displays of Ulugh Bek's astronomy work and art work typically depicting Central Asian astronomers. Also located within the building are a worship space and former student and teacher housing.